This August 2022 boasts a plethora of content that will drop in various forms of mediums in pop culture — all of which we should all be out on the lookout for. So mark your calendars and prepare for a jam-packed month ahead as we present to you our Hype List for August 2022.
HYPE LIST AUGUST 2022: MOVIES & TV SHOWS
A Game of Thrones prequel. Hulk's cousin bringing down the law. Neil Gaiman's Obra Maestra. These are just some of the many stories that await us for the month of August 2022 and our Hype List brings you the low down for each notable release. 
NETFLIX
FEATURED CONTENT
The Sandman
Release Date: August 5
Neil Gaiman's literary masterpiece finally gets an adaptation on the small screen through the streaming juggernaut, Netflix. The show will center on the titular character, Sandman or also known as Dream/Morpheus (Tom Sturridge). Morpheus, the king of dreams and one of the seven Endless (which consists of Death, Destiny, Dream, Destruction, Desire, Delirium, and Despair), is captured in an occult ritual. After being held captive for 106 years, Morpheus finally escapes and sets out to restore order to his kingdom of the Dreaming which will be the main focal point of the series. If you are a fan of Gaiman and his style of story-telling then this is a must-watch show!
Day Shift
Release Date: August 12
[hfcm id="9"] [hfcm id="14"] [hfcm id="20"] [hfcm id="24"]
This vampire action comedy film stars Jamie Foxx as a blue-collar dad seeking to live a simple life of providing for his family in the San Fernando Valley as a pool cleaner. His life flips in a complete 180-degree turn when he finds himself entangled in the middle of a supernatural battle between vampires and hunters. The film's star-studded cast also includes Dave Franco, Meagan Good, and even the big D-O-double-G, just to name a few.
Tekken: Bloodline
Release Date: August 18
The popular fighter video/arcade game is now getting an anime version from Netflix. Tekken: Bloodline is loosely based on the events of Tekken 3 as it follows the beginnings of Jin Kazama who enters The King of the Iron Fist tournament as a means to avenge the death of his mother at the hands of Ogre. Jin is subsequently taken under the wing of Heihachi whose true intentions are far deeper than what lies on the surface. 
ADDITIONAL NETFLIX CONTENT
These three films barely touch the surface of what Netflix is to offer for August 2022. There is more to look out for. Here are some other movies and shows that you must look out for:
International Offerings
Carter (August 5)

 

School Tales: The Series (August 10)
Fullmetal Alchemist (August 10)
Seoul Vibe (August 26)
Returning Shows
Locke & Key Season 3 (August 10)
Never Have I Ever Season 3 (August 12)
IN CINEMAS
Maid in Malacañang
Release Date: August 3
In what may be one of the most controversial yet still timely films in the Philippines in recent history, Maid in Malacañang tells the untold story of the last 72 hours of the Marcos dynasty told primarily from the perspective of the helpers within the palace. The film is directed by Darryl Yap and stars Cesar Montano as President Ferdinand Marcos Sr.; Ruffa Gutierrez as the first lady, Imelda; Diego Loyzaga as Bongbong; Christine Reyes as Imee and Ella Cruz as Irene Marcos.
Bullet Train
Release Date: August 10
Brad Pitt stars in this action-dark-comedy film which seems to spare no cent in terms of the visual spectacle and grandeur that it brings. Pitt portrays a trained assassin with the codename, Ladybug, who desires nothing but to give up the life of being a hired killer. He is however pulled back in by his handler Maria Beetle (Sandra Bullock) in order to collect a briefcase on a bullet train heading from Tokyo to Kyoto which proves to be a more difficult task than he is led to believe as he must compete with other assassins whose objectives are all interconnected.
Nope
Release Date: August 17
Jordan Peele's unique and deep approach to the horror film genre has made waves in the past with his movies Get Out and Us. This time around Peele is back with his Get Out star Daniel Kaluuya who stars in the spotlight with Keke Palmer, Steve Yuen, and many many more. This sci-fi horror flick centers on two ranch-owning siblings (Kaluuya and Palmer) who attempt to capture evidence of an unidentified flying object that plagues their farm and small countryside town.
Beast
Release Date: August 24
Idris Elba against monstrous lions in South Africa. What more can you ask for? The film revolves around a recently widowed husband who returns to South Africa on a long-planned trip with his two young daughters. The vacation turns from fun and exciting to dark, twisted, and tragic really quickly when a ferocious, man-hunting lion begins attacking them and devouring anyone in its path.
Easter Sunday
Release Date: August 31
Finally, a comedy film that we Filipinos can rally for! This comedy film stars Filipino-American stand-up comedian Jokoy Struggling comedian, Joe Valencia and his son Junior return to their home for Easter Sunday where all hell breaks loose as a variety of Filipino-American quirks and traditions are unleashed during this sacred holiday.
HBO GO ASIA
House of the Dragon
Release Date: August 21
The prequel for the critically-acclaimed and hit TV show that put HBO on the map once again — Game of Thrones — is finally dropping this August on the streaming platform. The show is based on portions of George R. R. Martin's 2018 novel Fire & Blood and is set two hundred years before the events of Game of Thrones. The series is set to chronicle the beginning of the fall of House Targaryen as well as the events leading up to the Targaryen war of succession, known as the "Dance of the Dragons."
DISNEY+
She-Hulk: Attorney at Law
Release Date: August 17
The second to the last offering from the MCU that will be a part of the Phase Four list of content will drop this August. We will finally be introduced to Jennifer Walters whose complicated life as a single attorney in her 30s collides with the fact that she also becomes the 6-foot-7-inch green superhero, She-Hulk. Walters is the cousin of Bruce Banner, played by Mark Ruffalo, who will reprise his role as the scientist/green giant Avenger. The show will also feature the return of past MCU characters as shown in the trailer such as Benedict Wong as The Sorcerer Supreme Wong, Tim Roth as Emil Blonsky / Abomination, and Charlie Cox as Matt Murdock/The Daredevil who was seen in the most recent trailer donning the classic yellow suit.
HYPE LIST AUGUST 2022: SNEAKERS AND STREETWEAR
From Yeezy drops to Jordan 1s. The month of August offers something cop-worthy for sneaker heads or even those looking to pull off a hype beast pair to match their OOTD.
Yeezy Boost 350 Turtle Dove
Release Date: August 2 (US/Canada)/August 3 (Japan/Korea)
Price: $200 (around Php 11,000)
Yeezy Day is on the way, and among the number of releases happening, the return of the Turtle Dove Yeezy Boost 350 is one of the most awaited ones out there. We last saw the Turtle Dove as the first Yeezy Boost 350 release back in 2015, and its interesting what possible changes adidas will do to the 2022 version.
Yeezy Foam Runner MX Carbon
Release Date: August 2 (US/Canada)/August 3 (Japan/Korea)
Price: $90 (around Php 5,000)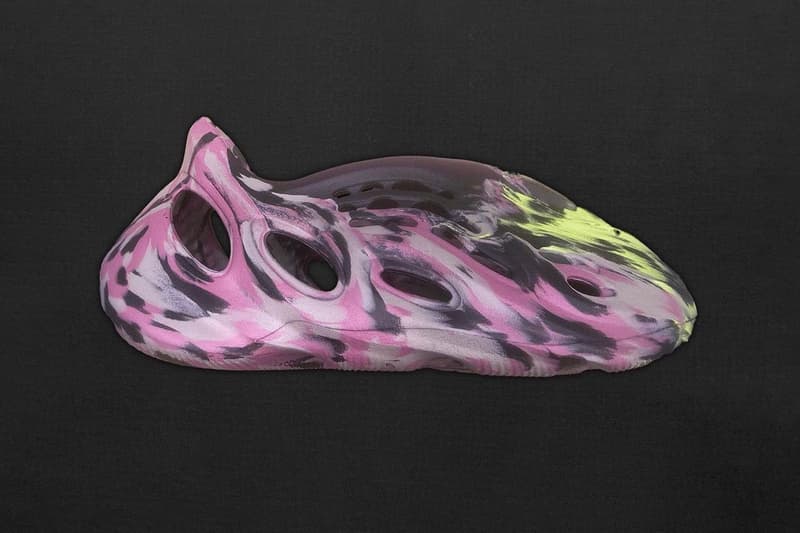 Aside from the awaited return of the Turtle Dove Yeezy Boost 350, Yeezy Day will also drop a Foam Runner in a new MX Carbon colorway that's more colorful than ever with neon pink and bright yellow swirls that complement the black swirls to give it a rather unique look.
Air Jordan 1 KO Syracuse
Release Date: August 5

 

Price: $140 (around Php 8,000)
While the KO version of the Air Jordan 1 is not as popular as its OG high cut siblings, there's no lying that this upcoming Syracuse colorway is fresh, as it follows a color blocking that we're all familiar with. We expect them to be quite easy to cop compared to other Air Jordan 1s, so this might be a good entry for you in the world of Air Jordan 1s.
Air Jordan 5 Concord
Release Date: August 6
Price: $200 (around Php 11,000)
While it's not an OG colorway, there's much buzz about the upcoming Concord colorway of the Air Jordan 5 because it is one of those colorways that Nike (or rather Jordan Brand) could have utilized the colorway back in its original 1990 release. The main reason for this is that this colorway somehow feels like what the OG Grape was supposed to be–you be the judge on that.
Bad Bunny x adidas Forum Buckle Low Blue Tint
Release Date: August 27

 

Price: $160 (around Php 8,900)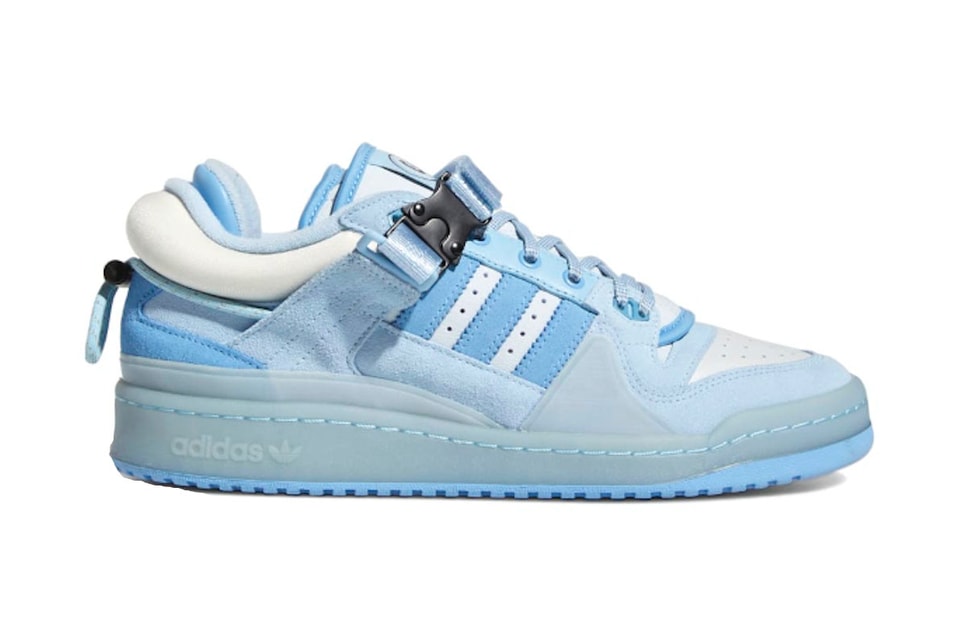 Bad Bunny is doing a pretty good job in hyping up the adidas Forum Low, especially in this unique variation that has a decorative buckle to give it a unique touch. For the latest iteration, the Forum Buckle Low will be dropping in Blue Tint, which is a fresh colorway with its monochromatic color blocking.
HYPE LIST AUGUST 2022: MUSIC
KPOP. Alternative Rock. Pop. The world of music is flourishing with tons of releases this month with these albums from amazing artists that you can add to your playlist for the month of August.
All 4 Nothing
Artist: Lauv
Release Date: August 5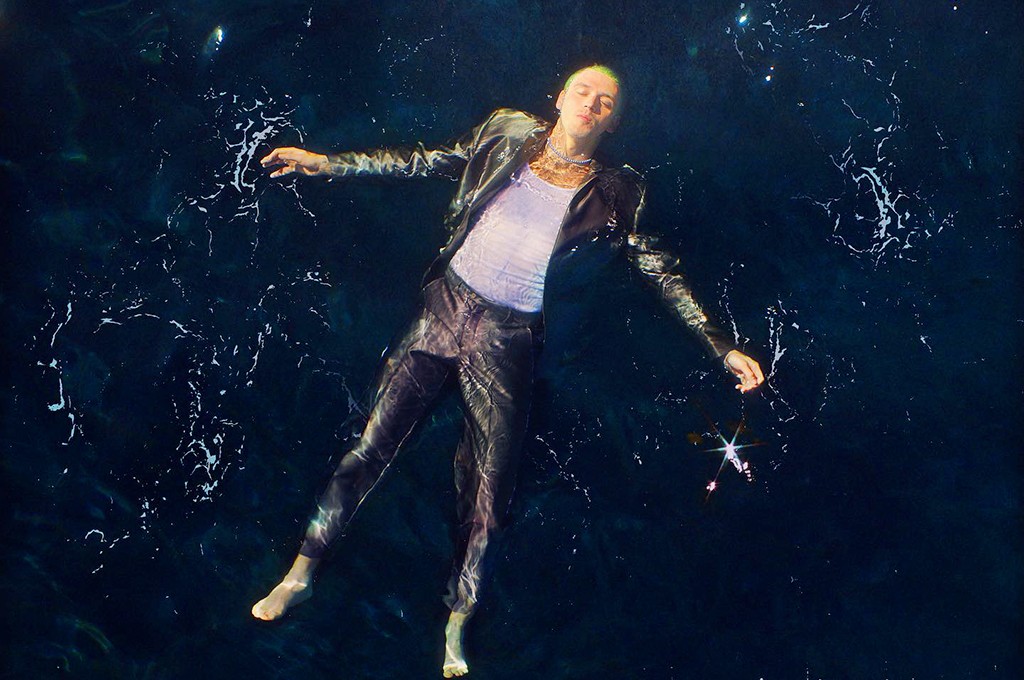 Lauv's second studio album is dropping this August 2022 which follows his 2020 debut album, How I'm Feeling. In an interview with Rolling Stone, Lauv stated: "[I was] rethinking a lot of things in my life, finding balance, and revisiting childhood and my innate light. I felt like I had lost touch with it before, so thank God for therapy and meditation and the fact that I was able to make this album.
FOREVER 1
Artist: Girls' Generation
Release Date: August 5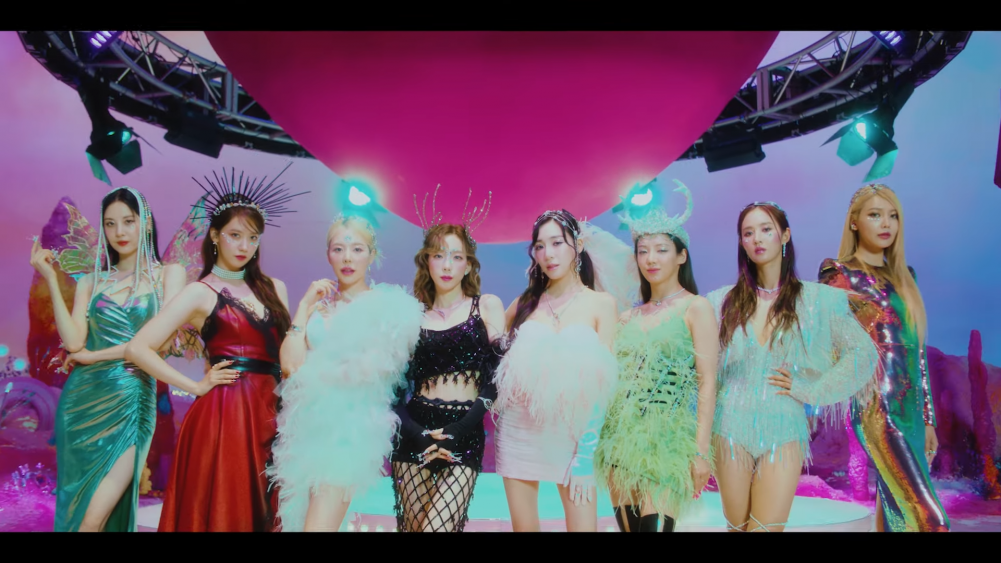 The eight members of this Kpop group — Taeyeon, Sunny, Tiffany, Hyoyeon, Yuri, Sooyoung, Yoona, and Seohyun — have been busy at work delivering their newest album FOREVER 1. We recently got Taeyeon's solo album this year but to prove that Girls' Generation will truly be forever united as one, they will finally release an album together after nearly five years since their last one — Holiday Night.
Holy Fvck
Artist: Demi Lovato
Release Date: August 19
Holy Fvck is the eighth studio album to come from Demi Lovato with the album's lead single "Skin of My Teeth" being released back in June. The album is said to be a return or throwback to her early rock-influenced roots from her first two studio albums Don't Forget (2008) and Here We Go Again (2009).
Viva Las Vengence
Artist: Panic! at the Disco
Release Date: August 19
Speaking of rock influences nothing is going to beat a nice alternative rock album from Panic! at the Disco. Brendon Urie called the album "a look back at who I was 17 years ago and who I am now with the fondness I didn't have before." The album was also described as a "cinematic musical journey about the fine line between taking advantage of your youth, seizing the day, and burning out".
Between 1&2 (EP)
Artist: TWICE
Release Date: August 26
TWICE is back with an 11th mini album BETWEEN 1&2. 'Between 1&2' marks TWICE's first Korean-language release of 2022, arriving nine months after their third studio album 'Formula of Love: O+T=<3'. The EP/mini-album will feature 7 amazing tracks which will surely be more than satisfying for KPOP fans in general and all the more for ONCE.
The month of August isn't short on amazing content. It's a month of celebrating the best of pop culture with more to surely come as our Hype List for August 2022 barely scratches the surface. Tune in to This Is Hype Ph to find out the latest news and updates on everything and anything in pop culture!
Which ones from our extensive Hype List to drop this August 2022 are you excited for the most?