Artists are often defined by a specific work of art or design. Whether it be a musician being recognized with a hit track or a painter with a specific piece or style, an artist will one way or another have a defining masterpiece piece that he or she will be recognized for. Singapore-based Filipino toy designer Wetworks on the other hand has a different sentiment on the matter altogether when it comes to one of his most popular toy designs to date — The Shinigami.
This Is Hype was able to sit down with Carlo Cacho aka Wetworks himself to talk about a range of topics but more specifically in regards to his Shinigami toy series. The Shinigami character is a specific design made by another artist by the name of ClogTwo who collaborated on the toy together with Wetworks. For the first version of the character, ClogTwo created the drawings and artwork for the character while Wetworks focused on the actual sculpting and production of the toy. This time around however for the Shinigami's second version, Wetworks was very hands-on with the design and production aspects while ClogTwo still helped with the artwork for the toy.
One of the most interesting parts of our brief discussion on the Shinigami was Wetwork's sentiments regarding the toy being attributed to the artist's name just like how Quiccs has come to be known specifically for his TEQ 63 line of toys. Wetworks acknowledges the similarities with his current position and state with his Shinigami toyline.
[hfcm id="9"] [hfcm id="14"] [hfcm id="20"] [hfcm id="24"]
Wetworks however added, "I don't want my name just to be tied up to Shinigami, because it will just be Shinigami [and Wetworks] forever. I have dozens of [other] characters."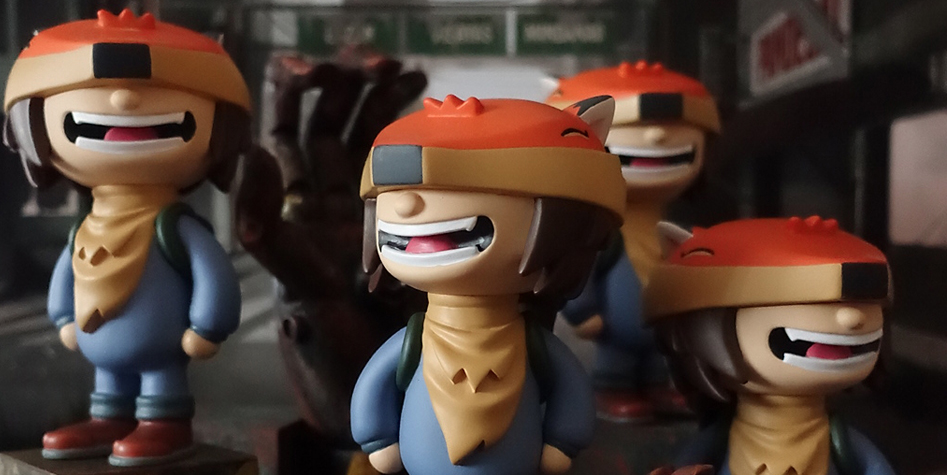 We also got the time to talk to Wetworks about his experience during Unbox Con 2022 specifically the result of the auction where a Shinigami: The Awakening which boasted a black finish that stood at 2 feet tall was sold for Php 400k.
"I was overwhelmed and it was so unexpected. I was already going to be happy if it reached 100 to 150k and I would have been contented with it and beyond happy. But 400k — that's crazy."
To top it all off, Wetworks also had a long queue of fans even before the convention started as they patiently waited to grab their own Shinigami and even Foxy: Voltes V Cosplay Limited Edition Exclusive Toys. Furthermore, several people also waited to have Wetworks personally sign their purchased figures. 
It goes to show that Wetworks is becoming one of the most sought-after Filipino toy designers today with a huge and ever-growing following. The artist has however made it clear that on top of his Shinigami towline, creativity — specifically his own — will never stop with just one huge success but the artist has and will continue to create more toys in a variety of designs all out of his love for art and his craft.
For our full coverage of Unbox 2022 check out our article: ICYMI Recap.