This December 2022 boasts a plethora of content that will drop in various forms of mediums in pop culture — all of which we should all be out on the lookout for. So please mark your calendars and get ready for a jam-packed month up ahead as we present to you our Hype List for the month of December 2022.
HYPE LIST DECEMBER 2022: MOVIES & TV SHOWS
The month of December 2022 is just jam-packed with amazing films and shows that you won't want to miss out on and they will be coming from all fronts. From Disney+, HBO, Netflix, theatrical releases, and more — our Hype List brings you the low down for each notable release. 

FEATURED CONTENT
Alice in Borderland S2
Release Date: December 22
This is personally one of the shows that is at the top of my waiting list for quite some time now. The wait for the second season of this thrilling Japanese series has been nothing short of grueling. Alice in Borderland revolves around a group of men and women who are literally thrown into an almost video game-like world wherein they must play in order to survive. As the games unfold, they also become a lot more difficult, testing the player's strength, wisdom, and emotions. The second season will continue the aforementioned fun but this time around the players must not only find a way to survive but must also figure out the truth revolving around their predicaments in order to find a way to escape.
Emily in Paris S3

 
Release Date: December 21
[hfcm id="9"] [hfcm id="14"] [hfcm id="20"] [hfcm id="24"]
Bonjour! Emily's adventures in the city of love and romance continue as she still struggles to fit in a foreign land while trying to traverse and navigate her job and relationships. Will everything finally fall into place this time around? Will Emily finally get the love and recognition that she has been desperately seeking? We will find out when Emily in Paris Season 3 drops this December.
Glass Onion: A Knives Out Mystery
Release Date: December 23
A sequel to the 2019 film Knives Out, Glass Onion brings us back master detective Benoit Blanc (Daniel Craig) as he takes on a new case. Just like the first film, Glass Onion boasts a stellar ensemble cast that includes Edward Norton, Janelle Monáe, Kathryn Hahn, Leslie Odom Jr., Jessica Henwick, Madelyn Cline, Kate Hudson, and Dave Bautista. This new case brings us to the isle of Greece where our characters play a murder mystery game but everything turns awry when an actual crime occurs and it's up to Blanc to figure it out before time runs out.
The Witcher: Blood Origin
Release Date: December 25
Blood Origin will be a prequel set 1,200 years before the events of The Witcher television series, and will depict the creation of the first Witcher, as well as the events leading to the "Conjunction of the Spheres". It will also explore the ancient Elven civilization before its demise. One of the highlights of this show that already excited us is the fact that Michelle Yeoh is set to star, which makes the show very intriguing to watch.
ADDITIONAL NETFLIX CONTENT
These films and shows barely touch the surface of what Netflix offers for December 2022. There are more to look out for. Here are some other films and shows that you be interested in:
Troll (December 1)
Firefly Lane: S2 Part 1 (December 2)
Lady Chatterley's Lover (December 2)
Warrior of Future (December 2)
Scrooge: A Christmas Carol (December 2)
Supermodel Me: Revolution (December 2)
Sr. (December 2)
Sebastian Maniscalco: Is It Me? (December 6)
Smiley (December 7)
I Hate Christmas (December 7)

 

Guillermo Del Toro's Pinocchio (December 9)
Bullet Train (December 11)
I Believe in Santa (December 14)
The Big 4 (December 15)
Sonic Prime (December 15)
Who Killed Santa? A Murderville Murder Mystery (December 15)
Cook at all Costs (December 16)
The Recruit (December 16)
Dance Monsters (December 16)
Far From Home (December 16)
Roald Dahl's Matilda The Musical (December 25)
Treason (December 26)

 

They Cloned Tyrone (December 30)

 

White Noise (December 30)

Puss in Boots: The Last Wish
Release Date: December 7
One of the beloved characters from the Shrek franchise — Puss — is back. This film is a spin-off of the Shrek franchise and the sequel to Puss in Boots, the film continues Puss in Boots's journey as he sets to find the mystical Last Wish as he has already consumed eight of his nine lives — now down to his last one. The journey however obviously isn't an easy one as he and some of his friends are hunted down by bounty hunters who are also after the exact same magical wish.
Avatar: The Way of Water
Release Date: December 14
Set more than a decade after the events of the first film, Avatar: The Way of Water tells the story of the Sully family the trouble that follows them, the lengths they go to keep each other safe, and the battles they fight to stay alive. We are brought back into the immersive world that James Cameron first brought us into back in 2009 as Pandora continues to expand before our very eyes. We do hope that the 13 years of waiting would be absolutely worth it and more epic than ever before.
Metro Manila Film Festival
Release Date: December 25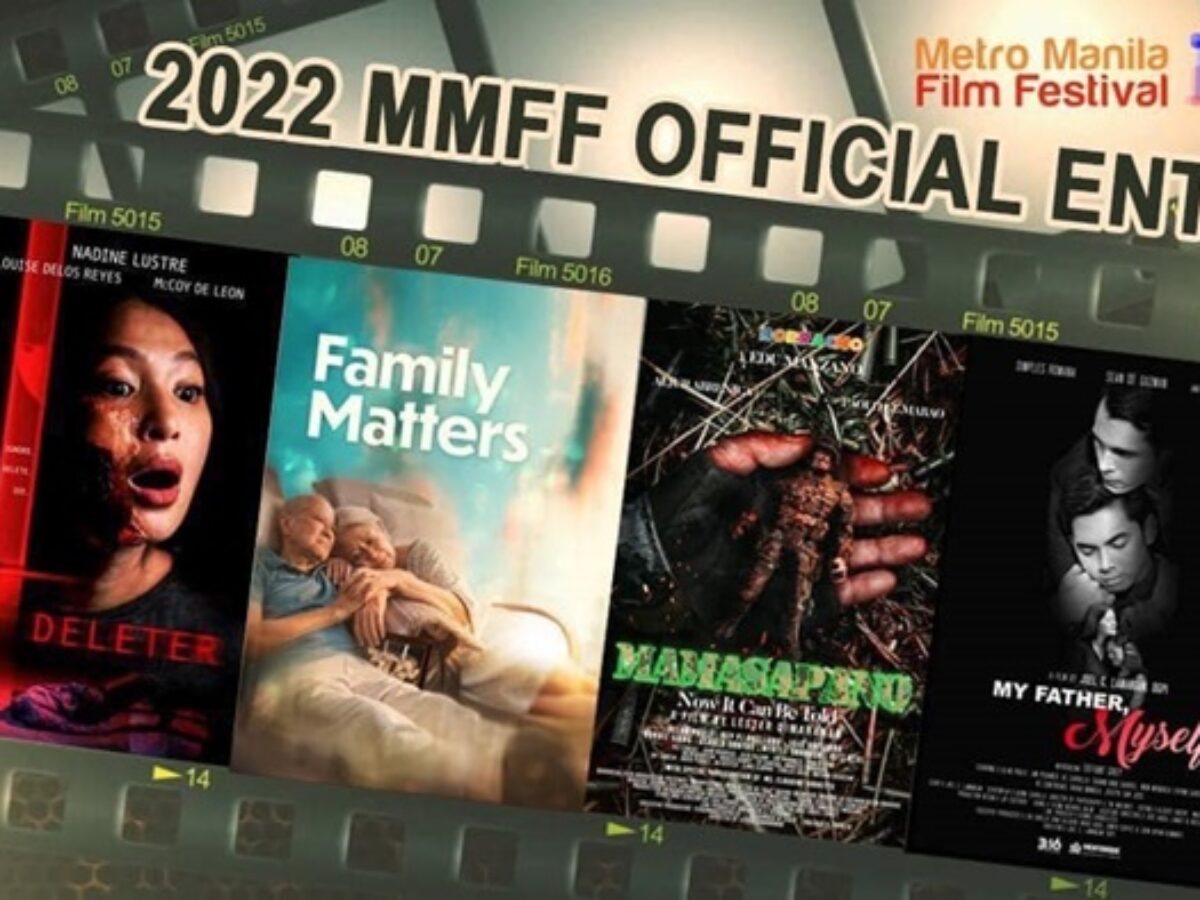 In what is now considered a Filipino Christmas tradition, the annual Metro Manila Film Festival will showcase eight films that hope to celebrate Filipino filmmakers. Here are the eight entries for this year:
Deleter

 

Mamasapano: Now It Can Be Told
Labyu with an Accent
Family Matters
My Father, Myself
My Teacher
Nanahimik ang Gabi
Partners in Crime
Diary of a Wimpy Kid: Roderick Rules
Release Date: December 2
Based on the popular 2008 book of the same name, Diary of a Wimpy Kid: Roderick Rules is a sequel to Diary of a Wimpy Kid (2021) and is the second adaptation of Rodrick Rules following the 2011 live-action film. This time around we follow Greg Heffley as he continues to face opposition from his older brother Roderick who constantly torments him with every chance that he gets. All hell will break loose as the two brothers continue to butt heads and only time will tell this December 2 if there's any chance for the two to even see each other eye-to-eye.
National Treasure: Edge of History
Release Date: December 14
One of my personal favorite live-action films from Disney is the adventure flick, National Treasure which starred Nicholas Cage. We are now getting a spin-off series that is set within the same universe as a new generation of treasure hunters find themselves on a wild journey to uncover truths that revolve around history while facing adversities as well along the way. 
ADDITIONAL DISNEY+ CONTENT
These barely touch the surface of what Disney+ offers for December 2022. Here are some of the other films and shows that will also drop on Disney+ this month:
Pentatonix: Around the World (December 2)
Idina Menzel: Which Way to the Stage (December 9)
Night at the Museum: Kahmunrah Rises Again (December 9)
Encanto at the Hollywood Bowl (December 29)
His Dark Materials S3
Release Date: December 6
His Dark Material is a fantasy drama television series based on the trilogy of novels of the same name by Philip Pullman. It is set in a multi-world reality and begins in an alternative world where all humans' souls manifest as animal companions called daemons. The series follows the life of a young girl named Lyra, an orphan, who discovers a dangerous secret that involves a witches' prophecy that she will change the world. The third season continues Lyra's journey of self-discovery and how she fits in the grander scheme of things in this dark and mysterious world.
ADDITIONAL HBO GO ASIA CONTENT
HBO Go Asia is to offer more than just these for December 2022. Here are some of the other films and shows that will also drop on HBO this month:
Gossip Girl S2 (December 1)
Transformers Collection (December 2)
Dr. Death (December 8)
Doom Patrol S4 (December 8)
Fast & Furious Collection (December 16)
HYPE LIST DECEMBER 2022: SNEAKERS AND STREETWEAR
The month of October offers something cop-worthy for sneakerheads or even those looking to pull off a hype beast pair to match their OOTD.
adidas Forum Low Grinch
Release Date: December 2
Price: Around Php 5,800
The Three Stripes is capitalizing on the Grinch, and this Forum Low perfectly fits the theme with its fuzzy suede upper that comprises two different shades of green to pay reference to the iconic anti-Christmas character. You get the Grinch's eyes on the tongue tab, along with a plethora of accessories that include multiple lace choices and several pins.
Nike Terminator High Cocoa Snake
Release Date: December 3
Price: Around  Php 7,895
The Terminator is set to be the next old Nike sneaker to become popular once again, and this colorway borrows the color blocking of the Air Force 1 of the same model with the snakeskin used on the toebox, eye stays, and heel tab to complement the dominant white upper.
adidas Forum 84 Low Home Alone 2
Release Date: December 4
Price: Around Php 5,800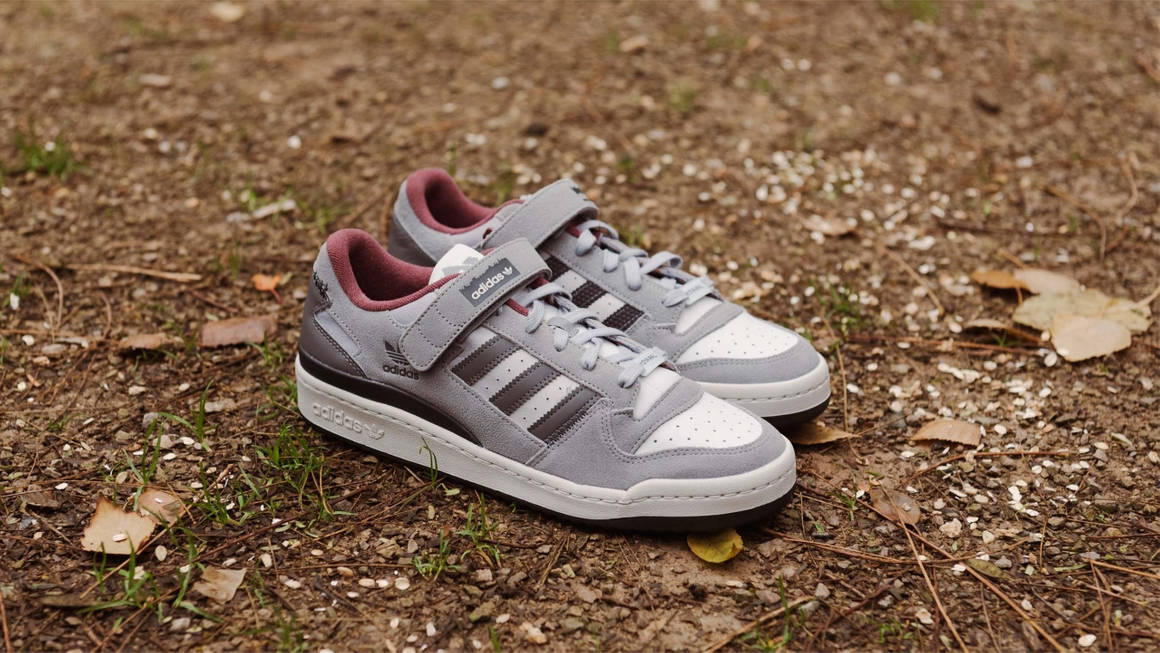 A follow-up to last year's iteration, this version of the Forum 84 Low has more subdued colors and takes inspiration from Kevin's misadventures in New York City. The color blocking, which consists of different shades of grey, white, and maroon, pays reference to the pigeon lady herself, which Kevin befriends in the park.
Nike NOCTA Air Force 1
Release Date: December 8
Price: Around Php 8,595
It may look like your regular triple white Air Force 1s, but this one has special touches from Drake's NOCTA brand. "Love you Forever" replaces the usual Air branding on the midsole, and the outsole has multiple hearts in it. Making it stand out further is the NOCTA branding on the left pair.
Air Jordan 11 Varsity Red
Release Date: December 10
Price: Around Php 12,800
It's the annual Air Jordan 11 drop, and this year we're getting a clean Varsity Red colorway that could have easily passed as a PE sneaker for Michael Jordan during his time with the Chicago Bulls. Fun fact: this colorway used to be a sample from several years ago!
Air Jordan 1 High Gorge Green
Release Date: December 28
Price: Around Php 9,100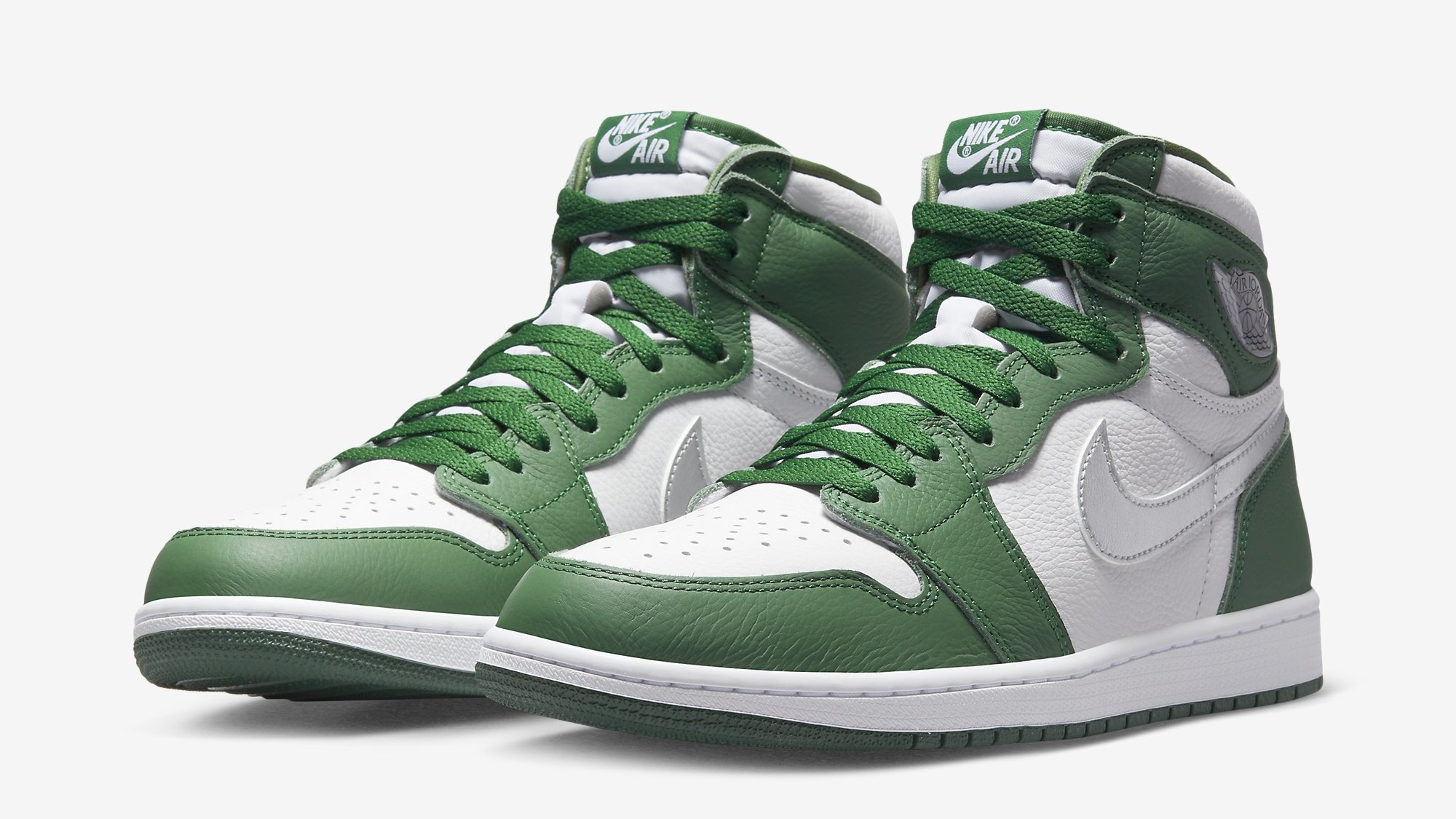 Borrowing the same color blocking used on the Bordeaux colorway, this Air Jordan 1 high swaps the red colors for Gorge Green for a clean sneaker that can easily go along with any outfit. Being an OG designation, you get the classic high-cut design and the Nike Air Branding on the tongue and insoles.
HYPE LIST DECEMBER 2022: MUSIC
An abundance of KPOP, concerts, and pop albums. The world of music is flourishing with tons of releases this month with these albums from amazing artists that you can add to your playlist for the month of October.
Marry Me
Artist: Olly Murs
Date: December 2
The X-Factor contestant/coach of the Voice UK is releasing his 7th studio album this month and by the title alone looks to be going for a romantic theme that hopes to showcase both upbeat and slow-paced songs. With hit tracks such as "Dance with Me Tonight, we have seen the success of Olly Murs and are therefore excited for the new sounds and lyrical jabs that he will deliver in this new album.
You Know What I Need (Single)
Artist: Troye Sivan
Date: December 2
One of the most popular alternative rock bands is back to end 2022 in the right way with their return. Paramore won't be dropping an entire album but a single will have to make do. This may mean down the line that the band would eventually release an album as well, who knows, but we are definitely excited to see a release from Paramore once again.
Christmas Songs
Artist: David Foster & Katherine McPhee
Date: December 2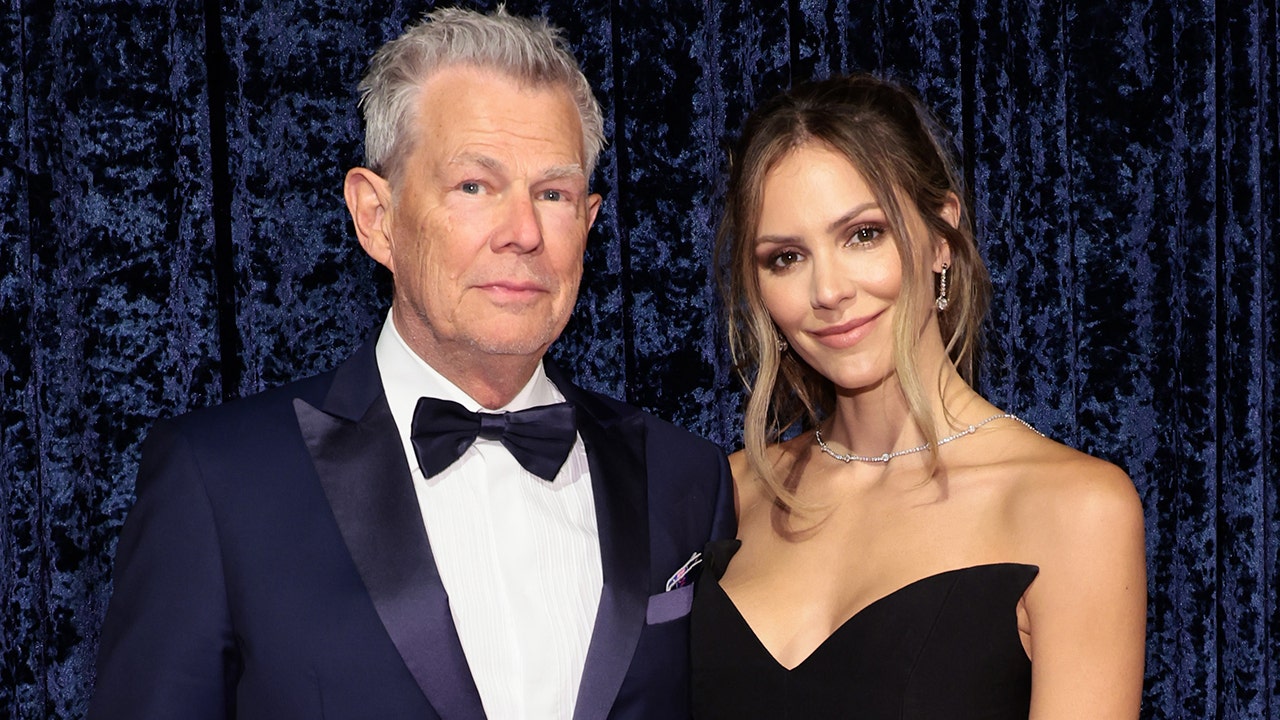 Given that it's December, we must have a Christmas-themed song or album release. There may be no one better to dish one out than David Foster himself. Who is David Foster you may ask? He's only one of the best music producers, composers, arrangers, record producers, and music executives of our generation. He is responsible for several hit tracks while working with great artists such as Michael Buble, Blake Shelton, and Josh Groban, just to name a few — most of which are Christmas albums. So it's great to finally get an album with Foster himself and all the more with his wife — Katherine McPhee.
Chase
Artist: Min-ho
Release Date: December 6
Choi Min-ho is known for being part of the K-Pop boy band, Shinee but this December, he is set to drop his solo debut album entitled Chase. This may be a change of pace for what fans are familiar with but we are pretty sure that this may still be one to look out for in order to see what direction Min-ho is to take in his own solo album.
The News (Single)
Artist: Paramore
Date: December 8
One of the most popular alternative rock bands is back to end 2022 in the right way with their return. Paramore won't be dropping an entire album but a single will have to make do. This may mean down the line that the band would eventually release an album as well, who knows, but we are definitely excited to see a release from Paramore once again.
HYPE LIST DECEMBER 2022: MUSIC – CONCERTS
The month of December has an interesting lineup of concerts and here they are:
Clinton Kane- December 3, 2022
Maroon 5 – December 8, 2022
Head in the Clouds Manila 2022 (Joji, Jackson Wang, Zedd, and many more) – December 9-10, 2022
Super Junior – December 17&18, 2022
Alesso – December 17, 2022
Seventeen (Bulacan) – December 17, 2022
Ben&Ben Send Off Concert – December 18, 2022
Eraserheads: Huling El Bimbo Concert – December 22, 2022
The month of December isn't short on amazing content. It's a month of celebrating the best of pop culture right in time for the holidays. Our Hype List for December 2022 barely scratches the surface so tune in to This Is Hype Ph to find out the latest news and updates on everything and anything in pop culture!
Which ones from our extensive Hype List to drop this November 2022 are you excited for the most?