This November 2022 boasts a plethora of content that will drop in various forms of mediums in pop culture — all of which we should all be out on the lookout for. So mark your calendars and get ready for a jam-packed month up ahead as we present to you our Hype List for the month of November 2022.
HYPE LIST NOVEMBER 2022: MOVIES & TV SHOWS
Our favorite shows and movie franchises are back. In addition to it all, Disney+ is finally arriving in the Philippines so there's a lot to keep up to. The month of November 2022 is therefore just jam-packed with amazing films and shows that you won't want to miss out on and our Hype List brings you the low down for each notable release. 
NETFLIX
FEATURED CONTENT
Manifest Season 4 Part 1
Release Date: November 4
Manifest is back for one more season and it's all thanks to Netflix. In Netflix fashion, this final season will be split into two parts with the first dropping this November 2022. (Season 3 Spoiler Ahead) The fourth season will kick off immediately after the events of the last season with Grace's death and the adult version of Cal emerging. We are excited to see all our fan-favorite characters from Montego Air Flight 828 as they inch closer and closer to discovering the truth behind the mysterious circumstances revolving around their flight and return.
Enola Holmes 2
Release Date: November 4
[hfcm id="9"] [hfcm id="14"] [hfcm id="20"] [hfcm id="24"]
The sequel to the 2020 Netflix film, Enola Holmes, is making its way to Netflix this month. Enola (Millie Bobby Brown) alongside her brother Sherlock Holmes (Henry Cavill) is back for a whole brand new adventure as the titular character has just opened her very own investigation agency. Her first official job is to find the missing sister of a penniless matchstick girl. This case proves to be far more puzzling than expected, as Enola is thrown into a dangerous new world and she must in turn enlist the help of her close friends and family to solve the mysteries behind this case.
The Fabulous
Release Date: November 4
The Fabulous is an upcoming South Korean streaming television series, starring Choi Min-ho and Chae Soo-bin. Set in Seoul's fashion industry, The Fabulous depicts the stories of young adults who navigate their work in the fashion industry together with their personal lives and relationships all while struggling in a dynamic and competitive environment.
The Wonder
Release Date: November 16
Florence Pugh has been on the rise as of late as an actress to be on the lookout for. From  Midsommer to The Black Widow and even down to her latest film with Harry Styles Don't Worry Darling, Pugh has proven that she can do almost any film and role in almost every genre. She sets into this period drama film, The Wonder, this November which is set in a rural village in 1862 Ireland. Pugh portrays Nurse Lib Wright who is tasked with observing a young girl who has not eaten for months.
Wednesday
Release Date: November 23
The Addams family is one of the most iconic families in pop culture and Netflix is bringing in its own spin on the popular franchise of films and shows — similar to what they have been doing with Riverdale and Sabrina. This show is an American coming-of-age supernatural mystery comedy television series based upon the character Wednesday Addams as we follow the titular character during her years as a high school student at Nevermore Academy, where she attempts to master her psychic powers, stop a monstrous killing spree of the town citizens, and solve the supernatural mystery that affected her family 25 years ago—all while navigating her new relationships.
ADDITIONAL NETFLIX CONTENT
These three films barely touch the surface of what Netflix is to offer for November 2022. There are more to look out for. Here are some other films and shows that you be interested in:
Blockbuster (November 3)
Medieval (November 8)
Fifa Uncovered (November 9)
The Crown Season 5 (November 9)
Falling for Christmas (November 10)
Warrior Nun Season 2 (November 10)
Ngayon Kaya (November 11)
One of Us Is Lying Season 2 (November 16)
The Wonder (November 16)
Christmas With You (November 17)
1899 (November 17)
Slumberland (November 18)
First Love (November 24)
IN CINEMAS
Black Panther: Wakanda Forever
Release Date: November 9
The Black Panther is back but with big changes as we all might know by now. With the untimely death of Chadwick Boseman who played the titular hero, Wakanda in turn must grasp the loss of their King T'Challa. As the entire nation grieves and those closest to the king/hero, a new threat emerges in the form of the Submariner, Namor as he and his tribe of underwater beings wage war on the torn Wakanda. This is the last film under the MCU's Phase Four and it will be exciting how this chapter ends and how it will usher in the new phases to come for the MCU.
She Said
Release Date: November 23
This American biographical drama film directed by Maria Schrader based on the 2019 book of the same name by Jodi Kantor and Megan Twohey follows the two journalists from The New York Times who exposed Harvey Weinstein's history of abuse and sexual misconduct against women. The film stars Carey Mulligan and Zoe Kazan as Twohey and Kantor, respectively which honestly is all the more reason to watch the film.
Violent Night
Release Date: November 30
John Wick, Christmas version. That's pretty much what the trailer of Violent Night provides as it's also a play on the popular Christmas song, Silent Night. The film stars David Harbour as Santa Claus himself in this Christmas black comedy action film where Santa steps in to save the day when a group of mercenaries attacks the estate of a wealthy family on Christmas Eve.
DISNEY+
The Guardians of the Galaxy Holiday Special
Release Date: November 25
The Guardians of the Galaxy are back for this Holiday Special which is written and directed by James Gunn for the streaming service Disney+. This will be the second Marvel Studios Special Presentation in the Marvel Cinematic Universe (MCU) after Werewolf by Night. It will share continuity with the films and television series of the franchise. The special follows the Guardians of the Galaxy as they celebrate Christmas and search for a present for their leader Peter Quill which includes an attempt to kidnap Kevin Bacon. This is set to be a fun ride through and through and we can't wait to see it.
Willow
Release Date: November 30
The sequel TV show to the 1988 Lucasfilm movie of the same name is arriving in Disney+ this November with Warwick Davis reprising his role as a dwarf sorcerer by the name of Willow Ufgood. In the film, Willow goes on a quest to save a baby from an evil sorceress. This time around for Willow the TV series, an unlikely group of heroes must set off on a dangerous quest where they must face their inner demons and come together to save their world.
ADDITIONAL DISNEY+ CONTENT
These three films barely touch the surface of what Disney+ is to offer for November 2022, and given the fact that the streaming service is set to drop in the Philippines this month there simply is more to look out for. Here are some other films and shows that will also drop on Disney+ this month:
Zoopotia+

 

(November 9)
The Santa Clauses (starts November 16)
Disenchanted (November 18)
The Mysterious Benedict Society (Every Wednesday)
Andor (Every Wednesday)
The Mighty Ducks: Game Changers Season 2 (Every Wednesday)
HYPE LIST NOVEMBER 2022: SNEAKERS AND STREETWEAR
Air Force 1s. Jordan1s. Reeboks. The month of October offers something cop-worthy for sneakerheads or even those looking to pull off a hype beast pair to match their OOTD.
New Balance 990v6
Release Date: November 4
Price: Around Php 12,995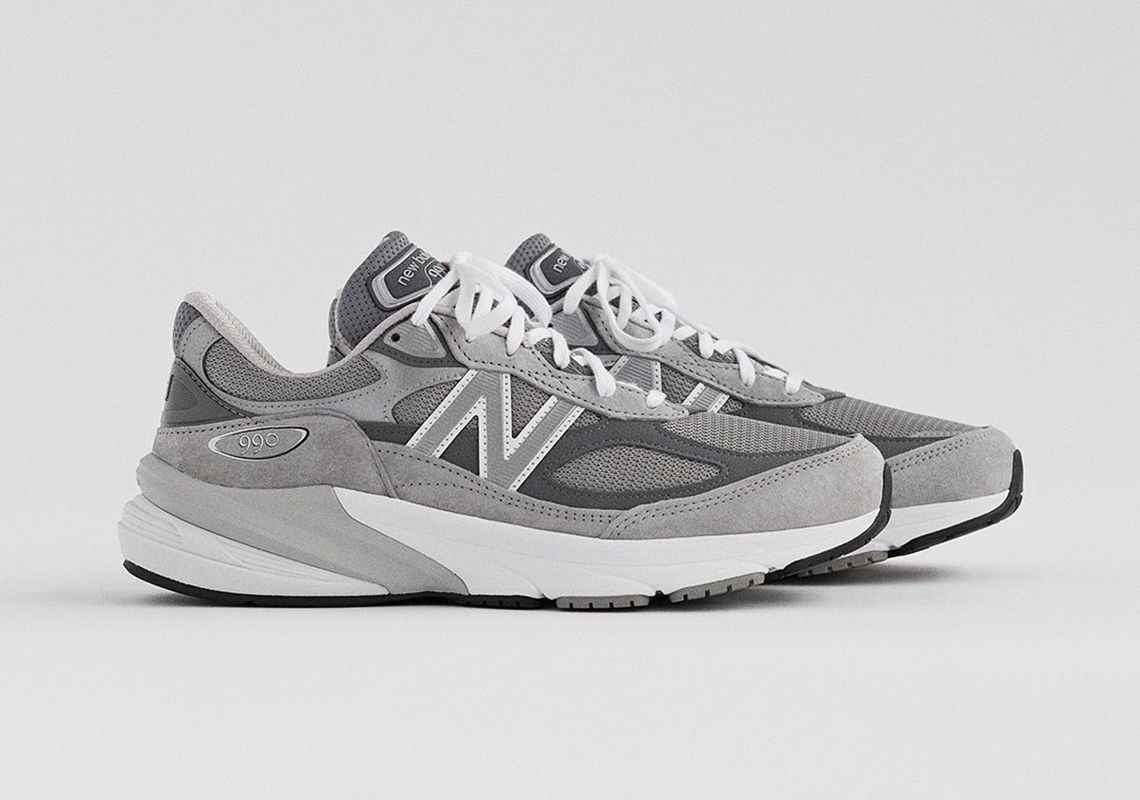 The sixth iteration of the iconic 990 is among the much-awaited new sneakers that New Balance is set to drop in the US this November 4. Keeping its made-in-USA pedigree and the iconic New Balance grey color blocking, the 990v6 has a chunkier and curvier design and has more modern cushioning tech as an update to the 40-year-old runner.
Nike Air Force 1 Low "Color of the Month" University Blue
Release Date: November 4
Price: Around Php 7,595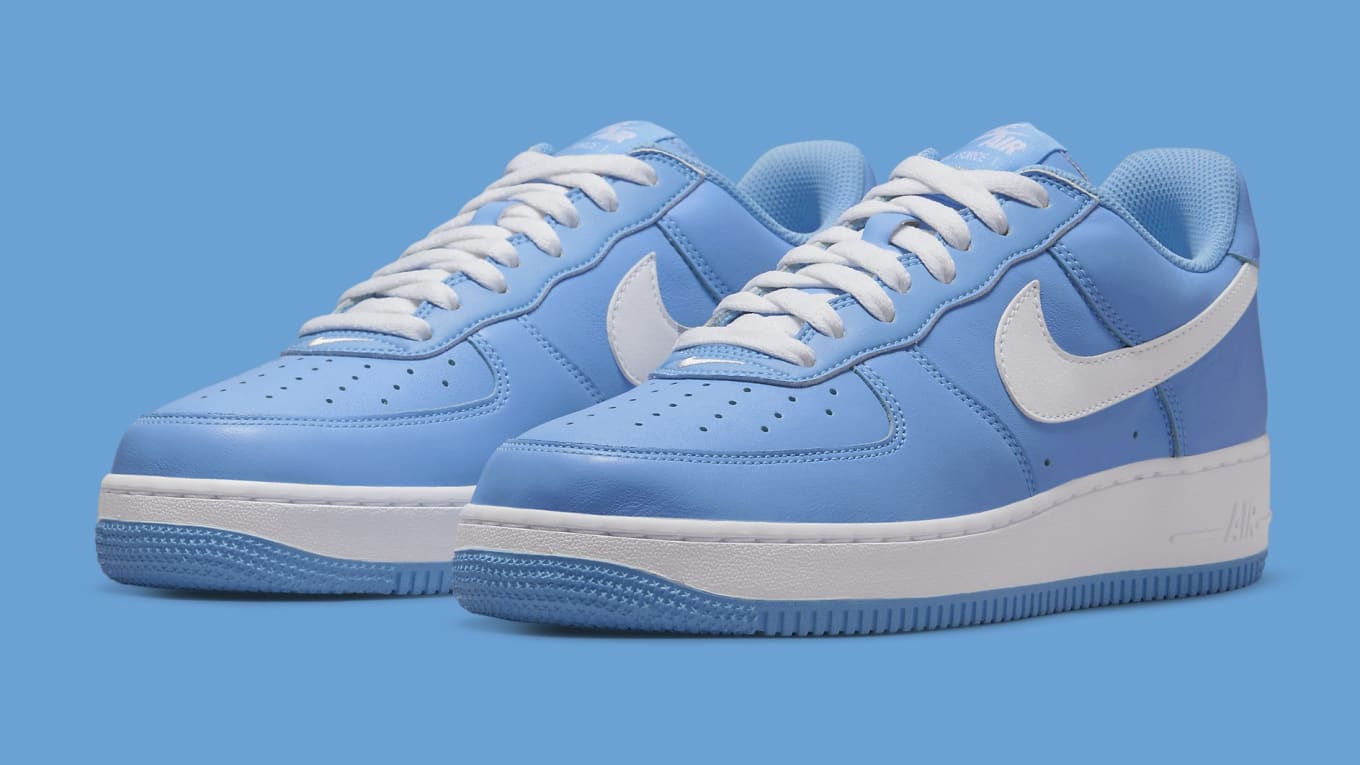 Nike is going retro with the Air Force 1, giving the Low model an OG treatment with the solid Nike Air text in the back. For November, Nike is bringing its "Color of the Month" series back, and this time we get a solid University Blue upper with white accents for the branding, Swoosh, and laces.
Air Jordan 1 Low "Zion Williamson"
Release Date: November 8
Price: $170 (around Php 8,500)
Aside from having his own signature sneaker, NBA star Zion Williamson will also have his own pair of Air Jordan 1 Lows. Like the "voodoo" Zion 2, the Air Jordan 1 Low also has a patchwork build that resembles a voodoo doll with a mix of materials that range from hemp, and canvas, to suede. It stays true to its theme with exposed cross-stitching on the upper.
Nike Air Max 97 OG Silver Bullet
Release Date: November 11
Price: $180 (around Php 9,095)
It is 25 years since the OG "Silver Bullet" colorway, and Nike is bringing back this iconic Air Max 97 colorway once again this November 11. Staying true to the OG, you get practically the same details you'd find on the 1997 model. The iconic runner was last released in 2017, so now might be a good time to restock on another pair.
New Balance 990v3 USA Cream/Royal Blue
Release Date: Sometime in November
Price: Around Php 12,995
Teddy Santis is making it rain with the second round of his curated collection of 990 sneakers. This particular 990v3 model has Royal blue accents to complement the dominant cream color of the sneaker.
HYPE LIST NOVEMBER 2022: MUSIC
From R&B to Pop down to head banging Rock tunes. The world of music is flourishing with tons of releases this month with these albums from amazing artists that you can add to your playlist for the month of November.
Santa Baby
Artist: Alicia Keys
Date: November 4
Santa Baby is the upcoming ninth studio album and first Christmas album by American singer and songwriter Alicia Keys. It will be released through Alicia Keys Records. The album's lead single "December Back 2 June" was released on October 28, 2022. This will be a very interesting album to play on a loop for the holidays as it will bring an R&B and soul sound to the Christmas spirit.
Alpha Zulu
Artist: Phoenix
Release Date: November 4
Alpha Zulu is the upcoming seventh studio album by French indie pop band Phoenix, scheduled to be released on 4 November 2022 through Loyauté and Glassnote Records. Self-produced by the band, it is their first album since 2017's Ti Amo. We missed the indie electro sound of Phoenix and we're actually excited to have yet another album to consume this November.
Faith in the Future
Artist: Louis Tomlinson
Release Date: November 11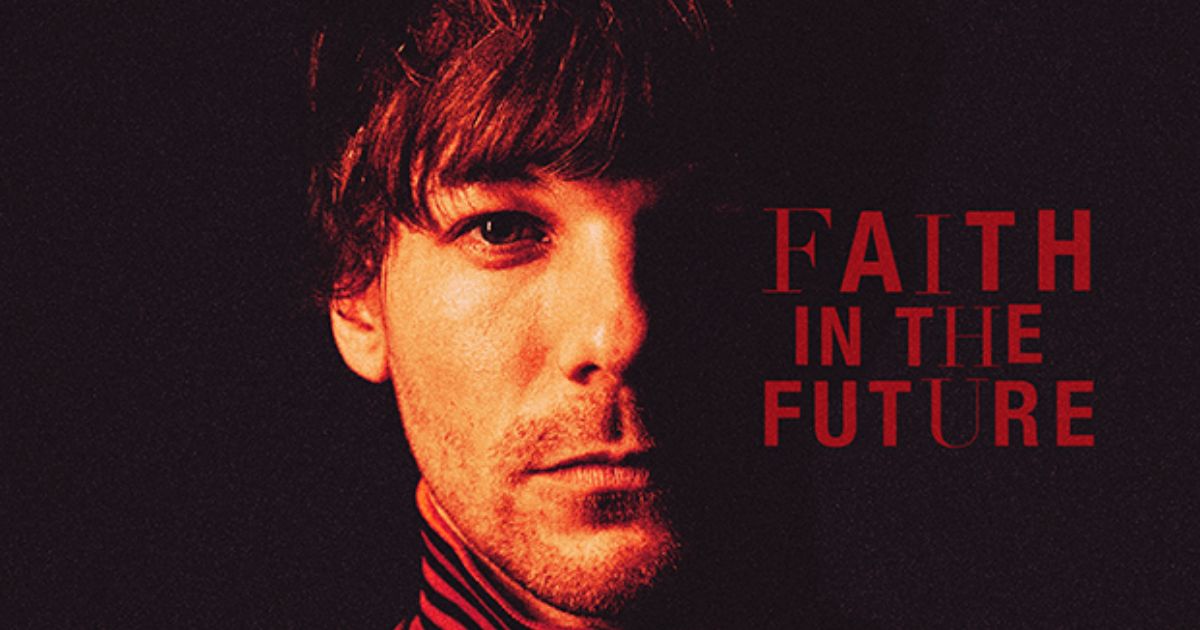 The solo artist route for the majority of One Direction's members has been going in the right direction, to be honest, and we get Louis Tomlinson once again this coming November as he tries his luck in the charts with his pop and country-like sound.
ELEVATION
Artist: Black Eyed Peas
Date: November 11
Who doesn't love yet another album from the group that has produced massive party anthems as well as some hard-hitting songs with powerful messages? The popular R&B group, Black Eyed Peas is back for another album this November and we can't wait to listen to what the group will dish out next for this one.
Get Rollin'
Artist: Nickelback
Date: November 18
Get Rollin' is the upcoming tenth studio album by Canadian rock band Nickelback who released the album's lead single "San Quentin" last September 7, 2022. The band seems to be adopting a more heavy metal direction to their music for this album as heard in the single San Quentin and we honestly are up for it, especially from the band that produced the hit track Rockstar back in 2013.
HYPE LIST NOVEMBER 2022: MUSIC – CONCERTS
The month of November has an interesting lineup of concerts and here they are:
Avril Lavigne – November 8, 2022
Eric Nam – November 8, 2022
LANY – November 11-13 and 15-16, 2022
The month of November isn't short on amazing content. It's a month of celebrating the best of pop culture with more to surely come as our Hype List for November 2022 barely scratches the surface. Tune in to This Is Hype Ph to find out the latest news and updates on everything and anything in pop culture!
Which ones from our extensive Hype List to drop this November 2022 are you excited for the most?