There are so many reasons why we should celebrate and show our appreciation for our moms. It's not just a one-day affair but a practice that we must partake in often — to show our love and gratitude for our moms, aunties, and lolas for all that they do. Given that today is Mother's Day, the reason for showing how much we care for our moms is on an even higher level as people celebrate this day in a variety of ways. One simple way to celebrate this day however could be done by spending quality time with our mothers and nothing beats curling on the sofa or bed with her, to binge-watch an amazing film. We have gathered a variety of films across multiple genres that must be seen with our mom (and where exactly you can watch each one of them).
10 Films You Must Watch With Your Mom
Turning Red
Room
Encanto
Mamma Mia! Here We Go Again
Jojo Rabbit
Crazy Rich Asians
A Quiet Place II
Bird Box
Freaky Friday
1. Turning Red
One of the most recent films on our must-watch movies with your mom is an animated film from Pixar Studios. The movie tackles a variety of themes and storylines but primarily centers on the mother-daughter relationship of Ming and Mei Lee. Mei is a young girl who is on the verge of transition into adolescence and these shifts in her mind, emotions, and even physical attribute don't come easy. It becomes all the more difficult when she discovers her family's secret — the ability to transform into a Giant Red Panda whenever they experience weighted emotions. This is a film that focuses on themes such as generational trauma, forgiveness, and the need to grow as individuals. The core storyline between the two central characters takes viewers on an emotional ride and one that is very much relatable.
Where to Stream: Apple TV
2. Room
Imagine being trapped in a room with your mom for the first five years of your life, without contact or ever stepping foot in the outside world. It kind of hits a little close to home now, thinking about it. This is the very premise of the 2015 drama film Room which stars Brie Larson as Joy "Ma" Newsome and Jacob Tremblay as Joy's son Jack. For Jack, all that he has ever known, seen, and experienced in his life has been in the confines of the four walls of their room. There is more than meets the eye to their predicament however as this film tackles heavy themes that revolve around motherhood which is all the more made difficult due to the dark nature of what occurs in the family's lives.
[hfcm id="9"] [hfcm id="14"] [hfcm id="20"] [hfcm id="24"]
Where to Stream: Apple TV
3. Encanto
One of the most successful animated films from 2021 and in my honest opinion, in more recent history is Disney's Encanto. It even took home the prize during the ___ Academy Awards for Best Animated Feature. Encanto follows the story of the magical Madrigals as each member of this multi-generational family all possessing special giftings or powers — except for Mirabel that is. The seemingly simple nature of the story's premise is elevated to new heights due to the fantastically written songs, symbolically-rich storylines, and spot-on character developments. Similar to Turning Red, Encanto also focuses on generational pain and trauma while also highlighting the means to overcome them. We strongly urge that you have a box of tissues ready for this one for you and your mom to share.
Where to Stream: Apple TV
4. Mamma Mia! Here We Go Again
Mamma Mia! is one of the most popular Broadway musicals of the 20th century due to the hilarious nature of the predicaments that the characters themselves face which is paired perfectly with songs from the popular 80s band, ABBA. The first film was a huge success as it stayed true to the Broadway musical, however, no one was truly ready for what the sequel would deliver. Mamma Mia! Here We Go Again tackles two timelines — one set before the events of the first film and the other that continues the exploits of the characters after. There is a more serious tone to this movie compared to its predecessor as it zeroes in on the early struggles that motherhood brings while also painting a clear picture of the joys that it brings.
Where to Stream: Amazon Prime Video
5. Jojo Rabbit
Jojo is a ten-year-old Hitler Youth member who begins to question his beliefs when he finds out that his mother has been hiding a Jewish girl in their attic. This comedy film is further elevated with the appearance of a satirical and fanciful version of Adolf Hitler played by Taika Waititi who serves as Jojo's imaginary friend. This film is a clear candidate on this list due to the stunning performance of Scarlett Johansson who plays Jojo's mom, Rosie. Despite not being the main storyline of the film, the mother and son relationship seen in this movie is an integral focal point of the story.
Where to Stream: Apple TV
6. Crazy Rich Asians
Based on the 2013 novel by Kevin Kwan, Crazy Rich Asians follows the story of an American-Chinese economy professor, Rachel as she flies to Singapore with her boyfriend Nick for the wedding of the latter's best friend. Rachel quickly discovers that Nick's family is one of the richest clans in Singapore which in turn creates a very chaotic yet hilarious meeting of the parent story. The biggest obstacle in Rachel's path, however, comes in the form of Nick's mom whose mother and protective instincts immediately kick in as Rachel on the other hand tries to win the approval of the wealthy family.
Where to Stream: Apple TV
7. A Quiet Place II
John Krasinski and his wife Emily Blunt created a hugely successful horror film in A Quiet Place when it first dropped in cinemas back in 2018. This sequel continues immediately after the events of the first film as Evelyn Abbott and her now three kids, quietly traverse through what is left of the planet as they avoid the aliens that have completely decimated Earth. Emily Blunt delivers yet again in her performance for this movie but this time around her motherly instincts and drive kick in on overdrive as she fearlessly and persistently fights to keep what's left of her family safe. This is a movie that shows the lengths that mothers take for their children.
Where to Stream: HBO Go (starting May 28), Apple TV
8. Bird Box
Following the thriller, A Quiet Place II is another film in the said genre that allows the protective and fierce mother figure to take center stage in a survival-type film. This movie has similar vibes and elements to the last movie that we discussed on our list but this time around our main characters face yet another type of alien who can manipulate people into killing themselves. The key for the characters in this film is to look away rather than stay quiet. Sandra Bullock stars in Bird Box as the central mother figure who must do everything in her power to protect two children who are now left under her care.
Where to Stream: Netflix
9. Mother's Day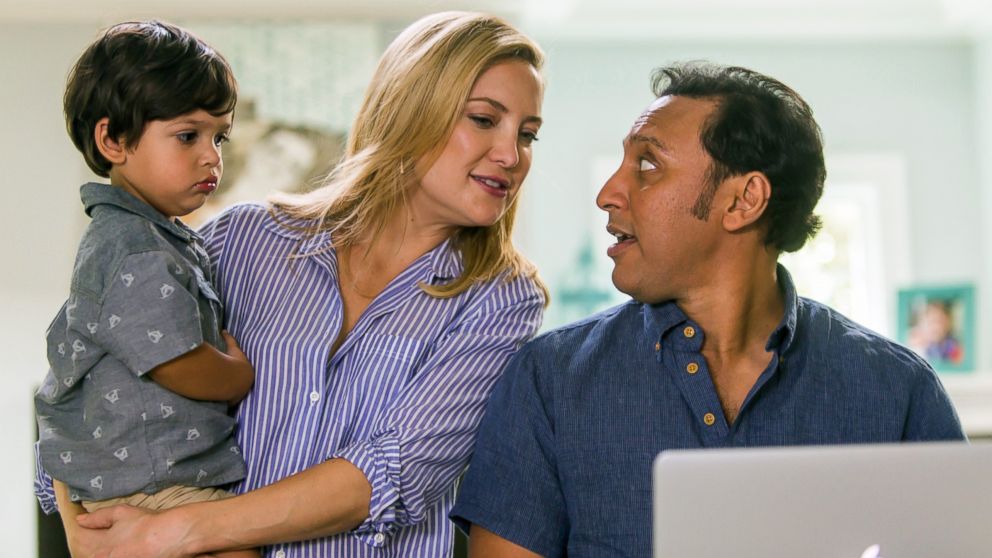 Gary Marshall is the genius behind some of the best rom coms of this generation such as Princess Diaries, Pretty Woman, and The Runaway Bride. His more recent works in the director's chair were focused on anthology films that revolved around a specific holiday or celebration such as Valentine's Day, New Year's Eve, and his last film, Mother's Day. In a similar fashion to the aforementioned holiday-centric Gary Marshall films, Mother's Day as the title suggests focuses on the exploits of different characters as they celebrate the titular event. The film boasts a long list of huge names in Hollywood such as Julia Roberts, Kate Hudson, and Jennifer Aniston to name a few. The title alone, together with the overarching themes and direction of the movie made it an obvious choice for us to add to our must-see films with your mom.
Where to Stream: Apple TV
10. Freaky Friday
They say the best way to truly understand another person is to put ourselves in their shoes. Freaky Friday takes this saying literally. Released back in 2003, Freaky Friday stars Jamie Lee Curtis and Lindsey Lohan as mother and daughter Tess and Anna Coleman who one day magically switch bodies with each other. This is event is brought about by the need for their relationship which has so far been quite shaken to further solidify. The best way to achieve this is for a much-needed lesson in empathy and shifts in perspective. This body-switching direction has been seen in a lot of movies today, Freaky Friday however was one of the pioneers of such a concept in films and is still unarguably one of those that perfectly executes it.
Where to Stream: Apple TV
That concludes our list of some films that you might want to consider watching with your mom for Mother's Day. We hope that these films would allow for mom memories to be made with your own mom on her special day today. That being said, however, remember that we can show our love and appreciation for our moms, every single day of our lives because they are indeed one of our modern-day superheroes due to all that they do for us out of love. To all the mothers out there, Happy Mother's Day, You truly are the best!
For a moment of nostalgia and for more films and shows to add to your Mother's Day binge-watch list, check out our article from 2021