There's no stopping the world phenom which is the  K-POP group BTS. Their influence is unlike anything that we have seen in quite some time — providing positive messages for this generation. What makes this group of seven all the more important and beloved are the values that they stand for which are very much evident in their music and more importantly in who and how they are as people. With every BTS album, single, and EP, fans are quick to purchase and consume their music — on repeat for days on end. Now, fans can enjoy the newly released BTS album which is in the form of an anthology entitled Proof, which we will review in this article.
Proof as mentioned is an anthology album or simply put a compilation of their hit tunes. It's a time machine if you will to their early years as a group down to who they are today. These songs were handpicked by all members of the group with each track that was chosen having a special place in the hearts of BTS and for their fans, the ARMY. Proof also boasts three new tracks entitled Run BTS, Yet To Come (The Most Beautiful Moment), and For Youth.
The album as mentioned is divided into three discs with a total of 48 tracks, as BTS looks at their memorable milestones throughout their massively successful career. The first disc contains several hit tracks from the group including a new track, Yet To Come. The second disc contains 15 solo and sub-unit tracks that highlight each BTS member's distinct tastes and personality. Finally, the third disc features another new track entitled For Youth as well as unreleased tracks and demo versions that any fan will surely eat up. The third disc is exclusive for those who purchase the actual CD and therefore the said demos are not featured on online platforms — the new track For Youth luckily is, however.
[hfcm id="9"] [hfcm id="14"] [hfcm id="20"] [hfcm id="24"]
BTS Proof Review Disclaimer
This review's main objective is twofold. Due to the anthology status of the album, we won't go into much detail with each track as a majority were already released in previous BTS EPs, albums, and singles. We will however review the main direction behind the release of an anthology album as well as the three new tracks featured in this specific album. We will also review BTS' newest music video for the track Yet To Come (The Most Beautiful Moment) as we dive deep into its symbolisms, direction, and overall visual experience. It is also important to note that we were only able to listen to Proof from online platforms such as Spotify and Apple Music therefore we didn't have complete access to the demo tracks found exclusively from the CD version.
BTS Proof Review: Why Release An Anthology Album?
This question has popped into my mind several times. It's not just in regards to BTS' decision but as a whole, I never got the concept of compilations or anthology albums. I didn't understand the need to release an album made up of already released tracks — offering nothing new in the process. BTS however, through Proof makes it clear that despite having a compilation of previously released tracks, the combination of such songs has a different motive altogether this time around. This is, by all means, a celebration and nostalgic trip to ten years together as a group and with their fans — The ARMY. Each song placed in this album is here for a reason. It's a great way of showcasing the ten solid years of BTS.
This album is by all means a tribute to the fans. BTS always acknowledges their success to the ARMY. Rightfully so. The platform and influence that the group has gained are by all means attributable to the support of long-time fans — those who have been with them since day one and even those who grew to love them along the way. It is evident that there were efforts to really make this album fresh and exciting for fans, despite having a compilation format. There are easter eggs and a lot of unreleased demos and solos that a solid fan would appreciate. This is a great sight to see. The amount of love, respect, and devotion that BTS has for the ARMY and vice versa is truly moving to witness.
BTS Proof Review: New Tracks Keep Proof Exciting
The album as mentioned features three new tracks, Run BTS, For Youth, and Yet To Come (The Most Beautiful Moment) with the latter being released with a music video but more on this particular song later on. The new tracks in this album tie perfectly with the overall theme and direction of the anthology album's release which is to reminisce and celebrate the ten years of the group.
Fans are losing their minds with Run BTS and for all the right reasons. Please note that this track is not to be confused with their variety show of the same name. This is a track whose melodies and overall musical tones bring us back to the early days of the group compared to their more disco and retro sounds today. It isn't just the up-tempo, rock/hip-hop hybrid melodies alone in particular that draw us in with this track but also because of its lyrics. It's a song that chronicles the journey of the group and the persevering nature that each and every one of them had to get to where they are today. It has a lot of symbolism as well and references that die-hard fans alone can truly enjoy such as the group's pre-debut days when they lived in a tiny dorm together in Nonhyeon-dong working long hours as they prepared for their debut. It's a song that's a testament to how far they have come and therefore in BTS fashion, it comes from a very personal place indeed.
For Youth is a very fitting track in this album and one that rightfully belongs on the third disc. This track chronicles how ARMY has been so crucial for the band's success as they truly owe it all to the ARMY. Some of the members even spoke up about how the ARMY has brought them through dark times during their careers. The song sounds very personal and heartfelt and in its sincerity encapsulates what the album truly is all about. This is what the new songs bring. A fresh perspective yes, but also a sense of thematic continuity that really encapsulates a newer way of creating an anthology album. It's a love letter for BTS fans and one that also paints the direction that BTS has in store for themselves and the ARMY in years to come. This is all the more evident in the album's 3rd newest track, Yet to Come…
BTS Proof Review:
 

Yet To Come (The Most Beautiful Moment) Review

As mentioned an emotional music video accompanies the lead single, Yet to Come with the visuals and symbolisms that serve as references and tributes to previous musical eras from BTS. These tributes and easter eggs celebrate significant milestones that the group has gone through together with their avid fanbase. Ultimately as the song proclaims, BTS boldly promises that this is still just the beginning and truly more is yet to come.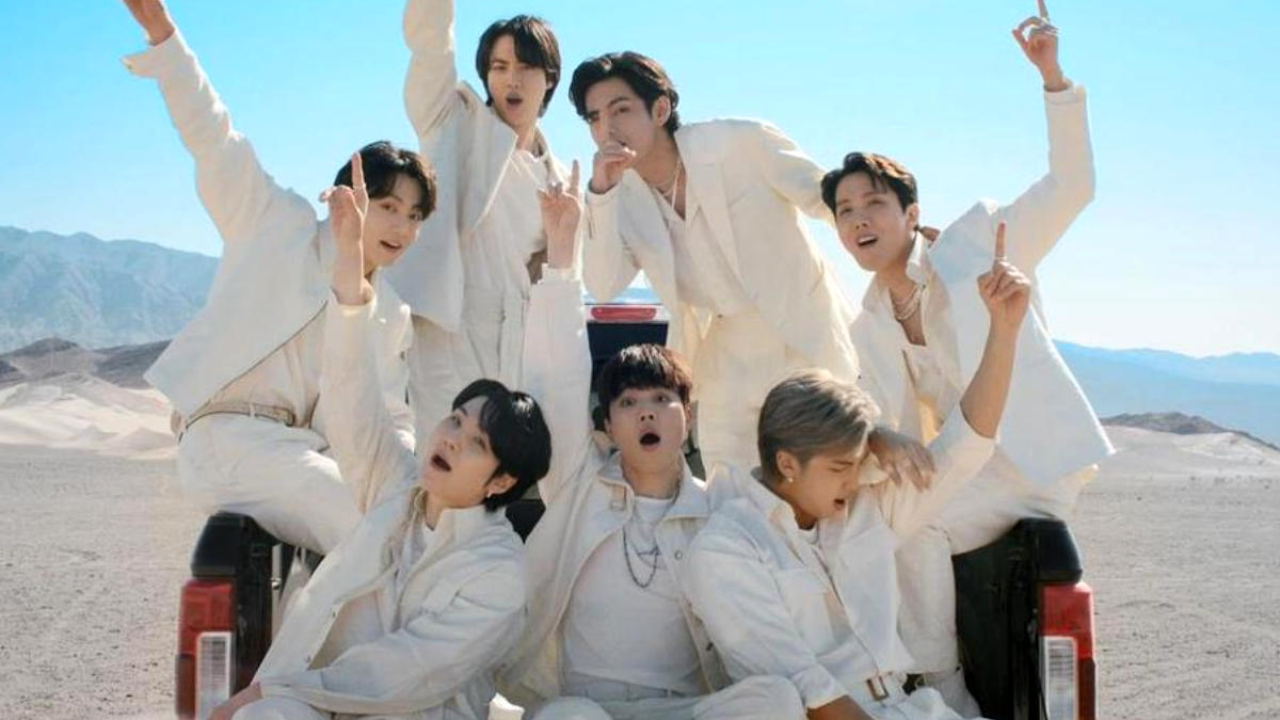 Yet To Come is a very emotional and heartfelt track. I couldn't help but check out the English translation of the track due to the emotional background story behind the song, its title, and MV. From what I have seen, I have gotten a glimpse of what BTS coveys in this song which enabled me to understand that this track by all means is a love letter for their solid and avid fanbase — ARMY. It's a song that is so genuine, true, and powerful as it vocalizes the group's best moments which is a culmination of their past, present, and future. As those who have followed and continue to follow BTS have seen throughout their ten-year career, they have poured out everything. They have given their very best in all that they have done and do. They also promise to give their best still for themselves and their fans as they even put it in the song — until their very last breath. It's a song that points to where they have been and where they plan to go. simply put, BTS is declaring out loud that this is just the beginning. They are far from the finish line and nothing will stop them from giving their all.
The music video re-emphasizes this statement. Yet To Come's MV boasts amazing imagery that points to the group's iconic and illustrious career so far. The video is set on a desert backdrop which is further layered and enhanced with past BTS project references such as those from previous MVs such as Blood Sweat & Tears, Run, ON, and many many more. It is said to be seen from the costume designs to the props and even down to the overall setting which further elevates the powerful, nostalgic and uplifting lyrical display that the group professes in this particular song. The most touching throwback however is the parallel of this particular video with the group's critically acclaimed songs from 2017, You Never Walk Alone and Spring Day. One of the powerful symbolism that is also featured in this music video occurs towards the end through the visual imagery of a school bus. This is the very school bus seen in another music video, No More Dream, which happened to be the official debut of BTS.
These elements make this particular video and track all the more special. BTS as they have shown time and time again has a huge love and appreciation for the ARMY. The videos don't just contain symbolism for the sake of inclusion but it helps paint a more poignant, nostalgic, and meaningful message. BTS showcases that they have truly gone far and in a full circle. Yet To Come — both the song and music video — is a tribute to the fans while declaring that BTS is just beginning. There's more to come and the ARMY is 100% in on the ride. This message becomes all the more clear and brilliantly professed due to the astonishing visual showcase that BTS gives in their music video wherein it is clear that everything they do, it's with excellence for their fans.
BTS Proof Review: Final Verdict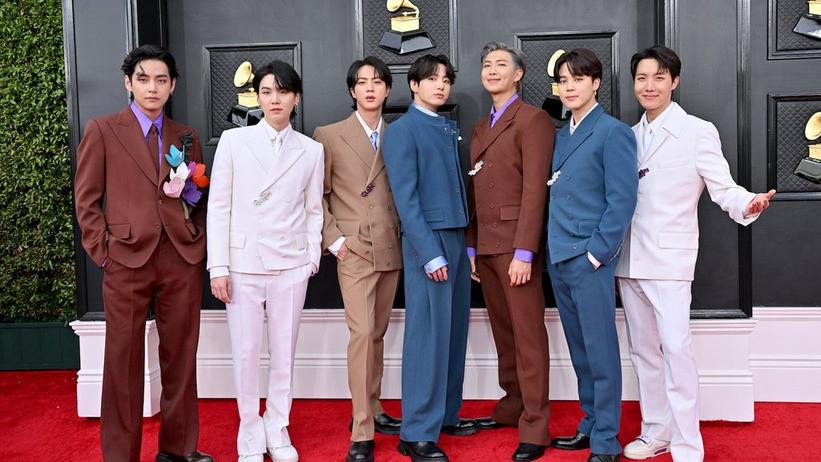 Proof is undeniable proof of BTS' success. It is also a reflection of the years of hard work that they put into not just their career but also in paying tribute to their fans. They are a group that truly is influential for all the right reasons. Proof as an anthology breaks the notions of what this type of album should be. It goes beyond being a collection of pre-released tracks but it further elevates it all by becoming a reminiscent and nostalgic trip through every era with BTS so far. It's a powerful statement of humility and perseverance as the group also reminds us of the bright future that is still ahead of them. They are declaring it loudly with this one — that there will be nothing to stop them from pushing on further nor will they be slowing down anytime soon as well.
Hype Meter Rating: 9/10
For more reviews like this Proof album by BTS continue to follow us here at This Is Hype Ph.