The recent flop that was the Netflix action film budgeted at over $200 million, The Gray Man, has still left fans of the genre in utter disappointment. Director David Leitch who is known for films such as John Wick and Deadpool 2 aims to deliver some redeeming light to the genre. His newest film Bullet Train is now out in cinemas here in the Philippines and we took the time to review the film here at This Is Hype Ph. 
Bullet Train Review: Overview
Bullet Train revolves around a reformed assassin, alias Ladybug (Brad Pitt) who aims to live a peaceful life away from killing and all the chaos that comes together with his profession. He is dragged back into it all however when his contractor (Sandra Bullock) asks him to cover for another agent. His new mission is to retrieve a briefcase onboard a bullet train in Japan that is heading from Tokyo all the way to Kyoto. He is however met with a variety of oppositions such as various assassins who are all onboard the same train for what seems to be different reasons and purposes. Together with Ladybug, we soon discover that these aren't mere coincidences but every single person of interest has been tied intricately together with what seems to be the heavy hand of fate itself.
Alongside Leitch as director, Bullet Train boasts a phenomenal lineup of actors and actresses with Brad Pitt leading the charge. Together with Pitt are Sandra Bullock, Brian Tyree Henry, Hiroyuki Sanada, Joey King, Aaron Taylor-Johnson, and Latino-rapper, Bad Bunny, just to name a few.
Bullet Train Review: Spoiler Warnings
We will keep our review of Bullet Train straight to the point and in doing so free from any spoilers that may interfere with your viewing experience. We will limit our discussion in this review to the action and slight comedic elements offered; its overall premise, acting, and pacing; and the visual direction of Bullet Train.
[hfcm id="9"] [hfcm id="14"] [hfcm id="20"] [hfcm id="24"]
Back and Forth Storytelling
Bullet Train adopts a storytelling device that isn't all too common for a film in the action genre. It honestly becomes hard to follow at first and is on the confusing side for the first few parts of the film. Once Bullet Train gains its actual footing however the film suddenly transforms into an exciting and thrilling film with a lot of substance. The movie contains a lot of characters which may be one of the main reasons for the confusing nature of it all but these characters have their own rich and interesting contexts and backstories which are very much crucial to the entire premise of the story. These individual parts contribute to the bigger whole and while the ride in itself is quite the slow burn it actually is worth it in the end. This artistic and creative direction keeps viewers on their toes as the film gradually develops the more you hang on to the somewhat outlandish story that Bullet Train gives us. It has some similarities to the Agatha Christie movies — Murder on the Orient Express and Death at the Nile — as the story begins to make sense all the more when everything finally comes together.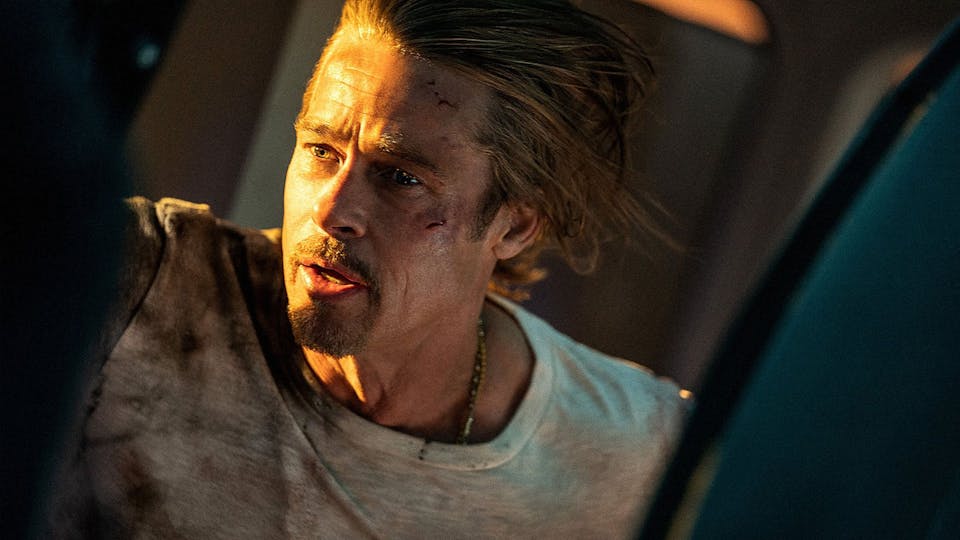 This manner of storytelling allows depth to occur and in doing so gives meaning to all the nonsensical and illogical action sequences.  We aren't just given high-stakes action that has no point or direction but Bullet Train actually creates a very interesting premise that centers on luck and fate. Ladybug firmly believes that he is the bringer of bad luck as his missions often go south for unexpected reasons which are beyond his control. This one aboard a Japanese bullet train seems to be no different. We as viewers however witness the full extent of Ladybug's "fate" and are brought to question the validity of such a concept. Is it really fate pulling all the strings? We find the answer in the story's climactic ending but it's very refreshing for an action movie such as this to explore such poetic but also at times over-the-top depictions of such a profound message.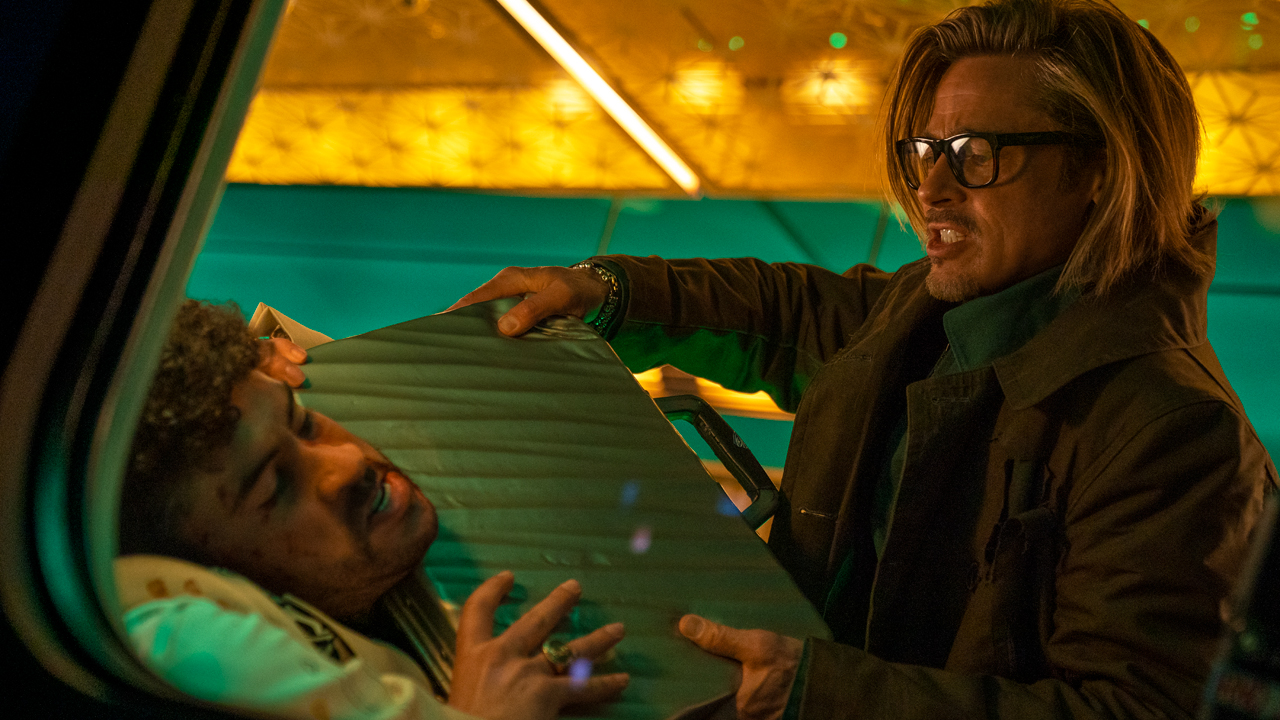 One of the biggest pitfalls of Bullet Train however is the very flow of the story which comes in due to the somewhat back and forth and confusing nature of its flow and pacing. There are moments that the movie tends to drag its feet heavily as it is filled with some dialogues and moments that could have honestly been sped up a bit. This however points us back to the creativity that the story implores and it basically boils down to the need to have our full attention throughout the entire film and waiting for it all to come crashing in the end. Trust us, the wait is actually pretty worth it and satisfying.
The Blend of Comedy and Action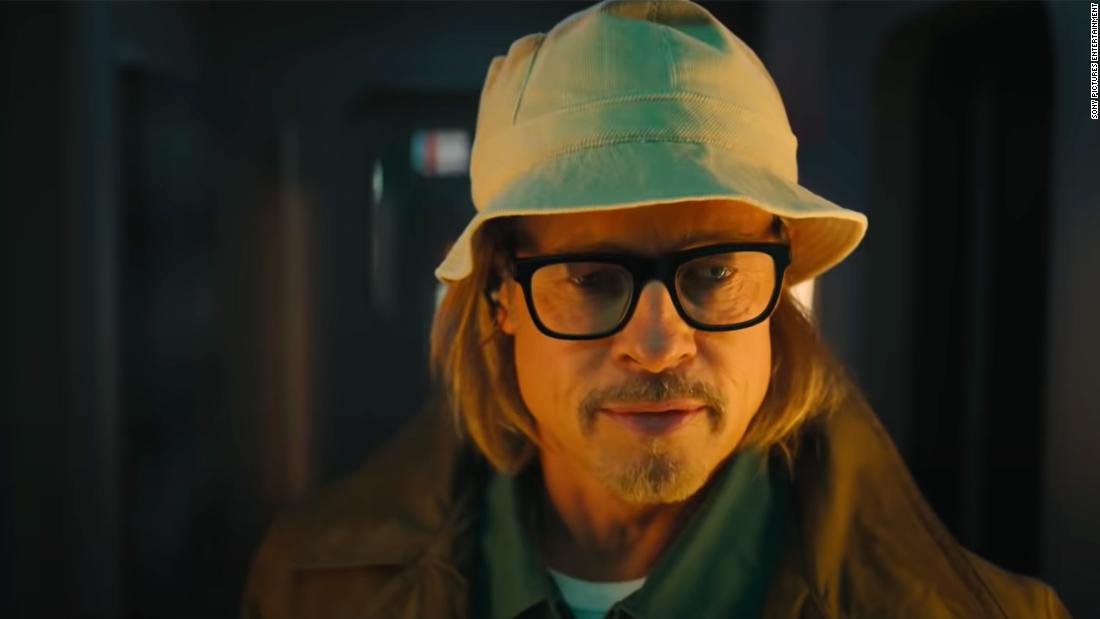 One of the interesting facets of Bullet Train is its ability to create a light atmosphere through the mostly well-thought and well-planned out comedic moments. This primarily falls into the hands of Brian Tyree Henry and Brad Pitt who are admittedly some of the notable stars of this film. Henry is just a revelation as an actor and his role in this particular film gives him more room to shine than his stint as an Eternal. The insertion of comedy is just subtle and effortless as he inserts funny but perfectly timed anecdotes on Thomas the Train Engine. This is matched brilliantly with Brad Pitt's ability to cut through all the heaviness and fast-paced actions with witty mantras that seem to be forced down our throats but in a very ironic and comedic manner. Pitt also has moments where his mannerisms ooze a different level of personality — one that we need more of from the actor to be quite honest as it was a throwback to his comedic nature in Mr. and Mrs. Smith. He is further able to make his mark on the action front by creating perfectly timed action and fight sequences which bring him a step closer to great action stars like Keanu Reeves and his portrayal of the now iconic character, John Wick.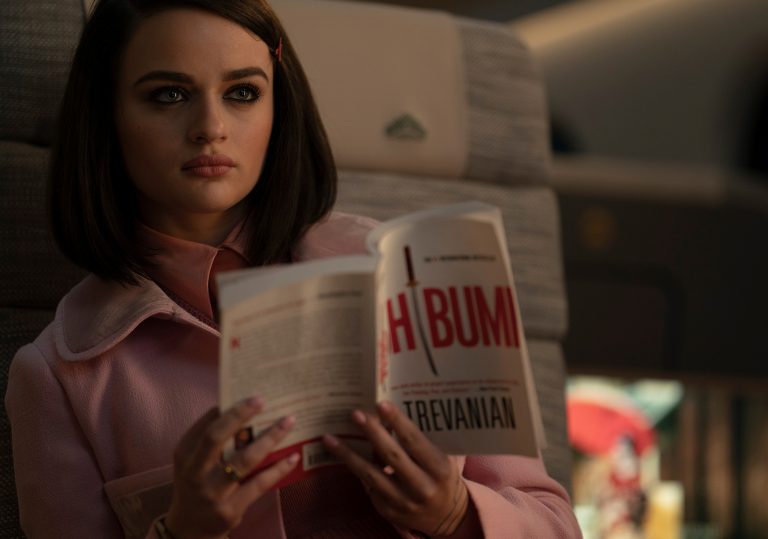 These are just some of the standouts on the acting front but this isn't to say that the rest of the cast didn't deliver. Hiroyuki Sanada, Joey King, and Aaron Taylor-Johnson weren't just fillers in this film but actually managed to hold their own as well as the ensemble cast managed to add their own flair and personality to the table. There were some moments however that didn't deliver on the comedy as the film intended — falling flat on the ground — which was honestly fine, to be honest. These were redeemed by the back and forth in comedic elements and action sequences which Bullet Train managed to find the perfect balance of as there was enough of each to counteract one another. It was a symphony really and a merging of the two that kept the film alive, fresh and entertaining despite having a couple of action movie tropes along the way. 
An Intertwining of Various Visual Influences
The visual aspect of Bullet Train wasn't an after-thought. There was actually an intertwining of various color gradings, visual themes, and designs that seemed to be the very definition of East meets West. The setting of Japan wasn't just a pure coincidence of a vehicle for the film to become a tad bit more interesting. The visual aspect actually tied in the modernity of Japan deep within its editing and color-grading while still providing the good ole American spirit. The cinematography and camera workings were centered on bringing in modern American grandeur with the special effects and smooth camera panning and movements while also having a bit of chaos thrown in from time to time. The Japanese influences however kicked in primarily through the color-grading as Bullet Train incorporated peaceful and zen-like chaos through the Neon-bright and vibrant colors that blended beautifully with darker undertones. 
Bullet Train also kept everything alive with beautifully ladened musical scorings and even other cultural appropriations and stylizations such as Latino influences which were appropriate to bring life to each character including Bad Bunny's The Wolf. There were a variety of visual and auditory elements to the film that made it alluring and immersive as the visual aspects made sure to overload the senses.
Bullet Train Review: Final Verdict
As seen in our Bullet Train review, the film manages to provide the excitement, grandeur, and spectacle expected from an action film while containing a substantial story at the center of it all. While there are some moments that dragged along and became a bit confusing at first, the film truly shifts its gears in the latter parts of the film as the story finally makes sense. The direction of the film is actually very interesting as we are dragged into the fun and excitement until the film's last moments. Bullet Train in other words despite some flaws is a refreshing and much-needed action flick offering.
Hype Meter: 7/10
For more reviews: