DC Fandome 2021 kicked off with a bang as Dwayne Johnson and some of his fellow cast members teased fans with the upcoming release of Black Adam which is currently under the post-production stages. Fans were treated to a first look into the film with Johnson revealing the first few minutes of the movie.
The scene introduces the titular character in an iconic manner as Black Adam showcases the extent of his powers — quickly disposing of a man in a matter of seconds and in the most brutal way possible if we may add. The dark tones and mysterious presence of Black Adam are matched perfectly with the on-point acting skills of Johnson who delivers an eerie and exciting performance. The snippet from the film lasted just a little over a minute but it was definitely enough to induce a jaw-dropping moment for fans of DC, the character, and of superheroes and villains in general.
Who is Black Adam?
Black Adam is one of the arch-nemesis of Shazam and The Shazam family and first appeared in the Fawcett Comics' The Marvel Family comic book back in 1945. Eventually, Black Adam became a recurring DC character under the Shazam! story arcs. In the comics, Black Adam or also known as Teth-Adam was born in 1279 BC and is the fictional son of the ancient Egyptian Pharaoh Ramesses II. He impresses one of the high priests, the powerful wizard Shazam with his good deeds and blesses him with the power to become the Mighty Adam by uttering the word Shazam.
[hfcm id="9"] [hfcm id="14"] [hfcm id="20"] [hfcm id="24"]
Mighty Adam is beloved by the people and is considered to be Egypt's champion for centuries to come. Corruption seeps into Adam however when Shazam's evil daughter, Blaze, bewitches him with an unquenchable thirst for power. The corrupted Adam goes on a tyrannical rule, even killing his father in the process to secure his power and rule over Egypt with Blaze by his side. Shazam is eventually forced to strip him of his powers and encases him in a mystical scarab necklace buried in the tomb of Rameses II.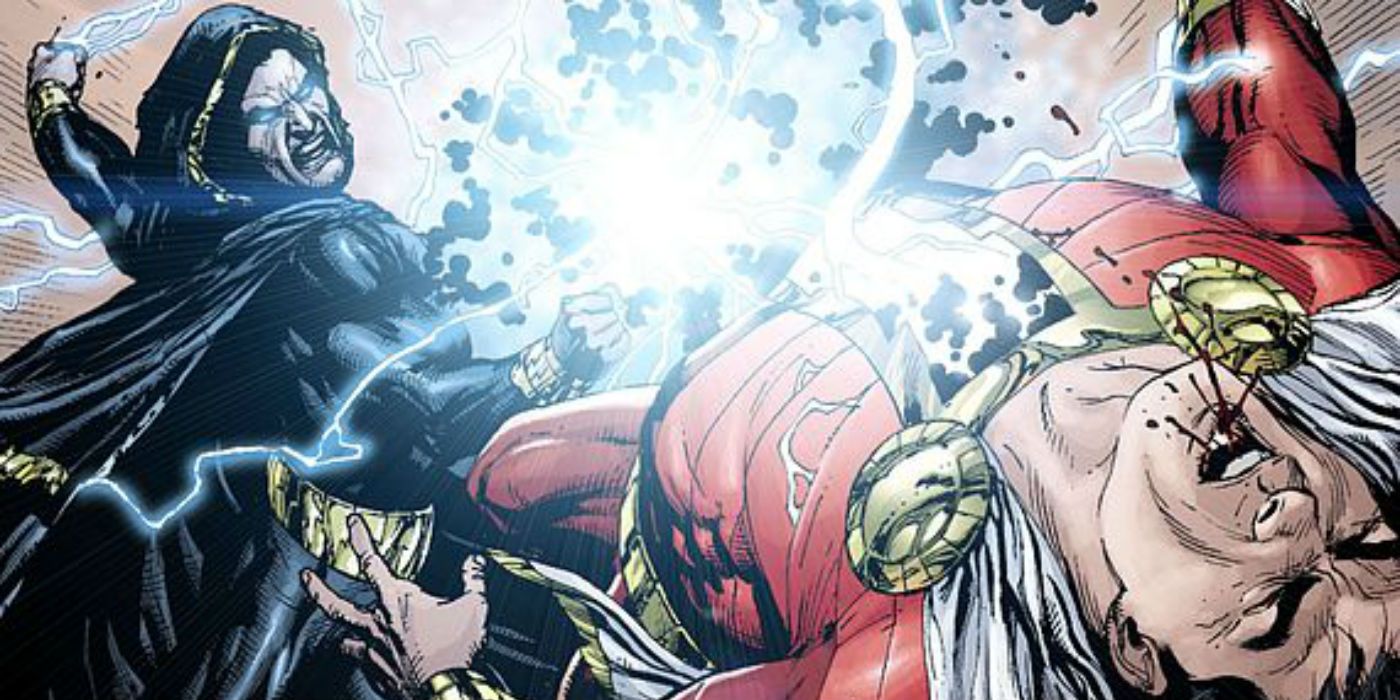 Thousands of years later, Adam, now known as Khem-Adam/Black Adam, reemerges just as Shazam appoints the new champion in the form of Billy Batson. Black Adam is now reincarnated through an archeologist named Theo Adam as he seeks to continue his quest for unlimited power to rule over the entire world. Despite being known for his illustrious role as a villain in the late 20th century, DC writers redefined Black Adam as a corrupted antihero attempting to clear his name and reputation. He was then featured in roles in comic books such as the Justice Society of America (JSA), Villains United, Infinite Crisis, and many more — elevating the character's prominence and stature in the DC universe.
Meet the Cast and Team Behind Black Adam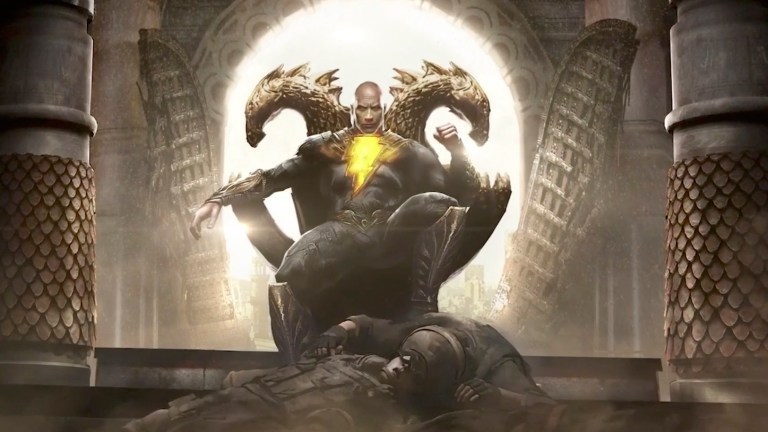 Dwayne Johnson was cast as Black Adam during the early stages of production for Shazam! back in 2014. The producers however decided that the character needed his own stand-alone film and by the looks of it, they made the right call. The film gets even more exciting as the story dives into other character origins with the film's addition of members from the Justice Society of America (JSA).
Joining Johnson is a phenomenal cast including Noah Centineo as Atom Smasher, Aldis Hodge as Hawkman, and Pierce Brosnan as Doctor Fate, just to name a few. The film will be directed by Jaume Collet-Serra who is known for his amazing works on horror and action films such as House of Wax, Shallows, Non-Stop, and The Commuter. The names attached in this movie, from the director, cast, and production team give an indication of the heart-racing action and spine-tingling visuals that we may receive from this blockbuster film.
In the DC Fandome, Johnson stated that Black Adam has been his passion project for several years now even further stating that he "was meant to portray this role". This bold statement gives us a slight assurance that this movie will be nothing short of epic as it is an outpouring of every once of passion and dedication from the star down to everyone who is a part of the film. Black Adam is slated for a July 2022 release and we are hyped for all origins of this very complex yet at the same time very interesting character.
For everything in pop culture continue to follow us here at This is Hype PH.