There's a reason once again for Filipino toy collectors and Jollibee fans to celebrate as the toy companies join forces once again for The Champ Funko Pop.
Fans of the popular Funko Pop line of vinyl collectibles went crazy when the brand first released its official Jollibee figurine back in 2018 as a part of the Ads Icon Funko Pop line. Jollibee made its way in the mix of notable icons and mascots in the fast food and cereal industry alongside characters such as Tony the Tiger, Big Boy from Bob's Big Boy, Toucan Sam, and the Pillsbury Doughboy, just to name a few.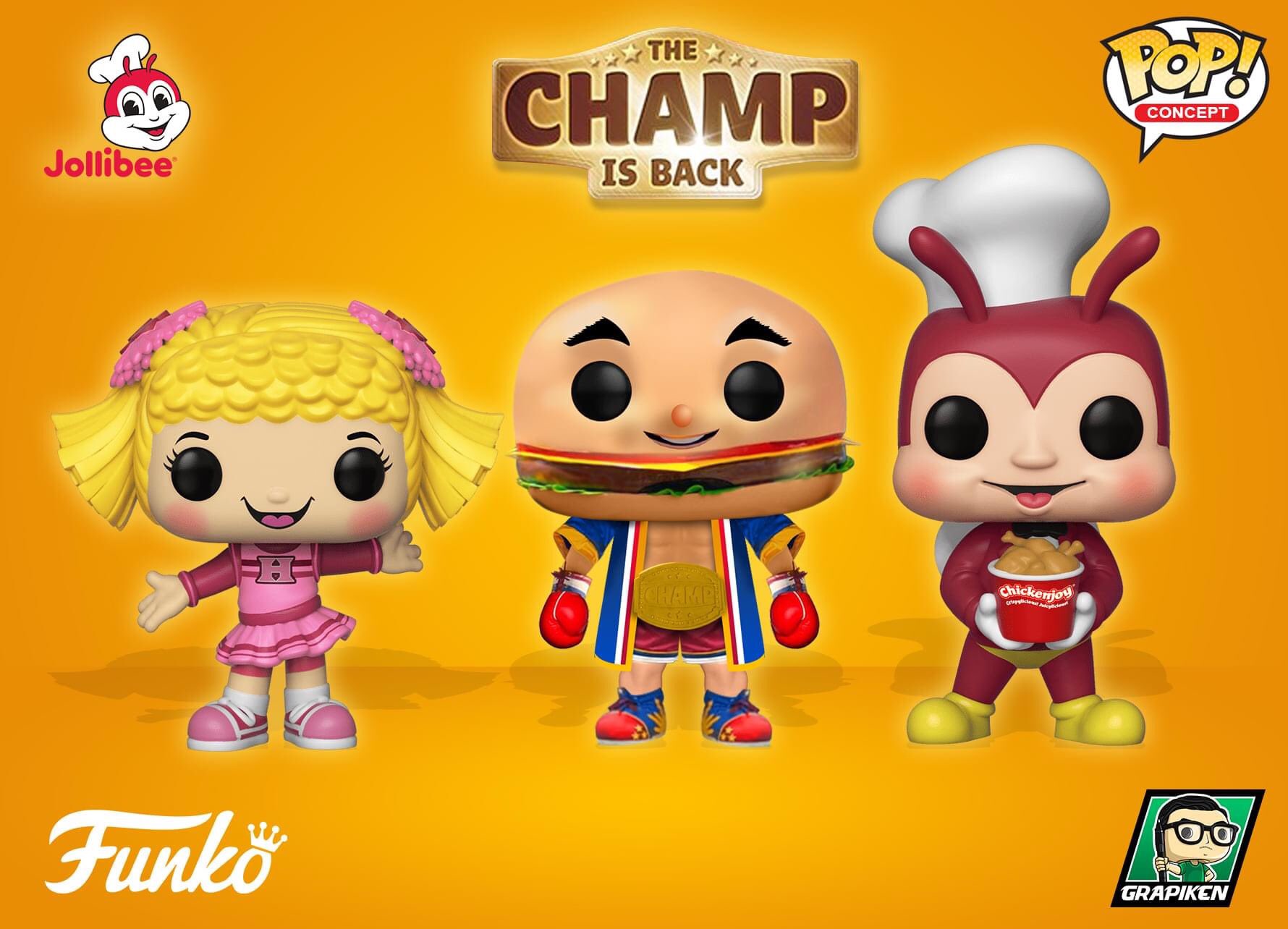 Since 2018, there has been a variety of Funko and Jollibee collaborated collectibles such as Jollibee in Barong, Jollibee on Delivery Bike, Jollibee and Hetty Dual pack, Jollibee Funko Soda, and a lot more. This year adding into the fray is another Funko variant from the brand's roster of lovable mascots — The Champ.
[hfcm id="9"] [hfcm id="14"] [hfcm id="20"] [hfcm id="24"]
The Champ Funko Pop is available in select stores exclusively via the Jollibee Delivery App until October 31, 2022.  Customers can get one for only P650 when they order any Champ or Champ Jr. menu item. Orders of the Champ burger also come with a special Champ Funko sleeve packaging during the promo period. 
How to get your hands on The Champ Funko?
Download the Jollibee App from the Google Store or Apple App Store.
Go to the Promos page on the Jollibee App.
Choose between the Champ w/ Funko or Champ Jr. w/ Funko coupons
Order and enjoy the Champ Funko Pop with your Jollibee favorites!
If you absolutely love Jollibee and Funko Pops, this is your chance to grab The Champ and add it to your collection. Hurry and don't miss your chance to get this latest must-have piece for your collection before it runs out as the pieces may be limited.
For more info and updates, follow Jollibee on Facebook and on Twitter and Instagram at @Jollibee. For the latest news on pop culture, follow us here at This Is Hype Ph.