Netflix has dished out several original Filipino films on the streaming platform and the latest offering comes in the form of Doll House which stars Baron Giesler. The film piqued our interest right off the bat when we first saw the trailer and the seemingly intriguing premise and casting choices which is why we decided to review Doll House here at This Is Hype Ph.
Doll House Review: Overview
Doll House stars Baron Giesler as Rustin together with Althea Ruedas who plays his daughter, Yumi, Phi Palmos, who you may recognize from the hit musical Ang Huling El Bimbo, and Izah Hankammer as Yumi's mother, Sheena, just to name a few. 
Doll House follows the story of Rustin who struggles in several aspects of his life — as a musician, as a son, as a husband, and more importantly as a father. Due to poor decisions, Rustin strayed away from the picture-perfect and ideal family life with his late ex-wife Sheena and his daughter Yumi. Rustin then dives into drugs and alcohol as a place of solace, further widening the gap between him and those around him. After the sudden death of his best friend and bandmate, Rustin decides to fly to Rotterdam, Netherlands in order to reconnect and build memories with his daughter. However, the traumas of the past make this task difficult for Rustin as he discovers that forgiveness and second chances do come true.
Doll House Review: Disclaimer
The film tackles content such as drug abuse and alcoholism which therefore makes the film not that suitable for all ages and we therefore highly advise that parental guidance and viewer discretion be taken.
Doll House Review: Spoiler Warnings
We want you to take the time to watch Doll House for yourselves and in order to avoid impeding the experience of seeing this film, we will keep this review free from spoilers. We will focus our discussion on the emotional impact, visual direction and acting performances of the main cast of Doll House.
[hfcm id="9"] [hfcm id="14"] [hfcm id="20"] [hfcm id="24"]
A Story on Redemption
Doll House takes us on an emotional rollercoaster ride. Ultimately, however, it's a story that revolves itself around family and redemption. The story hits hard this way which is admittedly a huge surprise on our part. These two themes intertwine with each other very seamlessly as we follow Rustin's journey of renewal and redemption. It's also interesting how the film uses literary devices and tools such as flashbacks and foreshadowing to bring forth the direction of the film which in turn creates not only an enhanced sense of drama and clarity but also a means to let the story simply unfold as it is.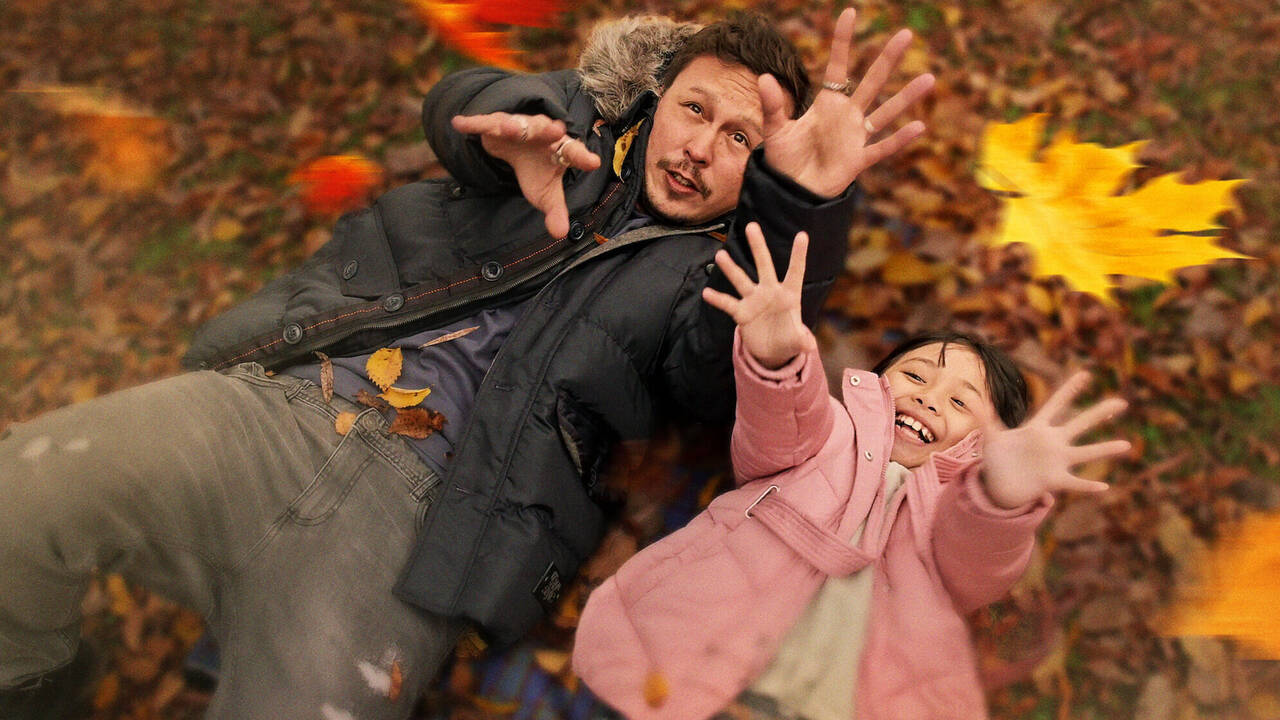 We get to journey with Rustin who is a character that's caught up with the effects of his decisions and past while having the desire to rectify those errors. It's a pretty simple and familiar premise but one that still manages to get the job done when it comes to emotional impact. We have to admit that we have become a Rustin in one way, shape, or form during our own lives. It may not be exactly how the film depicts it but there are moments and areas in our lives where we have been longing for our own retribution and redemption. For us to rise from the ashes and no longer be judged by our sins from our past. There is therefore a relatable quality to Doll House. We can't shake the fact as well that the film feels very real given the star, Giesler, but more on that later. Doll House, therefore, steps into the realm of being very authentic as a means to relay a message that is very personal not just for us as viewers but also for some of the cast members of the film.
As mentioned, there really isn't anything new or thought-provokingly different about Doll House. In its simplicity, however, the film manages to take full control of our attention and emotions by tossing them around wherever it pleases to do so. The central theme of family is the main culprit for this effect. The driving force for Rustin's rehabilitation is the family that he left behind years ago. Yes, there may be some self-pity there as well due to his failure as a musician but the main reason to make himself a better person is the guilt that has been building up inside him. This is initially the case but it later evolves from guilt to a forced sense of responsibility to true unconditional love. We see this further develop to its fullest in one of the most spectacular scenes where Rustin watches his daughter audition for a talent show we see and hear from the father's point of view as he is overcome with raw emotion and tears. The emotional quality of the film as a whole can be best described as raw, unfiltered, and unhinged but in all the right definitions of the word. It's a movie that isn't just relatable but is more lifelike and realistic. This is where Doll House excels the most in.
Rawness in Acting
The biggest surprise I believe for most viewers is Giesler as the main character, Rustin. All controversies aside (which admittedly are a lot in quantity and quality to discuss and swallow) Giesler is the very embodiment of what the film stands for — second chances. That's why I mentioned that there is almost a very personal nature to this film and it comes from the point-of-view of Giesler as the actor and the role that he plays in Doll House. This is literally a second chance for the actor but it's also an ability and chance to step into a role that seems to suit him the most. While watching, one may have the belief that this is simply an effortless job for the actor. This may not entirely be the case. To step into a role such as this is tasking emotionally and the need to switch almost between a darker side to Rustin and his parental role to Yumi is just amazing to witness as its a back-and-forth between almost two distinct personalities which both completely define who the character truly is. It's the struggle to surpass the demons that Rustin tries to desperately run from that is captivating to watch because Giesler manages to extract every emotion from the role causing us to gain so much empathy for the character in return. 
It's also a given fact that working with kids for films, in general, isn't an easy task but Doll House was able to draw out the most from Althea Ruedas. As a child star, she was able to exercise a surprising amount of subtlety and control that allowed her character to shine. There is almost a different sense of maturity that Ruedas showcases given the fact that she only interacts with a few key actors in this film. She manages to bounce off a significant amount of energy with and from Giesler which in turn creates fantastic chemistry between the two. We get to see the two throughout the entire film together but there are admittedly no signs of us, as viewers, getting tired of seeing the tandem work. We actually start craving for more because it's just so adorable and heart-warming to witness. 
Contrasting Visual Tone
Before I end this review and dive into our final verdict, I must briefly tackle the overall visual tone and appeal of Doll House. Doll House is an amalgamation of two distinct and different visual directions. Similarly to how the film tackles two sides to Rustin — his past and desire for a better tomorrow— the visual treatment acts on the same premise as well. There is a darker tone all throughout. This is seen all the more when it comes to the depiction of Rustin's addictions. Things shift however into a lighter atmosphere with lighter color grading and tones when we witness the light and joy that Rustin experiences with Yumi. This treatment isn't done in a way that makes it look confusing but rather there is a unified manner in which the contrasts occur that complement the over-arching story.
The film also manages to insert a creative vibe through the audition scene and overall aesthetic utilization of the Netherlands as an amazing backdrop and setting for the film. The cinematography is on-point as there is an immersive and captivating experience shown through the chosen locations and lingering shots from the camera work. The cinematic execution is pretty great to be honest — one of the best that I have seen from a Filipino film in quite some time. 
Dollhouse Review: Final Verdict
Pros:
Standout performance: Baron Giesler and Althea Ruedas
Setting, cinematography, and overall visual tone
The emotional impact of the story and acting
Cons:
Hype Meter: 9/10
As mentioned, Doll House isn't the first Netflix original Filipino film to come out from the streaming juggernaut. It is, however, surprisingly the best that we have seen as of writing. In its simplicity, it manages to carry so much weight and relatability as it tackles themes such as family, redemption, and second chances. Baron Giesler is just phenomenal in this role as he seems to just be a perfect choice as Rustin. Pair that with Althea Ruedas who plays his daughter and what we get is a lesson on chemistry and the utilization of spot-on child-acting.
Check out Doll House now on Netflix.
For more reviews: