Viva Film's latest film offering comes in the form of a romantic drama that tackles very mature and somewhat taboo themes and concepts, entitled Expensive Candy. The film stars Julia Barretto alongside Carlo Aquino and is directed by Jason Paul Laxamana (100 Tula Para Kay Stella, Between Maybes, Just a Stranger). The of premise Expensive Candy is just too intriguing to pass out on which is why we decided to check it out and review it here at This is Hype to see how such a film will stand especially given our views, beliefs, and prejudices as Filipinos.
Expensive Candy Review: Overview
Expensive Candy follows the story of Toto (Carlo Aquino), a teacher in a public school who is struggling to make ends meet while also having zero luck in the area of romance. One faithful night with only Php 500 in his pocket, he stumbles into a dark alley and has an encounter with a hooker named Candy (Julia Barretto). They spend the night together and instantly sparks fly between the two. Toto is determined to win Candy's and spend as much time with her even if it means exerting effort, time and money to the point of even buying her company. Both individuals, however, live two very different lives while having opposite outlooks and perspectives on their personal careers, lives, and future. Will love be enough to keep them together or are their differences just too strong of a force that will keep them apart forever?
Expensive Candy Review: Spoiler Warnings and Disclaimers
We would like to enable viewers to check out Expensive Candy for themselves and to enjoy the viewing experience, which is why we will keep this review free from spoilers. We will focus our review of Expensive Candy on the themes that the film tackles as well as the acting performances of the main cast — mainly that of Barretto and Aquino. 
We would like to emphasize that Expensive Candy features content that is strictly for mature audiences with an MTRCB rating of R13. The film contains scenes and dialogue that deal with heavy profanity. In regards to sex scenes, there's plenty of skin exposure and scenes of intimacy, but Expensive Candy isn't an all-out Vivamax-level graphic type of film as details are left ambiguous in terms of the depiction of Candy's salacious occupation.
Mind-Altering Juxtapositions
[hfcm id="9"] [hfcm id="14"] [hfcm id="20"] [hfcm id="24"]
Expensive Candy as a story provides an intellectual and moral battle and discussion within us as viewers. It is far from the typical, plain, and simple stories that we get from Filipino films nowadays. The very discussion and direction of dealing with prostitution and hookers, is in itself a very heavy concept, to begin with, and it is very evident as the movie progresses. There is a looming weightiness to the treatment of the film that does not aim at belittling or making light of the central topic at hand nor does it present us with a clear, black-and-white interpretation of the matter. It leaves everything in the laps of the audience to ponder on even as the credit's role. The film however manages to create a sense of digestible and palatable fun in order to lift up the gloomy and somewhat heavy themes that the film covers. This has to be applauded as there is a precise balance that Expensive Candy manages to achieve that enables the film to be profound, loud, and intellectually triggering while being entertaining at the very same time.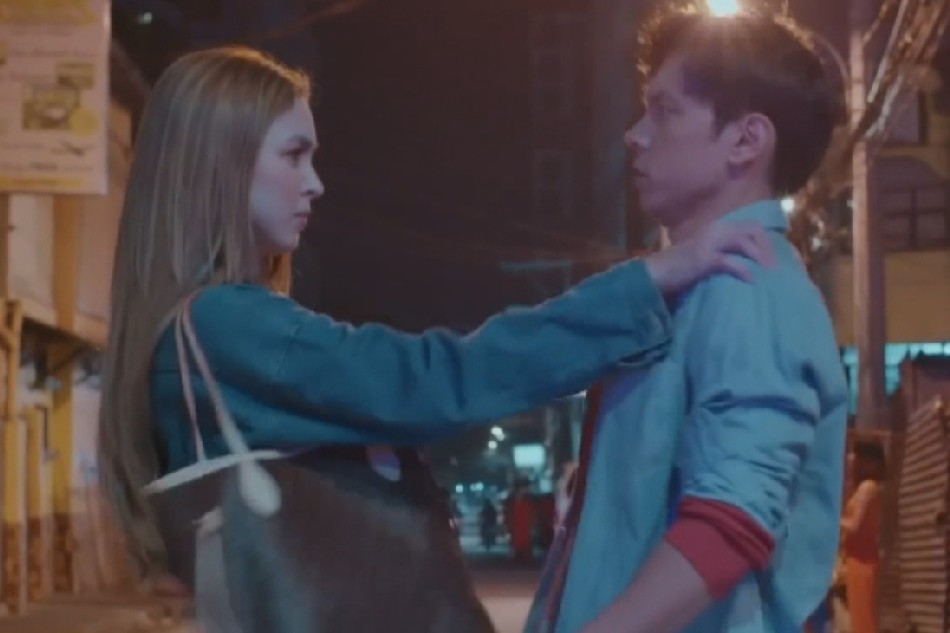 The film is able to ride on juxtapositions and contrasts so beautifully. There is just the right balance of everything which is evident from the story itself down to the execution and production of the movie. There is a right balance of darkness and light from the visuals down to the very plot itself. We get juxtapositions in the characters of Candy and Toto which goes deeper than what we already see. Toto and Candy aren't just different and complementary because of their status in life but also with how they perceive success and even morality. This is a film that touches the nerves of our own ideals and perception of the taboo, the norm, and of what is good and evil in our own eyes.
The film does have some moments however where contrast turns into inconsistency. Firstly, there are some minor plot holes and inconsistencies which occur midway. There is, however, a predominantly consistent tone for the first half of the film which shifts abruptly then back, and then shifts again. This is seen in the visuals, flow, and direction of the story. The heaviness and weightiness transform into a sudden romance story midway. This is seen through a montage of clips that romantically tie Candy and Toto together. This inconsistency is further proven by the sudden change in visuals and color which was predominantly dark and gloomy to a more light and carefree tone of vibrancy for the said scenes. The tonality shifts once again to a looming heaviness then back to a corny and somewhat forced scene between Toto and his mother before going back to the gloom and dark tones once again. It's a back-and-forth. Almost like a tennis match which does show the confusing nature of trying to juggle the said contrasts that it aims to deliver.
The Complexities of Humanity and Morality
The way Expensive Candy deals head-on with how prostitution is seen is a direct stab at how we also view injustices and circumstances. Candy here is the very driving force of the excellent mode of storytelling as there is more to the film than what it sets out to deliver. Candy presents to us as viewers a thinking and moving human being whose choices greatly affect the flow of the story. This changes the way we hopefully look at the core topic at hand. The taboo and shunned outlook on prostitution is broken in this film as it isn't just an after-effect of circumstances and bad decisions. Candy here is a woman making a conscious decision of where she believes she excels at the most. This very premise and narrative may be hard to swallow but it also presents a different light on the matter. It may be a great time to ponder the reality that this is how it is. That it's not just a fictional story but a truth that we need to accept. What if there are people like Candy who feel that this is where they truly excel? Is it still right to judge, label, and exert an effort for attitude correction?
The other side of the argument shows Candy as a woman making excuses. Deep down, she still sees herself as a victim of circumstance. Therefore justification for her actions by saying "Dito ako magaling" is just an excuse to relieve her from the truth that she doesn't really want to face. This is where Expensive Candy succeeds the most. We get a film that is polarizing not for the sake of controversy but for creating a well of emotions and thought for us to uncover and ponder on. This is why I stand with referring to this film as an intellectually provoking piece that combines aspects to entertain us but more importantly for internal and external discourse to occur. There isn't any right or wrong way to look at it, to be honest, but Expensive Candy leaves the heavy lifting on the viewers to assess what truly goes on in this film.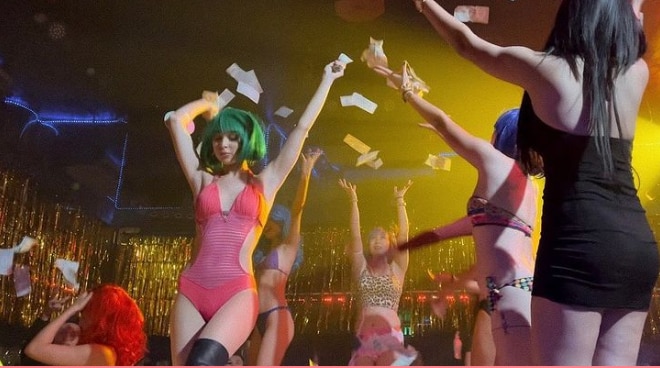 We also get an interesting character in Toto, to be honest. Toto is shown as a character with a lot of depth. First, we see innocence. A man who is unaware of the harsh realities of love and life. He is stuck in his little bubble as a teacher. Interestingly enough, he is an educator of history but as he also declares seems to be stuck in the past rather than the harsh realities of the present and what the future may hold. This is where he and Candy and very much alike, their distaste and ignorance in looking beyond the past and present. Toto is, by all means, a virgin not just in the sexual meaning of the word but figuratively in the way he sees the truth. He is still in a way like history is stuck in an old way of perceiving concepts and truths which are all altered when he meets Candy. He changes however and in a manner that isn't all too quickly. He transforms into a man willing to pour out himself for love and a woman regardless of what she does. This however is shattered towards the end when we see a man who has been playing a substitutional savior all along. Toto is a great representation of a misguided means of people trying to fix other people's problems when the need for help isn't at all asked. It's a desperation to help which in a way becomes self-seeking. After all, Toto does want Candy all to himself which begs us to question the difference between him and Candy's other clients. Is love enough of an excuse for it all?
Expensive Candy as seen through the characters themselves creates a very symbolically-rich atmosphere that allows the film to become very message heavy. It does have a tendency to be preachy at times but not for a certain or specific idea. It again opens the interpretation and judgment for us as viewers. 
Growth in Acting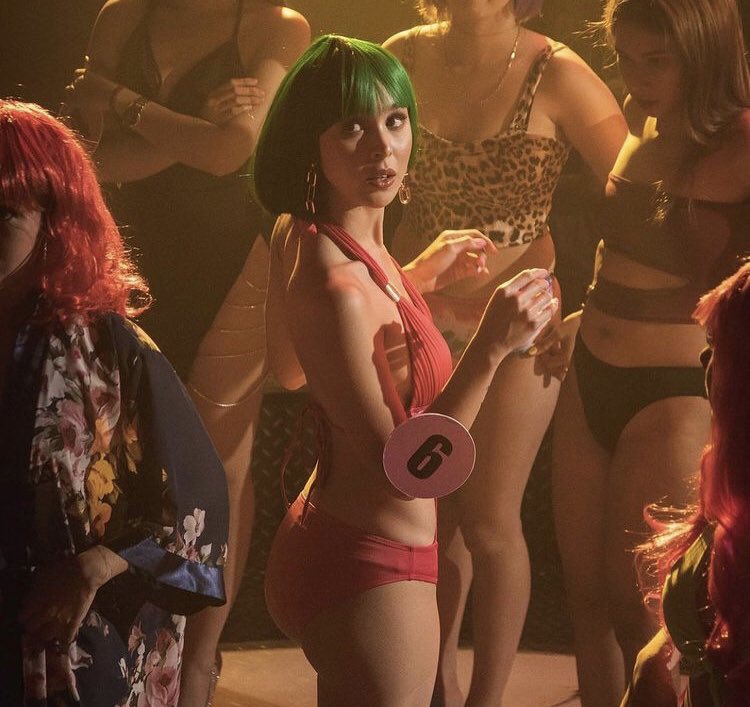 The characters as the main focal points and driving forces for the plot to move along wouldn't have been successful if it were not for the performances of Aquino and Barretto. Let me start it off with Julia Barretto's performance. Hand down one of her best to date. It's a very huge leap from what she has done in the past but one that allows tremendous growth to be seen. There is a greater level of maturity that the role takes out on her which he is able to tackle head-on with grace and poise. Are there moments that it doesn't become believable? Yes. But those moments are incomparable to the scenes that do which are a lot, to be honest. Barretto embraces the role and is able to showcase a different side to her skill that doesn't rely on cheesy romantic banter but one that subtly showcases true human struggles.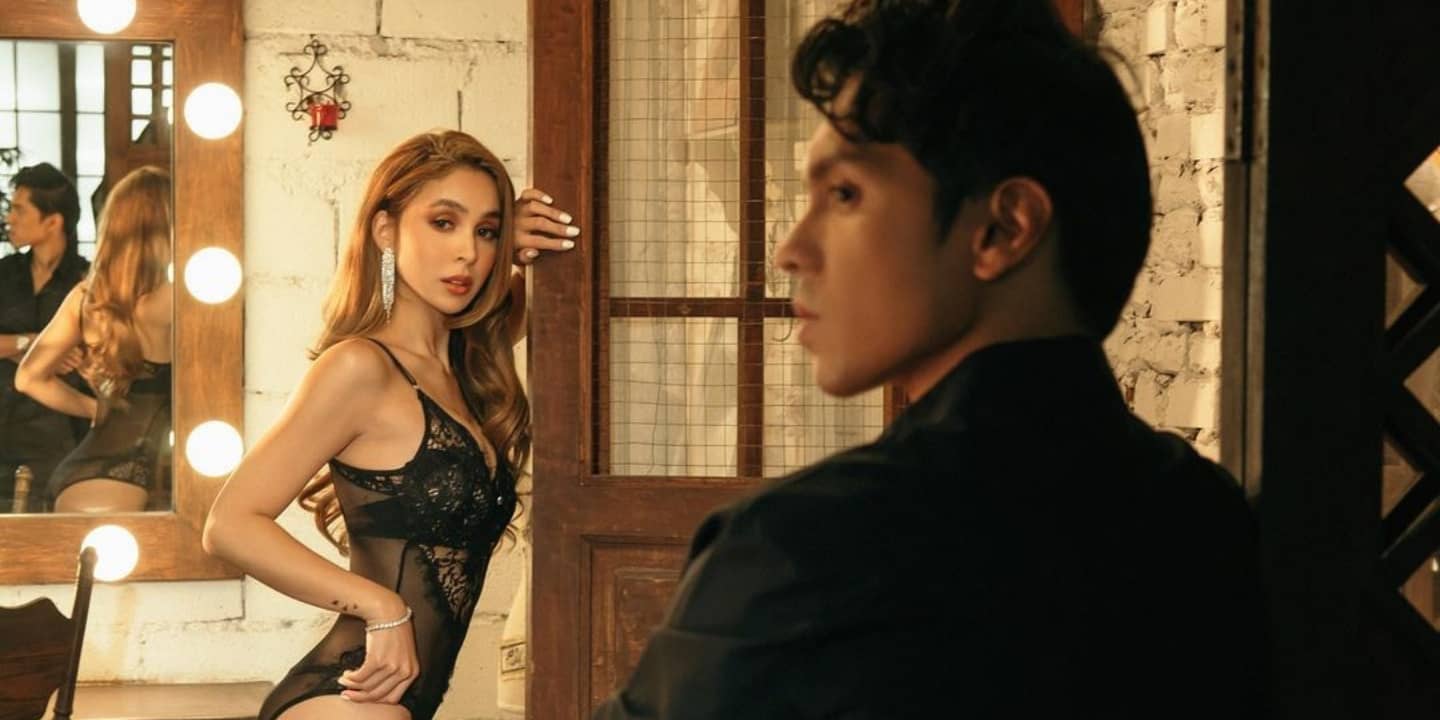 There isn't anything new from Aquino for this film that we haven't seen before. I say this will all positive raves for his acting ability. It is already given how great he is and he brings it to the table once again with a subtle yet visibly worn down type of performance. Toto as mentioned goes through a lot and Aquino manages to squeeze out every inch of emotion and pain from the character. There are moments where his character provides cringe-worthy decisions but that deals more with the design of the role as a misguided character who is already blind to his wrongdoings in order to gain a woman as his own possession — even if it out of love. 
Expensive Candy Review: Final Verdict
Expensive Candy as seen in our review goes beyond being a romance drama sexy film. It has a lot of symbolic meaning and depth which I myself wasn't prepared for. There is an emotional weightiness to it that transcends and morphs into a moral and intellectual internal dilemma or debate within us. The great acting performances of Barretto and Aquino drive it along further with their chemistry, subtle nuisances, and bold acting choices. It's a refreshing Filipino film to be quite honest — one that despite its somewhat scandalous direction provides a different perspective as well on such matters.
We recommend that you check Expensive Candy out now while it is still in cinemas all over the Philippines.
Hype Meter: 8/10
For more local movie reviews: