The Marvel Cinematic Universe Phase 4 is off on a great start with three TV shows so far (WandaVision, Falcon and the Winter Soldier, and Loki) on Disney+ and a full-feature length film with Black Widow. With more shows and films set to be released this year alone, Marvel Studios is making sure to bring us along on an extraordinary ride with our favorite Marvel characters. Loki has just capped its 6 episode run with the season finale released this July 14 in the United States via Disney +. Despite restrictions for us here in the Philippines, thanks to our trusty VPN we were able to catch all 6 episodes of Loki, along with its amazing season finale.
But before we dive even further into the actual review of the series there are some concepts and elements that must be discussed to help viewers grasp the entirety of the show:
A Brief Guide to Loki
Loki Synopsis
Loki season one starts off from the time heist back in Avengers: Endgame where a slight mishap occurs causing the villainous Loki to escape with the Tesseract/Space Stone. This alternate version of Loki is brought to the mysterious Time Variance Authority (TVA), a bureaucratic organization that exists outside of time and space. The TVA is in charge of monitoring and maintaining the grand, sacred timeline. Loki is first taken as a prisoner for being a variant (more on this later) but is later given a choice — face being erased from existence as his punishment or help fix the timeline and stop a greater threat. Loki ends up becoming a detective and an antihero in a story of self-discovery with the hopes of finally finding his "glorious purpose".
The Time Variance Authority (TVA)
[hfcm id="9"] [hfcm id="14"] [hfcm id="20"] [hfcm id="24"]
Think of the TVA as a superior version of an intelligence group in the United States such as the FBI or CIA. Their task is simply to restore time to "the sacred timeline", a pre-set historical timeline that they adhere to. If any disturbance occurs in the timeline that goes against what's meant to happen naturally, the TVA intervenes and applies corrective measures to nudge the timeline back to what it's meant to be. The measures that the TVA takes however as somewhat questionable at times. From completely erasing particulars events to pulling out individuals or beings from their timeline in order to be tried in a makeshift courtroom in the TVA itself, the actions by this organization are what drives the series forward into becoming a more suspense thriller type of film as viewers constantly question the true nature, intent, and purpose of the organization.
Variants
As mentioned, some individuals are purposely taken out of their individual timelines by the TVA. They are referred to as variants whose actions deviate from the intended timeline and therefore create branches of alternate versions of reality. Loki (or the variant of Loki that escapes with one of the Infinity Stones) for example is a variant, since he wasn't supposed to escape from the Avengers originally. But because of the actions of the Avengers in Endgame, he did, so he has, in essence, deviated from the sacred timeline and as such, is taken by the TVA to stand trial for his crimes against the Sacred Timeline. Throughout the series, the concept of variants is further explained and multiple variations of characters specifically that of Loki are introduced.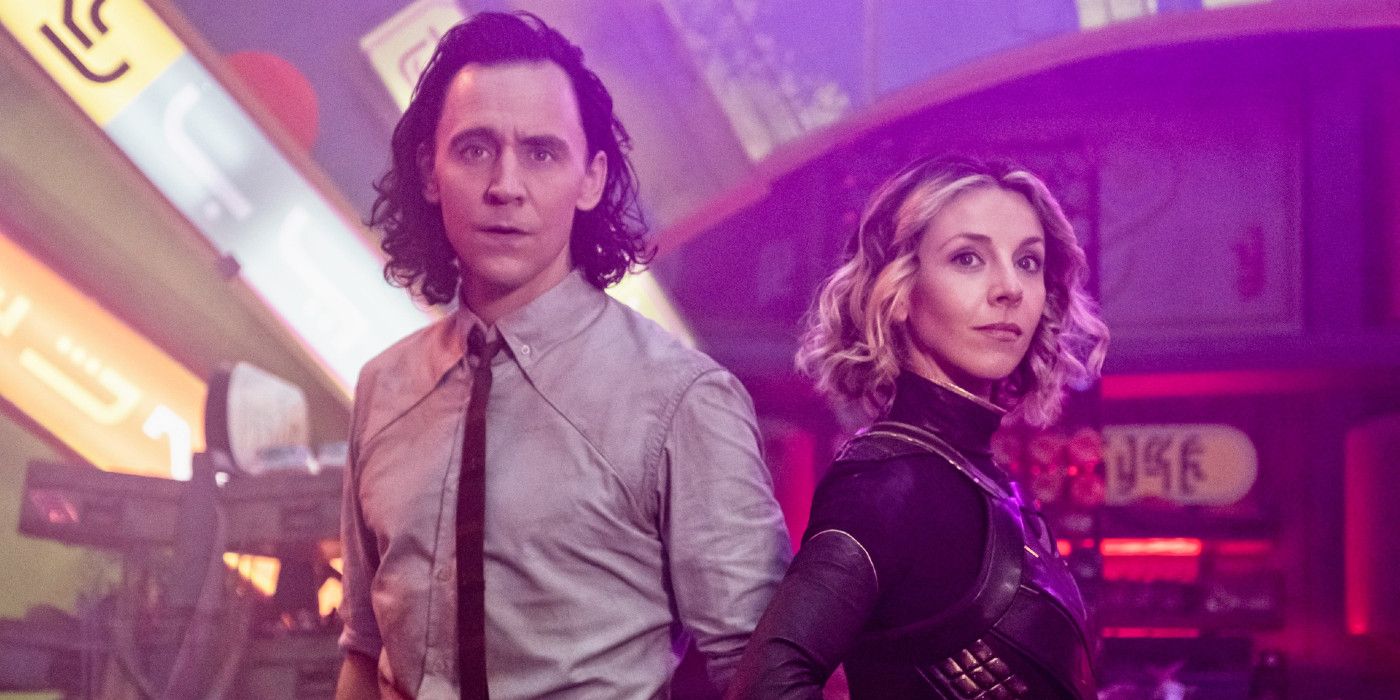 The MCU seems hell-bent on diving deeper into the concept of the multiverse, teasing its existence over their different superhero films and shows. Loki is at the forefront of this concept and serves almost as an introductory lesson to alternate universes and realities which other shows and films in the MCU are bound to explore even further.
'Loki' Review
Let us now dive into the actual review. For the most part, this review is rid of any major spoilers however some of the details discussed may tend to be a little spoiler-y.
Impeccable Cast and Acting
It is undeniable that Marvel Studios has a keen eye for talent and for casting amazing actors and actresses in the MCU. Included in the list of amazing talents is of course Tom Hiddleston who plays the titular character. We've seen what he can do with Loki before and each time Hiddleston continues to show his range and what he can do with the god of mischief. When we take the journey of the character Loki as a whole from the early stages in the MCU down to this more close-up exposition on the character, we are able to see a fantastic character development at hand.
While Hiddleston takes center stage the supporting cast members do not fade in the background and are all able to deliver amazing performances as well. A couple of the stand-out actors and actresses are Owen Wilson who is able to compliment Hiddleston in thrall the scenes that they are in together as the empathetic yet hard-boiled detective similar to Jack Cates in the 1982 film 48 hrs. Another notable performer is Sophia Di Marco who despite being an unfamiliar actress for most viewers has definitely made her mark in the acting scene through Loki as she plays variant by the name of Sylvie.
An Emotional and Gripping Story
Loki stands out as a unique series from what the MCU has delivered as of writing. The story first foremost deals a lot with time making it complex — begging us to watch each episode with our undivided attention. The show is able to insert elements that the MCU is known for such as light and subtle humor, amazing fight sequences, and stunning visuals. The story however takes center stage as it is one of the more gripping and emotionally jarred shows from Marvel to date. The in-depth exploration into a villain who is stripped off of his purpose and is now aimlessly wandering in search of it is a great foundation for a timeless and relevant story. What the series is able to achieve is beyond the level of mere entertainment. There is a philosophical nature to the show that serves as an introspective look into morality and the blurred lines between good and evil. The story deals a lot with existentialist questions and views which serves as the backdrop for an awesome Marvel superhero flick.
There is also a great team of scriptwriters behind the show which evident by the rich dialogue and perfectly timed moments. Amidst all the action are the more emotionally wrecking conversations between characters which take on a slower pace but are more engaging and crucial to the series than the fast-paced action sequences. The ability to do this shows how much effort and creativity was done in making Loki in order for every scene, even the long conversations and monologues to be entertaining and engaging.
A Visual Masterpiece in the Small Screen
The Disney + shows as of late including The Mandalorian and WandaVision have stepped out of the proverbial box of what TV shows are meant to look like. Loki's world-building takes it a step further by showcasing amazing CGI effects and grand set pieces. These visuals complement the story and push it further along into a spectacle of an event that pushes viewers to be enticed to watch each episode as they arrive on the streaming platform.
Setting the Bar High for the MCU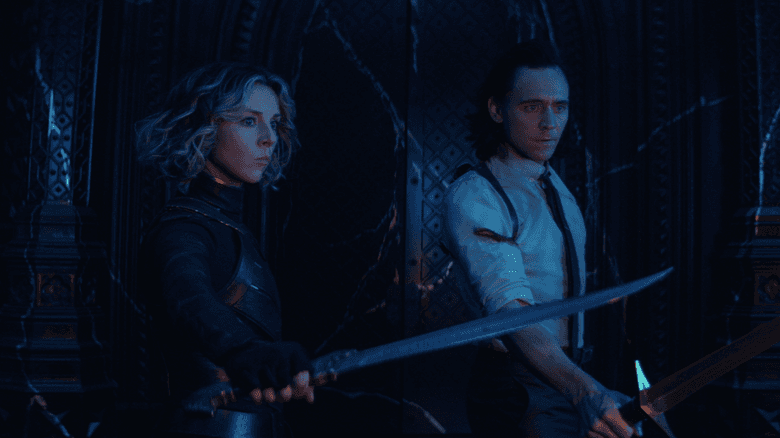 Loki is set to open the doors for more opportunities both in terms of story and in the style of filmmaking for the MCU. This show is definitive proof that the executives and producers over at Marvel Studio know how to innovate and create shows that are ways new and fresh. Loki showed no signs of fitting in a formulaic Marvel show and had its own unique identity. The finale surely has fans going nuts and clamoring for more of Loki (which we will get with a confirmed second season) as soon as possible. As much as we would like to spoil it as well, with respect to those who haven't seen it yet we will opt to keep quiet. What we can say though is that episode in itself has officially opened the wide range of possible storylines that Marvel can now focus on and tease us with.
'Loki Season 1' and Finale Review verdict
Loki and its finale is a must-see series! Using your trusty VPN, stream the entire series on Disney+ because you wouldn't want to be left out on the amazing ride that the show takes us on. We're still in that weird state of euphoria and sadness hours after watching the Loki finale. We are however excited for more in the MCU especially for the second season of Loki despite having an unconfirmed date of release.
List of MCU films and shows for 2021 to look out for:
The Black Widow – available now
Shang-Chi and the Legend of the Ten Rings –  September 3
Eternals – November 5
Spiderman: No Way Home – December 17
WandaVision – available now
Falcon and the Winter Soldier – available now
Loki – available now
Marvel's What If…? –  August 11
Ms. Marvel – late 2021
Hawkeye – late 2021
For more on reads on the MCU: