After taking some time from creating horrifying horror movies, the horror film veteran, James Wan finally makes his return to the genre as a director with the film, Malignant. Malignant takes the director back to his horror genre roots after creating action films such as Furious 7 and Aquaman. Wan is the creator of the Conjuring Universe as well as the co-creator of The Saw and Insidious franchises. What makes Malignant interesting however is the entirely different story that separates it from the existing worlds and stories that Wan has created.
The director has had some sure-fire hits in providing horrific, gory, and blood-filled scenes that are all paired with a sturdy narrative backbone. However, admittedly enough, there have been some films from Wan's extensive filmography that failed to deliver either due to the lack of spine-tingling scares or some that suffered from a lack of a substantial story to push the film along.
We were curious about the sheer unique quality of Malignant from its seemingly distant nature from any franchise that James Wan has created, down to the very aesthetic old-school-styled poster and trailers. We simply had to check it out for ourselves in order to determine how Malignant stands compared to Wan's other terrifying projects.
Malignant Review: A Brief Overview
The film kicks off with a horrific slaughtering of a couple of scientists and doctors back in 1993 in the mysterious Simion Research Hospital from the hands of an ominous man named Gabriel. This prologue sets the stage for the supernatural and malevolent character of our antagonist who seeks out a vengeful ploy throughout the movie.
[hfcm id="9"] [hfcm id="14"] [hfcm id="20"] [hfcm id="24"]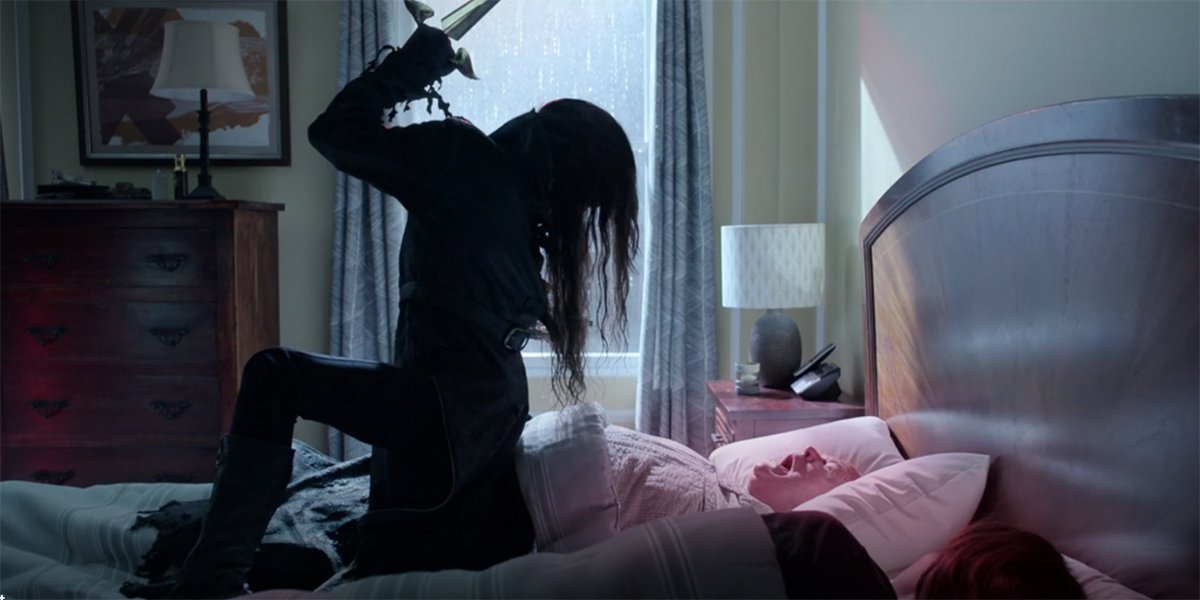 As quickly as these moments occur the story immediately shifts, twenty-seven years later, where we witness a violent altercation between expectant mother, Madison, and her abusive husband, Derek, wherein the latter smashes his wife's head against their bedroom wall. What then follows are horrific murders which include that of Derek and the surviving doctors from Simion Hospital by a strange-looking assailant — the man from the first scene, Gabriel. Madison also finds herself in unexplainable supernatural occurrences as she receives visions of the murders as they are happening. Madison must then unravel the unusual events that she finds herself entangled in and in doing so, slowly discovers that there is a deeper connection between her and Gabriel — more than she could have possibly fathomed.
Malignant Review: Spoiler Warnings
This review will focus primarily on the overall experience of Malignant as a horror movie as well as the overall depth (or lack thereof) of its plot. We will also zero in on the juxtaposition and visible contrasts between Madison and Gabriel and if the characters from Malignant were able to strengthen and deepen the actual flow of the story.
For the most part, this review will be rid of spoilers but it is important to note that as we discuss the effectiveness of Malignant's plot, some broad strokes may tend to be a bit spoiler-y. Therefore proceed with caution.
Not Your Typical Horror Film
The prologue of this film as mentioned sets the stage for the rest of the story moving forward but it later becomes evident that everything is not as it seems. Initially, it would be safe to assume that Malignant would ride on Wan's supernatural horror direction with a malevolent spiritual presence looming over our main characters. This is not the case with this movie as the twists, turns and surprises point to a very cleverly written story (more on this later). In all honesty, Malignant doesn't really dive deep into horror film elements that we are accustomed to such as those that we see in other James Wan horror films. Instead, it captures elements of a thriller and mystery movie that serves almost like a very dark and twisted version of Sherlock Holmes.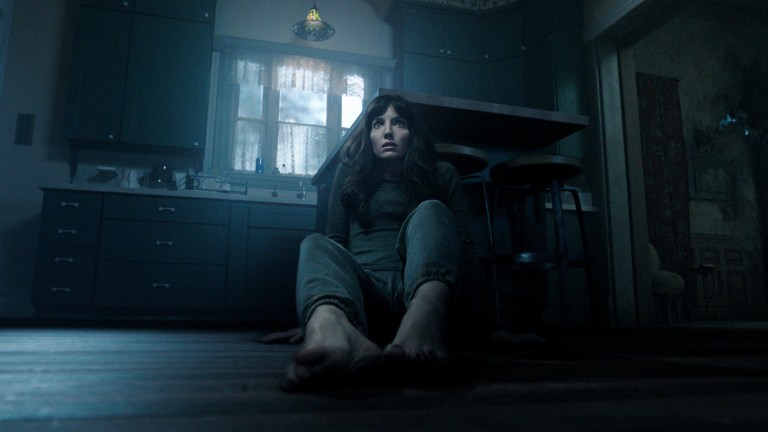 That being said, for a horror movie, Malignant somewhat misses the mark. It's not scary at all. There won't be any sleepless nights with this one, so those looking for a decent scare may only get a couple of jolts along the way, but that's it. This is not to say however that Malignant is a bad film. It's still thrilling, exciting, and just fun to watch. Categorizing it under the horror film genre though makes it a tad underwhelming.
A Polarizing Two Act Story
Malignant clearly has its highs and lows as a film. As mentioned it lacks elements to even label it as a full-on horror movie, it's more of an amalgamation of a variety of genres that also includes great action and fight sequences that Wan has gotten really great at providing. The way that the story unfolds also feels like two completely different acts in a play with the first half being spectacular and the second half, especially the ending performing becoming a bit less than we hoped for.
The exposition and setup of what we presumed to be the horror elements of the film were done brilliantly. The portrayal of Madison's prophetic visions of the gruesome murders not only transported the character in the film but as well as us, the viewers. The idea in itself to witness these murders and the inability to move and intervene was a very well-thought-out element of the movie that was done to a T. Malignant has an abundance of plot twists that keep the film engaging and exciting. These occur towards the middle of the film when Madison and her sister discover the truth regarding Gabriel. The twist in itself comes as a shock and reinvent the entire meaning of the first act and despite being a bit predictable, the execution is nothing short of amazing.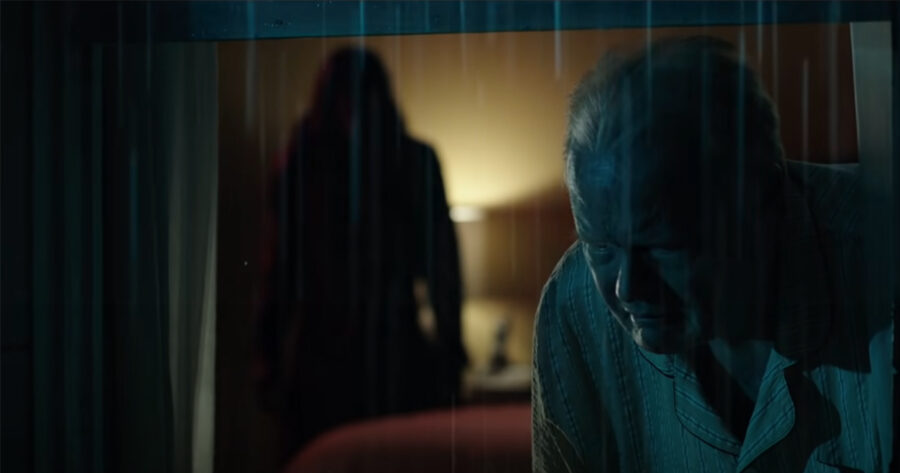 The second act of the film wherein the big plot twist comes in does have its pitfalls as well. For the majority of the film, Gabriel has been portrayed as a very creepy and ominous figure with precise bodily movements that are now fully explained through the huge surprise towards the end. It does however tend to lean on absurdity at some parts such as the intense chase scene through the unground tunnels of Seattle which added a bit too many parkour moves for our liking. The biggest downfall however was the ending where the film also showcased an abrupt change in characterization. The development of Madison felt abrupt as if there was a sudden need to do so due to lack of time.
Complementary Protagonist-Antagonist Relationship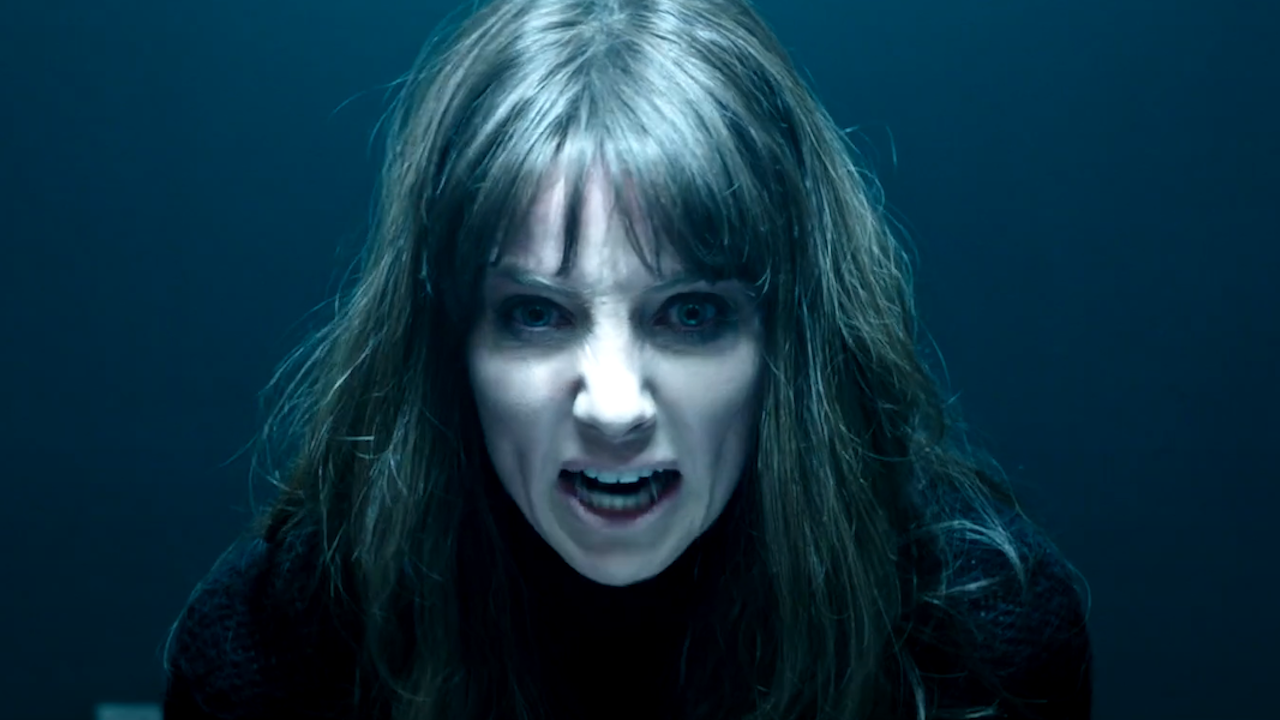 In order to understand the deeply complex nature of the characters especially with that of Madison and Gabriel, we simply recommend that you watch the film as it will involve spoilers. We can say however that the two characters have been developed to truly complement and contrast with one another in a very unique manner. This was purposely done to highlight the meat of the story's plot twist. We have a very reserved and fearful Madison who has not found her voice to stand up to those who abuse her — which included her husband who was shown briefly at the start of the film. In a similar way, Gabriel is somewhat reserved as well but the focal point with this character was his huge and weird body movements that contorted in uncomfortable ways. This oppressive person portrayed an overall uncomfortable hold and control over Madison which she will continue to discover is bigger than what she could've ever imagined.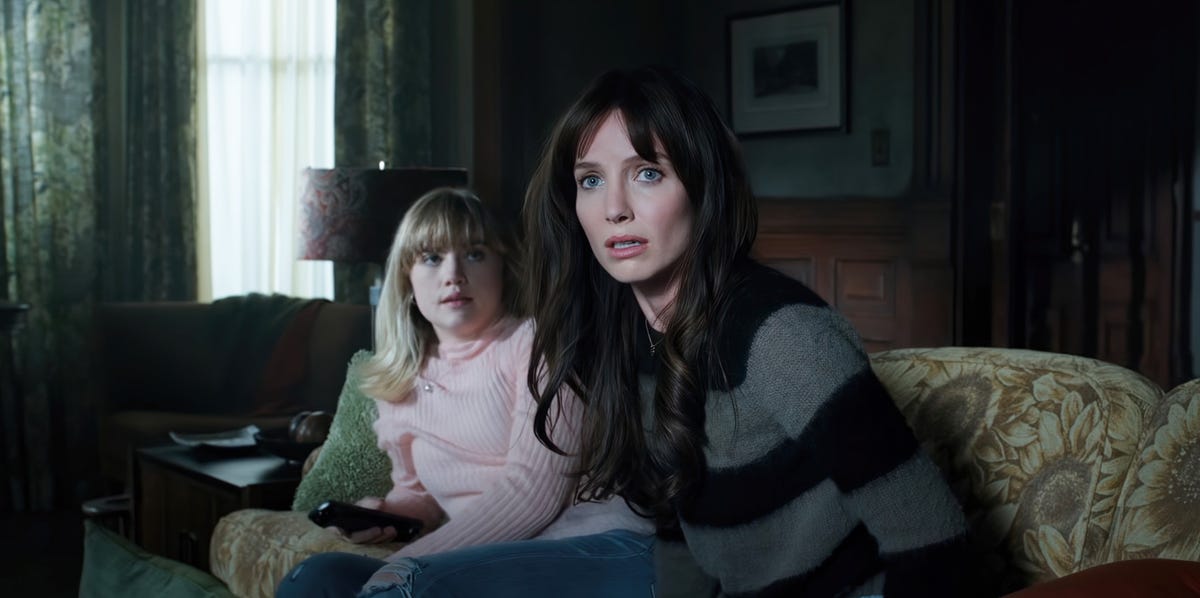 The portrayal of these characters was done pretty well throughout the entire film with a few inconsistencies and some abrupt character developments here and there. The performance was just enough for us to keep our attention glued to the events as they unfolded but in all honesty, failed to really bring about empathy or a solid attraction to the characters. There were some forced and bland characters that just fell short. An example is of such a character is Sydney, Madison's sister who was placed in the film to actually go through with the investigation into Madison's past while awkwardly flirting with the police as well. These characters had so much potential to truly drive the film forward because their roles actually proved to be more crucial at times but the overall acting and development were far from perfect.
A Symbolically Rich and Visually Pleasing Film
Despite all of these small pitfalls in the film, Wan was able to truly create a powerful statement of a film. From the symbolically rich title alone, the meaning of it all truly unfolded in the latter part of the film which shows the creative prowess of the director. There is just an amazing manner with which the director was able to show a powerful message against oppression and abuse through the very creative literary device and in a horror film no less. The themes of finding courage and one's identity despite abuse and the harsh conditions of the world are truly worth the price of admission.
This goes to show that despite the difficult nature of balancing a meaningful story with horrific elements it still can be done nonetheless. While the horror elements did take the backseat on this one compared to Wan's previous films, the horrifying sound mixing paired with the spot-on camera angles, closeups and fast-paced movements added a horrific tone to the film as you are watching it. There was a particular scene that showcased this which stood out in my opinion and this was when Madison was running through her home as she was being followed by the camera through an aerial shot capturing the various rooms and layouts of the house itself. The effects for the vision sequences were also done spectacularly well as the special effects provided a hauntingly beautiful and eerie depiction of a twisted dream-like sequence.
Malignant Review Verdict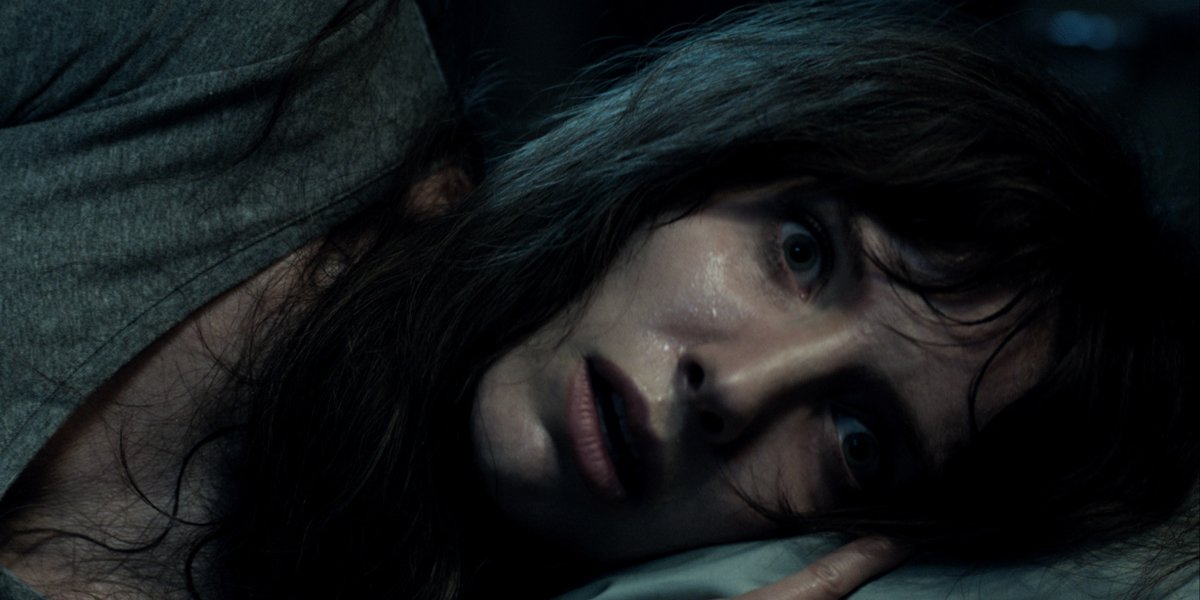 James Wan delivered on his promise that Malignant was set to be one of his more different takes on horror films. It is truly a unique experience and despite having some inconsistencies along the way, the film stands out for its rich story and plot twists. As mentioned it may not be the scariest film in the long list of horror films that are currently available but it is however a very prolific and poetic one. It's a bold statement in fact to create a very rich and deeply symbolical movie that leaves viewers thinking more about the figurative meaning behind it all rather than the creepy nature of it as a horror film. We recommend that you check it out due to the exciting experience that it provides.
We are excited for this new direction that James Wan has given us through Malignant as he fully exercised his growth as a director to deliver a spectacular story in the horror film genre. So head on to the cinema now and check out Malignant, this new masterpiece from the brilliant mind of director James Wan.
Here are other movie reviews that you can check out: