Netflix has literally raised the dying back to life once again in turn becoming the proverbial life raft for another hit show that was on the precipice of being canceled. If you recall, the streaming juggernaut was responsible for the resurrection of the Spanish series that became a hit on the said platform — Money Heist. Money Heist was supposed to be canceled after one season but due to its insane popularity grew into three more seasons or parts. A similar occurrence happened with the NBC show, Manifest which was supposed to end abruptly during the third season until Netflix swooped in due to the popularity on the streaming platform — renewing the show for one last season which will also be split into two parts. This is our review of Manifest S4 Part 1.
Manifest Season 3 Recap
Manifest Season 3 as mentioned was supposed to be the last as it was set to be canceled due to poor performance on NBC. The same could not be said regarding its performance on Netflix as the viewership for the show was off the charts worldwide, and therefore a clamor for a continuation grew. The third season, if it would have ended that way, had a huge cliffhanger. There wouldn't be any closure at all. Manifest as a whole revolves around the passengers of Montego Air flight 828 from Jamaica to New York City. In the first season, the plane experienced sudden turbulence mid-flight as it passed through a terrible storm but shortly afterward the flight resumed its normal course, landing in New York safe and sound. The mystery and premise of the story begin here as the passengers unknowingly have been missing for five and a half years, which, to each and everyone aboard the flight seemed like just a few hours.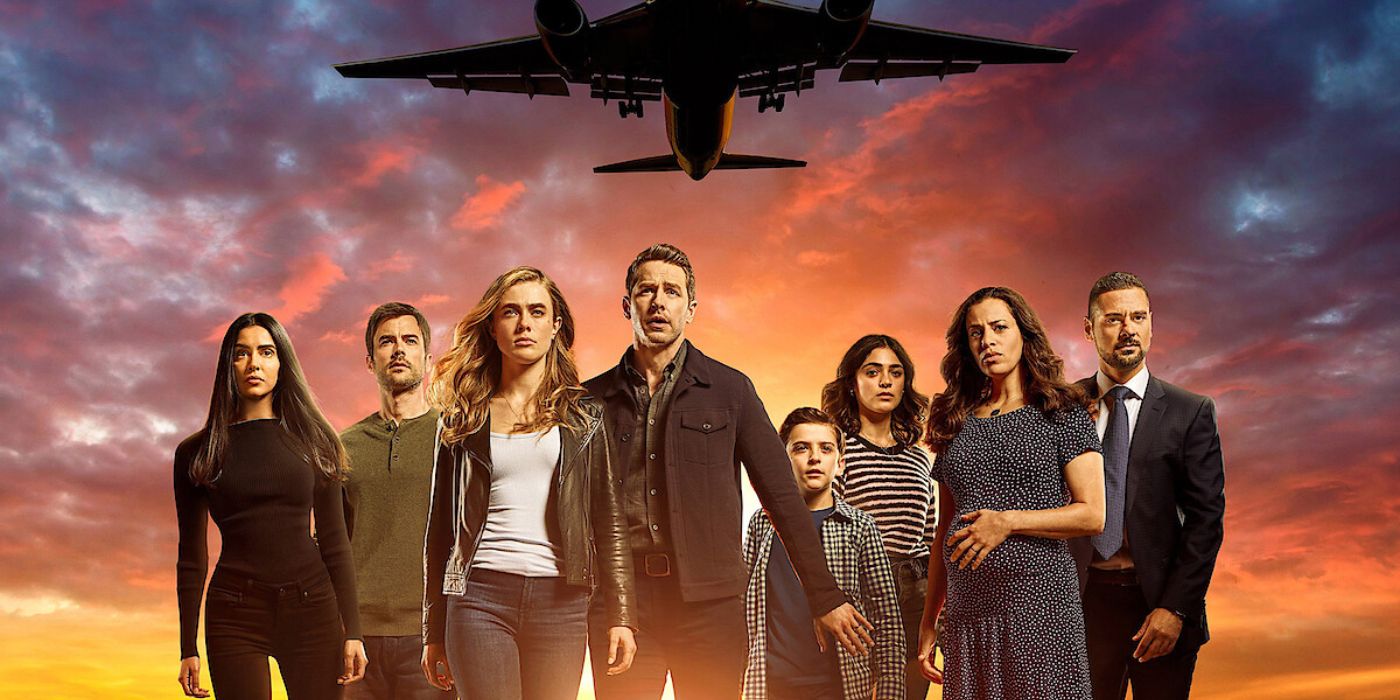 The drama that ensues includes the passengers adapting to the changes in the years that have passed them such as the loss of loved ones, changes in relationships, and above all mysterious visions which are referred to as callings in the show. These callings allow the passengers to get a sense of danger or foresight of events to come. A cop by the name of Mikaela Stone along with her brother, Ben, his wife, Grace, children, Cal and Olive, ex-fiancee, Jared a doctor named Saanci and a CIA director named Robert Vance are a few of the central characters that play a crucial role in investigating the events that surround the mysterious flight 828. As the show progresses themes of religion, politics, science, and cults emerge which make the quest and search for the truth all the more difficult.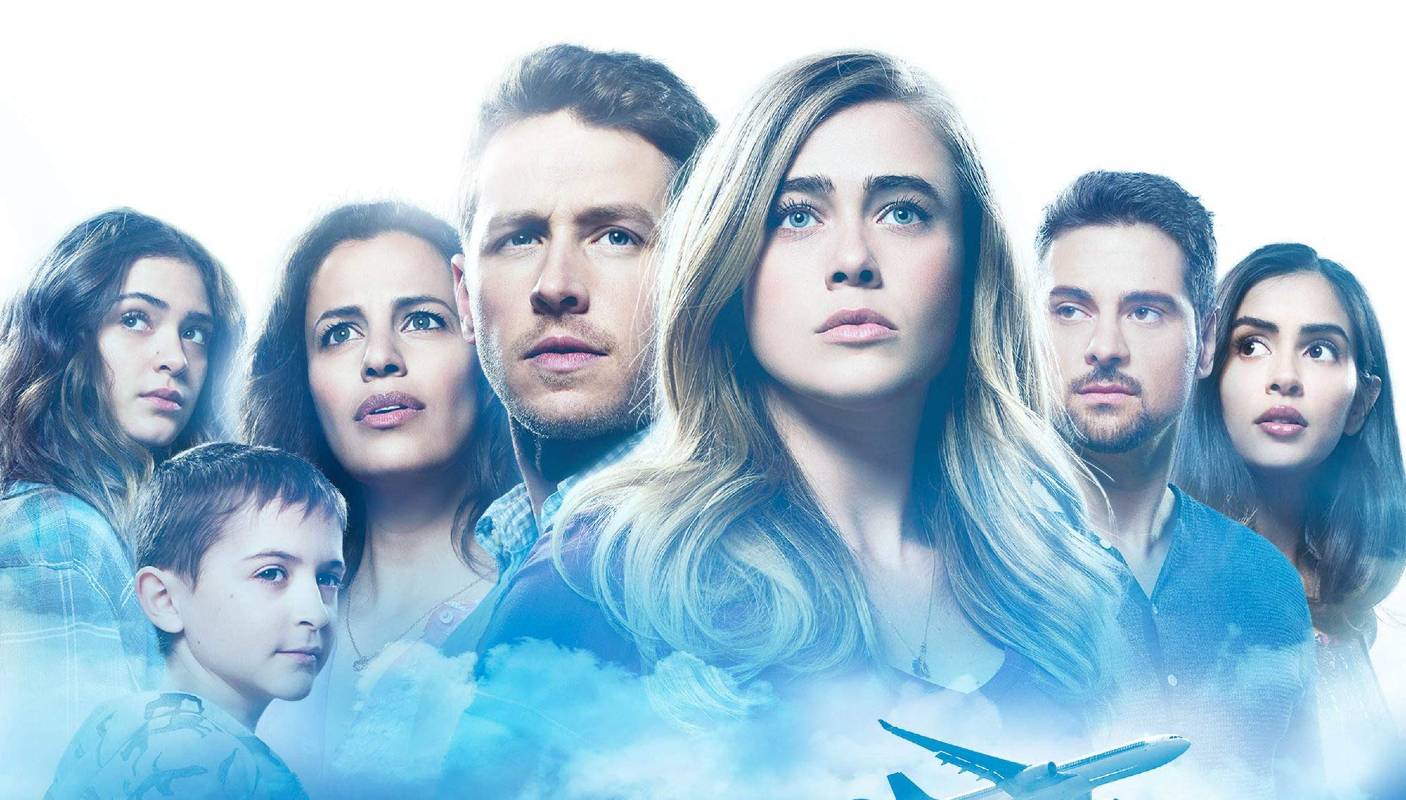 [hfcm id="9"] [hfcm id="14"] [hfcm id="20"] [hfcm id="24"]
The third season left us with Stones, Saanvi, and Vance planning to steal the missing tailfin of the plane on which a government agency, the NSA, had been conducting experiments on. Eventually the lead scientist, Dr. Gupta allows them to take the tailfin. Simultaneously, cultist passengers Eagan and Adrian incite a group of passengers, including Angelina, claiming that the Stones are working with the NSA. This results in Eagan and another passenger holding Vance's son hostage and eventually being saved by the Stones as Eagan is arrested. As Ben rescues Saanvifrom the ocean after she released the tailfin, Angelina sneaks into the Stone house, stabs Grace with a knife, and leaves with Eden, Ben and Grace's newly born daughter whom Angelina believes to be her very own guardian angel. A missing Cal then emerges as an adult to console his mother as she dies in his arms. The third season ends with Dr. Gupta witnessing pilot Bill Daly appearing in the reconstructed plane before both he and the plane disappear.
Manifest S4 Part 1 Review: Synopsis
Manifest S4 Part 1 continues directly from where the previous season left us with Cal now an adult, forced to live in hiding in fear of being caught as a lab rat by scientists and the government, Ben is grieving terribly the loss of Grace while desperately searching for Eden who is now with Angelina who she believes to be her mother. Mikaela is still actively following her callings while Vance and Saanvi are still running experiments while looking for answers before their time runs out due to the death date. 
Manifest S4 Part 1 Review: Overview
Below are some of the film's creators, executive producers, and notable cast members:
Created by
Jeff Rake 
Executive Producers
Robert Zemeckis
Jack Rapke
Jacqueline Levine
Jeff Rake
Cast
Melissa Roxburgh as Michaela "Mick" Stone
Josh Dallas as Ben Stone
J. R. Ramirez as Jared Vasquez
Luna Blaise as Olive Stone
Ty Doran as Cal Stone
Parveen Kaur as Saanvi Bahl
Matt Long as Zeke Landon
Holly Taylor as Angelina Meyer
Daryl Edwards as Robert Vance
Manifest S4 Part 1 Review: Spoiler Warnings
We will keep this review of Manifest S4 Part 1 free from spoilers so as to not interfere with your viewing experience. We will instead focus our discussion on the continuity, overall premise, and acting of the main cast. 
Turbulent Direction
Manifest S4 Part 1 as you will see in this review has some issues in terms of its overall direction. Let's first talk about continuity. One of my big concerns with TV shows is the need to revert back to previous seasons to be able to clearly follow the action and storylines that occur. Yes, there usually are recaps before each episode but I don't usually find these to be all that helpful. Manifest Season 4 exhibits exceptional continuity but it does get difficult to recall some events that have occurred in previous seasons. I don't necessarily or usually recommend backtracking or rewatching every single past episode but you may need to do so since a lot of recurring characters that have served as guests in past seasons do pop up. That being said, Manifest still manages to keep it all unified from the first season down to this current one with limited plot holes and inconsistencies. 
Now, let's talk about the pacing and flow of the story. Manifest Season 4 seems to be a bit all over the place at times. This has been consistent however with past seasons as each episode usually follows a specific calling or task that our main characters must solve. This is something that most TV shows in the US have in common. While there is a bigger overarching story at play, each individual episode usually contains its own premise as well which is often resolved within the timeframe allotted for that given story.  The Stones, Saanvi, and Vance have their own individual missions however this time around. It, therefore, becomes a bit too crowded at times, especially during the first half of the season. There seems to be a disjointed nature to the storytelling this time around as each character faces their own individual story and hurdles. Ben is grieving uncontrollably while Zeke finds himself entangled with his emotions and empathic powers. You have Mick and her rogue crime-solving escapades, Olive joins forces with Cal to solve the mysteries of the death date while Cal also faces medical problems as well and Saanvi and Vance are doing their own thing as well at a secret lab. There are just too many things that occur all at once. We even have problems with the cult of Isaiah and the psychotic and misguided mischief of Angelina. There are so many sub-plots that it becomes hard to follow at times.
Towards the latter episodes, however, Manifest Season 4 finally gets its solidified footing. Everything comes together nicely as it all starts to make sense. It is however expected given that this is just part 1 of this particular season that things will get cliff-hanger-y. The excitement and thrill of it all do prove to be worth it after all and the last moments of Manifest Season 4 Part 1 are at their highest especially when it comes to the emotional factor that the show provides. So despite a somewhat sluggish first part for season 4, it does have its own set of merits, especially towards the end — we just hope that it wasn't too late. 
Cast, Prepare for Landing
As TV shows progress it gives opportunities for cast members to grow and develop their characterization and portrayals. This is somewhat the case for the majority of the Manifest cast. Admittedly having a huge cast like this will have its ups and downs with some naturally fading into the background. For the most part, however, the Manifest ensemble cast proves outstanding chemistry and this season is once again a showcase of talent. The clear standouts however are Josh Dallas as Ben Stone who has a great handling of grief and touches on mental health issues that come along with loss with so much depth, subtlety, and restraint while still giving his full 100% at every turn. Ty Doran as Cal Stone and Matt Long as Zeke Landon also showcases a great tandem of an uncle and nephew who despite having very different problems and issues continuously collide with each other in riveting performances, especially towards the end and finale of the season's first part. Luna Blaise as Olive Stone also steps up to the plate with a deeper and better grasp of her role as the eldest sister to Cal and as she must pick up the pieces after Grace's death. Melissa Roxburgh who plays Michaela "Mick" Stone at times fades into the background but gains her footing, especially in the finale which is just a great performance of emotional depth.
As mentioned there are so many things that occur in Manifest Season 4 for the most part which also causes the show to provide some performances that aren't as memorable as we have seen in the past such as Parveen Kaur as Saanvi Bahl and Daryl Edwards as Robert Vance. The main antagonist however in Holly Taylor as Angelina Meyer is just a phenomenal choice and while Eagan does have his moments of villainy as well, Angelina is just a ball of pure psychotic energy. Taylor does a phenomenal job of delivering on the misguided villain character whose ideals are clearly blinded to the point that she seems to justify her immoral actions as a means to propagate the common good. Later on, it all turns into a need for self-preservation. This is where it becomes all the more crucial for the next part of Season 4 as we'll see more of how all of these unfold and explode for the epic conclusion.
Manifest S4 Part 1 Review: Final Verdict
Pros:
Continuity from the first season
The acting performances from the majority of the ensemble cast
The story is overall engaging to watch
Cons:
Sluggish pacing

 

Too many sub-plots
Some of the cast members fade into the background.
Hype Meter: 6/10
The penultimate installment of The Manifest TV show isn't as well put together as its previous seasons. It sometimes transforms into a confusing and overcrowded mess with too many sub-plots occurring all at once. It seems like it's trying to catch up with itself and the need to finish the story within one last season. The show however boasts great continuity and an overall engaging story. Again it may not be as great as previous seasons but it's still a pretty decent watch and one that surely will push us to check out what occurs in the last part of this last season. Only time will tell how the epic conclusion of this particular show will fair in terms of the grander scheme of things.
Check out Manifest S4 Part 1 now on Netflix.
For more TV Show Reviews: