Marvel Studios has been busy as of late as they introduce fans to a new phase in the Marvel Cinematic Universe (MCU). This new task for the juggernaut studio requires a lot of world-building and new character introductions. The most recent story which is set to drop on Disney+ this March 30 is that of Marc Spector aka Moon Knight. But unless you follow Marvel comics religiously, you probably have very little idea as to who Moon Knight is, and that is why we have done most of the legwork for you by providing a short guide to the characters and world of this mysterious character.
Moon Knight debuted in Werewolf by Night #32 back in 1975 and was written by Doug Moench with art by Don Perlin and Al Milgrom. Since then the character has received around 11 volumes with hundreds of issues. This points to the sheer size of potential storylines and adaptations that are within the fingertips of Marvel execs. There is an interesting nature to this character despite being a little less familiar than those that have gone before him. This guide provides us with a quick look as to what we can expect from this upcoming series.
Moon Knight Guide: Disney+ Series
Let's begin with what we know so far about the show itself. The show is written, created, and produced by Jeremy Slater who is known as the writer for The Umbrella Academy and his work on another Marvel film, the 2015 version of The Fantastic Four. The latter had an underwhelming run in the box office while being panned by both critics and fans — with some evening deeming it as one of the worst films ever made. Slater has however shown that he is a writer who has a lot of promise and experience in creating dark and exciting stories despite the lackluster performance of the aforementioned film. With his success on The Umbrella Academy, there is still a lot of hope for the success of Slater in this new venture in the MCU with Moon Knight.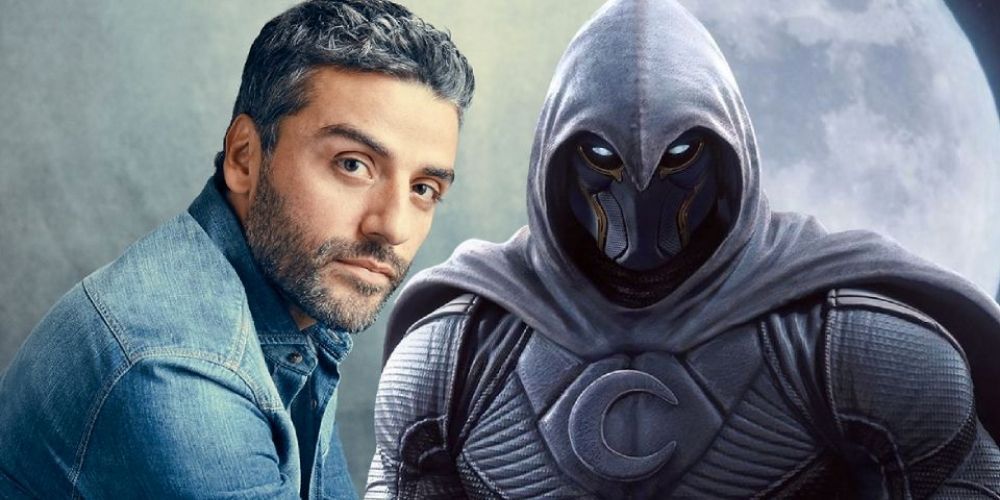 [hfcm id="9"] [hfcm id="14"] [hfcm id="20"] [hfcm id="24"]
There is still a lot of promise that the show provides which may intrigue and get fans excited for its release — one being Oscar Isaac who portrays the titular character. With his recent rise to fame and incredible performances such as that in Dune as Duke Leto Atreides and Poe Dameron in Star Wars, Isaac is set to hopefully deliver another stand-out performance. The said actor has been on a roll in showcasing his star power and acting chops in every performance that he takes on.
What makes the release of Moon Knight so interesting however is the mystery and unfamiliar territories that it treads. Unlike characters like Ant-Man, Iron Man, and even the Black Panther, there isn't a huge following or fame that is associated with Moon Knight. It will take die-hard comic book fans to truly understand or know the background and stories that Moon Knight truly goes through. The mysterious side, which we hope to shed some light on in this article, adds an interesting appeal and curiosity for MCU fans in general. The show in turn also paints an unclear picture as to the timeline and continuity with the rest of the MCU — which allows fans to truly watch and enjoy the show as it gets released weekly. The implications of the opening of the multiverse are very much vague at this point and therefore Moon Knight's placement in the MCU world and timeline follows suit in the vague nature of it all. Will we follow a story set in Earth 1 or is it all in an undetermined alternate universe. The characters that are currently seen in the MCU universe are also unknown as of the moment but just like any fan of the MCU, I am in hopeful anticipation for an epic cameo or two.
Moon Knight's release however takes place in between Spider-Man: No Way Home and Doctor Strange in the Multiverse of Madness but the true chronological pattern of events is still unclear. The mystery that surrounds it all in my honest opinion is a fitting opportunity for the pure enjoyment of what is about to come which is achieved brilliantly by removing as many spoilers and speculation as to possible.
Moon Knight Guide: Who is Moon Knight?
The alter-ego of the Moon Knight is Marc Spector but the answer to the question as to who Spector truly is however isn't a direct and easy one. There are literally multiple facets into the character which interestingly enough changes the themes and direction of Moon Knight as a whole in terms of being an MCU and Disney+ show.
Let's start off with the basics first. Marc Spector, in the comics, is the son of a Rabbi who has served as a Marine and CIA operative before becoming a mercenary. He is sent to Sudan for a mission but is appalled to witness the ruthless tactics and maneuvers of his fellow mercenaries. After an altercation with one of his fellow mercenaries, he is mortally wounded and left for dead that is until he reaches the tomb of the Egyptian moon god, Khonshu. Spector dies to his wounds but is suddenly revived and is fully healed, as he now claims was done so that he could have redemption from his ways of killing. Spector then takes on the mantle of the Moon Knight — the left "Fist of Khonshu". Spector now gleaming with a newfound purpose sets off to defend the weak and helpless as he returns to the United States but things are just beginning to complicate for our unlikely hero as he begins to have visions and visitations from the Egyptian god.
Most of Spector's acquaintances see him as insane due to these said visions but they aren't far off with such speculations. Spector is admittedly one of the more complex characters that the MCU is set to tackle to date due to the themes and characterization of mental health elements namely dissociative identity disorder (DID). Therefore in truth, the comic books show multiple alter egos for Moon Knight on top of Marc Spector such as the billionaire businessman, Steven Grant, taxicab driver Jake Lockley, suited consultant Mr. Knight, and at times an unnamed red-haired little girl and an astronaut. Spector uses these various personas in order to gather intel from different social groups and circles. This is the plot element that I have been mentioning that makes Moon Knight so interesting and different. There is a more serious and darker theme to it all that the MCU is venturing into which is a far cry from their previous storylines.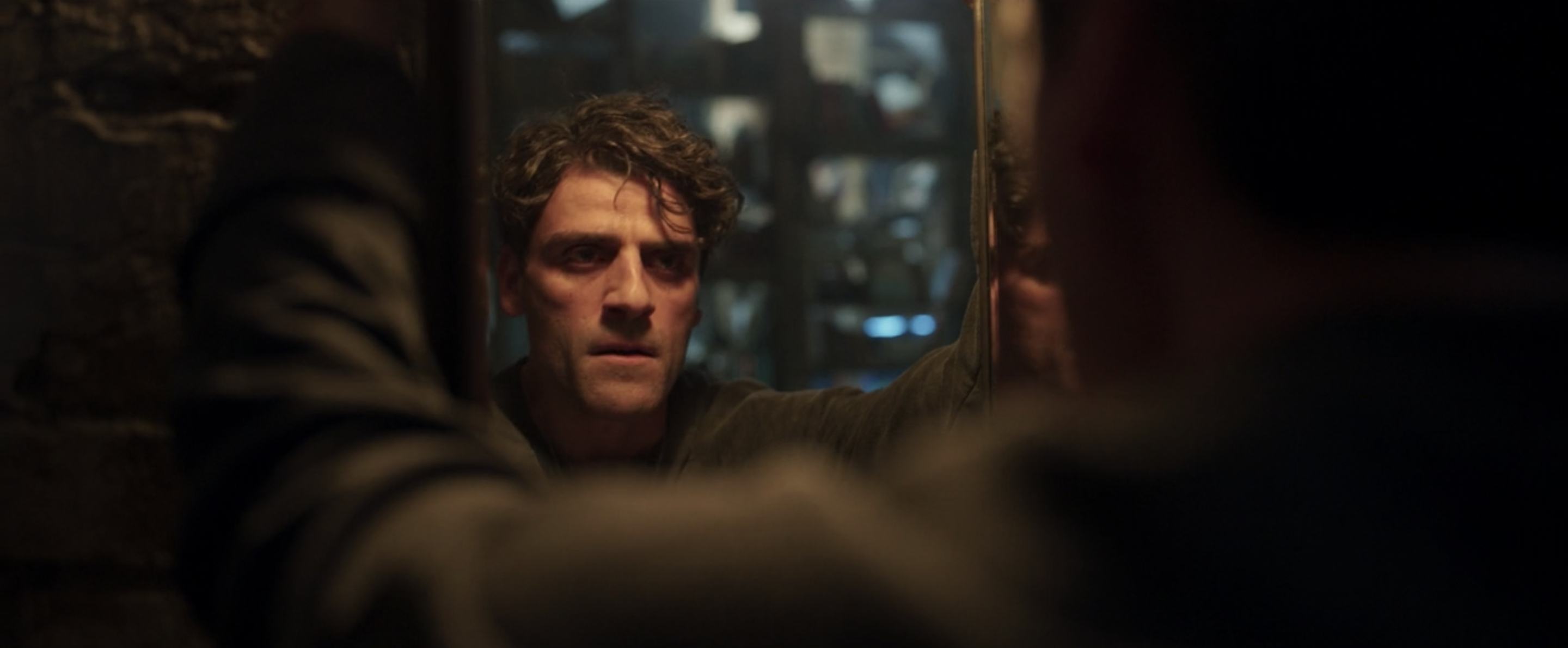 As seen in the trailers, Moon Knight dives into the concept of dreams and the blurred lines between what is real and imaginary. This plays into the storyline of Spector as people, even us as viewers, would tend to question the validity of his experiences and his connection with Egyptian mythology. There are moments where his disorder is put into question but it is later revealed that he truly has a connection with Khonshu which is said to date back to Spector's childhood years when these various personas started their manifestation. This is up for debate in the various versions of the story and it remains for us to witness what direction the showrunner chooses to fully adapt for the Disney+ series but we are hoping for a true-to-the-comics storyline.
Moon Knight Guide: Abilities and Key Relationships
In most versions in the comic books, Moon Knight has no supernatural abilities beyond occasional visions of mystical insight. Moon Knight instead relies primarily on athletic ability, advanced technology, expert combat skills, and a high tolerance for pain that is heavily rooted in willpower, training, and experience. There have been multiple occasions when the character has been resurrected by Khonshu which may imply an immortal power whose effectivity relies on the influence of Khonshu. It is however unknown if Khonshu has limitations on the number of resurrections that he can have on Spector. Moon Knight's strength and resistance to injury at times could also reach superhuman levels depending on the phases of the moon, but this ability later vanished in the comics.
Due to the various identities of Spector, Moon Knight has created key relationships in different sectors of society to help support his life of fighting crime. He began using his Steven Grant persona as a financier and Jake Lockley, the cab driver,  to gather information at street level. This however didn't prevent Spector from creating meaningful relationships and friends which in the comics primarily comes in the forms of Marlene Alraune (whom he would have romantic ties with) and his best friend "Frenchie" Duchamp. In the series, there has been no news yet if these characters would make their way into the story but it would be a travesty not to.
Moon Knight as a hero would as expected encounter a set of villains that would stand toe-to-toe against him and his vision for a safe and protected society. The comic books lay out a long list of powerful and mystical beings but there are two villains however that are confirmed to appear in the upcoming show — Midnight Man and Arthur Harrow. Arthur Harrow, who is portrayed by Ethan Hunt, is influential in persuading Moon Knight to use his dark powers. Despite having no superpowers of his own and being an easy foe for Moon Knight in the comics, he does possess a brilliant mind and an impressive intellect. He works as a surgeon and scientist. In the show, he is said to lean towards a cult leader-like role which is influential in the origins of Moon Knight. Midnight Man on the other hand is known for stealing artwork and other priceless treasures with those crimes often taking place in the dead of night — hence the name. Midnight Man will be portrayed by actor Gaspard Ulliel who tragically passed away early in 2022, which in turn leaves the future for the character in question.
Moon Knight Guide Final Thoughts
As I learn more about Moon Knight through the creation of this guide, I have started to wonder why it took Marvel this long to create a show that centers on this very unique story. Again, it looks to be one of the more serious and darker-themed stories but one that hopefully delivers excitement and a compelling story with a whole ton of maturity. I honestly get vibes of M. Night Shyamalan's Split but in a superhero context. Others have compared the character to DC's Batman — if the dark knight also suffered from DID. One thing is for certain, the MCU's world-building is about to get even more interesting with Moon Knight and March 30 can't come any sooner as we ecstatically wait for the new adventures that Marvel will take us all on.
For more guides on your favorite superheroes: