Superhero films have been coming out from the left and right nowadays from different comic book companies and film studios. From Spider-Man: No Way Home to The Eternals being released a couple of months ago to the much-anticipated releases of Aqua Man, Shazam, Doctor Strange, and many more in the near future it is clear that there isn't any shortage on the fan-favorite superhero storylines. The most recent addition however to the long list of films under this genre is The Batman — a reboot film from Warner Bros., directed by Matt Reeves which stars Robert Pattinson as the titular character.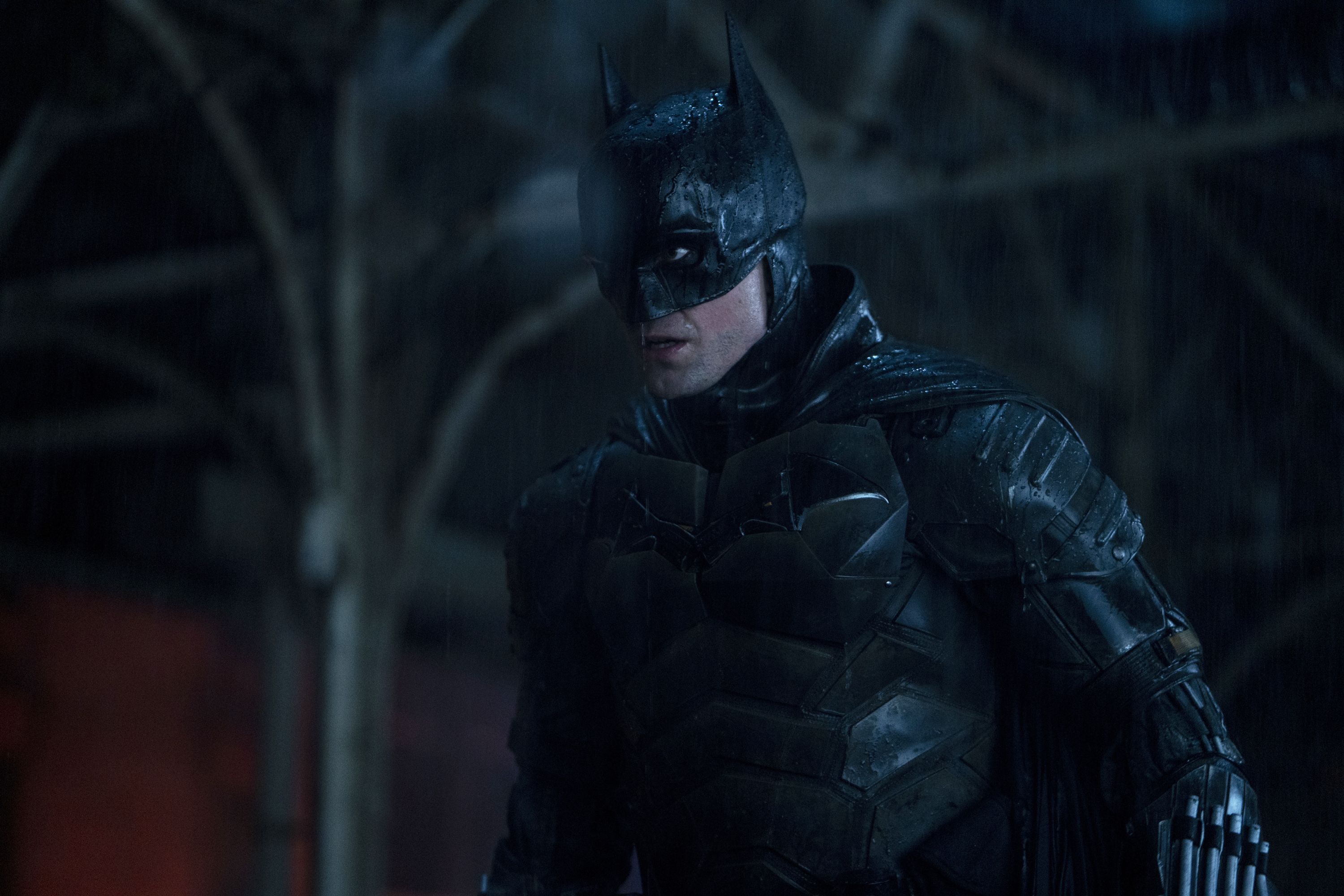 There have been many versions of Batman which different actors and directors at the helm from Michael Keaton and director Tim Burton, Christian Bale, and director Christopher Nolan down to the more recent portrayal of the character in the DCEU by Ben Affleck. These changes have resulted in polarizing opinions but they have also managed to highlight different personalities and aspects of the caped crusader. This 2022 version however seeks to explore Batman's detective side while drawing inspiration from 1970s films and comics such as "Year One" (1987), The Long Halloween (1996–97), and Ego (2000). The plot for this particular reboot centers on Batman's second year of fighting crime, as he tries to uncover corruption in Gotham City while pursuing the Riddler, a serial killer who targets Gotham's elite.
The Batman Review Spoiler Warnings
We jumped in on the hype the moment the film came out and have come up with this review to showcase our thoughts on the film. This review will not tackle key plot points to avoid tampering with your viewing experience but in turn will focus on the overall darker tones of the movie, its fresh perspective on the superhero genre, and the casting choices for these fan-favorite characters.
Redefining Superhero Movies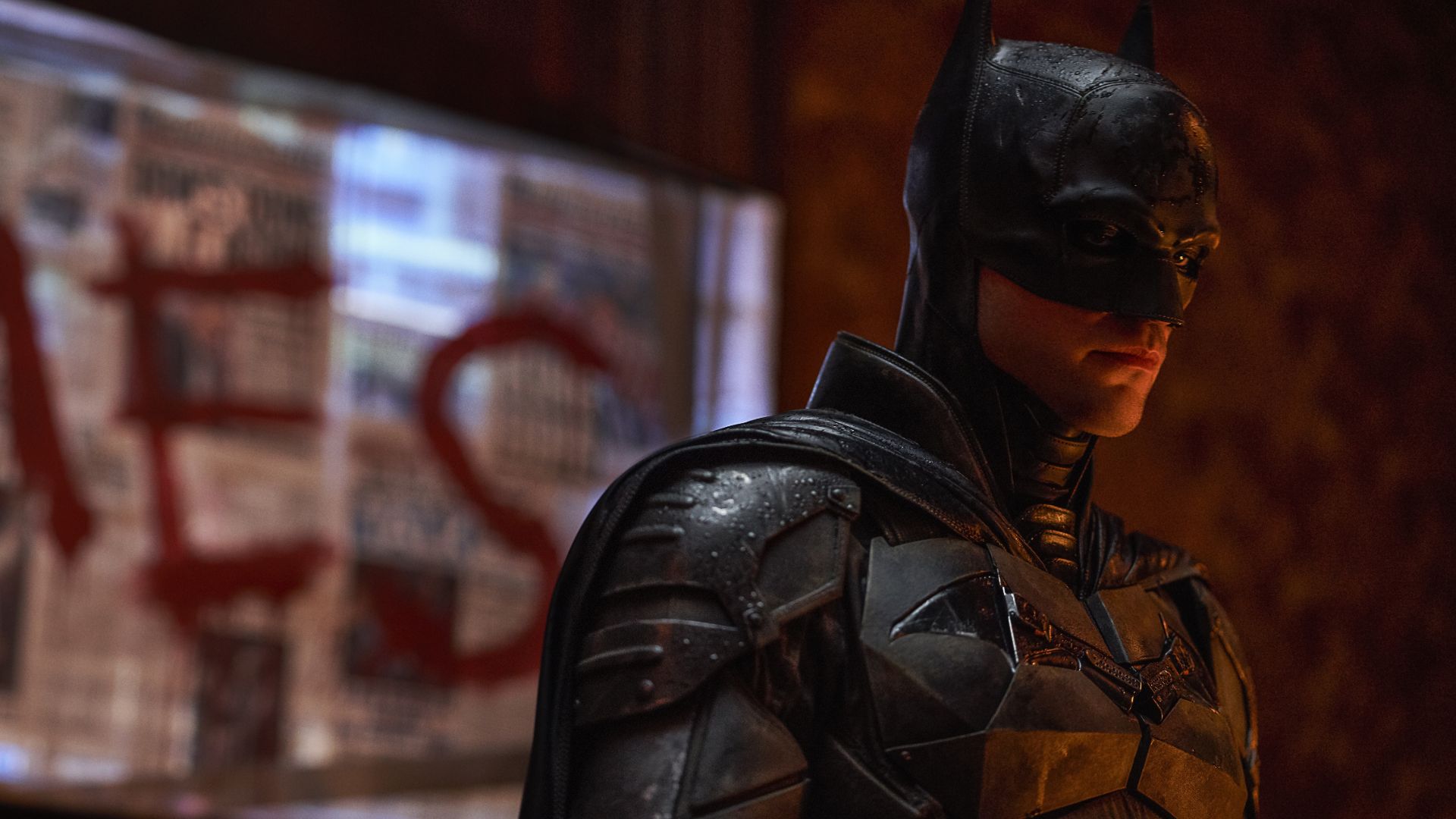 [hfcm id="9"] [hfcm id="14"] [hfcm id="20"] [hfcm id="24"]
We follow Batman two years into his vigilante crime-fighting days wherein so much of his emotional tensions and inexperience as a hero truly kicks in. What makes this film all the more exciting to watch however is how it seamlessly ties in the noir genre. The Batman detective angle or story arc is one that hasn't been done into a film version until now and it has made me question why. There is a meaty nature to this side of the hero that is waiting to be explored which was done with justice in this film. This storyline serves as the perfect backbone to an all-out gritty and sensible film which has also catapulted itself into a very intellectual and cognitive exercise type of movie. There is a different level of maturity in this movie that isn't centered on gore or all-out action scenes but one that relies on the subtly of superhero tropes in order to deliver a very analytical movie. The Batman is therefore one of the more daring and artistic portrayals of the character and story — being rich in symbolisms and deeper meanings which is a complete contrast to how we view superhero films. It's very serious for the genre that it's in but one that still manages to be entertaining through and through.
This is a Batman movie that dives deeper into mental health issues as well as politics and various social issues and dilemmas. The seriousness of it all is done perfectly that suits the hero. There weren't any awkwardly or forced jolts of humor but rather it's a movie that leans into the very serious themes that are associated with the titular hero. It is, in my most humble opinion, a statement kind of movie, being a very different and fresh take on what a superhero movie could be — that's not to say that all films in the said genre should aspire to provide the same atmosphere as this one did. The Batman shows enough restraint mingled in with sheer boldness and bravery to create a politically and deep meaning message rid with superhero tropes that it ultimately felt at times as a left-of-field direction from the typical superhero films that we get today.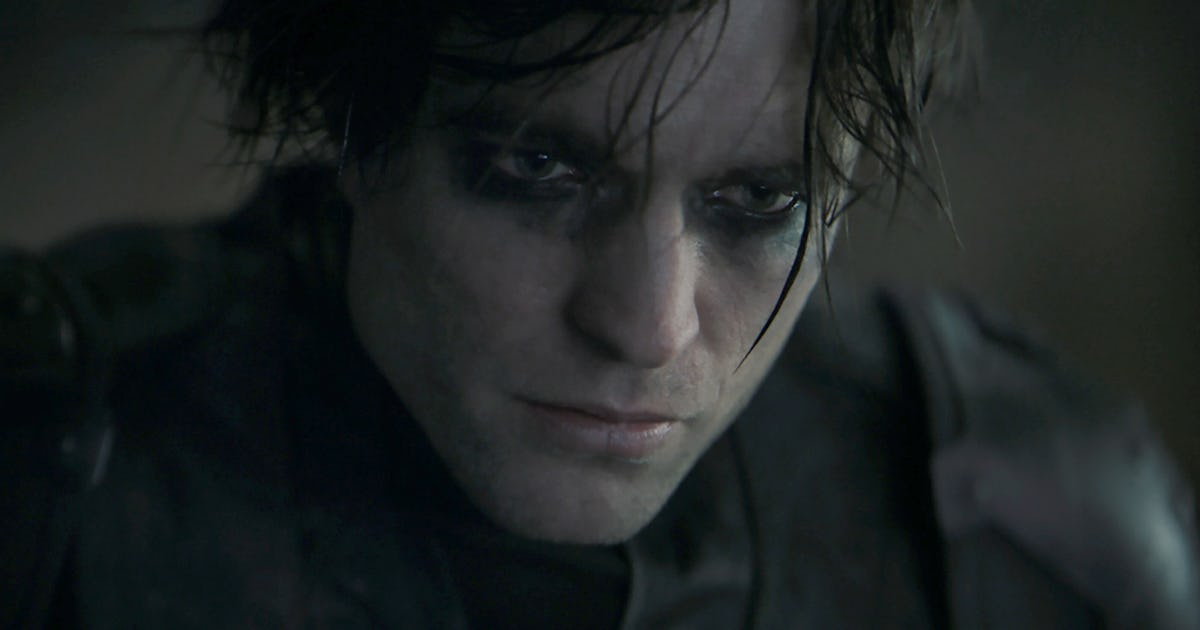 That being said, there is so much that goes on in this film. It however brilliantly balances out every component and the various themes and storylines that it goes through. Despite being around 3 hours long, the pacing and direction are just well done. There isn't a once of wasted time as each scene pushes the tensions further and further along. As mentioned there isn't as much grandeur in the action scenes or fight sequences and that may pose a problem for hardcore fans of the character but it also allows the meatiness of the mysteries and the truth behind the story to really take center stage. Again it goes without saying that this is an entirely different direction to what fans of superheroes are accustomed to but in doing so truly allows a gripping storyline to speak for itself.
A Consistently Dark And Gritty Film
This version of the caped crusader is unlike anything that we have seen before and that speaks volumes regarding how brilliant and creative this film is. We have seen a darker version of Batman through the direction of Christopher Nolan in the past but this takes the definition of the word to a whole new meaning. It's a film that is heavier and grittier than anything we have seen not just because of the visual appeal but also due to the weight of the story.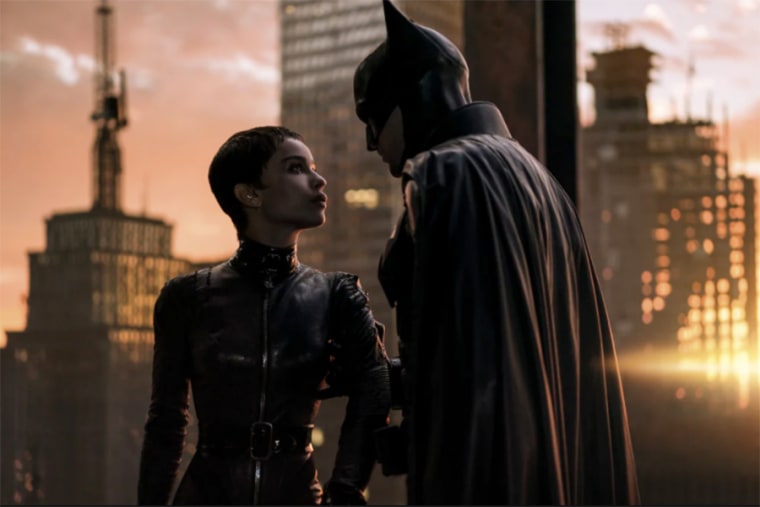 There is a heavy cloud at times that looms throughout the entire film that makes this rendition of the dark knight even more grim and bleak than its predecessors. It does try to balance the hopelessness with the character himself as the focal point thrown in the middle of a morality dilemma — serving as a torn beacon of hope while still showcasing the complete humanity in his choices, intentions, and actions. What makes it all the darker as I have mentioned are the themes of the actual story that really showcase mature and higher order of thinking and cognitive skills to unearth the deeper message behind the story. That's what makes it all the more interesting because it showcases a more relatable, real, and authentic story. There were moments that the dark-natured themes of the recent Joker and Nolan Batman films would come in while still amping it up into a whole different tone and mood.
The Batman continues to excel in its grit and dark tones due to the unified treatment that it gets from all aspects of the film. The musical scoring choices are wonderfully chosen as they complement every scene by adding a more immersive environment. It's a lesson on how effective these little choices in the visual and auditory departments are and how crucial they can be in reinforcing the very story that takes place. The lighting, visuals, and camera work all help in world-building. These elements were treated with so much respect that it gives us a fresh take on a character and setting that has already become well known. The set pieces and chosen setting for Gotham City is also done with so much creativity as it doesn't just slap on a very familiar-looking city nor does it showcase a very unrealistic version of it either. It is able to strike a balance by creating a world that is both familiar and unique at the same time.
The Perfect Cast
The casting choices for this new version of Batman were initially put into question specifically in regards to Robert Pattinson stepping into the role as the titular character. The changes in actors for iconic characters such as these have often found ways of dividing fans of the source material or to have baseline comparison against previous actors and directors. These assumptions however in terms of this Batman movie should be thrown out of the window. I personally didn't agree with some of the negative feedback for Pattinson as Batman and oh boy was I not disappointed. The casting choices were absolutely perfect. Robert Pattison did his very best to deliver an astounding performance and was an absolutely spectacular choice for the dark knight. He didn't just have the appeal and look for the role but the acting chops of this man have truly gone far from his Twilight days — which people should honestly stop looking back to. The slight nuances and restrained notes in his acting style were perfect for this role and he also pushed himself out of his usual style by having moments that were big, bold, and loud. It's just proof that he's gone so far in terms of growth and in improving his craft.
Pattinson isn't the only standout in this movie. In fact, the entire cast in itself was so brilliant and perfectly complimented each other. From Andy Serkis' well-mannered and poised demeanor but with a clearly strong and fighter-type mentality portrays Alfred to Colin Farrell's complete transformation as the sneezy yet diabolical mobster, Oswald Cobblepot/Penguin, these actors reinvented how we see these familiar characters.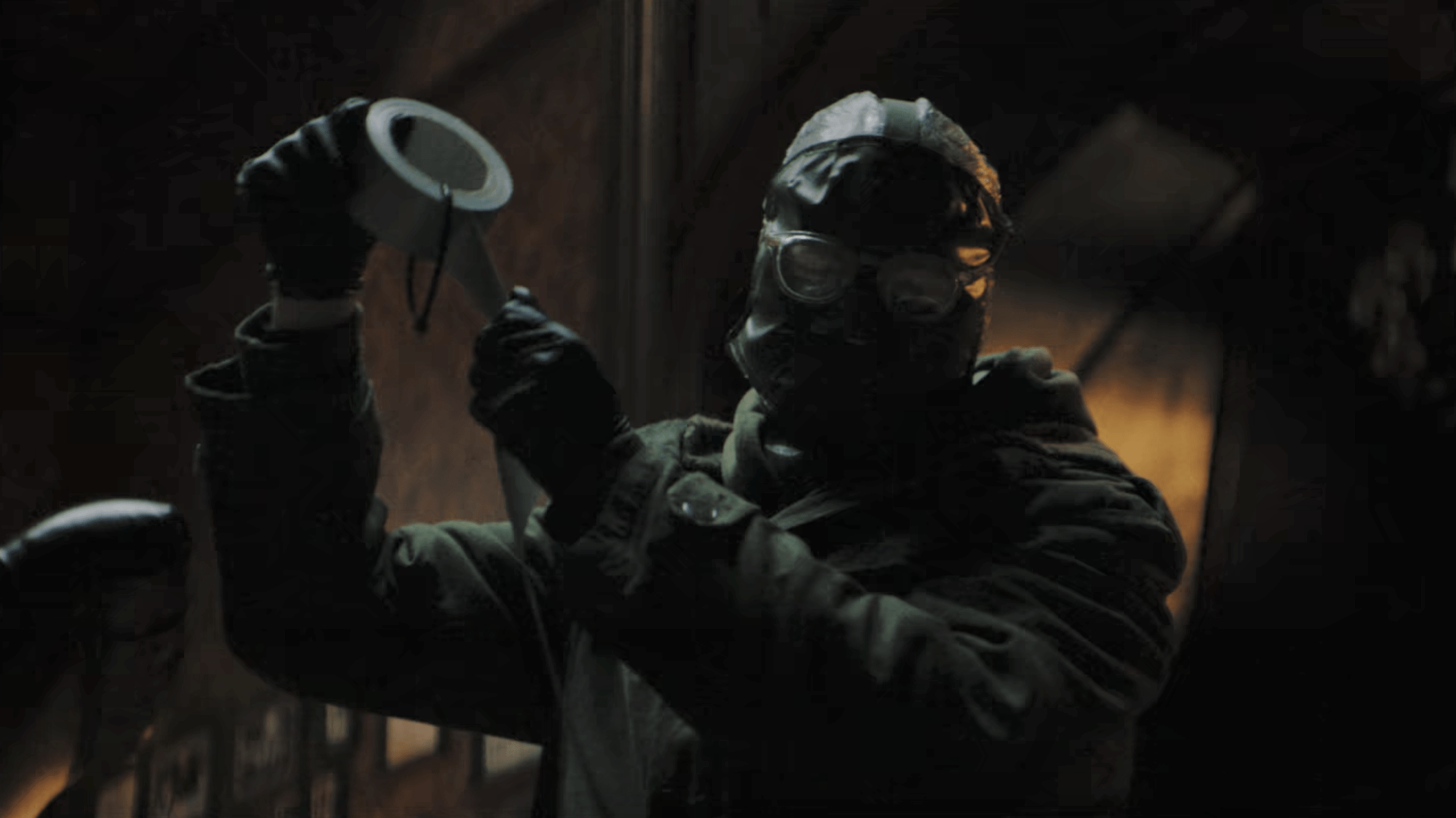 The standouts however besides Pattison were clearly done by the performances of Paul Dano as The Riddler and Zoë Kravitz as Selina Kyle/Catwoman. Kravitz delivers a multi-layered version of Catwoman, unlike anything that we have seen before as this version of the character unearths the truth behind her demeanor as a person who has her own ghosts and baggage. There is the highlighting of her humanity that goes on in this film which in turn creates more empathy for the character all due to the clear direction in her backstory and characterization. I believe however that Paul Dano was one of the clear standouts. The Riddler's presence is felt throughout the entire movie but the effect that he leaves is astonishing because during the moments that he is missing from the action (which is a substantial amount as well) as viewers we are on our toes looking out for when he strikes next. The biggest moment for Paul Dano occurs in the latter part of the film as he performs a very convincing and eerie depiction of the Riddler — one who isn't as quirky, fun, and wacky as previous depictions but whose clear psychological issues and intentions create an even more dangerous villain. All of these being said about the cast the interesting part still is how each one builds on each other and more importantly, on the flow of the story and by doing so creates a harmonious blend of various character traits — without a single one hogging the spotlight entirely.
The Batman Review Final Verdict
I can go on and on regarding how brilliant the new Batman film is. It's a fresh revelation of a film, innovative in its style and direction in its story. It reinvents so many preconceived notions on what a superhero movie should be and honestly fires in all directions with its creative and intellectual bravado. It may be one of the best films to come from DC and honestly is a toss-up with The Dark Knight — as it could even be considered as better than the latter.
We give The Batman a perfect score of 10 on our Hype Meter. It is just that awesome from start to finish. We don't have any second thoughts in recommending this movie and you don't even need to be a Batman or DC fan to appreciate this one.
We are extremely excited for the future of this version of Batman and how director Matt Reeves would steer his vision into the near future. There are several standalone films, sequels, and even TV shows planned in the future and if this movie is any indication of how all of those would turn out then we are in for an amazing ride.