One of the biggest trends in the movie industry today is the creation of films that take place in one shared universe. From The Marvel Cinematic Universe (MCU) to the Godzilla and King Kong ruled MonsterVerse, movies that share the same characters and have an overarching storyline are hugely popular nowadays. Included in the list is one of the most thriving horror franchises in years — The Conjuring Universe.
It all began as a modest haunted house tale, inspired by the stories of two real-life controversial paranormal investigators, Ed and Lorraine Warren. Currently, there are 7 films under the Conjuring franchise composed of sequels, prequels, and spin-offs, with more to come, including The Conjuring: The Devil Made Me Do It, which will be released this month. All of these can be considered blockbuster movies in the horror genre, however, not all of them are created equal. That said, we've ranked all the films from The Conjuring Universe, from the worst to the very best.
7. The Curse of La Llorona (2019)
Michael Chaves' film wasn't marketed as an official Conjuring spin-off. However, it does count since one of the characters from Annabelle makes a very brief appearance in the film. Linda Cardellini plays a social worker who accidentally picks up an evil Mexican ghost from one of her clients. She then enlists the help of an unconventional former priest (Raymond Cruz) to expel the invading spirit. The Curse of La Llorona showed a lot of promise when it was first teased but ultimately fails to tell a very compelling and haunting story. It relies heavily on overused and predictable jump scares and diverts away from the embedded religious and cultural themes that could have made the film a million times better. Overall, this film does not leave any lasting impressions and the franchise can actually progress without it.
[hfcm id="9"] [hfcm id="14"] [hfcm id="20"] [hfcm id="24"]
Where to watch: Netflix
6. Annabelle (2014)
Annabelle is yet another attempt to place an iconic demon-possessed antagonist in the forefront, as the star of its own film. The evil doll was not given much justice in this film as its presence quickly fades into the background. The focal point rather is on a ridiculously boring family whose struggling housewife soon realizes that the newest addition to her collection is just pure evil. The film is stretched out so much to a point that the storyline completely gets lost on you. Furthermore, the attempts to get a good scare out of its audience are forced bordering on being desperate.
Where to watch: Netflix
5. The Nun (2018)
Origin stories are often used as a powerful story-telling tool to give more depth to characters that we enjoy watching — certainly, it's not the case for The Nun. This prequel dives deeper into the intensely horrifying Demon Nun, Valak, who was introduced in The Conjuring 2. It follows two agents from the Vatican, investigating the mysterious death of a nun, only to discover that the convent is home to an ancient kind of evil. The film's strengths lie in its creepy locations, eerie makeup, and spine-tingling special effects. The Nun is so fast-paced that there is never a dull moment in the span of its 90-minute run. However, it also ambitiously tries to do so many things at once that it misses the very essence of what the film should be — a solid horror fest for fans to enjoy.
Where to watch: Netflix
4. Annabelle: Comes Home
Annabelle: Comes Home takes several pages out of The Cabin in the Woods storyline, as it deals with the effects of meddling with the various trinkets in the Warren's creepy artifact room. Mckenna Grace, Madison Iseman, and Katie Sarife take center stage as three equally complex teenagers who all deliver stellar performances. The story is also resemblant to a more mature version of Goosebumps or Tales from the Crypt as several past investigations from the Warrens are unearthed. Each case is given enough airtime to avoid providing so much all at once but the only downside is that at some points the film morphed into being silly and corny. Honestly, did we really need that werewolf scene towards the end?
Where to watch: HBO Go Asia
3. Annabelle: Creation
Annabelle: Creation is the prequel of prequels that makes a redemptive statement for the creepy doll, Annabelle, which fans would be proud of. It is a rollercoaster of a horror flick, that is truly scary, with a whole lot of surprises around each corner. The story is written in such a way that is both tragic and horrifying at the same time. It follows a group of orphans who move into a home with a strange family, whose daughter died tragically. One of the young girls discovers a spooky doll in the deceased child's bedroom, and from here on, all hell breaks loose.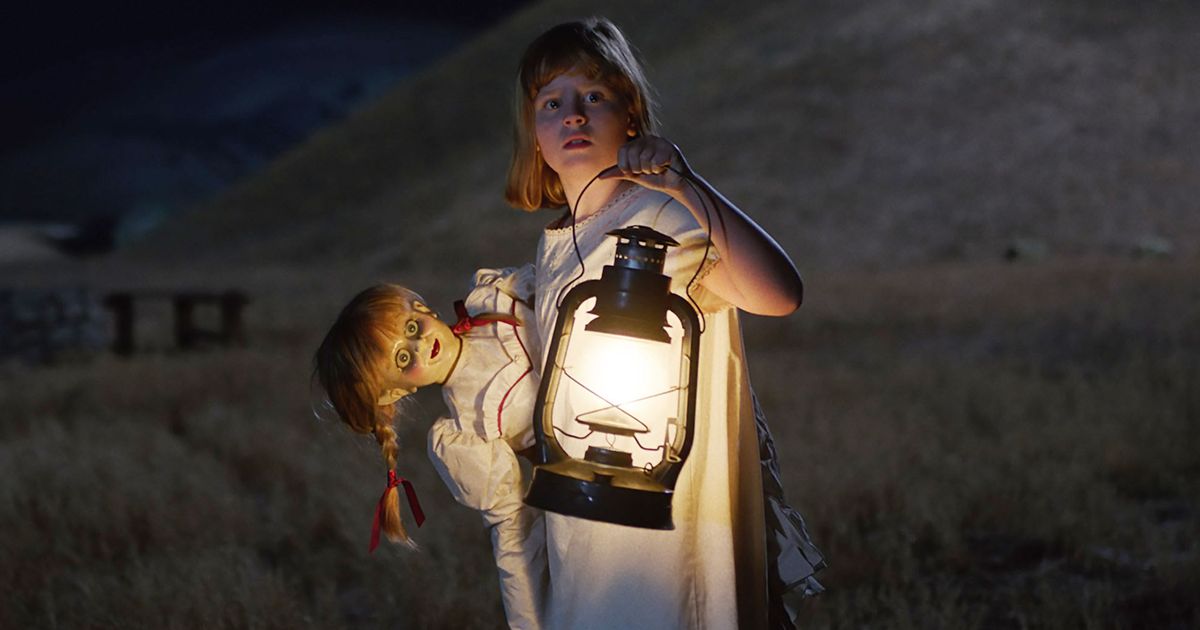 Where to watch: Video on Demand (Apple, Amazon, etc.) or via VPN on HBO Max 
2. The Conjuring 2
The Conjuring 2 gave us a worthwhile and effective follow-up to the original film as Ed and Lorraine Warren once again take center stage. Based on a true ghost story, the couple finds themselves in the middle of a petrifying case involving a family in the 1970s. The only downside to this sequel is in its attempt to outperform its predecessor but instead delivers a very bloated follow-up which tries to accomplish so many things at once. James Wan tries to cram up so much content, demons, and complicated plot points that it becomes too much to process by the end of it all.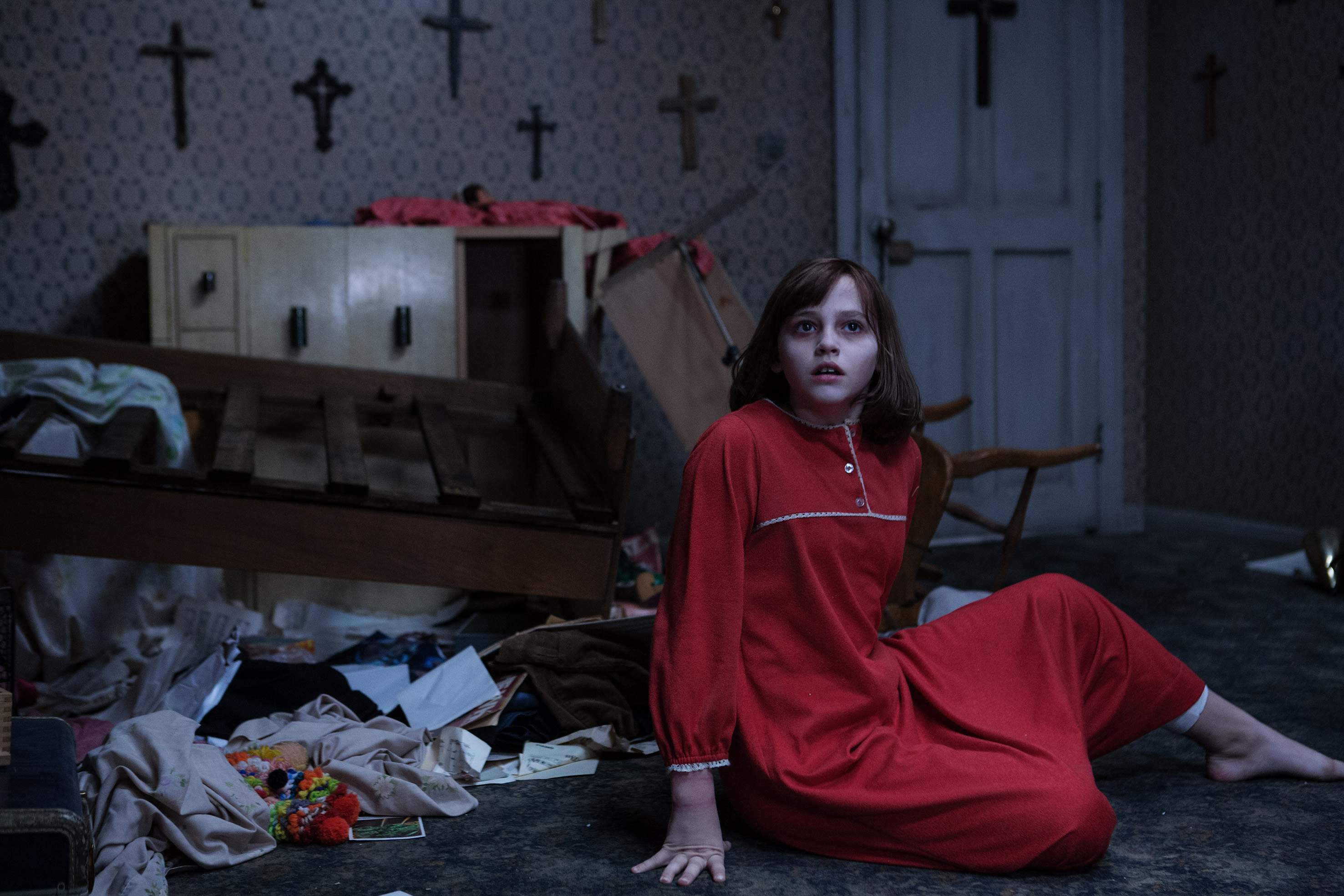 Where to watch: HBO Go Asia
1. The Conjuring
The original film that started it all is still the best, spookiest, and most chilling film in the franchise to date. At the film's core is a terrifying yet simple plot that delivers well-timed scares that constantly take its viewers off guard for a really good scare. The franchise owes a lot of its success to Patrick Wilson and Vera Farmiga, who together are completely believable for their portrayals of Ed and Lorraine Warren, respectively. The Warrens in this first installment for the Conjuring Universe take on a new job when a troubled, working-class family moves into a new home with an evil spirit. Director James Wan truly did an amazing job in creating a completely immersive horrific experience. This film surely created many sleepless nights as it instilled new fears; when playing hide and seek, going down a dark basement, and of course, transferring to a new home.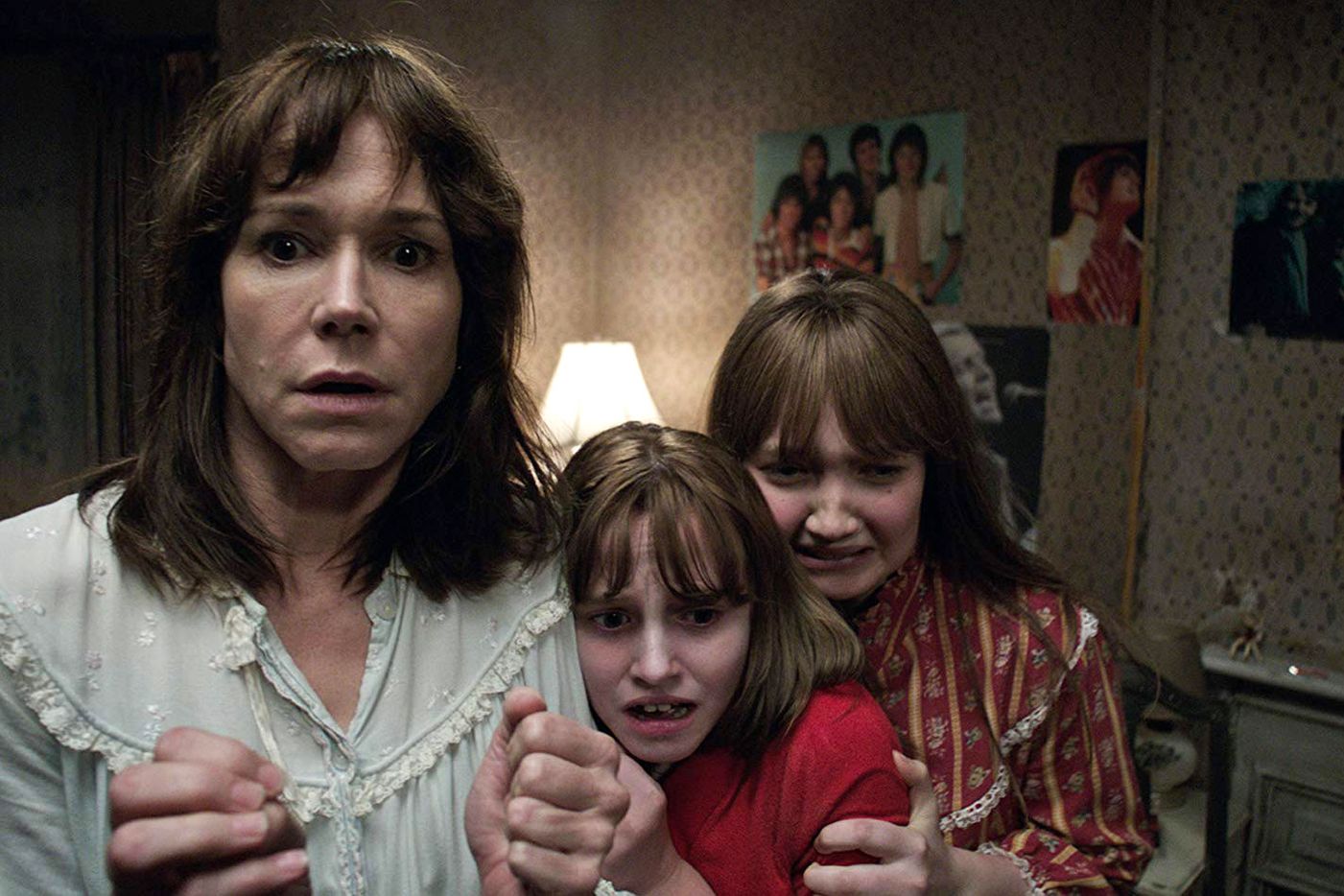 Where to watch: HBO Go Asia
Based on the sheer amount of details in our list, there is indeed a lot to take in, in a short amount of time. For fans of the franchise who are considering rewatching all 7 movies before the new sequel comes out, we suggest several ways on how you can consume the series of films. You can opt to watch them based on their dates of release or you choose to stay true to the story's intended timeline of events.
Be sure to get your VPNs ready as The Conjuring: The Devil Made Me Do It premiers this June 4 in cinemas in the United States and on HBO Max.