The pandemic has stolen a lot from us, one of those things that we may have forgotten even existed are watching movies in cinemas with friends and popcorn in hand. We are slowly making progress and returning to the old ways and with that comes the return of the joys of being able to enjoy our favorite blockbuster films in the comfort of Metro Manila's best cinemas. It has also been confirmed that we can finally step into some of our favorite cinemas here in the Philippines as early as November 10 in order to check out some of the movies that have been on our must-watch list for quite some time now.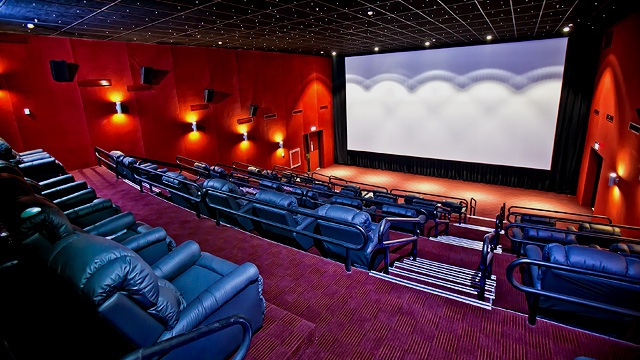 However, there are a couple of safety protocols that you should familiarize yourself with. Once you're done with that, the anticipation for the following films begins, here are 10 Must-Watch Movies Expected to Screen in Cinemas in the Philippines! And to add an extra layer, we decided to rank the movies from the ones we are least to most excited to see.
10. Venom: Let There Be Carnage
Eddie Brock still struggles to peacefully coexist with the ruthless extraterrestrial, Venom. However, when Cletus Kasady, a deranged serial killer also becomes host to a different alien symbiote, things must change. To stop Cletus' reign of terror and destruction, Brock and Venom are forced to put their differences aside and work for the good of all. Venom 2 has reportedly been a slightly better offering than its predecessor as it brings back elements from the first film that fans loved while giving a worthy opponent in the form of Cletus.
[hfcm id="9"] [hfcm id="14"] [hfcm id="20"] [hfcm id="24"]
9. A Quiet Place Part II
After horrific events have taken place, the Abbott family is forced to escape the safety of their home and battle the terrors of the outside world. While struggling to remain silent in order to prevent an attack from deadly creatures, the family ventures into the unknown. Yet, to their surprise, they soon realize the deadly creatures that have been hunting them aren't the only things out to kill, they're merely one of them. Despite being released back in 2020, it has been confirmed that A Quiet Place 2 will be one of the films that will be rereleased this November 10 – giving us a horror film just a few days shy after Halloween.
8. No Time To Die
After leaving active service, James Bond enjoys a tranquil life in the paradise of Jamaica. However, this peaceful life soon comes to an end when his old CIA friend, Felix Leiter, pays a visit and asks for Bond's help. While the initial mission was to rescue a kidnapped scientist, a far more treacherous path unfolds involving the potential use of extremely dangerous new technology. It's also good to note that this will be Daniel Craig's last film as James Bond which makes this installment even more epic.
7. Dune
One of the films that will premiere in Metro Manila once cinemas reopen is Dune. On November 10, expect to witness a science fiction epic adventure film based on Frank Herbert's novel. The story follows Paul Atreides, played by Timothée Chalamet (Call Me By Your Name) who is a gifted young man and the son of a noble family. Because of his special prophetic ability, he is entrusted to travel to the universe's most dangerous planet to make a future for himself, his family, and his kind. Along his journey, he must protect the most vital element in the galaxy.
6. The Black Widow
As Black Widow, Natasha Romanoff inevitably confronts certain aspects of her past that she would have rathered not had. Yet, with the rising of a treacherous conspiracy, there is a certain force whose sole purpose is to bring Natasha down. Witness the Black Widow's eventful history and path before becoming an Avenger. Black Widow was released in the middle of this year but it's safe to say that fans of the MCU here in the philippine would still love to grab the opportunity to see Natasha Romanoff's standalone film on the big screen.
5. Shang-Chi and the Legend of the Ten Rings
Shang-Chi, a master of unarmed and weaponry-based wushu fighting techniques is faced with a problem. Having to confront the past he believed he left behind, the implications of the mysterious Ten Rings organization drag Shang-Chi back into 'a darker world'. Accompanied by his sister,
Xialing (Zhang), the duo goes on an adventure in hopes to find a mythical village. The first Asian superhero movie from Marvel is certainly a milestone and one that fans would still love to see on the silver screen in all its glory.
4. The Eternals
Marvel's upcoming The Eternals centers around a race of immortal beings who possess superhuman abilities. For thousands of years, these immortals have secretly inhabited the Earth. Although, the time has come where they must join forces in order to battle one of their biggest enemies – The Deviants. An interesting concept this film tackles is the question: Why didn't The Eternals help defeat Thanos? This film will drop in theaters in the United States on November 10 so we can expect to witness this epic story in theaters pretty soon as well.
3. The Matrix Resurrections
The Matrix Resurrections starts off exactly where the franchise's first film ended. In this sequel, Keanu Reeves and Carrie-Anne Moss as Neo and Trinity respectively are reunited as the story delves deeper into the Matrix. Expect to see nothing less than what we saw in The Matrix as this upcoming film takes place in a familiar yet even more provocative world. What makes this film exciting is that it does take us to the more original elements and plot as the original film which makes fans both excited and intrigued especially as it may drop anytime this December.
2. Spiderman: No Way Home
This is yet another early Christmas gift for fans of the MCU. As presented in the trailer of Spider-Man: No Way Home, the main conflict of the film is the problems that arise after Peter Parker pays Doctor Strange a visit. In hopes to wipe out the entire world's recollection of Peter Parker's true identity, Doctor Strange agrees to help Peter and opens up the complexities of the multiverse. However, the duo appears to have bitten off more than they can chew. Expect Spider-Man: No Way Home to drop in theaters by December 2021.
1. The Batman
In only his second year of fighting crime, Batman discovers the ugly truth of ties connecting the corruption taking place in Gotham City with his own family. Yet, that's not all as Bruce Wayne also has to face serial killer, Riddler who plays a deadly game of cat and mouse with Batman and Commissioner Gordon in Gotham City. Despite a 2022 release date, fans can't get enough of this film due to its darker portrayal of the caped crusader and even the villains and supporting cast members. This will surely be an epic retelling of a familiar and classic story but done in a brand new and fresh manner.
The list of must-watch movies once cinemas open here in the Philippines continues from here. Without a doubt, fans of movies, in general, are excited to watch a number of titles from local films to international blockbusters and the good news is that the wait won't be too long.
Stay tuned to This is Hype Ph for more updates on the latest news regarding the reopening of cinemas in the Philippines and the exact dates of some of these movies from our must-watch list.
Read more on the latest movie news as the DC Fandome 2021 Reveals The First Scene in the Upcoming Black Adam Movie!