There is a sheer abundance of zombie-infested films and TV shows on Netflix with even more coming in the next couple of months (Kingdom: Ashin of the North and Resident Evil: Infinite Darkness). More doesn't always mean better though, and if you throw a figurative dart at a Netflix's content library, you're bound to hit the shambling corpse of a badly made zombie flick.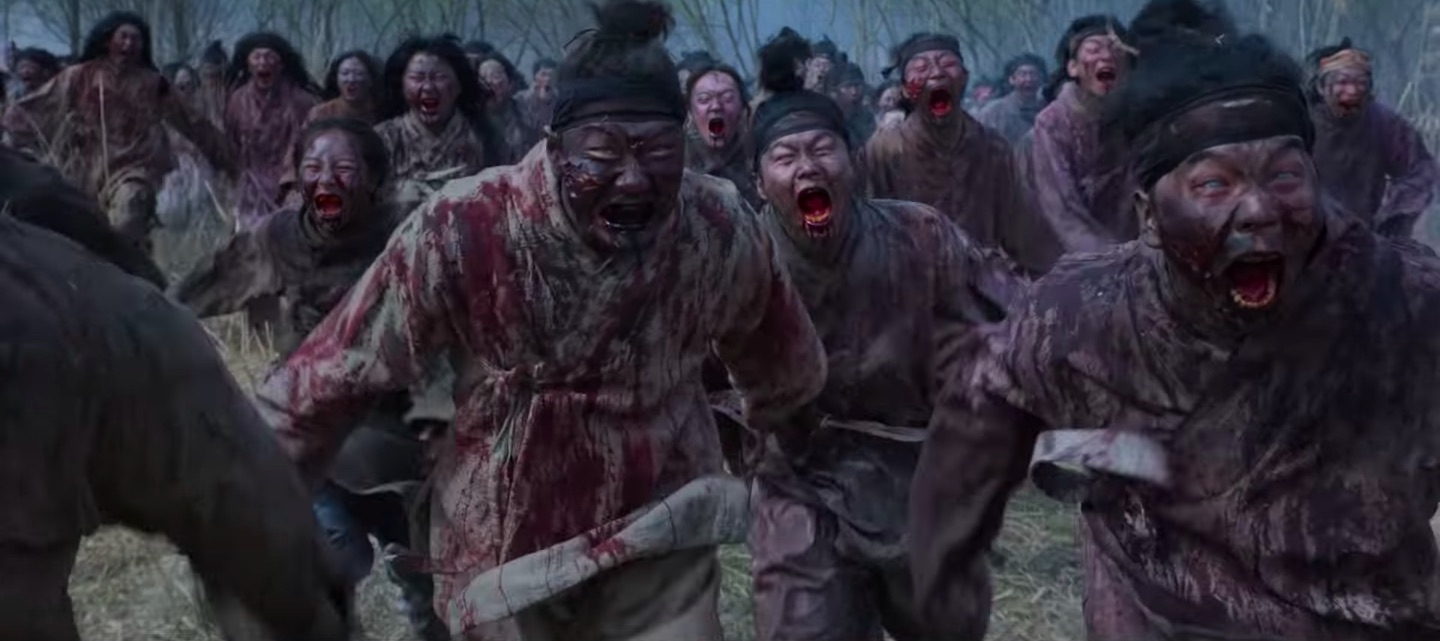 But if you're willing to look past the viscera of campy B-grade zombie movies and shows in Netflix, you'll discover hidden gems that advance the genre in ways you've never would have predicted. A great example of this creativity is seen in the Netflix original series Kingdom which follows a plague that occurs during the Joseon period in Korea. The combination of a historical backdrop with a zombie infestation points to a well-crafted plot with a fantastic twist on a familiar storyline.
As we wait for the spin-off to Kingdom to be released this July 23, we looked for 5 zombie flicks that are actually good and have a unique take in the genre. All of these flicks are now available to stream via Netflix:
5 Unique Zombie Flicks (That Are Actually Good) On Netflix
Quarantine
Peninsula
iZombie
Santa Clarita Diet
Cargo
1. Quarantine
Quarantine combines the found footage style of filmmaking amidst a zombie-like breakout that serves as a viable addition to the zombie apocalyptic horror genre. The movie centers on news reporter, Angela Vidal, and her cameraman, Scott Percival, as they film a feature report on a crew of firefighters from the Los Angeles Fire Department. Things take a devastating and dark turn when they follow the crew to an apartment that's on the precipice of a zombie-like breakout. The news team, a couple of firefighters, policemen, and some of the tenants of the apartment find themselves trapped in the building with flesh-eating zombies on the loose.
Despite some similarities with another film, REC that focuses on the same concept, Quarantine's cinematography gives an interesting light on a typical zombie flick. The shaky shots and lack of any musical scoring add an intense and eerie element to the story as we follow every movement of the camera as if we are experiencing the events through our own eyes as well. It is a slow ride to get to all the heart-racing action and horror elements of the film but the wait proves to be worth it. There is enough jump scares that keep the film engaging and a few subtle gory moments that are just enough to make the movie truly a horrifying experience.
2. Peninsula
Peninsula is a stand-alone sequel to the Korean action-horror zombie film, Train to Busan. Set under the same universe as its predecessor, Peninsula follows Captain Jung-Seok, a soldier sent along with his team, to retrieve a truck full of money from the wastelands of the Korean peninsula. The team must fight against zombies and a rogue militia in order to accomplish the daunting task set before them.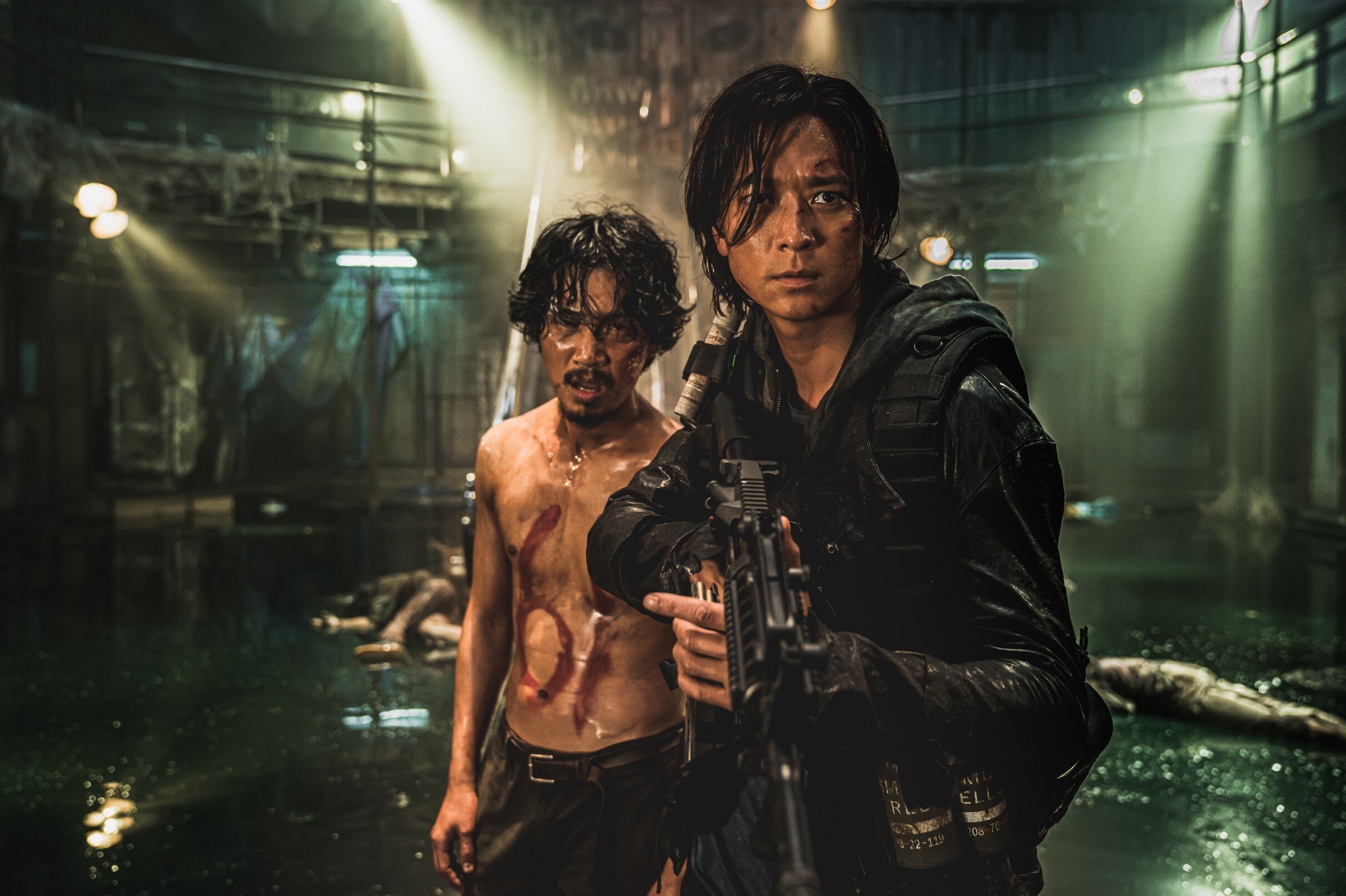 The zombie horror genre is thriving amongst Korean filmmakers with a variety of films and shows being produced including the Netflix TV series, Kingdom. Peninsula is a great addition to this list of great zombie films with a meaningful, appropriate, and fresh take on a story that director Yeon Sang-ho masterfully captures. What makes this movie unique is the sheer amount of plot points that it tries to cover, without being overwhelming. This is a movie that has everything from death-defying car chases, cage fight-like games against zombies, family values, and more — all providing a more than satisfying viewing experience. Each scene from start to finish is heart-pounding and emotionally wrecking — a testament to excellent story-telling skills that mesh well-crafted action scenes and a heartfelt plot.
3. iZombie
iZombie is loosely based on the comic book series of the same name published by DC Comics under their Vertigo imprint. The series follows the adventures of Olivia "Liv" Moore, a doctor who eventually turns into a zombie. Liv must adjust to her new life as a flesh-eating zombie and with her new job as a Seattle Police medical examiner. Liv helps the police with her unique ability to tap into the memories and personalities of the victims whose brains she devours.
The unique twist in this story lies within the superhero-like themes that unfold throughout the series. By placing a flesh-eating zombie with unique powers and abilities as the show's protagonists, we are given a zombie character that we can actually root for. The series was highly praised for its unique story and engaging characters throughout its five-season run. The show with its quirky yet intriguing premise features back and forth transitions between light and hilarious scenes while finding balance with serious action-packed moments. These elements create a unique story that is enjoyable to witness from start to end.
4. Santa Clarita Diet
Drew Barrymore and Timothy Olyphant star in the Netflix Original series, Santa Clarita Diet. This horror-comedy TV series centers on Joel (Olyphant) and Sheila (Barrymore) Hammond, two real estate agents whose lives are turned upside down when the latter suddenly gains zombie-like features and an overwhelming craving for human flesh. The series then revolves around the struggles of the family as they try to continue to live seemingly normal lives while trying to solve the mysteries surrounding Sheila's sudden transformation.
There are a few shows that are able to combine comedy, horror, and zombie elements so effortlessly,  which is exactly what Santa Clarita Diet is able to achieve. The show shies away from being goofy despite the absurdity of its main plot that for some reason simply works. There are scenes however that seem to add gore just for the sake of adding it but it may have been expected from a story that follows an undead woman doing everything to survive. The series has concluded after three seasons, and despite being canceled on its third run, it has constantly received praise from both fans and critics alike.
5. Cargo
Martin Freeman, known for his portrayal as a young Bilbo Baggins in the Hobbit trilogy, embarks on another adventure in Netflix's Cargo. Cargo is an Australian post-apocalyptic horror drama film directed by Ben Howling and Yolanda Ramke. The story focuses on Andy, a father who goes through a trek-like adventure through the outback with his baby daughter, Rosie. Despite an ongoing pandemic that gives people zombie-Esque qualities, 48 hours after being bitten, Andy fights off everything in their path while anxiously waiting for his impending transformation as a zombie.
Cargo goes beyond being a typical zombie flick filled with non-stop action scenes and vicious flesh-eating zombies. At the center of the story is a dramatic adventure that highlights fatherhood and the extent that a parent would go through for their children. The gripping story serves as the backdrop for the entire film while giving depth, twists, and new elements to the whole zombie breakout storyline. All these combined, make for an enticing journey that fans of the genre would find both intriguing and satisfying to witness.
These twist-filled zombie offerings from Netflix will have to do for now as we are hyped up with excitement for the release of Kingdom: Ashin of the North on July 23, which we're sure will be included in this already jam-packed list.
For more related articles on zombies flicks: