After 6 long years, the queen of soulful and emotional music is back with Easy On Me, a brutally honest song. Adele is no stranger when it comes to tearing listeners' hearts into pieces and this authentic account of what she has gone through is proof that art does flourish when one is filled with so much emotion.
Easy On Me was accompanied by an official music video, which, as of this writing, has more than 71.6 million views while the track's Spotify release has garnered more than 40 million plays. It sure looks like the talented singer was well-missed by her fans and supporters and the artist completely delivers a heart-felt track that sounds both familiar and fresh at the same time. The black and white music video reminds us of old films, as well as the time when life was simpler. It made us nostalgic, reflecting on our own pain and resurrection.
Adele takes us on a tear-jerking roundtrip in a black and white world, where she pours her heart out on her past marriage and her life experiences as a whole. Words like "I wanna try, I won't always get it right but I need you to know" makes the listener understand that underneath the glitz and glamour that the entertainment industry glosses over her, there is a lot of struggle, pain, and depth.
[hfcm id="9"] [hfcm id="14"] [hfcm id="20"] [hfcm id="24"]
Adele's voice has a sincere and rich quality to it. Objectively speaking, just listening to it—even without much dwelling— creates an atmosphere of calm and vulnerability. The manner with which Adele glides and extends notes and words just as she does in the chorus is just sublime. The song doesn't just exude emotions but it is also a statement by the incredibly talented artist who is able to justifiably gloat her technical singing prowess.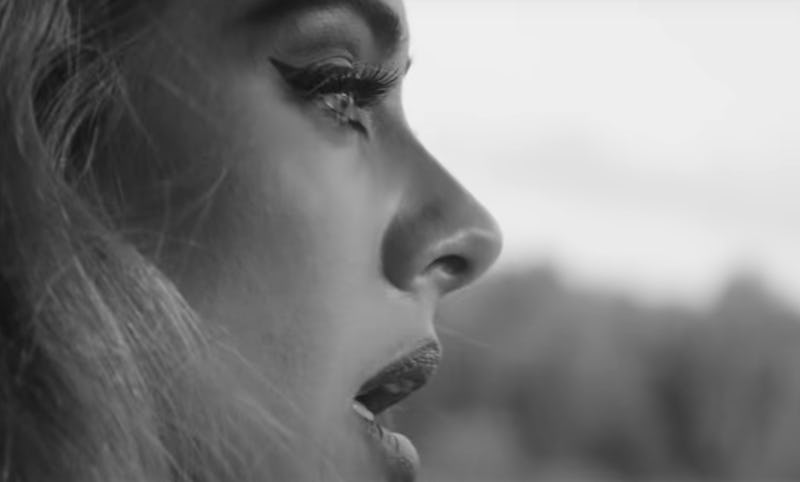 We doubt we'll ever get tired listening to it. The combination of perfect vocals, a soothing melody, and emotionally jacked-up lyrics make "Easy On Me" simply magical. This is just the beginning of more from Adele as Easy On Me is the first track that will be a part of Adele's upcoming album, 30, which will be released on November 19, so mark you calendars. As we joyfully wait for this new album, revisiting all of Adele's heart-wrecking songs will have to do. Just have a box of tissue by your side when you listen to her full discography.
For more news on the hottest released songs and albums, continue to visit us on This is Hype.