The success that multiple Grammy award winner, Taylor Swift has had is undeniable. She has managed to produce and write multiple amazing hits from the country and pop genres. She has managed to dish out ten amazing solo albums as of writing with the most recent one being Midnights (READ: Midnights Review). We decided to take on the difficult task of taking all ten albums from Taylor Swift and consolidating them in our Ranked article. 
Taylor Swift Albums Ranked
10. Taylor Swift (2006)
The first album in Taylor's repertoire sits at the bottom of our list as it has just a couple of memorable tracks. The self-titled album that boasts a lot of country-inspired tunes isn't all that bad, to be frank as it has one of Taylor's hit songs, Teardrops on my Guitar. Considering, everything else, however, that the artist has dished out in the past decade and a half, we're pretty okay with keeping this one in last place.
Our Favorite Tracks:
Tim McGraw
Teardrops On My Guitar
Our Song
9. Reputation (2017)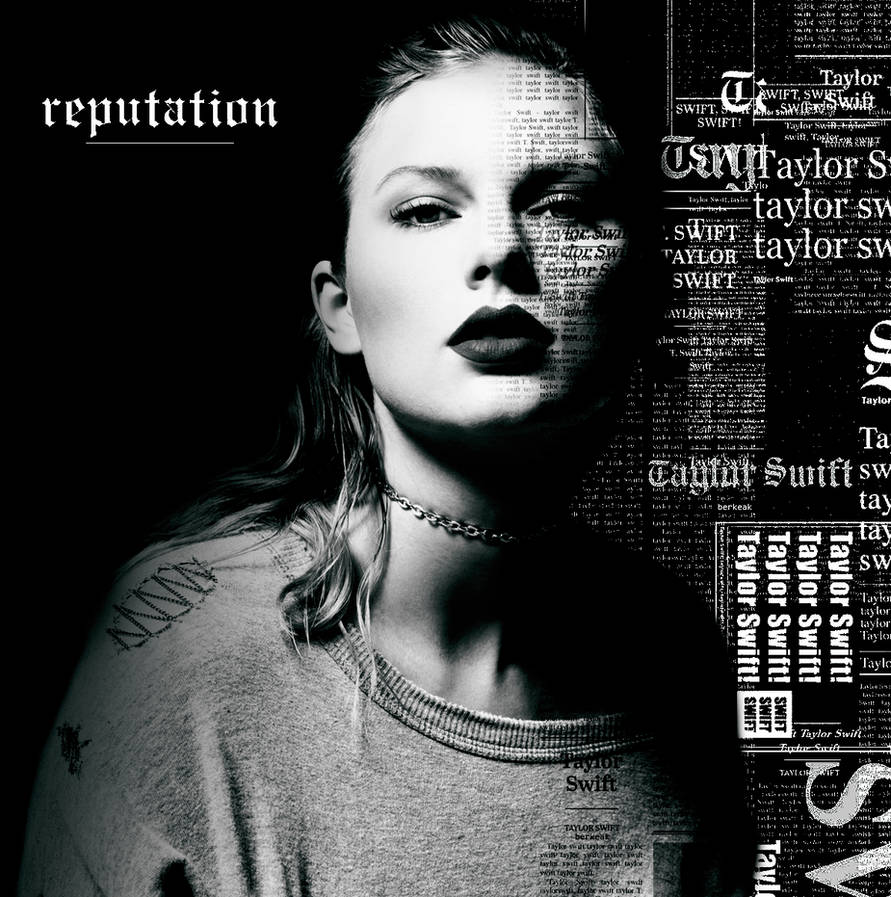 This particular album may draw mixed emotions from Taylor Swift fans, but hear us out. This album has produced hits such as "…Ready For It?", End Game, Delicate, Gorgeous and the controversial rant track Look What You Made Me Do. This album is also the home of sleeper tracks such as New Year's Day but overall the album seems like a mess as an experiment and mixture of pop, electro, and even country-like songs. As a whole, it's not the very best of Taylor Swift that would make you want to listen to the entire album from start to finish.
[hfcm id="9"] [hfcm id="14"] [hfcm id="20"] [hfcm id="24"]
Our Favorite Tracks:
8. Lover (2019)
Lover to be honest isn't all that memorable with just a few mainstream tracks and a lot of forgettable songs. Yes, there are some hidden gems but also some songs that just fall flat. It also lacks the cohesiveness that an album requires and feels more like a mashup of various tracks that don't really work well or make sense together. Lover also felt like a rescue attempt after its flopped predecessor, Reputation.
Our Favorite Tracks:
Cornelia Street
Me! (ft. Brandon Urie)
Lover
7. Evermore (2020)
The sister album to Taylor's Folklore is a great trip down folk music with Taylor Swift reverting back to her country sound while beautifully layering it with pop influences. It is still inferior to the aforementioned Folklore album. It definitely has its shining moments but there are also tracks in its listing that fall under the radar becoming a tad bit on the forgettable side.
Our Favorite Tracks:
willow
champagne problems
coney island
cowboy like me
6. Red (2012)
Red is one of the two albums so far that Taylor has re-released amidst contractual controversies with her former producer. Those issues aside, the re-release brought us back to some iconic tracks from this album specifically All Too Well which received a 10-minute version and a short film that starred Sadie Sink (Stranger Things) and Dylan O'Brien (Maze Runner franchise). There are several anthems in this one that would be great to keep on an endless loop.
Our Favorite Tracks:
All Too Well
22
I Knew You Were Trouble
Begin Again
Everything Has Changed
5. Fearless (2008)
This is a personal throwback or trip down memory lane of an album. Those who like me associate their high school days with Love Story and White Horse, kindly raise your hands! There's something nostalgic with this one even if it's not a complete winner with each track. The country sound Swift is very prominent but there is a certain honesty and innocence to the lyrics for the majority of the songs such as the aforementioned Love Story, White Horse and songs like Hey Stephen, Forever & Always, You Belong With Me and many many more. The melodies and lyrics are simple but pierce through the heart and soul.
4. Midnights (2022)
The newest album as seen in our review deserves a Hype meter core of 10 for a reason. Midnights compared to all the other Taylor swift albums is a showcase of a more modern sound from the artist. It's one of those sounds that can stand toe-to-toe with most songs and albums today from artists such as Lorde and even Harry Styles. It's very artistic and refreshing to hear this angle at Swift's voice and artistry with the majority of the tracks being produced so well. Midnights leans to the pop sensibilities of the artists as a means to show off where and how far she has come.
Our Favorite Tracks:
Lavender Haze
Anti-Hero
Snow on the Beach
Midnight Rain
Bejeweled
3. 1989 (2014)
This is yet another album that has a pretty amazing list of songs from start to finish. With danceable pop hits such as Welcome to New York and the eternally catchy Shake It Off to angsty blends of rock and pop songs like Into the Woods, Bad Blood, Blank Space, and Widest Dreams, there are so many reasons to love 1989 as an album. It blends a variety of genres from Swift but in a manner that doesn't become too overwhelming.
Our Favorite Tracks:
Widest Dreams
Blank Space
Out of the Woods
Bad Blood
Welcome to New York
Style
2. Folklore (2020)
Birthed during the pandemic, Folklore is a raw expressionistic masterpiece from start to finish. We get to hear Swift revert back to her country roots while melding them perfectly with her pop influences. It's a great bridge between the past, present, and future of Taylor Swift. Folklore is just a pure showcase of artistry without restraint and this is evident from the musical choices in the simple melodies and acoustic angle as well as the profound nature of unabridged and unfiltered lyrics which the artist has been completely known for.
Our Favorite Tracks:
the 1
cardigan
exile
mirrorball
epiphany
betty
my tears ricochet
1. Speak Now (2010)
It's been 12 years since the release of Speak Now but it still stands as one of the best albums in Swift's repertoire. It contains some of the best country tracks such as Mean and Dear John but we also get the beginnings of her pop transitions with The Story of Us, Sparks Fly, Mine, and amazing ballads like Back to December. It's a holistically awesome album that showcases the artist's beginnings and bright trajectory which has landed her to where she is now and even where she will continue to rise further in the future. 
Our Favorite Tracks:
Mine
Sparks Fly
Back to December
Dear John
Mean
Enchanted
The Story of Us
Haunted
We fully understand that there may be some variations in opinions especially for Swifties and that this list is purely from our own point-of-view here at This Is Hype Ph. One thing is certain, no matter how our Ranked list of all of the albums from Taylor Swift may look like, we are certain of the bright future that is still in store for this goddess of pop.