May 6 can't come any sooner with the upcoming Doctor Strange in the Multiverse of Madness movie finally revealing itself in cinemas. Of all the Marvel heroes, Doctor Strange has one of the most intriguing backgrounds, rooted more in the mystic arts than science.
Marvel has excited fans even more by revealing a second trailer and we are truly hyped up for the upcoming film. Here's some merch you can buy in Shopee to satisfy the Doctor Strange enthusiast in you. 
Toys and Collectibles
Here are some funky items for the toy collectors out there. Whether you're looking to update your collection or start your journey today, these affordable collectibles ranging from Funko Pops to Kotobukiya Resin statues are looking to be a worthy purchase for both hardcore and new collectors alike.
Graphic Novels
For the graphic novel collector who loves immersing in Doctor Strange's stories, here is a novel that explores something even stranger—what happens if the Master of the Mystic Arts is murdered? The Death of Doctor Strange is written by Jed Mackay and Illustrated by Lee Garbett. Cover Art is by Kaare Andrews.
Clothing and Accessories
[hfcm id="9"] [hfcm id="14"] [hfcm id="20"] [hfcm id="24"]
What better way to spruce up a plain shirt or bag than with a funky patch you can easily pin on it? If you are looking for a cool Doctor Strange-inspired tee for your little ones, there is a cool red T-shirt with a brilliantly laid out Doctor Strange design artwork for boys in sizes small, large and extra-large.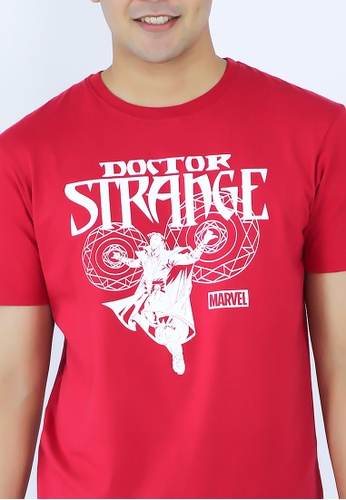 What's your favorite Doctor Strange merchandise on the list?
The 2016 Doctor Strange was epic, and we're hoping for more for Doctor Strange in the Multiverse of Madness. For more on, Marvel and the world of pop culture, continue to keep us company at This is Hype.