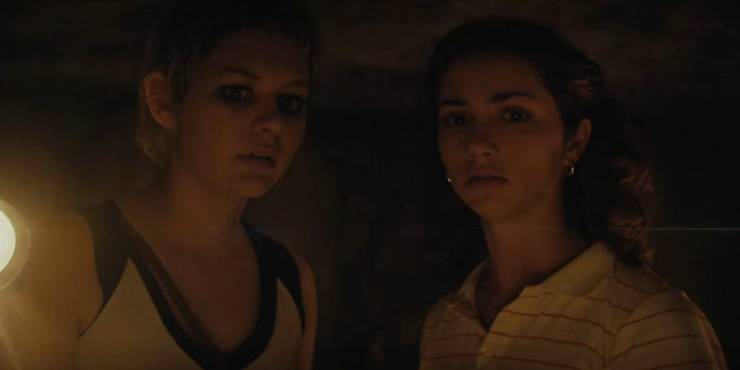 The Fear Street Trilogy continues with Fear Street Part Two: 1978. As mentioned in our previous review of Part One, we will be reviewing all films as they come out on Netflix. The unique style and format of the films have definitely piqued our interest and we would like to see if the sequels live up to the bar set by the first film — making this a worthy slasher-horror franchise for this generation.
Check out our review on Fear Street Part One: 1994.
There is still one more film, Fear Street Part Three: 1666 slated to drop on Netflix this July 16, but in the meantime, here's our Fear Street Part Two: 1978 review:
'Fear Street Part Two: 1978' Review: Spoiler warnings
Take note that this review may include some spoilers (especially for Part One, in case you haven't seen it yet), but for the most part, we will leave out any major plot points that may tamper with your viewing experience.
[hfcm id="9"] [hfcm id="14"] [hfcm id="20"] [hfcm id="24"]
Fear Street Part Two Synopsis
The sequel continues where our characters from 1994 left us as Deena, Josh and the now possessed Sam, visit the only survivor from the 1978 Camp Nightwing massacre. The film then cuts back to the said year at Camp Nightwing where Shadyside and Sunnyvale campers clash in a game of color wars (a version of capture the flag). Sisters Ziggy and Cindy Berman are at the very center of all the chaos and fiasco that occurs within the camp. As they fight against time and yet another possessed murderer, they hope to unravel the mysteries that center on the witch Sarah Fier.
A Lesson on Continuity
Having one director, Leigh Janiak,  for all three films certainly has its advantages in terms of continuity and overall creative control. First and foremost, the colors and mood are consistent from Part One while adding a cinematic environment that captures the '70s. The story while being somewhat self-contained for the most part is able to incorporate key plot points from the first film that is rid of any significant plot holes.
The downside however to the continuity of the Fear Street films so far lies in its formulaic nature. Part Two contains almost every element, flow, and storytelling device that its predecessor had. It is not necessarily a bad thing as it maintains a consistent way of telling a story however in doing so it borders at times at being predictable and quite boring.
The Twists Keep Coming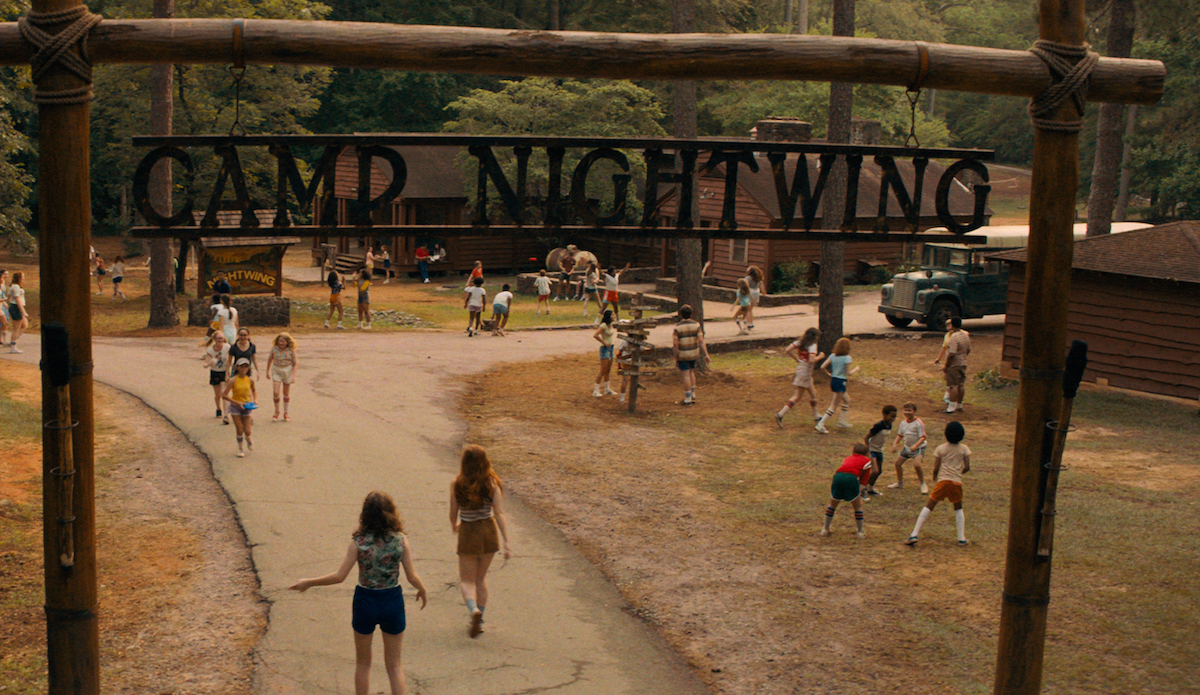 Fear Street Part Two is definitive proof that as viewers, we are to expect the unexpected. Just when things seem to play out in one way the film drastically turns things around as it leaves small surprises that keep the franchise engaging. Overall compared to Part One there is a sense of predictability at times except for the last few moments of the movie However the small and subtle moments that do arrive despite the slow burn, make this movie still exciting to see.
A New Set of Horror Film Influences
The overall tone and mood of this sequel feature influences from slasher films like Friday the 13th and Halloween due to its summer camp setting. The central villain serves also as a copycat from the said films that serve as an underwhelming and failed attempt to capture a character with a long-lasting appeal. Fear Street Part Two tries to set itself apart as a fresh take on the genre, however it fails at times to create a unique experience that just borders on being overshadowed by other horror cult classics.
A Change of Pace
The pacing of this installment does not achieve what its predecessor did so brilliantly. Due to this some of the character development feels rushed and forced at times and sadly it lacks a great build-up to establish empathy and relatability with the main cast. It however builds a great background story for the entire franchise and creates more depth for some of the supporting cast members of the first film.
Janiak wastes no time to get to the much-anticipated gore and violence which have increased a bit in quantity while still being subtle and timed perfectly. The gore-fest is indeed the highlight and has variations of scenes that depict them in their entirety while others show hints to the violence. Compared to Part One, the action and violence take center stage over the exposition for the characters which are just embedded within the gory scenes. It is still praise-worthy to note, however, that the strategic story-telling device used by narrating a plot in reversed chronological order is still exciting to witness.
Expanding the Fear Street Universe
One of the feats that this sequel does achieve is the world-building that it continues to create for Shadyside and Sunnyvale. This film is able to answer some of the questions that Part One left us with and is able to serve as a worthy successor even with the inconsistencies in pacing and character development. When we look at the franchise as a whole, however, only then can we truly appreciate the Fear Street 1978 for what it truly is — a gory spectacle of an ongoing origin story.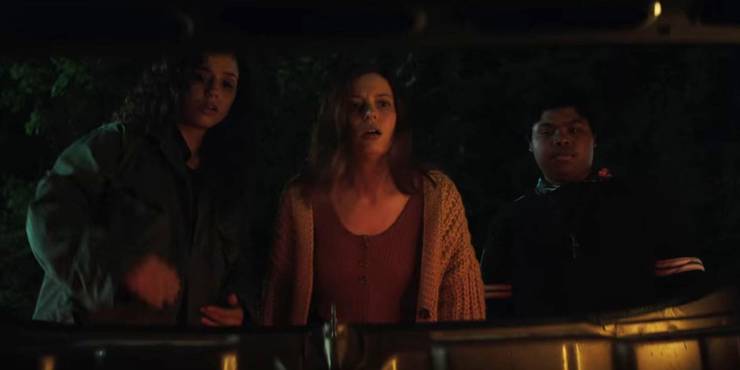 'Fear Street Part Two: 1978' Review verdict
Fear Street Part Two falls victim to the sequel trap that doesn't quite beat its predecessor. There are ups and downs in this film but as a whole, every element (even its weakest links ) make this a film still worth seeing. Stream Part Two now because the journey that it takes us into is still unlike any other. For the most part, it is still a fun and exciting story with more gore and action than Part One which is enough reason to see it.
As mentioned, the trilogy isn't over yet with Fear Street Part Three: 1666 scheduled to drop on Netflix this July 16. The epic conclusion to this trilogy is the one we are most ecstatic for as it brings back all the cast members (even those who were killed off) as they play characters from the year 1666 in what seems to be a reenactment of the events with Sarah Fier. How will it all end? We have no clue and no other option but to wait for Fear Street Part Three: 1666's release.
Add The Fear Street trilogy to your List on Netflix:
For more on Fear Street, check out our article, Fear Street Trilogy: Everything You Need To Know