Halloween has come early for fans of slasher and horror flicks with the arrival of Netflix's Fear Street Trilogy which drops in the streaming service throughout the month of July. Every Friday starting last July 2 until July 16, Netflix will release one film from the trilogy.
There are a lot of details that may be unfamiliar to viewers regarding the films that's why we have come up with everything that you need to know before devouring the films. Here are 5 things you must know before watching each of the three films:
1. There is an Abundance of Fear Street Novels
R.L. Stine is the mastermind behind the Fear Street novels which were released and popularized back in the '90s as the teenage counterpart to his children's horror series, Goosebumps. The original book series consists of 51 novels which were published from 1989 to 1997 with Fear Street: New Girl kicking off the book franchise. Since then, there have been roughly twelve spin-offs to the series such as The Fear Street Saga, Ghosts of Fear Street, and Fear Street Cheerleaders, just to name a few.
[hfcm id="9"] [hfcm id="14"] [hfcm id="20"] [hfcm id="24"]
The books follow a range of suspicious and odd events that range from the supernatural down to being extremely gruesome and creepy, that all take place in the fictional city of Shadyside. The title of the series comes from the name of a fictional street in the city, which was named after the Fier family and was later renamed Fear Street after rumors circulated regarding a curse that surrounded them. If you plan to dive deeper into the source material from which the film franchise is based on but find reading over 80 novels to be a daunting task, do not fear — it's easier than it seems. Similar to Goosebumps, most of these novels feature a stand-alone, self-contained stories within each of the books with only a few titles having a sequel or interconnected characters or references.
2. The Trilogy Was Supposed To Be A Disney Series
The Fear Street book franchise was on the radar of film producers as early as 1997 — the year of publication for the final book of the original series. Viacom Productions was the first to strike a deal with Parachute Entertainment to produce a primetime TV series based on the Fear Street books. Shortly after, another production company had its sights on the franchise through the Disney-owned, ABC Television, which had bought the rights to a Fear Street pilot episode. The said pilot for the Fear Street television series, entitled Ghosts of Fear Street, aired on ABC Television in July 1998. It resulted in poor ratings prompting the company to shut down the production for the series.
However, after more than 20 years of negotiations and attempts to produce a Fear Street film, Netflix finally acquired the rights to create a movie franchise based on R.L. Stine's masterpieces. All three films were directed by Leigh Janiak and the release was initially intended to be a month apart from each other until the executives finally decided on the unique strategy of releasing all three films in the span of one month.
3. The Trilogy Uses A Unique Story-Telling Device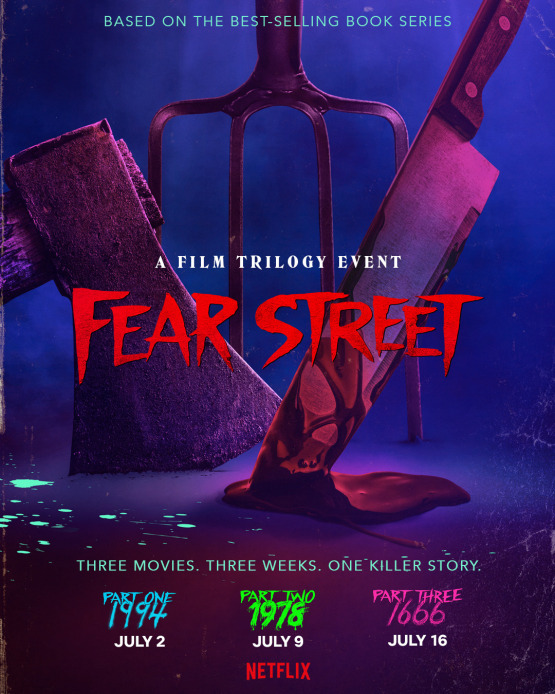 In addition to the unique style of releasing the franchise within a month (having a week's interval in-between each film), the story follows a reversed chronological order to tell an interconnected story. Each film focuses on the horrific events that occur in Shadyside during a specific time period specified in the years 1994, 1978, and 1666. According to Director Janiak, this flashback style of storytelling allowed for her to include little easter eggs that can be seen across all films — even more visible as audiences rewatch the entire franchise (the very goal and definition of sticky content).
4. Several Horror Films Serve As Inspiration for The Trilogy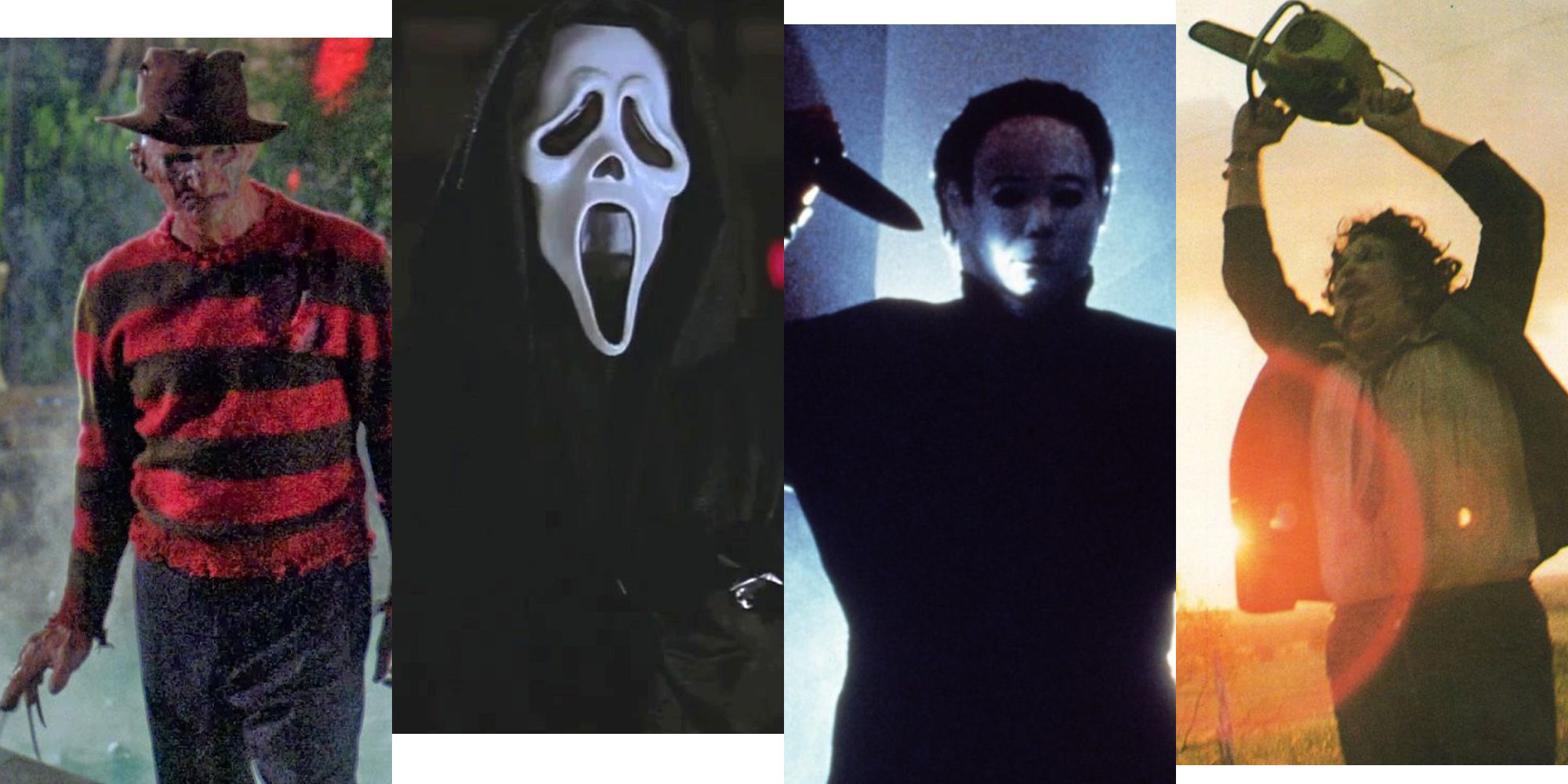 Director Janiak is able to transport her viewers in different eras in the Fear Street Trilogy without overdoing it. The different timelines in each film also create an avenue for a nostalgic ride through the '90s, '70s, and 1600s while touching on classic horror tropes and styles that are very applicable in each era. Janiak was able to masterfully find a balance between using inspirations from our favorite horror flicks while still being appropriate and easy to consume for this generation. Each part of the Trilogy has specific slasher horror films that serve as its inspiration — Scream and I Know What You Did Last Summer for Part One: 1994, Friday the 13th and Nightmare on Elm Street for Part Two: 1978 and The Blair Witch Project and The Village for Part Three: 1666.
5. The Fear Street Trilogy Films are R-Rated Films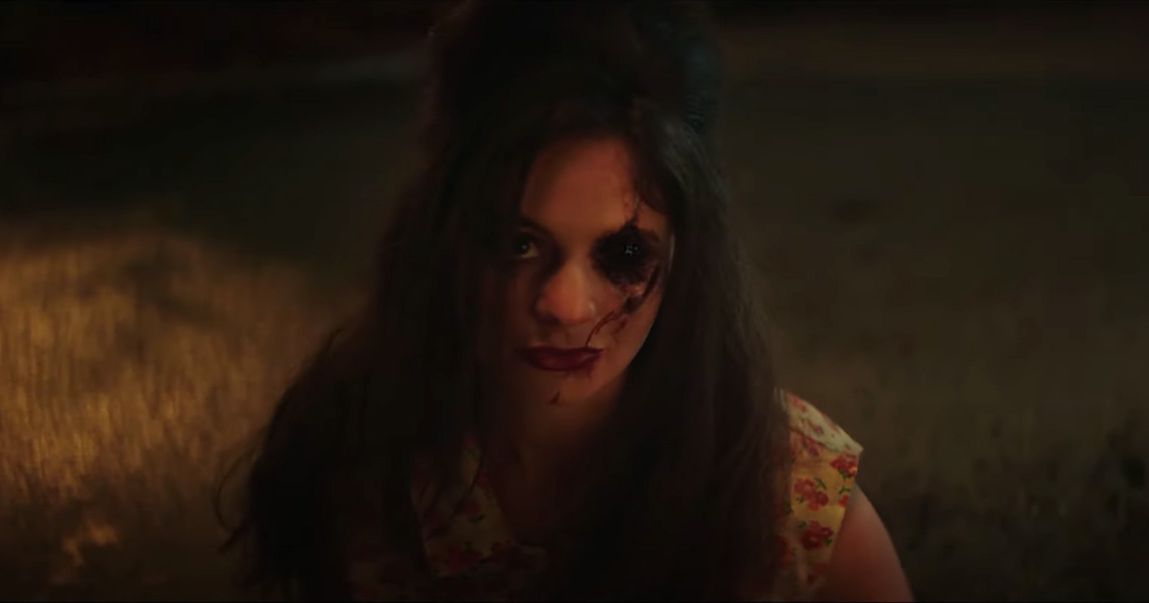 Contrary to what many might expect from an R.L. Stine adaptation, Fear Street veers away from any kid-like innocence that Goosebumps may be known for. Instead, we get teenage raging hormones and unexpected gore which earns the franchise an R-rating. Again, this is all based on the source material which really targets a more mature audience compared to Stine's other works. Director Janiak was able to bring all the elements of a great teenage horror flick and even orchestrated the most unlikely group of heroes. According to her, these are "characters who we would expect to be killed off in the first 5 minutes" but it is also in this group of misfits that we start to question and even root for until the very end.
With the release of the first film in the franchise last July 2, we can say that we are definitely excited for the entire franchise to make its way to Netflix. This is a franchise that provides a lighter version of our favorite horror films that will appeal to both hardcore horror fans and those who are looking for an entertainment spectacle of an event.
Add The Fear Street trilogy to your List on Netflix:
Check out our Review on Fear Street Part One: 1994, but be warned, there are a few spoilers in this article.