This July 2022 there will be a plethora of content that will drop in movies, TV, music, shoes, sneakers, and streetwear that we should all be out on the lookout for. So mark your calendars and get ready for a jam-packed month up ahead as we give you our Hype List for the month of July 2022.
HYPE LIST JULY 2022: MOVIES & TV SHOWS
Back to the Upside Down. Love blooming. Norse Mythology meets Rock & Roll. These are just some of the many stories that await us for the month of July 2022 and our Hype List brings you the low down of every release for this coming month. 
Netflix
Stranger Things Season 4 Vol. 2
Release Date: July 1
The penultimate installment of the series' fourth season's 2-part volume is kicking off the month of July. The first volume of Stranger Things seasons 4 left us as viewers in shambles and in utter frustration over the cliffhanger moment that transpired with its epic ending. The closure is just right around the corner for die-hard fans as we finally get to see the possible epic battle between Eleven and the big baddie for this season — Vecna. We also hope to find out what happens to Nancy and if all the members of the gang, specifically the three groups that have been split up in various locations around the world would reunite for this epic conclusion. 
Hello, Goodbye, and Everything in Between
Release Date: July 6
[hfcm id="9"] [hfcm id="14"] [hfcm id="20"] [hfcm id="24"]
Based on the novel of the same name by Jennifer E. Smith, Hello, Goodbye, and Everything In Between stars Talia Ryder and Jordan Fisher. This coming-of-age romantic comedy follows Claire (Ryder) and Aidan (Fisher) who have made a pact with each other to break up before college – no hard feelings, broken hearts, and regrets. These decide to seize every moment before the break up for what seems to be a goodbye date. Will they truly find the closer that they seek? Stream Hello, Goodbye, and Everything in Between on Netflix this July!
Boo Bitch
Release Date: July 8
The star of the hit franchise, To All The Boys, is back for this limited comedy series. Lana Condor portrays Erika who alongside her best friend, Gia (portrayed by Zoe Colletti) dreams to be seen, despite the social climate of their school. This desire is all the more complicated when Erika suddenly becomes a ghost and the two must figure out how to live their best lives despite this dilemma. 
Resident Evil
Release Date: July 14
The popular zombie-shooter-game-turned-film-franchise now hits the streaming platform as a series. This particular version goes back and forth between two points in time — 2022 and 2036. The first timeline revolves around the struggles of half-twins Billie and Jade — the children of the infamous Dr. Albert Wesker — as they move to The New Raccoon City. They in turn uncover the truth about their father and the T-Virus. The 2038 timeline on the other hand centers on the global manhunt for Jade that is spearheaded by The Umbrella Corp. During this time, human civilization has also been reduced significantly to 15 million refugees who live in walled cities to protect themselves from groups of cannibalistic mutants. 
Persuasion
Release Date: July 15
This upcoming film from Netflix is based on a novel of the same name by one of the literary geniuses of the 18th century, Jane Austen. Persuasion follows Anne Elliot who was persuaded not to marry an extremely dashing man due to their disparity in social class. Eight years later, however, the same man re-enters the picture, and it's up to Anne to decide if she is to seize the second chance at her true love or if she is to walk away from it once again.
The Gray Man
Release Date: July 22
When the CIA's most highly skilled mercenary, Court Gentry aka Sierra Six (Ryan Gosling), uncovers dark agency secrets, he becomes the primary target. He is then hunted around the world by a group of highly trained international assassins and more importantly by his psychotic former colleague by the name of Lloyd Hansen (Chris Evans).
In Cinemas
Thor: Love and Thunder
Release Date: July 6
The God of Thunder returns! This time around Thor embarks on a journey unlike anything he's ever faced — a quest for inner peace. His retirement is however cut short when he comes face to face with one of his most ruthless and despicable opponents yet — Gorr the God Butcher. This galactic killer seeks to bring about the extinction of the gods and this prompts Thor to team up with his pals such as Korg, Valkyrie, and his ex-girlfriend, Jane Foster who now wields the hammer Mjolnir as the Mighty Thor.
The Black Phone
Release Date: July 20
This supernatural horror film stars Ethan Hawke who returns to the horror genre — the last being his work in Sinister — for a role that is devilishly horrifying. Hawke plays the role of a child kidnapper and serial killer called The Grabber. The Grabber's latest victim is a shy but clever 13-year-old boy by the name of Finney Shaw who discovers a disconnected phone on the wall which allows him to hear the voices of The Grabber's previous victims who are dead set to help Finney escape the clasps of his captor. 
DC League of Super-Pets
Release Date: July 27
When the Justice League is captured by a hairless guinea pig named Lulu (Kate McKinnon) the fate of the heroes and of the universe is in the hands of a group of furry friends. This new superhero team is led by Superman's dog, Krypto (Dwayne Johnson) alongside an indestructible hound, Ace (Kevin Hart); a pig who can grow to gigantic sizes named PB (Vanessa Bayer); a turtle who has super-speed named Merton (Natasha Lyonne); and a squirrel with electric powers named Chip (Diego Luna). These unlikely heroes must come together despite their difference as the fate of the universe is literally in their fury paws.
HBO Go Asia
Pretty Little Liars: Original Sin
Release Date: July 28
A is back. This series will be set in the same universe as its predecessor series as a new mysterious assailant plagues the town of Millwood. Original Sin is set twenty years after the events of Pretty Little Liars. The shows will feature a brand-new set of Little Liars played by young actors and actresses such as Chandler Kinney, Maia Reficco, Bailee Madison, and many many more. Who knows what deep-seated secrets these teens have covered up but one thing is for sure, A is in the loop and is more than ready to unravel each and every one of them in a game of torment.
HYPE LIST JULY 2022: SNEAKERS AND STREETWEAR
Variety. That's what the month of July offers for sneakerheads. From New Balance to Air Jordans and even down to some re-releases for the Yeezy slides. There seems to be something in store for the avid shoe collector or even those looking to pull off a hype beast pair to match their OOTD.
Stone Island x New Balance RC Elite V2
Release Date: July 5
Price: $220 (around Php 11,000)
Modern sneakers also get great collabs, and Stone Island's take on the RC Elite V2 is just as interesting with the bold logo branding on the toe box and a 3D knit upper with synthetic overlays. Coming in two colors, these running sneakers are cutting-edge with the use of New Balance's FuelCell cushioning and a full-length carbon plate.
Air Jordan 1 Low FlyEase Bio Hack
Release Date: July 6
Price: $130 (around Php 6,500)
Jordan Brand is bringing back the eccentric Bio Hack colorway in a new Air Jordan 1 Low that uses Nike's FlyEase tech. This version features a wraparound zipper along with two straps in place of the traditional shoelaces that should help in giving you an easier time wearing them. The colorway may not fancy everyone, but it's nice to see FlyEase to make it to Air Jordans.
Nike LeBron 3 "Barbershop"
Release Date: July 13
Price: $185 (around Php 9,250)
Time does fly, and we're at an age where LeBron's older signature sneakers get the retro treatment like Air Jordans. Dropping this month is a new colorway of the LeBron 3 called "Barbershop", which is a nod to Lebron's family and hometown. It's a clean colorway with a dominant black upper and red, blue, and white stripes that depict barbershop poles.
New Balance 550 White Mint 
Release Date: July 15
Price: $110 (around Php 5,500)
The 550s have made a lot of buzzes ever since it got great collaborations from brands like Aime Leon Dore. If you are looking for a great pair of 550s that you'll have an easier time to cop, New Balance this fresh white and mint colorway should catch your attention–especially if you are into clean white pairs with a hint of pastel colors.
Travis Scott x Air Jordan 1 Low OG "Reverse Mocha"
Release Date: July 21
Price: $150 (around Php 7,500)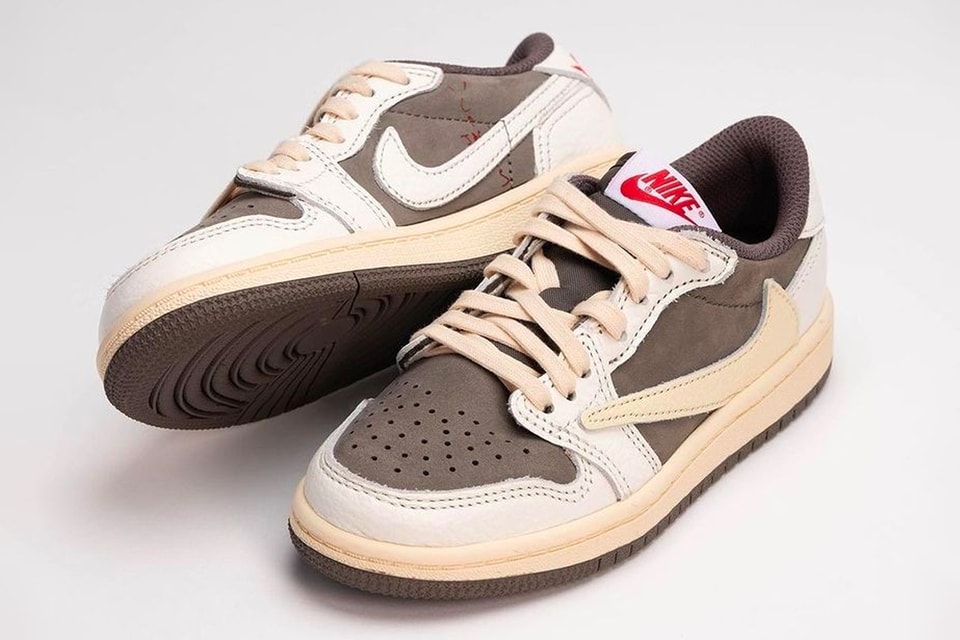 As one of the most hyped Air Jordans this year, expect people to go crazy in copping these pair come July. While it is a reverse color blocking of the OG Mocha, we do think that this version looks cleaner. We wish you all the best in copping this pair–especially since the resale prices are sky high already.
Yeezy Slide restock (Bone, Onyx, Resin)
Release Date: July 25
Price: $70 (around Php 3,500)
It seems like the cozy, work-from-home life is staying for good, and the Yeezy gods are blessing us with another restock of their Yeezy Slides. Reportedly restocking in Bone, Onyx, and Resin, these are a pair of cozy footwear that you won't mind getting multiple pairs–especially if you are lucky to get them at retail.
HYPE LIST JUNE 2022: MUSIC
The world of music is flourishing with tons of releases this month with these albums from amazing artists that you can add to your playlist for the month of July.
Mercury Act 2
Artist: Imagine Dragons
Release Date: July 1
Mercury – Act 2 is the sixth studio album by American pop rock band Imagine Dragons and serves as a sequel to the band's 2021 album Mercury – Act 1. "Bones" was released as the lead single to Mercury – Act 2 on March 11, 2022. The song was used to promote the upcoming third season of the Amazon Prime Video series The Boys. If the group's previous track record is to be an indication of what this album is set to deliver than we can expect nothing but great creative brilliance.
Girls
Artist: Aespa
Release Date: July 8
While we got a preview of the songs in Aespa's upcoming mini album Girls with Illusion and the English version of Life's too Short, the quartet still have yet unleashed the next chapter of Kwangya, which we should know come July 8 when all of the songs are finally revealed.
Checkmate
Artist: ITZY
Release Date: July 15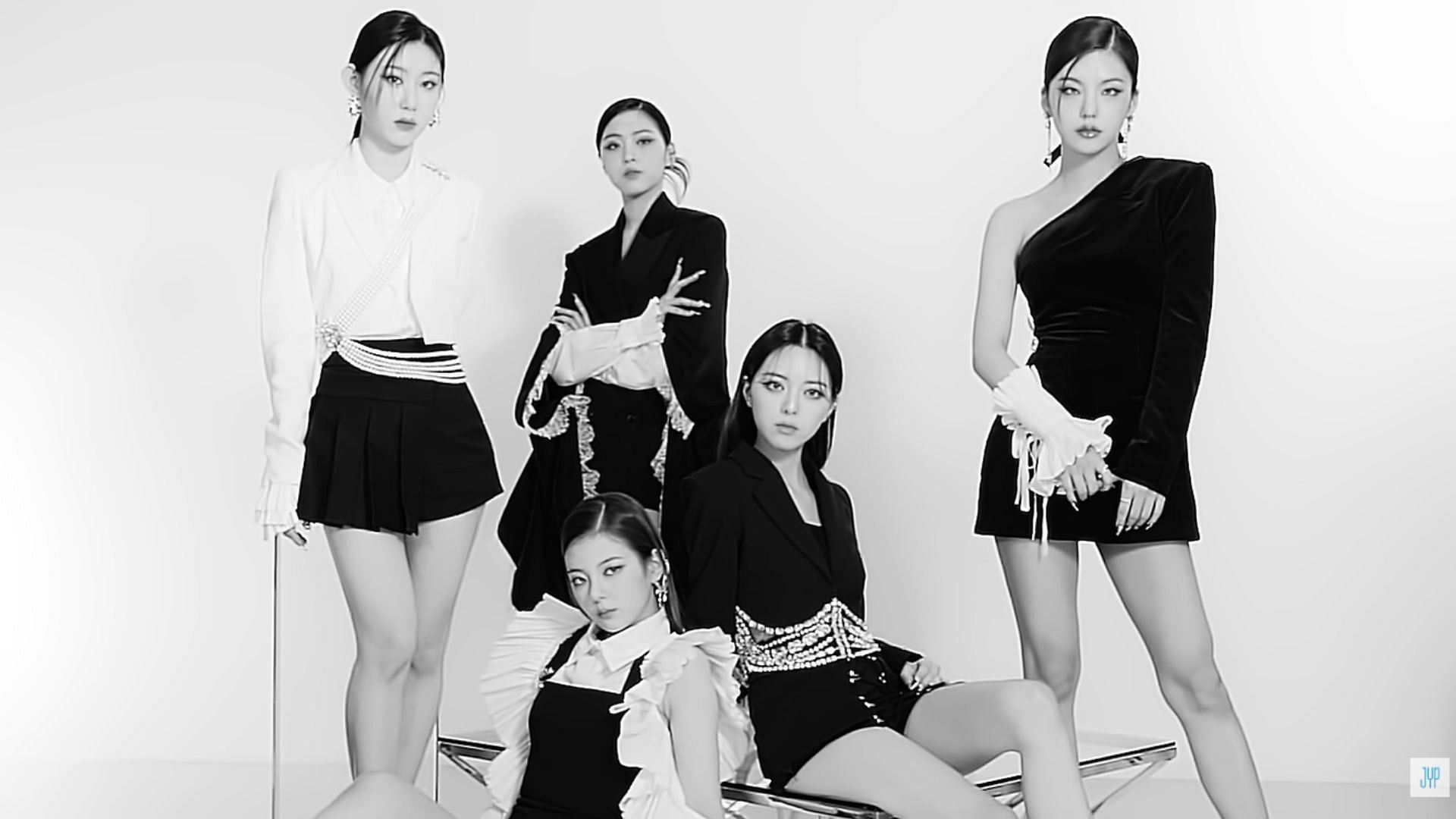 After close to 10 months since their first full album Crazy in Love, Itzy makes their return to making KPop music with Checkmate, where they created buzz for finally doing a royalty concept. Interestingly, Sneakers is the title track, so we're puzzled with how their current album concept relates to the songs in their next album–who knows, they might pull of an epic surprise!
Special
Artist: Lizzo
Release Date: July 15
Lizzo has been a rising shining star as of late in the pop and rap world. This is the fourth studio album for the artist and is sure to feature another set of amazing tracks that would deliver earworm moments such as the artist's big hits such as Juice and Truth Hurts and About Damn Time which also happens to the be the lead single for this upcoming album.
Celebrate
Artist: TWICE
Release Date: July 27
TWICE knows how to certainly look back and "celebrate" the journey of success that they have gone through.  The group debuted in Japan on June 28, 2017, under Warner Music Japan, with the release of a compilation album titled #Twice which charted at number 2 on the Oricon Albums Chart. This time around the group is set to go back to their roots and beginnings by releasing their fourth Japanese album — pointing out that their talent and influence knows no borders, including language.
As seen in our Hype List, the month of July isn't short on amazing content. It's a month of celebrating the best of pop culture with more to surely come as our Hype List for July 2022 barely scratches the surface. Tune in to This Is Hype Ph to find out the latest news and updates on everything and anything in pop culture!
Which ones from our extensive Hype List to drop this July 2022 are you excited for the most?