This October 2022 boasts a plethora of content that will drop in various forms of mediums in pop culture — all of which we should all be out on the lookout for. So mark your calendars and get ready for a jam-packed month up ahead as we present to you our Hype List for the month of October 2022.
HYPE LIST OCTOBER 2022: MOVIES & TV SHOWS
From intense horror films to sports documentaries and even down to superhero and mythologically-centered tales. The month of October 2022 is just jam-packed with amazing films and shows that you won't want to miss out on and our Hype List brings you the low down for each notable release. 
NETFLIX
FEATURED CONTENT
Doll House
Release Date: October 7
Baron Geisler stars in this Netflix original Filipino film that revolves around a troubled lead singer of a rock band who tries to undergo a journey of recovery from his demons of drugs and alcohol. His ultimate mission for redemption begins when he sets out to rekindle the relationship that he never had with his long-lost daughter. The story seems to be a very cutesy comedy-drama which may feature a side to Geisler that we haven't seen before. We have to wait and see how it all turns out when Doll House drops on Netflix this October.
The Redeem Team
Release Date: October 7
[hfcm id="9"] [hfcm id="14"] [hfcm id="20"] [hfcm id="24"]
From the filmmakers of the Michael Jordan documentary series The Last Dance comes the story of the US men's basketball team as they seek to redeem themselves during the 2008 Beijing Olympics. After their shocking performance in the 2004 Olympics, the team is hell-bent on proving to themselves and the world that they are more than capable of grabbing the gold. This series dives into how it all went down.
The Watcher
Release Date: October 13
The Watcher is based on the true story of a married couple who, after moving into their dream home in New Jersey, are harassed through letters signed by a stalker named The Watcher. This show is the brainchild of American Horror Story and Glee creator Ryan Murphy and it stars Naomi Watts and Bobby Cannavale. Based on the trailer, this looks like a very promising and utterly creepy offering that is just in time for the month of October.
The School of Good and Evil
Release Date: October 19
The School for Good and Evil is an upcoming fantasy film directed by Paul Feig and is based on the 2013 novel of the same name by Soman Chainani. The film follows the adventures of best friends Sophie and Agatha, who are kidnapped and taken to the titular School for Good and Evil. After their fortunes are reversed, they try to figure out a way to return home. In doing so, their friendship is put to the test.
20th Century Girl
Release Date: October 21
20th Century Girl is set in the year 1999 and follows the first love and friendships of a high school student, Bo-Ra (Kim You-Jung). She is good at taekwondo and has a bright and positive personality. She is asked to keep close tabs on a boy in school on behalf of her deeply smitten best friend but in turn, she gets swept up in a very complicated love story of her own.
ADDITIONAL NETFLIX CONTENT
These three films barely touch the surface of what Netflix is to offer for October 2022. There are more to look out for. Here are some other films and shows that you must look out for:
Mr. Harrigan's Phone (October 5)
Glitch (October 7)
Luckiest Girl Alive (October 7)
The Midnight Club (October 7)
The Mole (October 7)
The Curse of Bridge Hollow (October 14)
Somebody Feed Phil (October 18)
Gabriel Iglesias: Stadium Funny (October 18)
From Scratch (October 21)
High: Confessions of an Ibiza Drug Mule (October 21)
The Good Nurse (October 26)
IN CINEMAS
Woman King
Release Date: October 5
Inspired by true events, the film, The Woman King, tells the story of the Agojie, the all-female unit of warriors who protected the African Kingdom of Dahomey in the 1800s. Viola Davis stars as General Nanisca who is tasked to train the next generation of recruits as she readies them for battle against the Oyo Empire whose men are determined to destroy the way of life of the African Kingdom.
Ticket to Paradise
Release Date: October 5
George Clooney and Julia Roberts team up in this film as two divorced parents, David and Georgia respectively. They travel to Bali as their daughter Lily plans to marry a man named Gede, whom she has just met. The two try to set aside their differences to work together to sabotage the wedding and prevent Lily from making the same mistake they made twenty-five years ago. What ensues is an all-out mess filled with lots of laughs, romances, and even heartaches. 
Amsterdam
Release Date: October 6
Amsterdam boasts a stellar cast that consists of Christian Bale, Margot Robbie, John David Washington, Chris Rock, Anya Taylor-Joy, Zoe Saldaña, Mike Myers, Michael Shannon, Timothy Olyphant, Taylor Swift, Rami Malek, and Robert De Niro, just to name a few. The film is based on the Business Plot, a 1933 political conspiracy in the United States. It follows three friends—a doctor, a nurse, and a lawyer—who are caught up in the mysterious murder of a US senator in the 1930s and they must do everything in their power to clear up their names before it's too late.
Black Adam
Release Date: October 19
DC begins its onslaught of theatrical releases this year with the much-anticipated film, Black Adam. The film will revolve around the titular character played by Dwayne Johnson who is, by all means, an anti-hero known for his anger, rage and unpredictable and unconventional crime-fighting techniques, and sense of morality. After getting unleashed from his 5,000-year imprisonment, Black Adam uses the almighty powers of the ancient gods to uphold his unique form of justice in the modern world while still being haunted by his past and those who hurt him and his family.
DISNEY+
Werewolf by Night
Release Date: October 7
Marvel drops its first-ever Special Presentation in the Marvel Cinematic Universe (MCU). The special follows a secret group of monster hunters as they compete for a powerful relic while going up against a dangerous monster. Gael García Bernal stars in the special as Jack Russell / Werewolf by Night, along with Laura Donnelly and Harriet Sansom Harris. This MCU special ties in perfectly with the horror theme for the month which may exactly be what we need from Marvel!
HYPE LIST OCTOBER 2022: SNEAKERS AND STREETWEAR
Yeezys. Converse Chucks. Jordans. Reeboks. The month of October offers something cop-worthy for sneakerheads or even those looking to pull off a hype beast pair to match their OOTD.
New Balance 550 "Lakers"
Release Date: October 5
Price: Around Php 5,795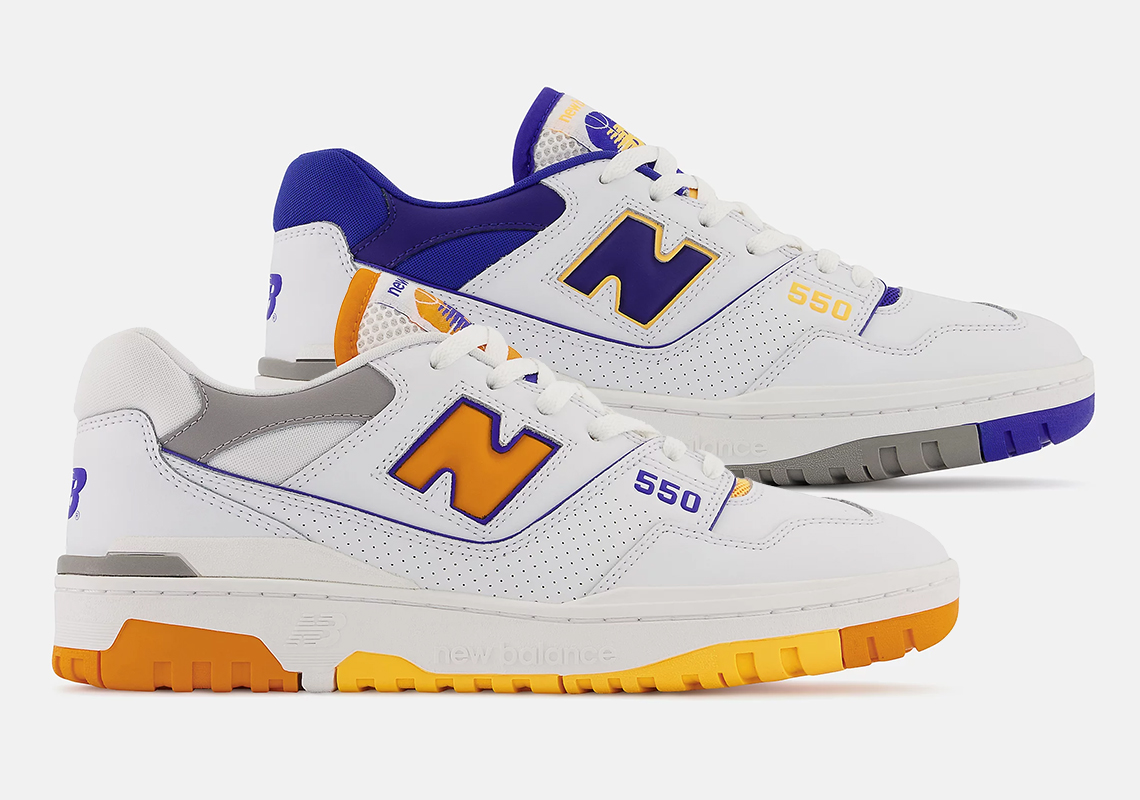 While unofficial, both 550 colorways in dominant white really fit the color scheme of the Los Angeles Lakers in Purple and Yellow. While there's not much a difference from them with your usual 550, we think that the color scheme and unofficial Lakers association will make them hype-worthy.
A-COLD-WALL* x Converse Chuck 70
Release Date: October 6
Price: $110 (around Php 6,500)
A-COLD-WALL* works on another collab with Converse, this time focusing on the Chuck 70. Keeping its simple, techwear vibe, both colorways of the upcoming collab feature reflective film prints and ACW patches on the lateral side, and translucent vulcanized soles, all while keeping the canvas upper that's part of the Chuck 70's core DNA.
adidas Yeezy 700 MNVN Analog
Release Date: October 6
Price: Around Php 13,000
Forget about the Kanye West drama, as adidas is still pushing through with its Yeezy Drops with this upcoming Analog Yeezy 700 MNVN. Unlike previous Yeezy 700 MNVN models, the Analog completely ditches the bungee lacing system for a complete laceless look. Pair that with a white/black color blocking, and they are a clean slip-on pair.
Reebok Answer IV Dynamic Blue
Release Date: October 7
Price: $150 (around Php 8,800)
Reebok is coming back strong, and we're excited to see some of Allen Iverson's signature sneakers come back–even if they are not OG colorways like this Dynamic Blue one. We like the color blocking on these, as the red accents give it either a low-key Gundam vibe or a Clippers-inspired colorway
Reebok Question 97 Lux
Release Date: October 14
Price: $160 (around Php 9,400)
Another interesting Reebok sneaker is this mid version of the Question (also known as Question 97) in a luxe black and gold color blocking. Aside from the color blocking, it's said to be made of premium materials like smooth leather and nubuck, along with metallic gold accents to give it a luxurious appeal
Air Jordan 4 White/Nav
Release Date: October 25
Price: $210 (around Php 12,400)
While it's not an OG colorway, this one mixes up the "Cement" Air Jordan 4 with Navy Blue accents, giving it a new look to the sneaker while keeping a close-to-OG look. It's a true Air Jordan 4 through and through with its plastic winglets and heel tab, along with tumbled leather for the upper and its trademark midsole.
HYPE LIST OCTOBER 2022: MUSIC
An abundance of KPOP, concerts, and pop albums. The world of music is flourishing with tons of releases this month with these albums from amazing artists that you can add to your playlist for the month of October.
28 Reasons
Artist: Seulgi
Release Date: October 4
It seems that Red Velvet's Psycho era gets an extension, as Seulgi is the third member to have a solo album. Judging by all the teasers so far, it looks like Seulgi will be exploring more of Red Velvet's dark concepts by herself. Maybe we also get a continuation to Peek a Boo and Really Bad Boy too?
Mic On
Artist: Mamamoo
Release Date: October 11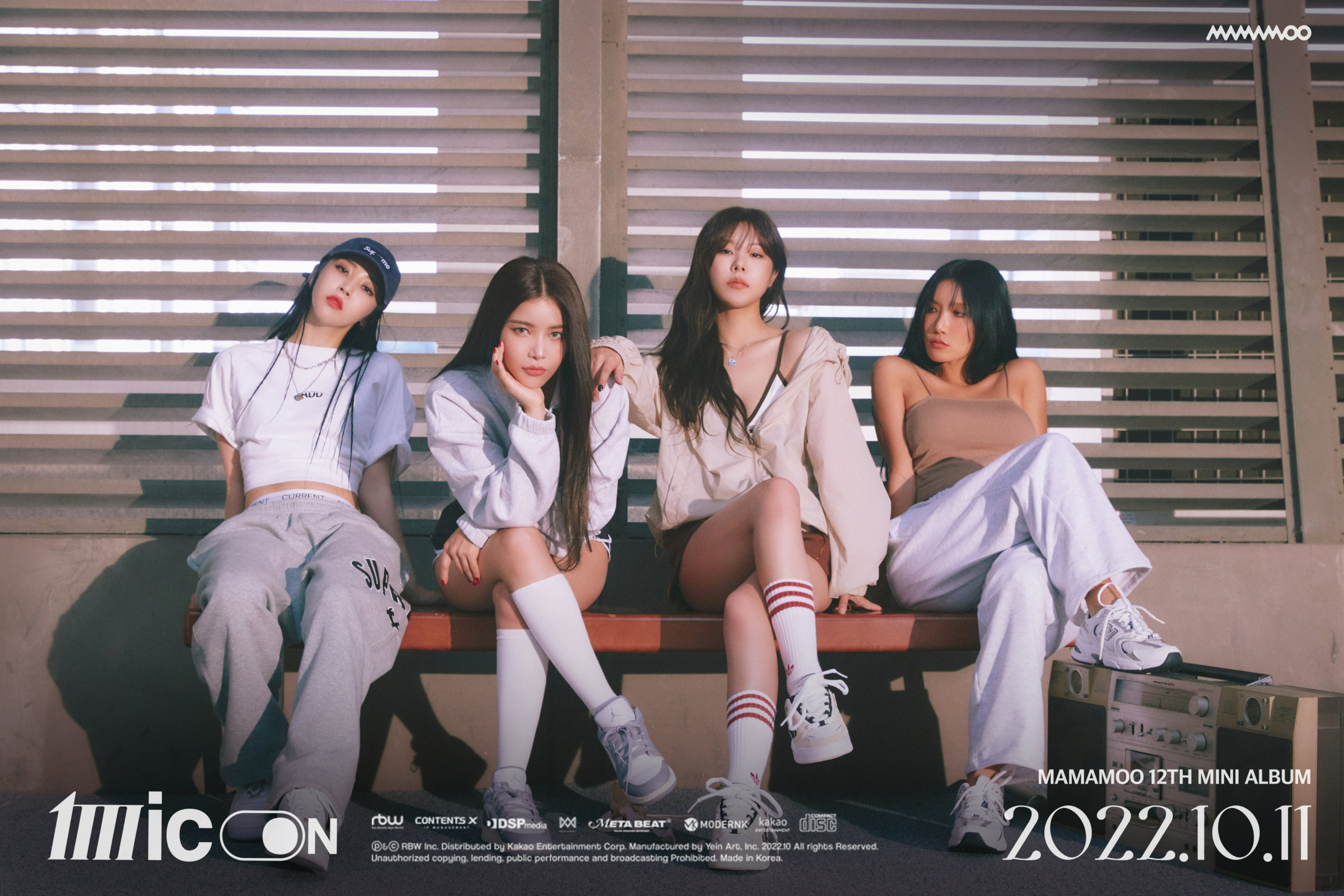 Mamamoo's return as a group with Mic On is much awaited, as it has been over a year since they made new music together. All four members we able to succeed in their solo endeavors, and Mic On is the perfect timing for the group as they celebrate their eighth year in the KPop scene.
Apocalypse: Follow Us
Artist: Dreamcatcher
Date: October 11
Dreamcatcher's more rock approach to KPop makes them unique in the industry, and we liked their approach with Apocalypse: Save Us. Given our positive reception for that album, we're just excited to see how they will shake up KPop conventions with Apocalypse: Follow Us.
Return of the Dream Canteen
Artist: Red Hot Chili Peppers
Date: October 14
This upcoming album marks the band's second release in 2022 after Unlimited Love rolled out on 1 April. As guitarist John Frusciante is back, the band is all geared up for this album being released via Warner. Running up to its release, they dropped a new single "Tippa My Tongue" on 19 August while the entire album comprises 17 tracks. Get ready to rock out with RHCP for this month as week expect this to be a very sick album!
Being Funny in a Foreign Language
Artist: The 1975
Date: October 14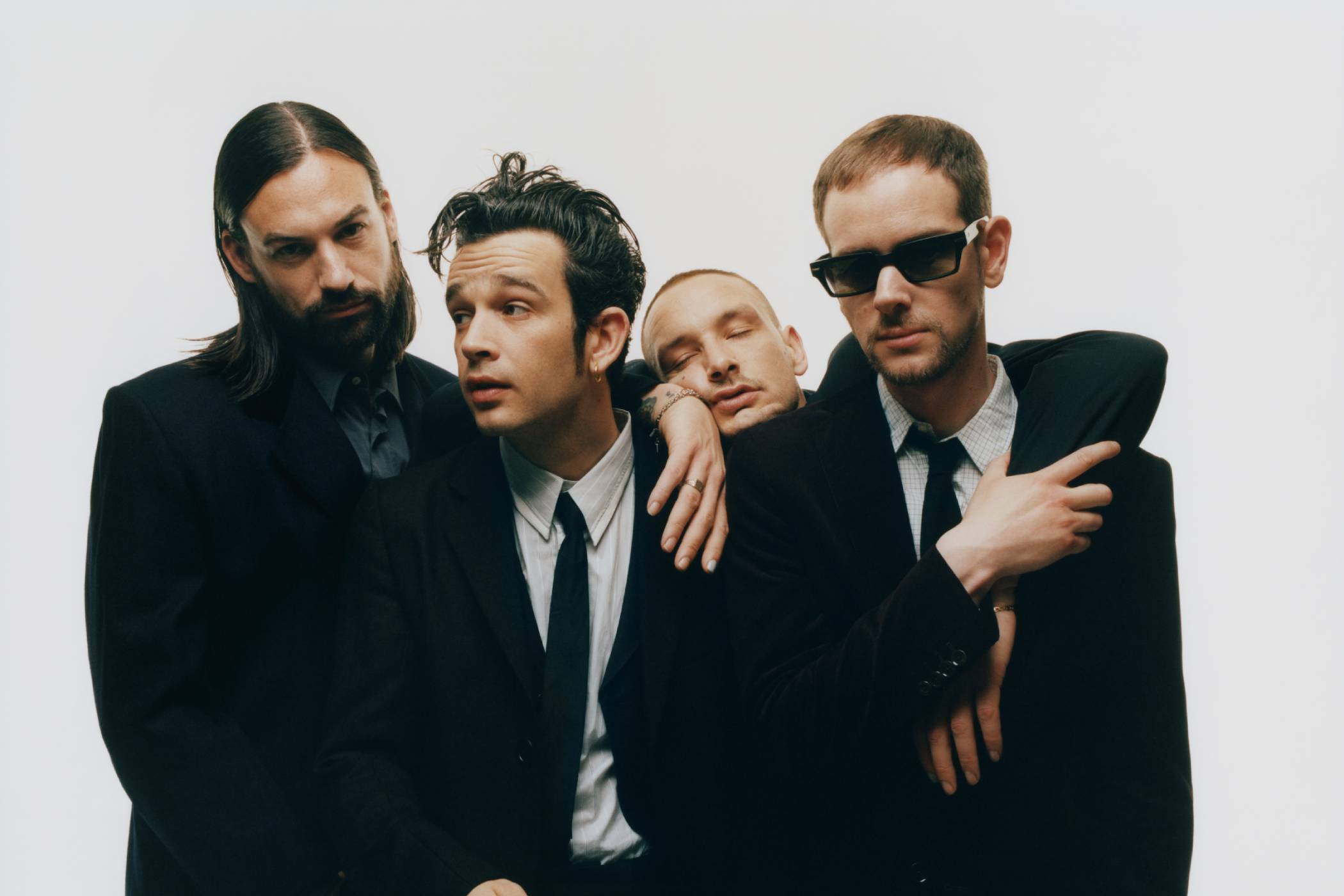 Being Funny in a Foreign Language marks the fifth studio album of The 1975. Its debut single "Part of the Band" features Japanese Breakfast songwriter Michelle Zauner, while the third song released has a cameo by Phoebe Bridgers. The second single release "Happiness" also caught the attention of the audience. The 1975 released another track from the album, titled "All I Need to Hear" which ushers in a 2010 mood.
I Love
Artist: G-IDLE
Release Date: October 17
Fresh from concluding their World Tour, G-IDLE return for their fifth mini album I Love. Like  I Never Die, G-IDLE continues on with its edgy concepts, and I Love presents a risque concept with all five members depicted as naked based on their first teaser video.
Antifragile
Artist: Le Sserafim
Release Date: October 17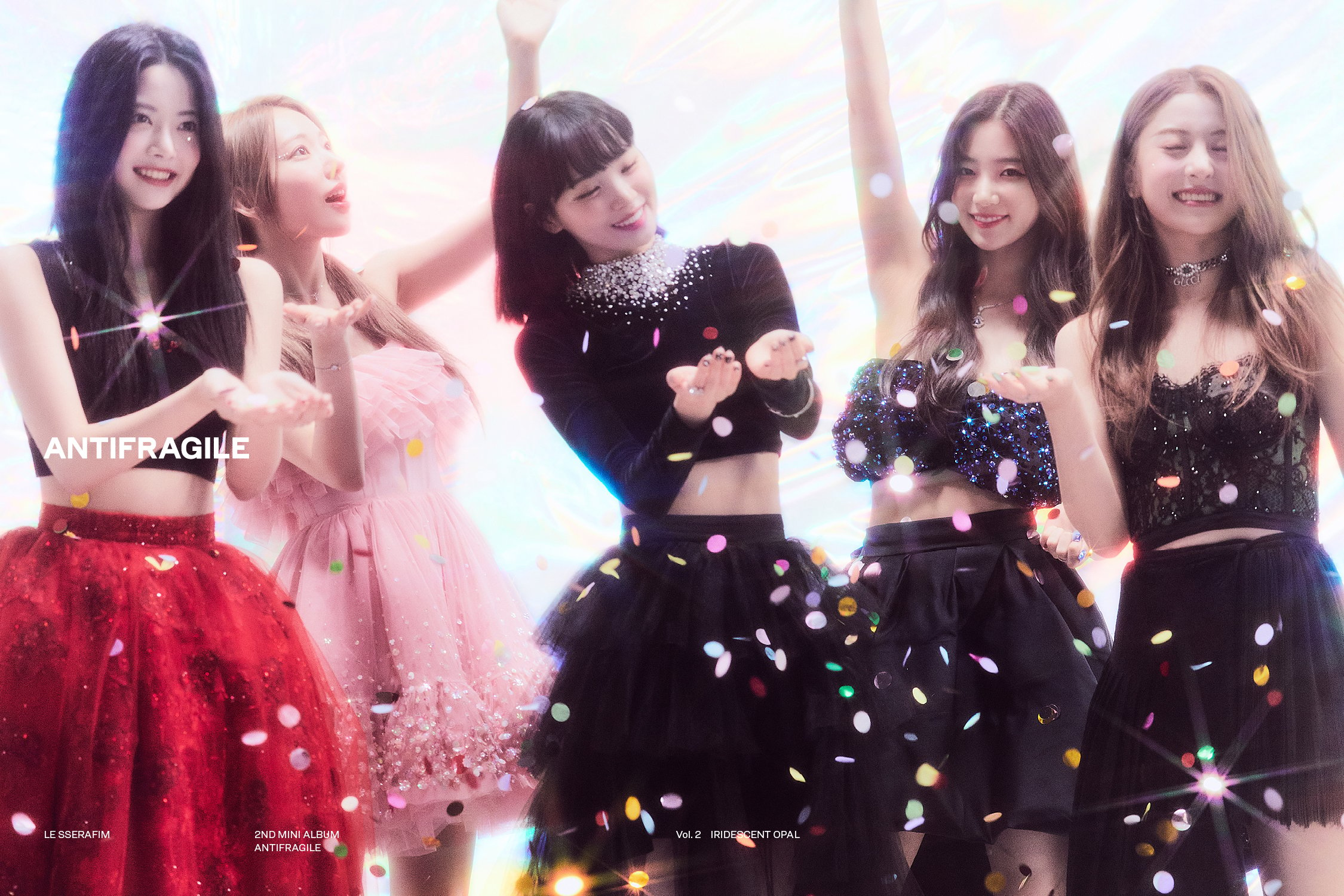 Despite a rocky start, the now-5 member girl group is set to launch their second mini-album with Antifragile. The teasers are ice cold literally and figuratively, depicting both winter and iridescent concepts, which is far from their Fearless concept when they debuted.
Takin' It Back
Artist: Meghan Trainor
Release Date: October 21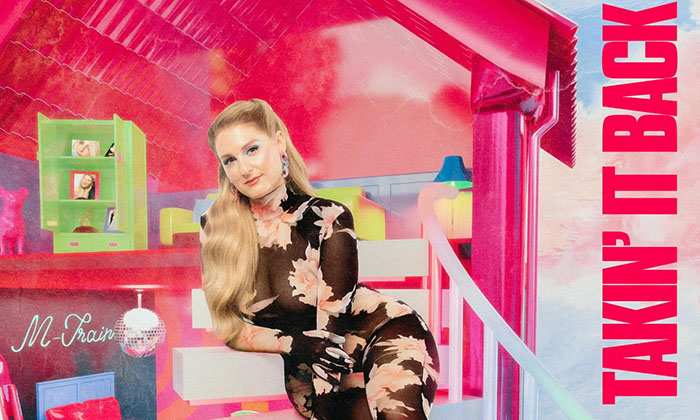 Grammy-Award winner Meghan Trainor is back for her 4th studio album. Trainor stated that "It's my old school. It's true to myself in all the weird genres that I go to, but also modern with my doo-wop in there."She also mentioned that "The lyrics are stronger than ever, and it's still a party."
Midnights
Artist: Taylor Swift
Release Date: October 21
Chronicling the tales of '13 sleepless nights,' the "Cardigan" singer is releasing her tenth studio album. Swifties, as her fans are called, are excited to lap it up as they perhaps were expecting another rerecording of Swift's old albums over which she didn't have master rights like her 2021 releases — Fearless (Taylor's Version) and Red (Taylor's Version). Returning to her lucky number, the brand new album features 13 songs, though the singer-songwriter has remained rather tight-lipped about them, their titles, and what they exactly will be about. 
HYPE LIST OCTOBER 2022: MUSIC – CONCERTS
The month of October has an interesting lineup of concerts and here they are:
Jeremy Zucker – October 8, 2022
Boys Like Girls – October 10 & 11, 2022
Anne Marie – October 16, 2022
Calum Scott – October 20, 2022
The Juans – October 23, 2022
Justin Bieber – October 30, 2022
The month of October isn't short on amazing content. It's a month of celebrating the best of pop culture with more to surely come as our Hype List for October 2022 barely scratches the surface. Tune in to This Is Hype Ph to find out the latest news and updates on everything and anything in pop culture!
Which ones from our extensive Hype List to drop this October 2022 are you excited for the most?