This September 2022 boasts a plethora of content that will drop in various forms of mediums in pop culture — all of which we should all be out on the lookout for. So mark your calendars and get ready for a jam-packed month up ahead as we present to you our Hype List for the month of September 2022.
HYPE LIST SEPTEMBER 2022: MOVIES & TV SHOWS
From Alfea to Middle Earth. From intense horror films to dark comedies and even down to childhood and nostalgic fantasy films. The month of September 2022 is just jam-packed with amazing films and shows that you won't want to miss out on and our Hype List brings you the low down for each notable release. 
NETFLIX
FEATURED CONTENT
Do Revenge
Release Date: September 16
Stranger Things meets Riverdale as Maya Hawke and Camila Mendes team up to seek and hash out the perfect plans of revenge against their former significant others who have hurt and humiliated them. The plans seem easier on paper but as the two ladies start the execution phases, they realize there's more to it than meets the eye as secrets and personal intentions get in the way.
Fate: The Winx Saga (Season 2)
Release Date: September 16
Based on the popular animated series from Nickelodeon, this modern and darker adaptation of Winx follows a group of fairies who are trained in Alfea. They must continue to battle against the dark and terrible forces that engulf their magical world while facing all the more terrifying realities that come along with being a teenager.
Blonde
Release Date: September 23
Ana De Armas steps into the shoes of one of the most iconic pop icons and personalities in the movie industry — Marilyn Monroe. This film is an adaptation of the 2000 novel of the same name by Joyce Carol Oates and is therefore a fictionalized take on the life of the actress. Joining Armas is an amazing cast of actors such as Adrien Brody, Bobby Cannavale, and many more. The film also aims to be a cinematic and creative experience as it utilizes shifting aspect ratios and the majority of the film is shot in black and white with other portions set in color.
ADDITIONAL NETFLIX CONTENT
These three films barely touch the surface of what Netflix is to offer for September 2022. There are more to look out for. Here are some other films and shows that you must look out for:
International Offerings
Love In The Villa (September 1)
End of the Road (September 9)

 

Narco-Saints (September 9)
I Used To Be Famous (September 16)
Lou (September 23)
Local Films
Love At First Stream (September 1)
My Perfect You (September 9)
Maybe This Time (September 23)
IN CINEMAS
Where The Crawdads Sing
Release Date: September 14
Where the Crawdads Sing is a 2022 American mystery thriller drama film based on the 2018 novel of the same name by Delia Owens. It follows an abandoned yet defiant girl, Kya (played by Daisy Edgar-Jones), who raises herself to adulthood in a North Carolina marshland, becoming a naturalist. Her secluded and seeming quiet life alters when the town's hotshot is mysteriously found dead and when Kya becomes the primary suspect and is tried for murder.
Smile
Release Date: September 28
Who knew that smiling could actually be dangerous? This psychological horror film creepily ventures into trauma and supernatural beings that take hold of the mind as the last course of action for victims of an unknown force is to put on a very creepy-looking smile. A doctor is put to the ultimate test of her sanity as she must solve the mysteries behind her smiling patients' deaths before she herself becomes a victim of the same tragic fate.
Don't Worry Darling
Release Date: September 28
Florence Pugh and Harry Styles. What more can you ask for? Don't Worry Darling centers on Alice (Florence Pugh) and Jack Chambers (Harry Styles), a young, happy couple in the 1950s, living in the seemingly perfect company town of Victory, California. This town was created and paid for by the mysterious company that Jack is working for. Everything seems perfect in this little town until Jack's work on the secret "Victory Project" begins to consume Alice as she investigates the dark secrets in the couple's utopian life.
God's Creatures
Release Date: September 30
A24 has been an unstoppable force as of late delivering hit after hit in terms of films that truly showcase what independent filmmakers with so much talent and an eye for creativity can really do. From hit films such as Hereditary, Midsommar, The Lighthouse, Uncut Gems, and Everything Everywhere All at Once, just to name a few, when A24 comes out with a film, the expectations are on an all-time high. God's Creatures may be the next big hit from the company as it's a film that stars Emily Watson who is a mother who must choose between protecting her beloved son and her morals and convictions.
DISNEY+
Pinocchio
Release Date: September 8
The live-action remake of Disney's version of the classic tale is set to drop on Disney+ this September. It's a star-studded version that integrates CGI with live-action productions where big names such as Tom Hanks, Cynthia Erivo and Luke Evans step into the Disney film spotlight. The kid in all of us may be sparked once again as Disney aims to retell the story we have all come to know and love in a brand new way.
Andor
Release Date: September 21
There is no denying the success of the Star Wars franchise as they continually expand their stories. One of the surprising hits was the prequel film Rogue One and fans of the particular film will get more from that side of the world as we follow one of the film's central characters, Andor before the events of the said film. We hopefully get to know the character even more as Diego Luna reprises his role as Cassian Andor.
AMAZON PRIME VIDEO
LOTR: Rings of Power
Release Date: September 1
Fans of the Oscar-winning film franchise, Lord of the Rings, are treated to something special this month as Amazon Prime Video releases its possible contender up against HBO's Game of Thrones and House of the Dragon shows. This show is set thousands of years before the events of The Hobbit and The Lord of the Rings and is based on author J. R. R. Tolkien's history of Middle-earth. It begins during a time of peace and covers all the major events of Middle-earth's Second Age. This includes the forging of the Rings of Power, the rise of the Dark Lord Sauron, the fall of the island kingdom of Númenor, and the last alliance between Elves and Men.
HYPE LIST SEPTEMBER 2022: SNEAKERS AND STREETWEAR
Stellar collabs and the classic keep coming for the month of August. There is something cop-worthy for sneakerheads for this month so look out and get your wallets ready.
Converse x Stussy Chuck 70 "Surfman"
Release Date: September 1
Price: $110 (around Php 6,200)
Aside from its multiple collaborations with Nike, Stussy also has collaborations with other brands. Its next one is with Converse, where they dress up the Chuck 70 with hemp uppers and replace the Converse Star logo with a Surfman logo instead. Those details give this Chuck 70 collab a Southern California vibe. There are two colorways to choose from: a simple black one, and a loud pink one.
CLOT x Jordan Delta 2 "Flint"
Release Date: September 2
Price: $160 (around Php 9,000)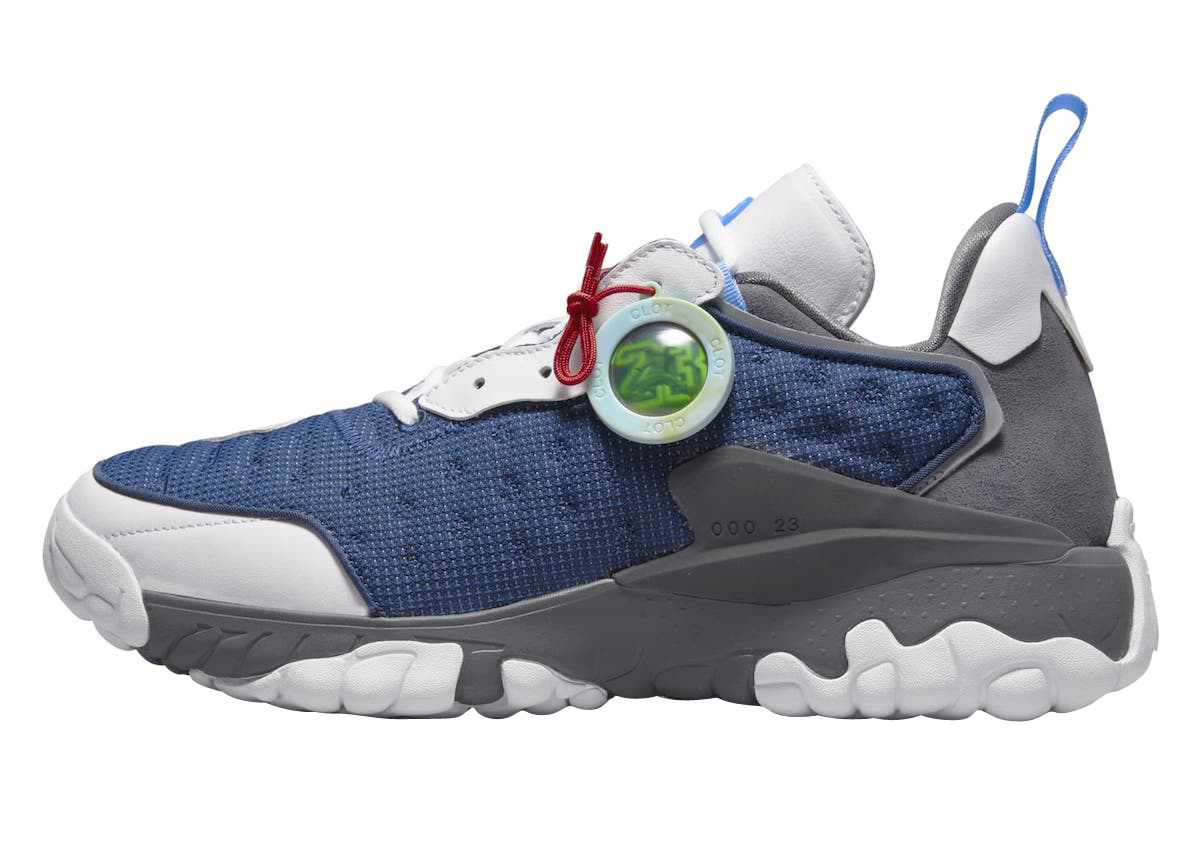 After working on the Dunk High and the Air Jordan 5 Low, CLOT's Edison Chen works on a new Jordan silhouette called the Delta 2. His collab pair is called "Flint", as the new silhouette draws heavy inspiration from the Air Jordan 13 of the same colorway. It's a fitting tribute with details like 3M material on the textile overlays and white leather on the toe, eyestay, and tongue. Completing the look are the CLOT hangtags and a React midsole.
New Balance 90/60 "Rain Cloud"
Release Date: September 1
Price: $140 (around Php 8,000)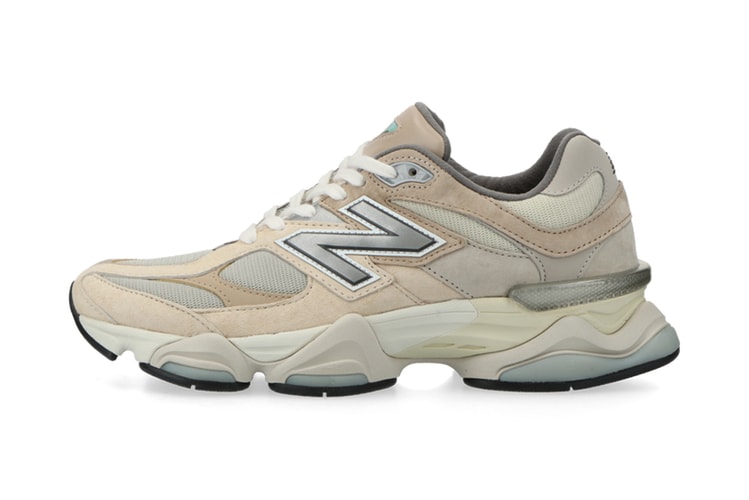 New Balance is on a roll, and the 90/60 might be their next hybrid sneaker that will be a hit. Taking inspiration from the brand's 990 series, the 90/60 fuses elements from the 860 with the sneaker tech from the 990. This upcoming colorway has classic New Balance colors with different shades of grey, along with the use of pigskin suede and mesh for the upper.
Yeezy Boost 350 V2 "Granite"
Release Date: September 3
Price: $230 (around Php 13,000)
The Yeezy 350 V2 is not dying down just yet, and this upcoming colorway feels typical Yeezy for its monochrome look. Called "Granite", this one combines a gray Primeknit upper and a black stripe to complete the look. It's a simple-looking colorway, and we think that this might be a hit yet again for the silhouette.
Titan x Nike LeBron 19 Low "Beyond the Seas"
Release Date: September 4 (Titan), September 8 (other retailers)
Price: $177 (around Php 8,895)
Titan and Nike team up yet again with a special Lebron 19 Low. This time around, the two brands went for a clean, dominant white look, where you get gold detailing on the Swoosh and on the tongues, along with translucent soles with texts elaborating on LeBron James' appreciation for the Philippines' deep love for basketball.
HYPE LIST SEPTEMBER 2022: MUSIC
KPOP. Alternative Rock. Country. OPM. The world of music is flourishing with tons of releases this month with these albums from amazing artists that you can add to your playlist for the month of September.
WYAT (Where You At) – Single
Artist: SB19
Release Date: September 2
SB19 is back and is even set to tour which will kick off on September 17 at the Araneta Coliseum followed by a series of shows in Clark, Cebu, and Davao, among others. The tour is centered and named after their newest single, entitled WYAT (Where You At) which is set to drop on the 2nd of September. PPOP fans have something to look forward to for this month and SB19 is definitely leading the charge due to their integration of pop and rap elements.
LEGEND
Artist: John Legend
Release Date: September 9
John Legend is bound to bring us a very soulful and ballad-filled album for this month which is set to bring more excitement from the R&B/Soul god of this generation. This newest album will most likely be undeniable proof once again that John Legend is still one of the very best in the said genres.
BORN PINK
Artist: Black Pink
Date: September 16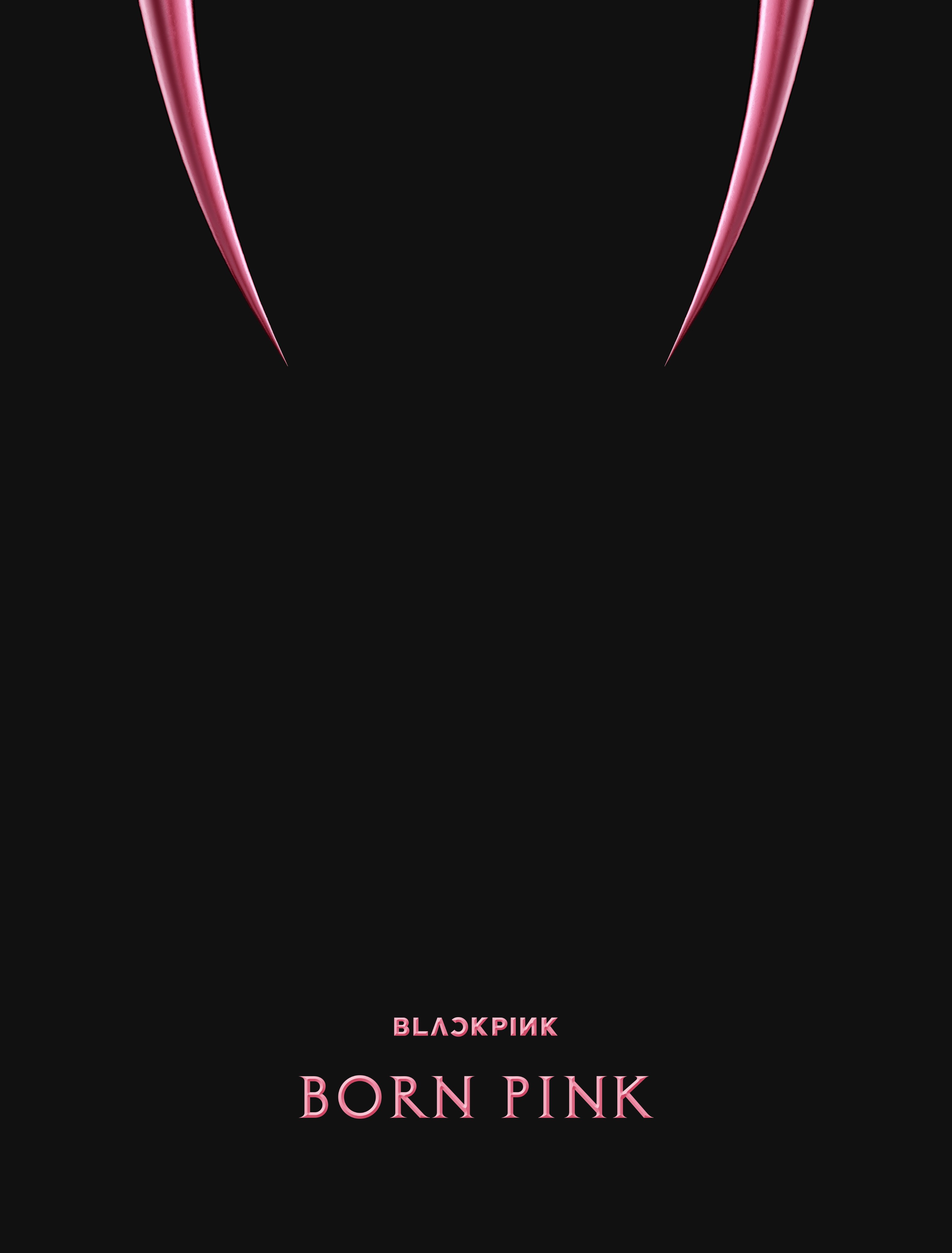 Black Pink's second album is about to drop this month which will surely excite BLINKs, fans of KPOP, and music in general. Black Pink just release their somewhat polarizing track Black Venom (Read: Blackpink Returns with "Pink Venom": Our Thoughts on the Song). Nonetheless, this album is probably one of the most awaited drops for the year and we are definitely excited for this one. 
5SOS5
Artist: 5 Seconds of Summer
Release Date: September 23
Looking for a punk/alternative for your playlist for this month? The Aussie quartet, 5 Seconds of Summer, is able to combine the grunge and sweetness that fans have to know love and their newest album 5SOS5 may be the needed offering to satisfy your need for such kinds of tunes.
Subject to Change
Artist: Kelsea Ballerini
Release Date: September 23
American Country Pop Singer Kelsea Ballerini is a name that you might wanna take note of due to her ability to bring a different, modern and relatable sound to country music with her pop and upbeat musical choices that enable the genre to become more accessible and palatable to those with whom country music isn't their cup of tea.
The month of September isn't short on amazing content. It's a month of celebrating the best of pop culture with more to surely come as our Hype List for September 2022 barely scratches the surface. Tune in to This Is Hype Ph to find out the latest news and updates on everything and anything in pop culture!
Which ones from our extensive Hype List to drop this September 2022 are you excited for the most?