The recently released Filipino film from Viva Films, Expensive Candy, still has us buzzing and gawking over its bold and provocative choices. The story as we have already stated in our review goes beyond being just another Viva Max-type film centered on a shallow representation of sex and love. (READ: Expensive Candy Review) One of the biggest standouts, however, about this film was the performance of Julia Barretto who we must admit stepped into one of her most daring and most mature roles to date. We decided to take a trip down memory lane by dishing out our own Julia Barretto Movies Ranked article.
Julia Barretto has had her fair share of ups and down in terms of her very young career. At the age of 25 years old she has had several hit TV shows that she has co-starred in while also having several films which are mostly under the rom-com genre. For several of her films, she had a prominent and well-known love team on and off the screen with Joshua Garcia with whom she has shared several films.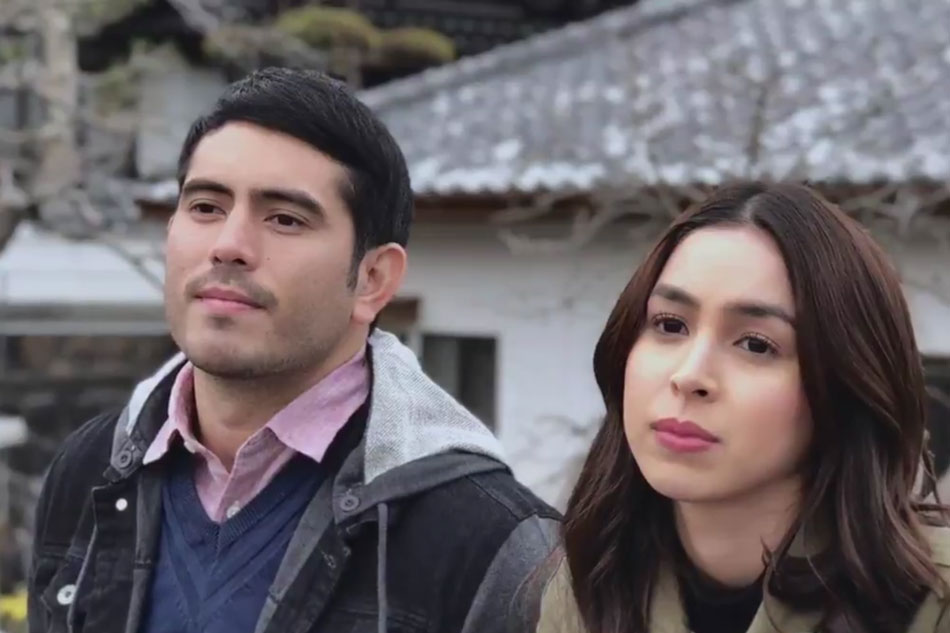 Our list will look only at the films in which Julia Barretto has a main or starring role and we will stick our ranked article to her movies alone and will therefore exclude any TV show or series.
Julia Barretto Movies Ranked
8. Para Sa Hopeless Romantic
Julia Barretto shares the spotlight in this film with Inigo Pascual, James Reid and Nadine Lustre as two stories on love — one real and the other a fictional tale which is created by Lustre's character, Becca — collide to show the complexities of relationships including the joys and pain that they bring. This film admittedly shows the innocence and youthfulness of the cast as this is also one of the first films from most of them. It does show a lot of inexperience in acting but also in terms of the story as it delivers a very simple plot which is also somewhat too familiar and cliche.
7. Block Z
Before All of Us Are Dead hit Netflix, there was Block Z. Yes, The latter wasn't as successful as the former but it was a pretty decent effort for us as Filipinos on the zombie genre side of things. There were a few emotional moments in this film that made it a bit exciting to witness which primarily came down to the deaths of key characters but overall the acting choices were something to be desired. There were moments that were too over the top and cringy even. Block Z also lacked the innovative quality of such a film and instead we get a pretty straightforward and uninspired zombie flick. At least we get a glimpse on ano itsura ng zombie apocalypse if ever mangyari siya dito sa Pilipinas.
Where to watch: iFlix
6. Unexpectedly Yours
Joshua Garcia and Julia Barretto play a supporting role in this film as the nephew and daughter of Robin Padilla and Sharon Cuneta respectively. The film revolves around former high-school friends Patty (Cuneta) and Cocoy (Padilla) who cross paths once again after 30 years for their high-school reunion. Patty's daughter Yanni (Barretto) and Cocoy's nephew, Jason (Garcia) however also get caught up in their own love spat in what can only be referred to as a corny and over-the-top exchange of cheesy lines and giddy "romantic" quips and gestures from two different generations.
Where to watch: Netflix
5. I Love You, Hater
This film is admittedly one that highlights the acting capabilities of Garcia more than Barretto's but she manages to hold up her own in this love and hate depiction of a romantic relationship. Joshua Garcia plays a straight man, named Joko, who finds himself interning as a personal assistant for a social media influencer, Sasha, played by Kris Aquino. He must compete however against another aspiring candidate, Zoey (Julia Baretto), and in doing so must pretend to be a gay man in order to increase his chances of getting the job but his lies quickly come back to haunt him. The film in itself has a very cheesy plot but the comedic scenes do prove to be decent enough to watch. The chemistry of Barretto and Garcia has also seen great improvements with this particular film.
4. Between Maybes
This is one of the films that showcase Barretto's ability to take on more serious roles, in a film that begins to showcase the actress' growth over time. With the controversies that surround this film aside, the movie in itself is a pretty interesting watch as the backdrop of Japan paints a great landscape for the film to progress and develop. The on-screen chemistry of Julia Barretto and Gerald Anderson is subtle enough that it actually works. When you put all the efforts into the visual appeal, straightforward yet emotional story, and the acting promise of the main cast, Between Maybes, turns into a pretty good offering.
Where to watch: Netflix
3. Vince and Kath and James
This film was an entry for the Manila Film Festival back in 2016. There isn't anything new in terms of the story given that it's one centered on a love triangle. We have seen several films take on this premise before. The youthfulness that it brings however is pretty amazing to witness. It's filled with so much joy and positivity that it can keep its audiences hooked from start to finish. The chemistry between Barretto and Garcia continues to shine and it brings about a more giddy and enthralling experience filled with vibrancy. There are a few missteps including the awkward acting of Alonte but overall Vince and Kath and James is a relatively great coming-of-age film for this generation and those before it to enjoy.
Where to watch: Netflix
2. Expensive Candy
Barretto's most mature role to date and the most recent film from the actress deserves the number 2 spot. This is a movie that has shown a lot of growth from Barretto as she is able to stand her own together with another amazing actor in Carlo Aquino. This is by far, the film that has established the young actress as a force to truly be reckoned with. It's a movie that isn't only entertaining to watch but one that also manages to question our views on morality due to its surprisingly deep premise.
Where to watch: As of writing, in theaters now
1. Love You to the Stars and Back
Intimacy is the name of the game for Love You to the Stars and Back and it's because of this very reason that it's still one of the most successful films that Barretto has taken on to date. The simplicity of the road trip premise and even stunning visuals that come along with it is the main reason why we chose this Julia Barretto movie to take the number one spot on our ranked list. This film may appear simple but in its simplicity, it excels in creating enough gripping emotional moments that allow viewers to root for this particular love tandem.
Where to watch: Netflix
Even though we have ranked these Julia Barretto movies from worst to best, we cannot deny the talent and rising trajectory that the actress has in terms of her acting career. As mentioned, Expensive Candy is still showing in theaters today and we recommend that you check it out. You can also take the time to watch any of these movies from Julia Barretto on our ranked list as most are available now on Netflix and other streaming platforms.