The long-awaited opening of IKEA's doors to the Filipino people has finally arrived this November 25. Prior to the said date, customers could only purchase items through the store's official website with which the This Is Hype Ph team personally praises, for their exceptionally speedy delivery. This is no longer the only available option as IKEA, located in the Mall of Asia Complex, is now open for the public, marking the first-ever branch of the internationally popular Swedish furniture store here in the Philippines.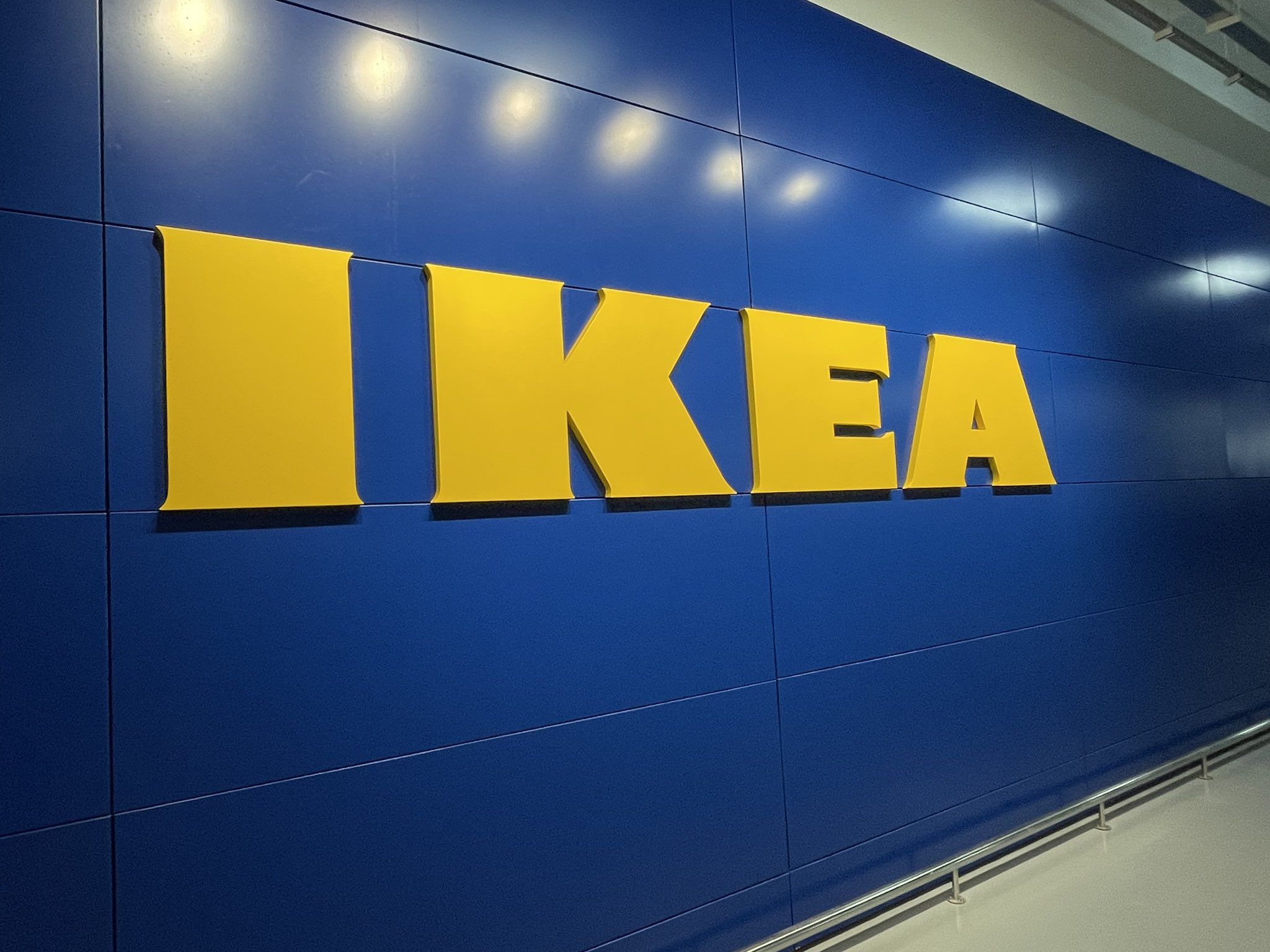 The first-ever IKEA branch in the Philippines also marks a huge milestone for the branch due to its size. It has broken records by becoming the biggest store in the entire world. We took the opportunity to check out the grand opening of the store in order to check out the hype and some of the interesting finds of this gigantic furniture store.
What's Up With the IKEA Philippines Hype?
Truth be told, I wasn't prepared for the sheer amount of buzz and popularity that was about to unfold as I entered the doors of IKEA. I dismissed the possibility of a jam-packed opening and was completely thrown off by the sheer amount of people in attendance eager to enter the newly opened store. After all, what's the big deal regarding the opening of a furniture shop.
[hfcm id="9"] [hfcm id="14"] [hfcm id="20"] [hfcm id="24"]
I have heard about IKEA for quite some time due to its presence in other countries but I never dared to enter. I was simply, uninterested to do so. Heck, I didn't even know the correct pronunciation of the brand — Is it ay-kee-uh or i-kay-ah? — to which the store manager replied, "To each his own". Thus, it was my first time in the store, and this visit made me finally understand why people were so excited for IKEA to finally open here in the Philippines.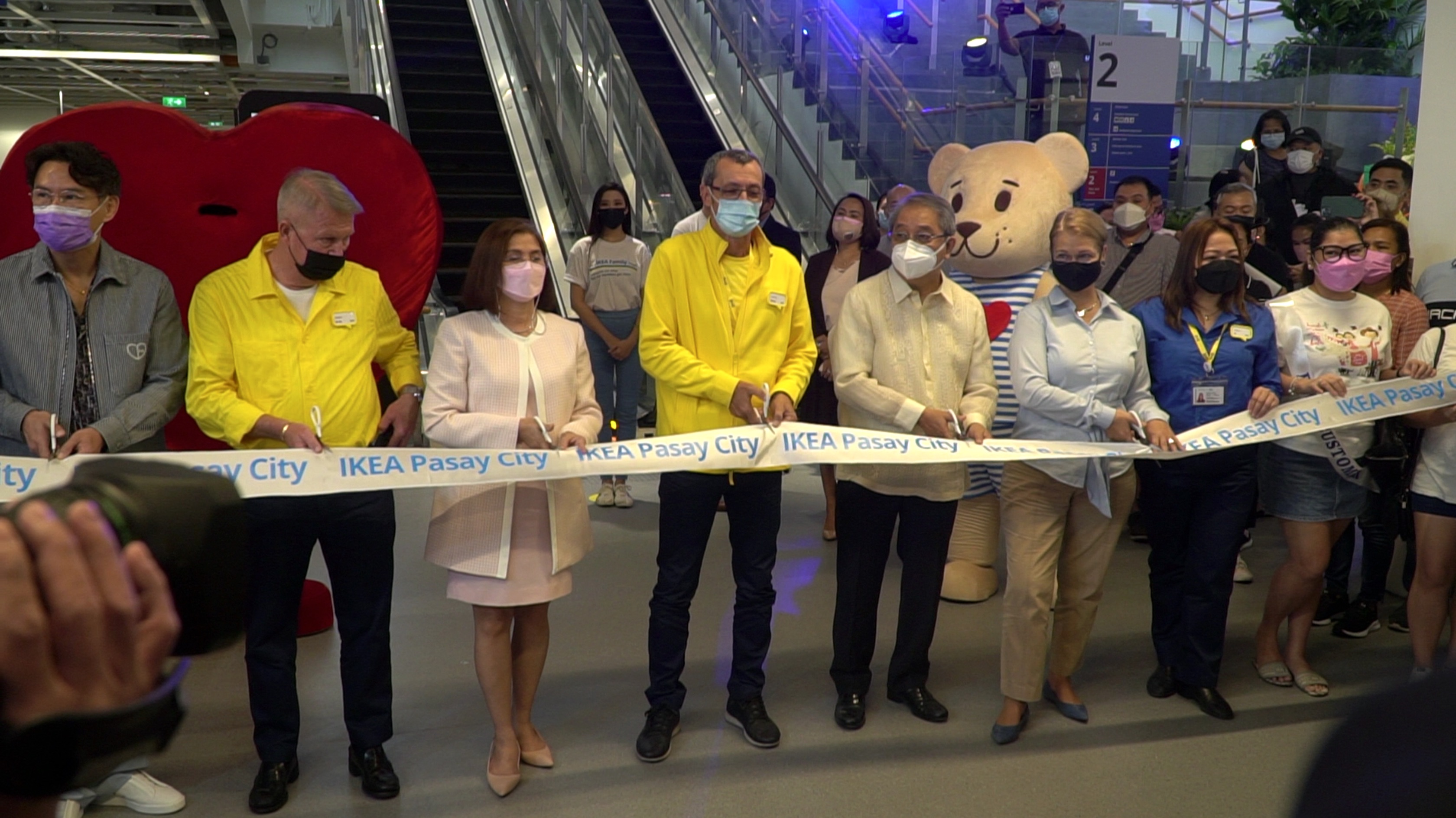 IKEA is a Swedish multinational multi-industry company that is popular all around the world for its ready-to-assemble furniture, kitchen appliances, and home accessories together with their other goods and home services. IKEA is an acronym that combines the initials of its founder, Ingvar Kamprad, combined with the initials of his hometowns of Elmtaryd and Agynnaryd. Kamprad founded IKEA back in 1943 when he was just 17 years old and was initially a mail-order sales business which then transitioned to selling furniture five years later.
The IKEA Philippines Store Experience
It has to be said first and foremost that my experience in the IKEA store was nothing short of unique. As mentioned I am new to the IKEA experience as a whole and due to this, the flow and layout of the store was an alien concept to me. For those who have been to IKEA elsewhere, it may be a known fact that customers start at a certain point in the store and make their way to the checkout area. I was completely oblivious to this fact and let my experience serve as an example of what not to do. I started from the counter and worked my way backward —enough of a reason in my opinion to return and experience IKEA the way it should be.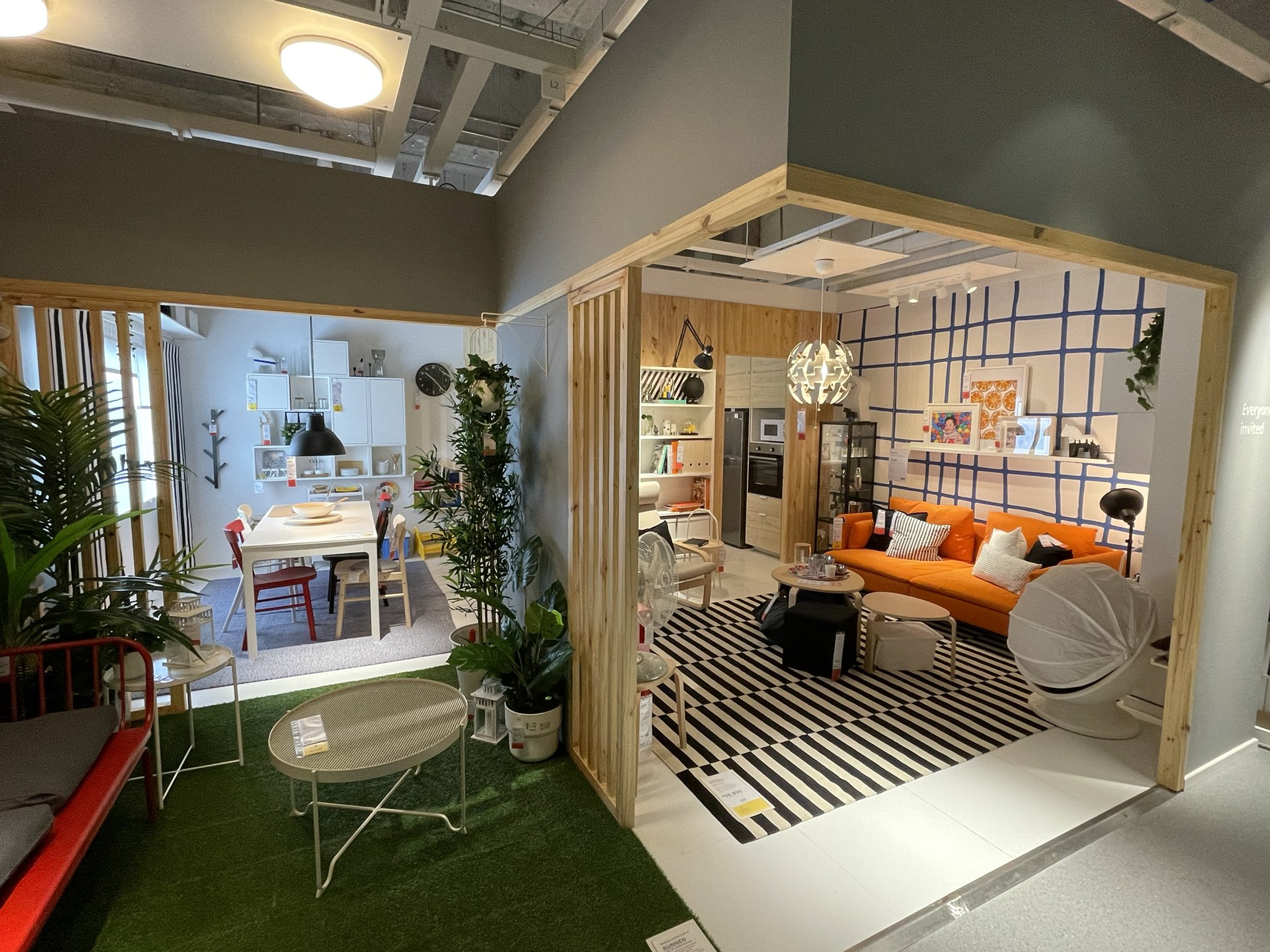 If you were to follow the proper flow as everyone did except me, you will start off walking through several showrooms, located on the fourth floor, which boasts some of the products that you will eventually find within the different sections of the store. These showrooms are one of the highlights of the experience since you will be able to see sample designs of various rooms with the integration of furniture and products from IKEA. This gives customers the opportunity to see how they can use IKEA furniture and decors in the best possible way and how they can match a certain look or style. Think of the showrooms as a physical magazine brochure from IKEA — one that you can manipulate and picture physically.
As you make your way through the showrooms, you will be able to spot some furniture from couches to television sets and tabletops, to sleek-looking cabinets and closets but eventually, you will also make your way to the IKEA restaurant and cafe which is located on the same floor. Make sure you grab a bite to eat before you proceed. Sadly due to the number of people, we weren't able to sample the famous IKEA meatballs but that will have to wait for our next trip to the store which will be pretty soon. We highly recommend that you take the opportunity to rest and relax in the restaurant because it may be enough to prepare you for what is up ahead.
You will eventually make your way downstairs and this is where the shopping extravaganza truly begins. You will make your way through different rooms each containing items that are themed according to their place in your home. You will start off in the kitchen section and will slowly make your way through the bedroom, bathroom, living room, and other areas of the store. This is where we force that customers would really take the majority of their time in, as you scan through almost every item in the store in order to spot products that appeal to you. Trust us, there is an abundance of items to choose from and it will really take time to look through them all.
There is a variety of different items throughout the store that will suit different styles and tastes so whether you are looking for a minimalist and modern design or a more rustic and edgy look for your home, IKEA most likely has something that you can certainly take home with you. From classy and elegant mirrors with a wooden border to modern sleek ceiling lamps with a black metallic finish and huge light bulbs to help brighten up your living rooms, there is an abundance of great purchases awaiting customers of IKEA. The interesting part about all of these items is that there are varying sizes as well so if you are thinking that all you will see are huge pieces of furniture then you are in for a treat. There are smaller items from kitchen tools to small decorative pieces that are easy to take home.
As mentioned IKEA is more popularly known for their ready to assemble furniture pieces and therefore towards the end of your IKEA experience, in an area near the check out counters you will be able to see various boxes of chairs, tables, and cabinets that are ready for you to grab and assemble at home. There is also a fun and interesting area within the store where you can custom furniture pieces such as tables and chairs as you can choose the design, materials, and even color of certain pieces. Each piece has a corresponding price so the final product's price tag will vary depending on the variations of your choices.
The Pricing Of IKEA Products
Due to the variety of products available in IKEA, obviously, the prices will vary. However, relatively the store boasts a predominantly affordable price range. For example, you can purchase huge floor rugs worth Php 3,000 which feature rustic yet aesthetically pleasing designs. One important thing to note however is that some items are sold separately despite being displayed together. For example, there are lawn chairs that go for around Php 5,000 which is paired with simple pastel colored pillows which are priced at around Php 600. There are also huge pieces of furniture scattered throughout the store, some a bit more pricey in value but despite being on the expensive side, you are assured of quality and detail in every product.
That is my biggest takeaway from IKEA is that you are assured of value for your buck with the quality, design, and effort that has been placed in the products from the superstore.
What Do I Need To Prepare Before My IKEA Shopping Spree?
The first thing that customers must know is that due to the number of people that wish to enter, IKEA, in accordance with the protocols set by the LGUs and the IATF, has devised a scheduling process. In order to enter the store, customers must book an appointment online through their official website. As of writing, the store is fully booked for the week of November 25 to December 2 however we do encourage those who wish to schedule an appointment to constantly check the website for updates. Once you have booked an appointment a QR code will be sent which you must show upon entering the building. We recommend that you arrive at the venue 15-30 minutes before your allotted time as you may be accommodated earlier than your time slot depending on the number of people present.
Customers must also be ready to spend a lot of time to be able to roam the store in its entirety. As mentioned, all those who enter will be led to move throughout the store and every section of its 68,000 square meters of retail space. Therefore those who plan to spend time in IKEA must be ready to spend a minimum of roughly 4 hours to truly enjoy the entire experience and to make the most of their visit and at their own pace. This time will also include the necessary minutes lining up to enter and for the checking out of your desired items. This being said, customers must also get ready for the physical demands of walking throughout the entire store. We recommend that you wear your most comfortable shoes and outfit for an enjoyable experience.
Final Thoughts on The First IKEA Store in The Philippines
There are just so many things to look forward to in IKEA from the abidance of products to the sheer layout and size of the store. No wonder Filipinos have been waiting as patiently as they can for the opening of IKEA here in the Philippines. We recommend that you take the time to visit the store as well for a unique experience. If you have reservations however on visiting the actual store, you may also visit their website to purchase your items online which is equally an enjoyable experience as well.
Stay tuned to This Is Hype Ph for more news and articles on IKEA Philippines.