26 years ago, we met Woody, Buzz Lightyear, Mr. Potato Head, Slinky Dog, and the other adorable toys of Andy in the magical world of Toy Story. The success of the first installment succeeded Pixar's expectations reaching P350 million worldwide. In fact, it was so successful that it paved the way for 4 sequels. This coming 2022, Pixar Animation will be releasing an all-new spin-off on the beloved series entitled Lightyear with Chris Evans lending his voice for the "real-life" Buzz. The trailer was just released a couple of days ago and we're getting tear-eyed from just watching it. Here's a breakdown of the trailer and everything that you need to know about this upcoming space odyssey adventure film:
The Pixar Film Lightyear: Trailer Breakdown

The upcoming Lightyear movie will dive deep into the origin stories of the man that inspired the action figure of buzz lightyear that we often see in the Toy Story films. The trailer kicks off with stunning visuals of a space station which brings us into an almost NASA-like facility complete with engineers and space technicians. This immediately gives us the impression that Pixar did its research to come up with a very realistic experience for Lightyear, bringing us as viewers into the world of astronauts. The color grading with its orange hues is reminiscent of films such as The Martian and Prometheus which gives a very life-like and accurate look to the entire film.
The animation style is unlike what we have seen in the Toy Story franchise as it does capitalize on a more cartoonish look while still delivering something that looks very life-like. We are actually reminded of another Pixar film – The Incredibles – with the chosen designs and artworks for the character and setting. Admittedly we even find slight resemblances in the conception of Lightyear's character in this film to that of Mr. Incredible.
[hfcm id="9"] [hfcm id="14"] [hfcm id="20"] [hfcm id="24"]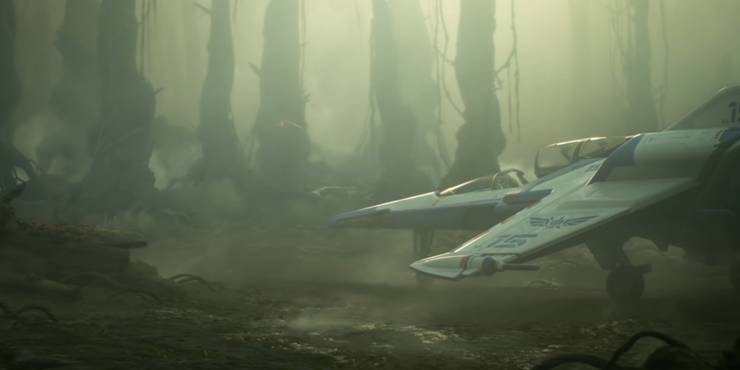 The scoring and musical choices in the trailer also excite us due to the dramatic mood that it is able to intensify. The use of David Bowe's Starman is an excellent choice to amp up nostalgic and emotional scenes that the trailer briefly tease us. The overall tone and mood that the trailer sets up point to an epic film that really centers on a fun and exciting space voyage. There are scenes from the trailer that remind us for locations from Star Wars and the presence of androids and robots add to that kind of atmosphere.
The expressions of Buzz in the trailer were really well done. Buzz looks like someone you can empathize and root for. It also doesn't hurt that we're already in love with the action figure Buzz Lightyear from The Toy Story franchise, and we're very intrigued to know what inspired the action figure. Backstories are the best way to develop and round out characters because they take something seemingly overlooked and accepted to create an even deeper, richer, and more immersive world.
If these quick cuts of various scenes weren't enough, the trailer ends on even a higher note – just enough to tease fans. There is a super amazing shot of Buzz Lightyear's suit which was just amazing to see and this scene alone can give chills down anyone's spine. Then the pièce de résistance of it all was the mention of Buzz Lightyear's iconic line – "to infinity and…" – that was cut short and timed so perfectly in order to really entice us to watch the entire movie. That line honestly felt like how the MCU consistently teased Marvel fans to Captain America's epic line "Avenger's Assemble" which was finally completed only in the last installment of the Infinity Saga, Avengers: Endgame. It's worth comparing such an experience, given that Captain America himself would not step in to now become a Space Ranger.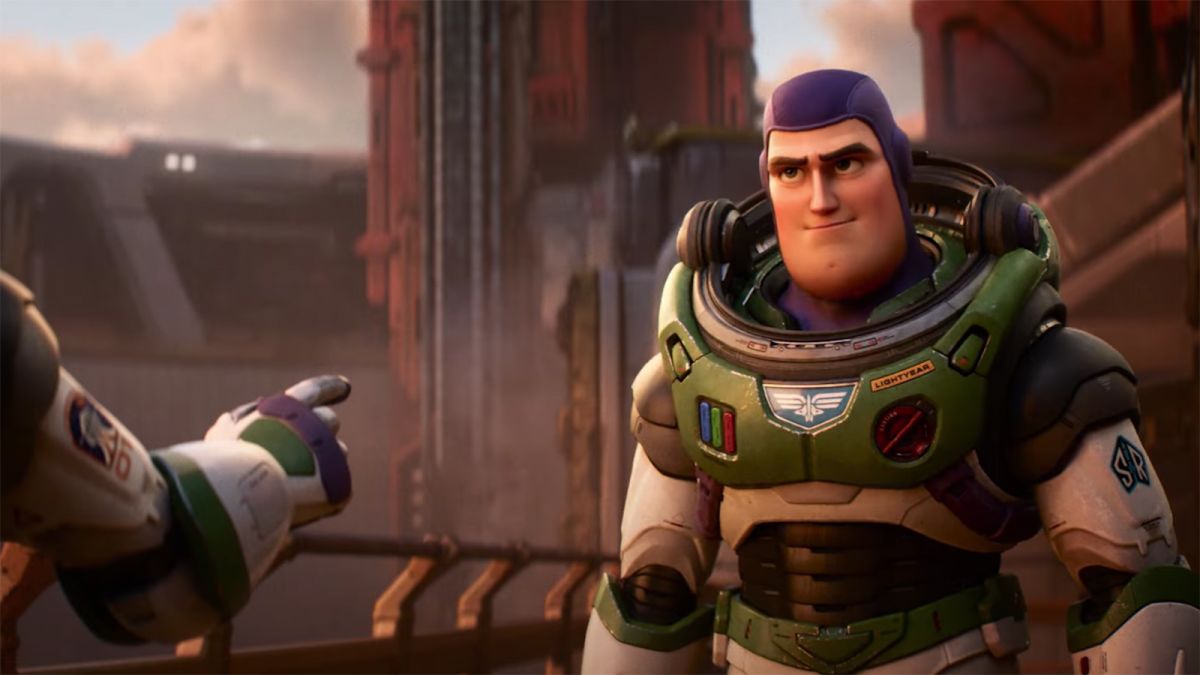 The Voice Behind Lightyear
The animation and production are amazing. It's brilliant how something that's animated and is a product of a lot of technology can also appear so human. This will build up even more when we actually hear Lightyear speak but we do believe that the star of the show will actually take this film and this character to greater heights. Chris Evans is one of those actors who can practically do anything and everything and it will be interesting to see an animated film that will be voiced by Evans.
Recently, Chris recently expressed his excitement and gratitude for the opportunity to work on Lightyear and we're loving what he had to say.
Animated movie were an enormous part of my childhood. They were my escape. My adventures. My dreams.

They were my first window into the magic of storytelling and performing.

To @pixar and @AngusMacLane:

'Thank you' doesn't even come close❤️#Lightyear pic.twitter.com/DD1N7aYhKT

— Chris Evans (@ChrisEvans) October 27, 2021

The Toy Story franchise that definitely solidified itself as one of those amazing stories and brilliantly made animation films for this generation and for years to come. Many of the fans may have been upset to even just imagine that the stories of our favorite characters would have ended with Toy Story 4. Lightyear however is proof that the universe of Toy Story lives on and we are looking forward to the endless stories and possibilities that could come up from this franchise in the near future.
Lightyear will drop in theatres and possibly on Disney + by mid-2022. Tune in to This is Hype Ph for more updates on the Pixar film, Lightyear as they develop.
For your Pixar fix: The 10 Best Pixar Films to Date