Disney+ is finally here and it so happens that the newcomer (well, here in the Philippines that is) streaming giant gets dropped on a Thursday. Here are some 90s to early 2000s films and TV shows that you can take a trip down memory lane with on Disney+ over the weekend.
90s to Early 2000s Binge-Worthy Content on Disney+
Mighty Ducks (1992)
Hocus Pocus (1993)
Boy Meets World (1993)
A Goofy Movie (1995)
Doug (1996)
Recess (1997)
Parent Trap (1998)
Even Stevens (2000)
Cheetah Girls (2003)
Cadet Kelly (2002)
Mighty Ducks (1992)
While there is now a TV show available for a new generation to enjoy, this hit film has been making waves for 30 years now. It was first released in 1992 which eventually birthed into a trilogy — D2: The Mighty Ducks and D3: The Mighty Ducks being released in 1994 and 1996 respectively. It also paved the way for an animated show that was shown regularly on the Disney Channel. The films follow a Twin Cities ice hockey team, composed of young players that stick it together throughout various challenges that come their way.
Hocus Pocus (1993)
Hocus Pocus 2 which is also available now on Disney+ took 29 years to make and come to fruition but nothing, of course, can beat the original. The film revolves around a trio of over-the-top, scenery-chewing 17th-century witches who are reincarnated in the 1990s by a high schooler in Salem, Massachusetts, on Halloween night. This film has now been considered to be a Halloween classic that combines humor and a bit of thrill and frills suitable for a multitude of audiences. 
[hfcm id="9"] [hfcm id="14"] [hfcm id="20"] [hfcm id="24"]
Boy Meets World (1993)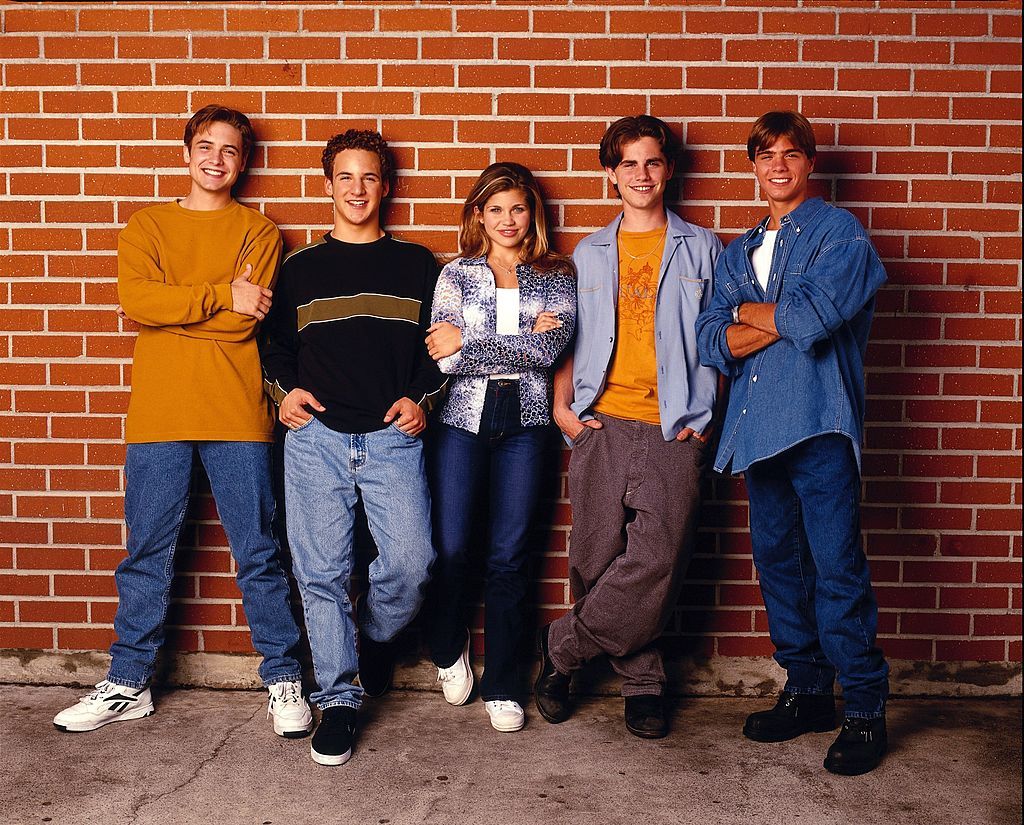 Boy Meets World is very much still an enjoyable watch because of its small and relatable stories. Its strength is in its containment. Cory Matthews, played by Ben Savage, isn't trying to save the world from destruction; he's trying to survive middle school — and that's enough! It's a teenage version of F.R.I.E.N.D.S or How I Met Your Mother as we follow a variety of stories revolving around teenagers and the struggles that they all face in school and in their various relationships. There's a lot of meatiness to this show which all contributes to the relatability factor and it's enough to produce a modern-day spinoff from Disney — Girl Meets World.
A Goofy Movie (1995)
An animated classic that doesn't get the recognition it deserves. This is a wonderful depiction of a father and son road trip film that is done right in its simplicity. It's not just entirely goofy as the title suggests as it manages to be a very entertaining and meaningful offering from Disney as we travel with the ever-so-popular Disney character, Goofy, and his son Max for a journey of a lifetime.
Doug (1996)
We are just beginning our journey through some pretty great animated films and series from the 90s that will surely bring us back down memory lane. If you are a 90s kid then this show would be very familiar. Douglas "Doug" Funnie, is your average kid who experiences common predicaments while attending school in his new hometown of Bluffington. The story is usually narrated and told through the perspective of Doug himself as he jots them down in his journal, and the show incorporates many imagination sequences. The series addresses numerous topics, including trying to fit in, platonic and romantic relationships, self-esteem, bullying, rumors, and Doug's numerous attempts to impress his classmate and crush, Patti Mayonnaise.
Recess (1997)
When Disney+ arrives on Philippine shores this Thursday, it will be the perfect and opportune time to join once again on all the antics of the gang from the 90s hit animated show, Recess. The series focuses on six elementary school students and their interaction with other classmates and teachers — similar to the plot of Boy Meets World and Hey Arnold from Nickelodeon. We follow T.J., Vince, "Spinelli", Mikey, Gretchen, and Gus as they navigate through the schoolyard, especially during our favorite time of the day back in school — recess time.
Parent Trap (1998)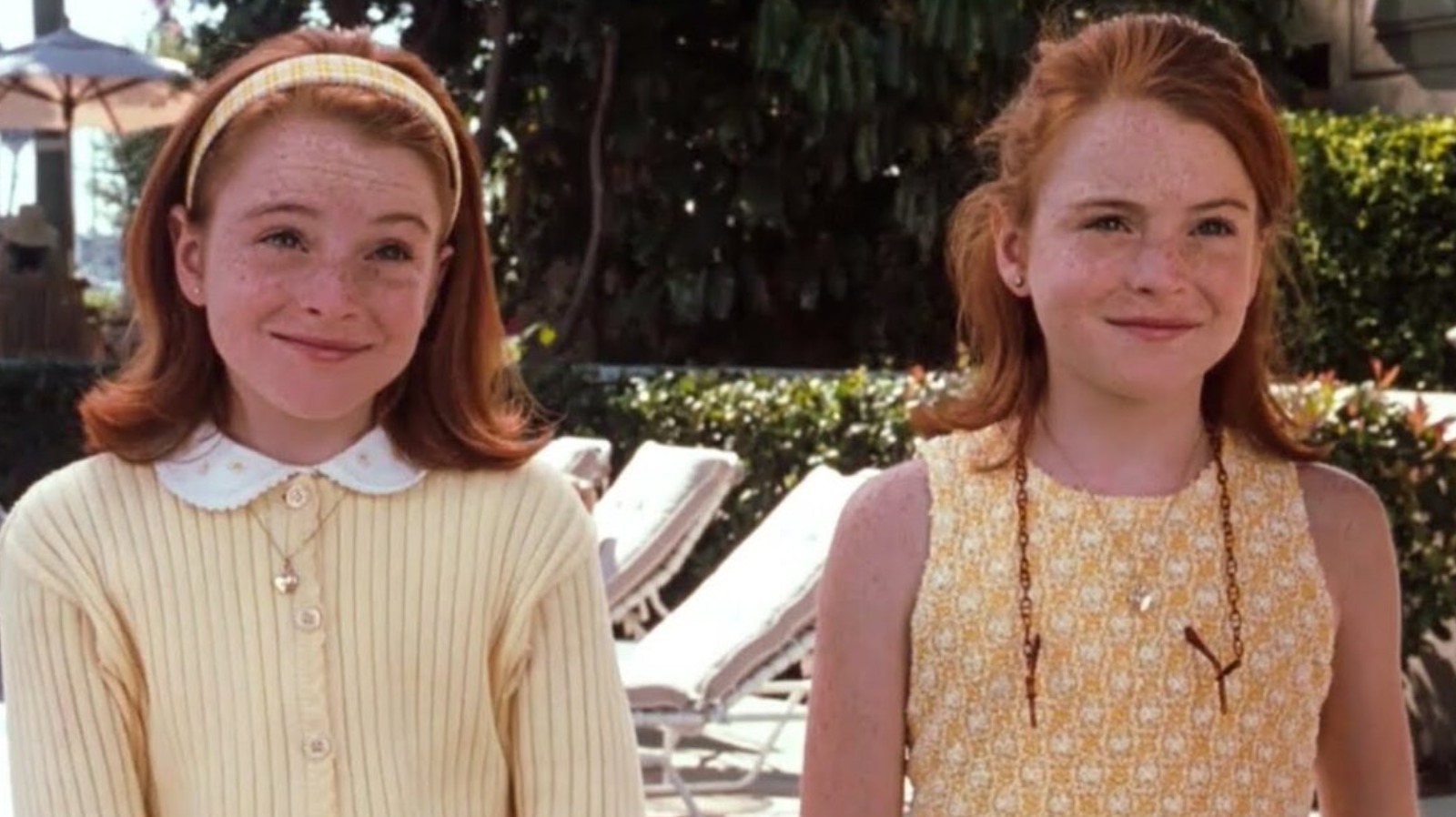 Summer camp. Peanut butter and Oreos. Oh, and that secret handshake that you probably memorized if you are a 90s kid. These are just some of the reasons why this remake of the 1961 film of the same name, is a definitive and classic 90s Disney flick. Twins Allie and Hallie have been separated due to their parent's divorce but serendipitously meet face-to-face in a summer camp that their respective parents bring them to. They then hatch a plan to reunite their family. It's a simple plot but one that's just so charming and fun to watch over and over and over again.
Even Stevens (2000)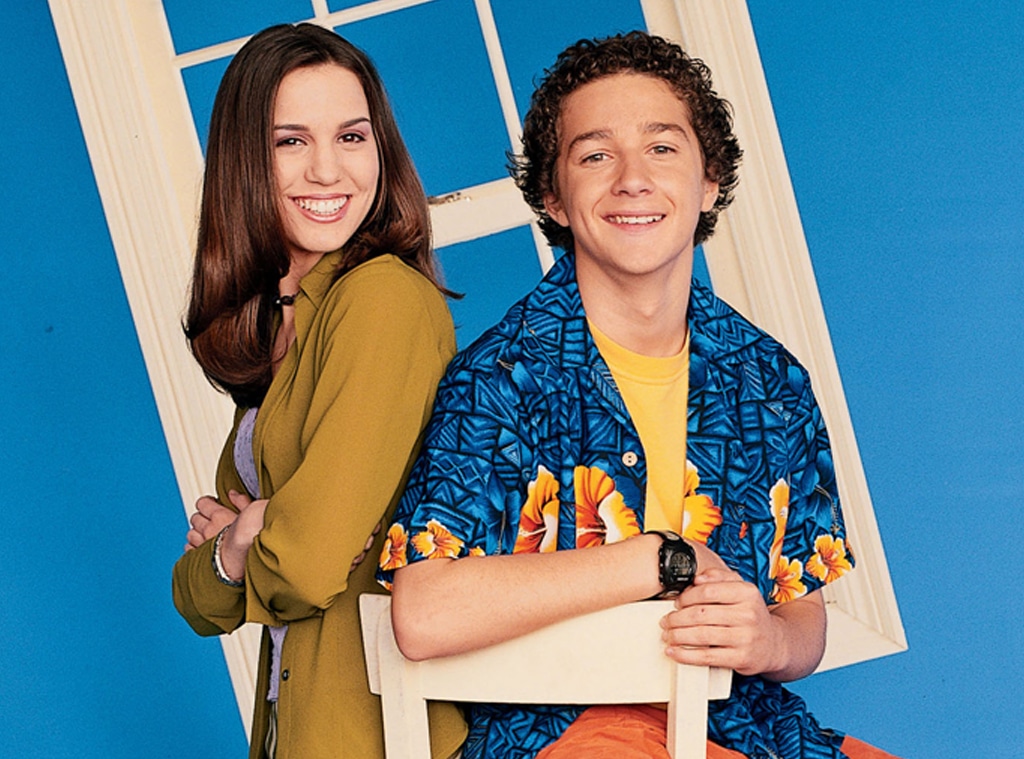 Before Transformers, Shia LeBeouf was known as that kid from Disney Channel. Even Stevens is a TV show that was set to stand toe-to-toe with other 90s classics such as Malcolm in the Middle. Even Stevens revolves around the titular Stevens family who lives in Sacramento, California, where the two younger children in the family, Ren (Christy Carlson Romano) and Louis (Shia LaBeouf), who have opposing personalities, often clash which in turn end up them and their entire family in lots of hilarious predicaments.
Cheetah Girls (2003)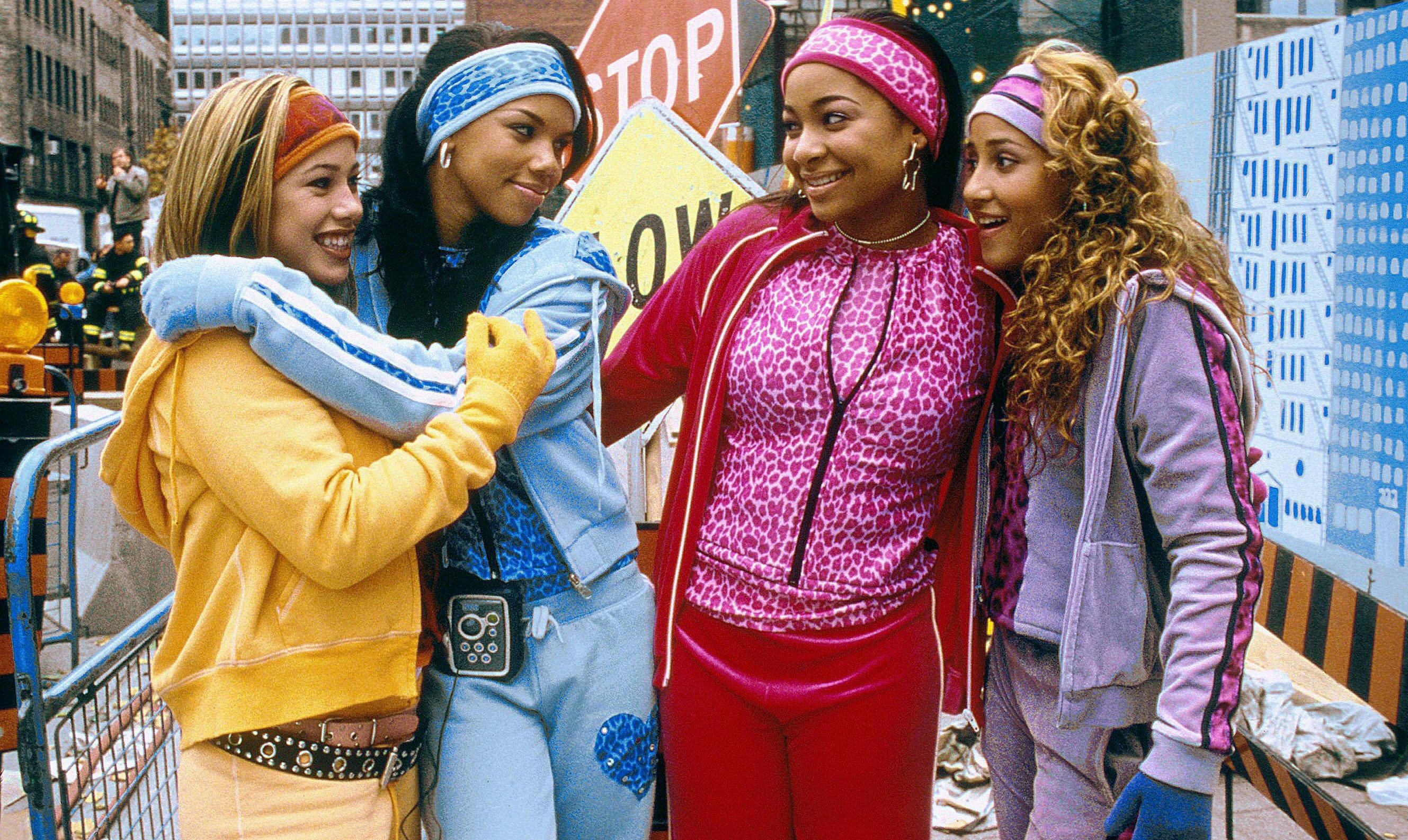 Cheetah Girls is an iconic Disney Channel film as it was the first ever original musical to come out from the aforementioned platform at that time. The film follows the titular group, The Cheetah Girls which is composed of Galleria, Chanel, Aqua, and Dorinda who all dream to take the world by storm with their music. The film stars Raven-Symoné, Adrienne Bailon, Kiely Williams, and Sabrina Bryan as this was also the start of Disney's creation of a real American girl group that consisted of Bailon, Williams, and Bryan. Cheetah Girls went on to have two more films released in 2006 and 2008.
Cadet Kelly (2002)
Hilary Duff isn't only known for the Disney hit show Lizzie McGuire as she also managed to star in this funny tale that revolves around a free-spirited girl who suddenly joins the military school. Together with Duff in this film is Christy Carlson Romano who is the star of another film that made this list as well — the aforementioned Even Stevens. This is a movie that many may have forgotten but it doesn't mean it's forgettable. On the contrary, many might even want to revisit the antics and hilarious circumstances that Duff and Romano take us on in this film as they even manage to provide some heart-warming moments as well.
These are just some of the shows and films from the 90s and early 2000s that Disney+ has to offer. So if you are looking for some much-needed throwback vibes then Disney+ has got you covered. Don't forget to subscribe to Disney+ once it drops on our shores tomorrow, November 16, 2022. 
Here's a breakdown of the packages and pricing for the streaming platform: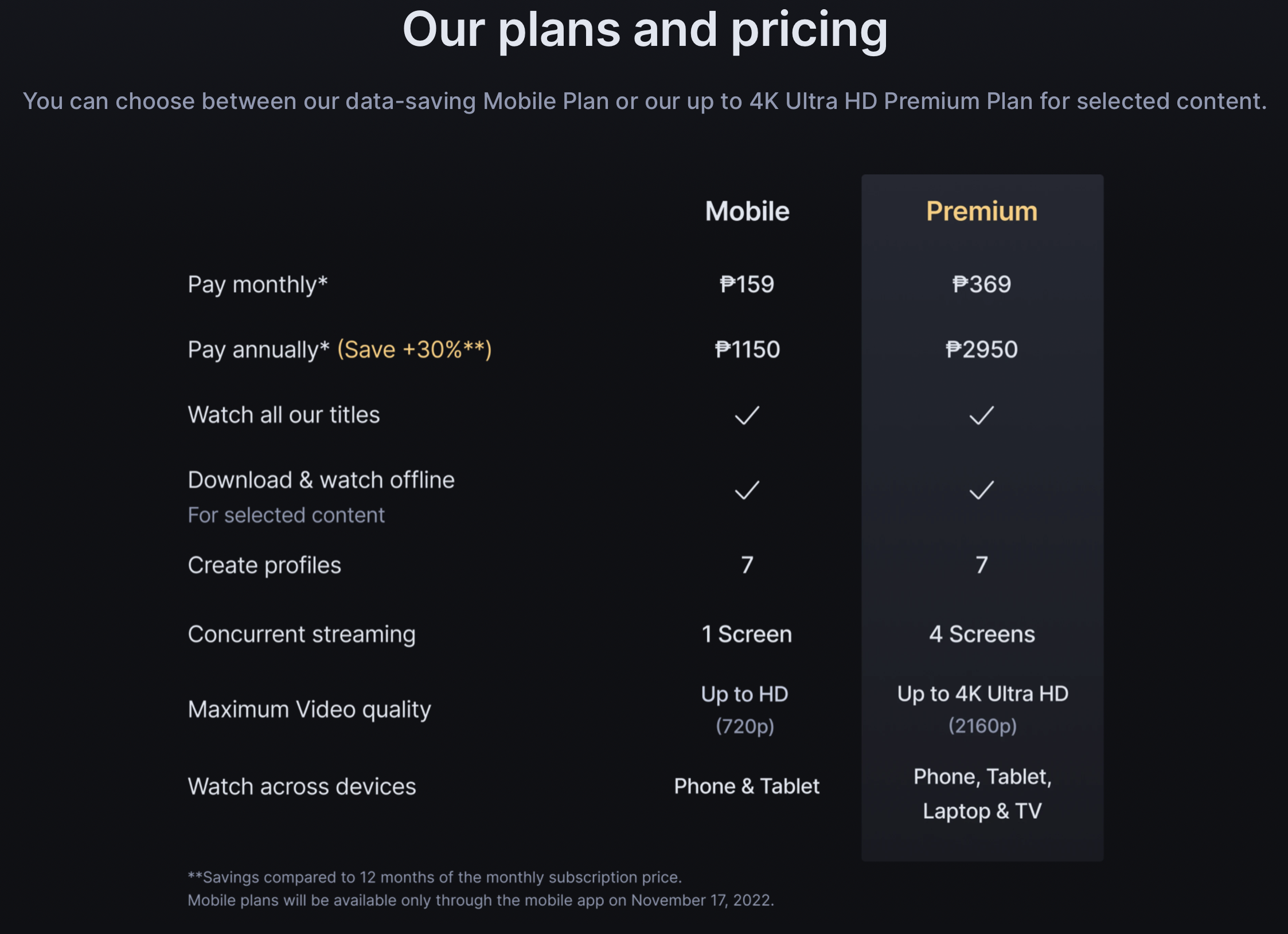 For more information regarding Disney+ read up on our article here: Disney+ Philippines Guide
Which 90s to early 2000s Disney show or film will you be binge-watching over the weekend?