Netflix has just released yet another intriguing offering in the form of the thriller-horror flick, Choose or Die. Through the creepy visuals and interesting creative choices seen in the trailer, the film has certainly gotten our attention. We have therefore decided to check out and watch Choose or Die in its entirety to review here at This Is Hype Ph.

Choose or Die Review: A Brief Overview
This film is heavily rooted in the torture-horror genre while simultaneously being formatted as a video game-inspired story arc. It has the resemblance to a variety of films that can be categorized in the same genre such as Saw, Truth or Dare, and Escape Room. Choose or Die is set in the present day but integrates 80s elements particularly the retro-styled gaming consoles and gaming formats which are depicted in this film more as ancient relics rather than a nostalgic statement.
The film revolves around Kayla, a financially-struggling college student who stumbles upon a retro video game entitled CURS>R with a $125,000 prize in store for the winner. She immediately jumps in on the opportunity to partake in the game but quickly discovers that there is more to CURS>R than meets the eye and that there are deadly repercussions within the game. What follows suit is a literal game of survival to uncover the truth behind the somewhat demonic game while Kayla frantically tries to outwit the dangers that now haunt her.
Choose or Die Review: Spoiler Warnings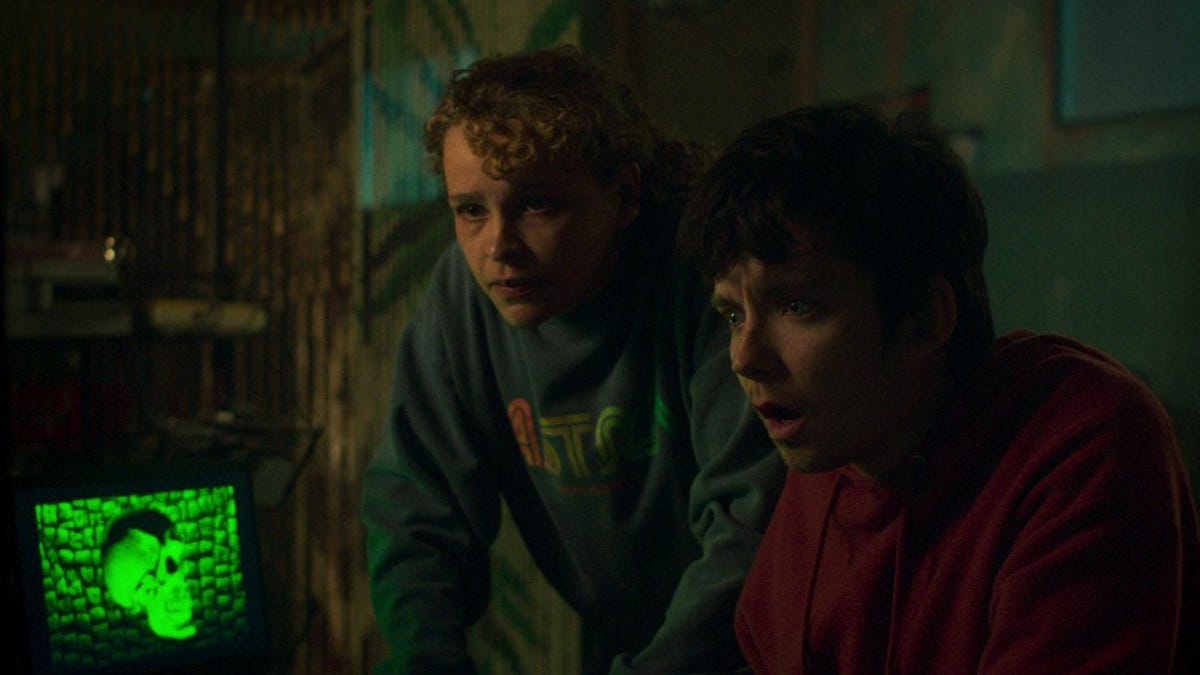 This review will be kept straight to the point as we dish out whether Choose or Die is a film that you should invest your time in or if it is a skip altogether type of movie. We will stick to discussing the overall direction of the movie, the visual experience it delivers, and the performances of some of its cast.
Torture-Porn Horror Cliches
There has been an abundance of torture-centric films as mentioned which have contributed to the creation of what seems to be a breed of horror style and genre. Choose or Die is an addition to this route in the horror genre — with a sadly B-rated movie result. It doesn't fully achieve much in the way that the story unfolds but furthermore feels like an indie movie attempt in the genre with underwhelming and disappointing results. The premise of a cursed video game would have been an excellent direction if only Choose or Die managed to deliver something new to the table. The film tries to encapsulate a variety of torture-like devices to hook its viewers into the film but to no avail as the foundation of the film through its story boasts numerous cliches and an uninventive hook.
There are so many attempts in creating an appealing build-up with the dark color palettes and retro-like vibes but the film doesn't really take on these elements to the best of their capabilities. It also felt that there was a lack of innovation and a sloppy work in the effects team of this movie which was all the more evident in one particular scene that was meant to show a torture fear of rabid rats. What was achieved with this scene instead was a very unimaginative means of depicting such an effect without really showing the events themselves. It, therefore, made the film look cheap and lazily done which was also the case throughout its entire runtime. I personally couldn't wait to reach the end of the film and call it a night. This movie is a great example of taking cliches and using them to the point of being disadvantageous to the entire film — destroying the essence and elements of these cliches that initially made them interesting to witness.
An Indie Film Gone Wrong
This movie honestly could have stood as a great indie horror film due to the supposedly cool aesthetics but even in terms of the visuals, this film doesn't provide anything fresh for the genre and instead just fails in the execution of an already familiar plot. Choose or Die starts off with a very interesting visual layout and gore that seems to hook us as viewers but it eventually goes downhill from there. The moments where the movie could have risen to the occasion with the retro game aspect and feels eventually failed to attract any traction. It overall feels like a completely independent film as it is even evident down to how it looks like a very low-budgeted movie.
Even the casting choices didn't help in elevating the film despite two big stars in Asa Butterfield and Robert Englund. Despite their roles as supporting cast members, they didn't really help carry the film except for their names being attached to the movie. The lackluster performances were grueling to witness and it didn't help contribute at all to the failure of a direction that the story first and foremost contains. The most disappointing part in my opinion even falls on the main character Kayla. The character's motivation although being very clear also goes through a very vague yet drastic progression. The film felt like it was rushing to show such changes in the character and therefore it doesn't really make much sense when the final outcome through the ending unfolds.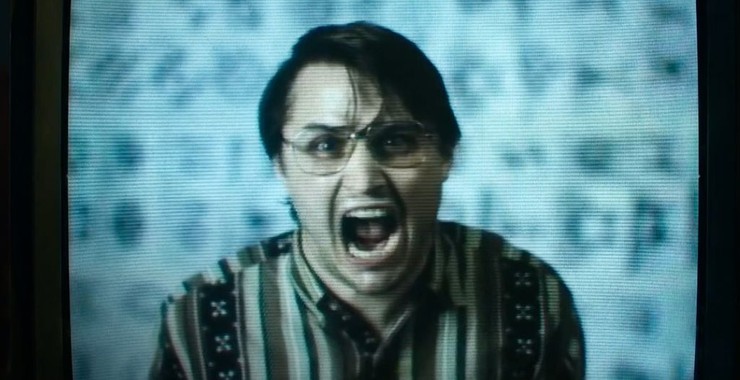 The film also contains an actual villain in the story. The unveiling of the big twist as to who this is is another underwhelming experience as well. There wasn't anything that truly makes this antagonist all too terrifying and instead it becomes a very forced addition to an already bumpy ride.
Choose or Die Review Final Verdict
There really isn't that much saving grace from this movie. A 1 out of 10 on the Hype Meter. It's an example of a trailer gone wrong. False advertising. Its deception is the very reason why we at This Is Hype Ph urge you to skip the movie altogether. It honestly felt like a badly done special episode of Black Mirror — minus the special part. I found myself searching and scanning until the end, for a resemblance of anything redeeming or brilliant but to no avail. Instead, I wished I would have skipped out on it during an earlier time frame. These movies, however, do exist and we are still here to dish out our full review and thoughts for the case of Choose or Die, we recommend that you allow the film to die from natural causes and choose another film instead.
Here are other horror movies that we recommend instead: