It's heartwarming and an increase of Pinoy pride to witness the release of Easter Sunday in cinemas this week. This Filipino-centric film distributed by Amblin, Steven Spielberg's production company, and stars Filipino-American comedian, Jokoy is one for the history books. This is our full review of the film, Easter Sunday.
As mentioned Easter Sunday stars Jokoy as the story is said to focus on a fictionalized version of his own family. The film follows the Valencias, a Filipino-American family, as they celebrate Easter Sunday together. Joe Valencia brings his son to Daly City to partake in the big celebration in his mother's home but the next two days aren't free from any hiccups. Joe is thrown back into the chaos that comes with his family as he is caught up with gangsters, his mom and aunt's bickering, and even his son with whom he seems to lack connection.
The film stars a predominantly Filipino-American cast alongside Jokoy such as Tia Carrere, Eva Noblezada, Lou Diamond Phillips, Joey Guila, and many many more. The film is directed by Jay Chandrasekhar (Dukes of Hazzard) who also plays the role of Nick, Joe Valencia's agent on Easter Sunday. This film makes history as the first-ever Filipino-centered film produced in and for Hollywood.
Easter Sunday Review: Spoiler Warnings
Easter Sunday just dropped this week and in order to preserve the integrity of the film and your own viewing experience, we will keep this review free from spoilers. Our Easter Sunday review will focus on the comedy, Filipino-centric direction, and the general premise of the story. 
[hfcm id="9"] [hfcm id="14"] [hfcm id="20"] [hfcm id="24"]
Funny or Offensive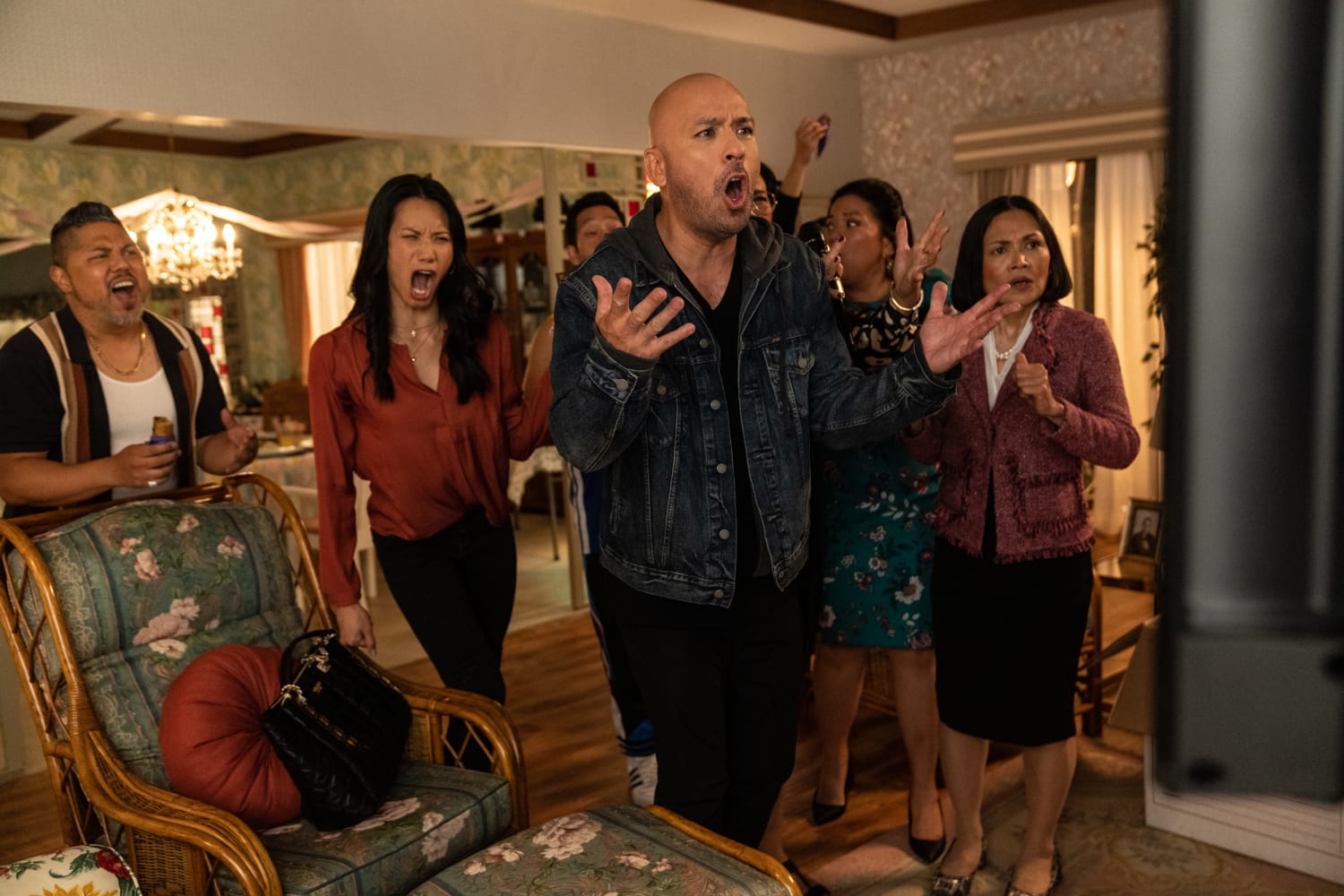 The majority of the film utilizes Filipino humor that Jokoy is famous for that centers on punchlines and jokes regarding her mother and family. At the onset, it may seem overly done and offensive at times especially for Filipinos as stereotypes and cliches are mentioned over and over again. There are a lot of situational comedies and slapsticks that are very reminiscent of Filipino films and humor but with a Western flair. Easter Sunday, therefore, manages to tackle two important messages regarding our Filipino culture.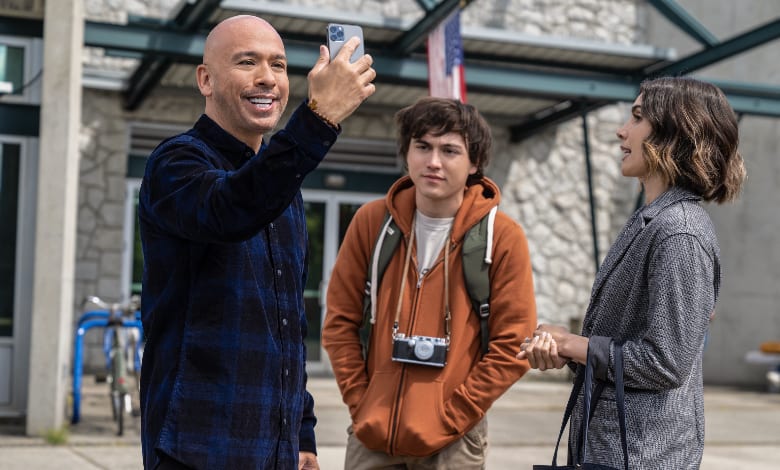 The first message that Easter Sunday bolsters is the truly hilarious side of Filipino culture. We are admittedly a people who love fun and humor. We see it all the time today on social media and even in our films. Our sense of humor as Filipino people is pretty good to be quite frank. Easter Sunday is a showcase of this and by no means is it entirely offensive. At times, yes, the punchlines come primarily in the form of stereotypes that many know regarding us as a race but they still are admittedly hilarious. They aren't at all try-hard but the amount of these is admittedly a bit too much at times. References on our food, religiosity, Manny Pacquiao, nurse jokes, and even successful Fil-Am celebrities like Lou Diamond Phillips all have their own punchlines and at times it does become a bit excessive in number causing some jokes to flat at times. But the overall direction admittedly points to be positive at enhancing our culture as a people rather than just plainly stabbing at it or even insulting it.
The second message that Easter Sunday communicates is actually in terms of the social repercussions that the tone and even the actual production process of the film have gone through. As Jokoy relayed in countless interviews and even his own stand-up show here in Manila (which we were able to actually witness last August 31, 2022), his journey down to the making of this film wasn't an easy one. Countless neigh-sayers and oppositions were in his way from the making of his Netflix stand-up specials and even Easter Sunday as many executives called his content to be a bit too "specific". Jokoy expressed heavily how such a word was just a means to say no due to racial mindsets. The film therefore if you look at it from both the story itself down to the very inception and production of it has a very profound message on grit and hope. The film is admittedly a Filipino-Western comedy but it has a deeper and more close-to-home message for Filipinos both internally in its story and externally in regards to how the film came to be. It's a film that truly inspires us as a people to be proud of our culture and all that it entails including the messiness and the need to laugh at what us who we are. Jokoy's story also showcases what grit, determination, perseverance, and hard work do and why it is really important in chasing our dreams and passions.
(Filipino) Family Quirks
Easter Sunday, is, by all means, a film about family. All kinds of it. It is relatable in that way because despite being centered on a Filipino family, the themes and message transcend race. It talks highly about the relatability factor that families in general have. The shortcomings, the pitfalls, the irritable qualities as well as those that unite us together. Joe Valencia is able to communicate this the most towards the end of the film when he delivers a monologue to initiate reconciliation amongst his family, specifically between his mom and tita. This is where it becomes very blatant and clear that Easter Sunday isn't just after the fun and jokes. It has a very relatable, meaningful, and timely message that it communicates.
For the majority of the film, Easter Sunday admittedly has the tendency to get lost in this goal and in its direction as it does involve a somewhat "out-there" plot that revolves around gangsters and the circumstances that his cousin Eugene (played by Eugene Cordero) has gotten them in. It actually sounds a bit too far-fetched if you ask me and as a means to add more to the story. It doesn't really pan out well because it's just too exaggerated in the way that it's executed. From high-speed car chases, selling of knock-off goods, family barbecues, and even karaoke sessions, Easter Sunday seems to pack everything in this film.  It, therefore, becomes a very confusing film at times but one that still manages to rein us back in from time to time. Because Easter Sunday does have the tendency to pack everything into one film, it has the tendency to be a bit slow in its pacing as the story drags along in what seems to be a distracted means to get to the main point of the story which eventually gains its real footing towards the end.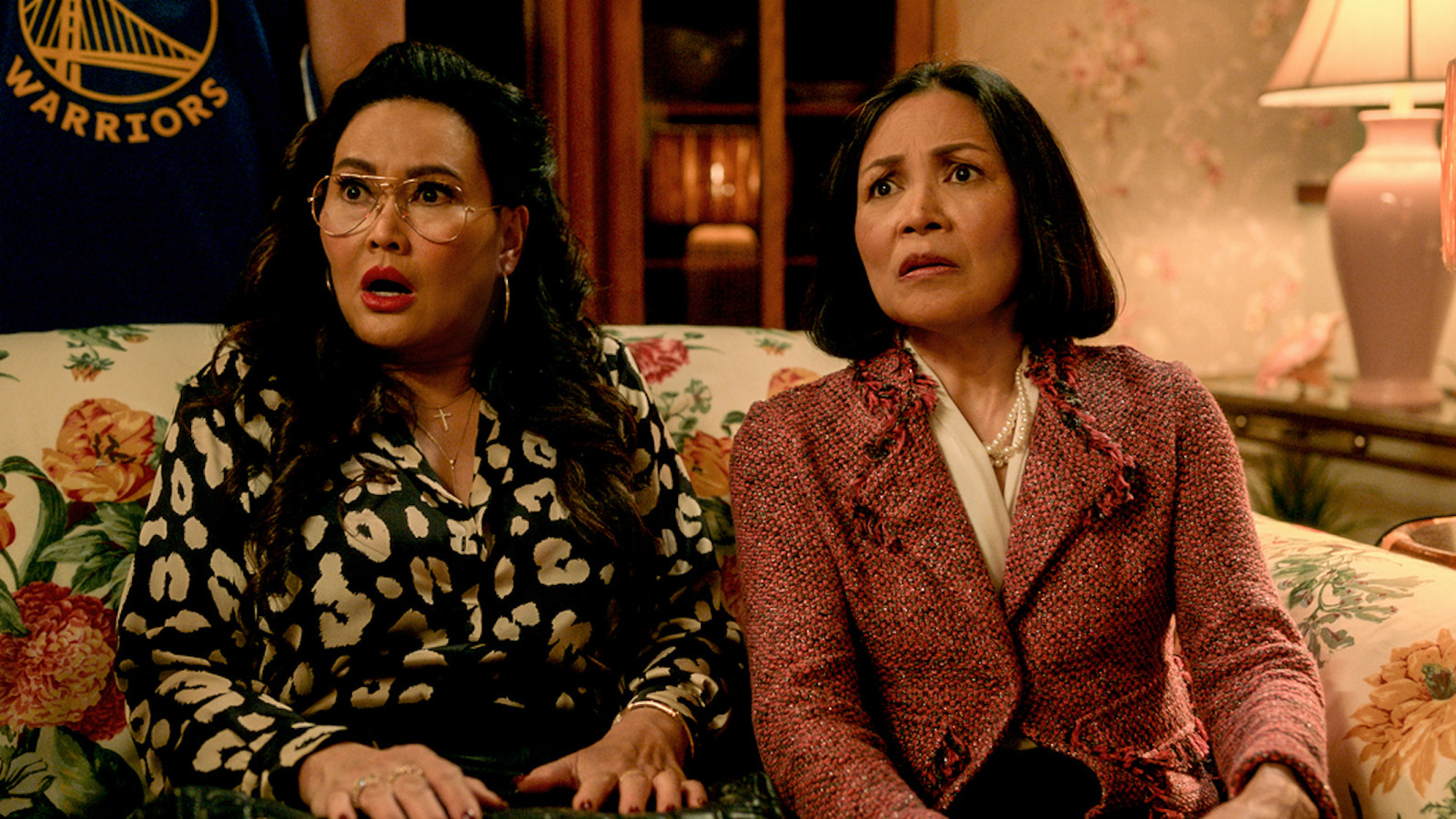 The family of Jokoy's Joe Valencia is the true standout of the film. Joe himself is hilarious and manages to really carry the film's story both in terms of the comedic and dramatic aspects. Jokoy isn't the star of the film for just a random reason. His humor has an ability to bring the majority of the intriguing and appealing factors of the film which continue to keep Easter Sunday engaging and worthwhile to watch despite the pitfalls that it may have along the way. The rest of the cast adds vibrancy and freshness to the film that highly compliments each other — a true and almost accurate composition of a wacky and riotous Filipino family. From the mom played by Lydia Gaston down to the wacky and perfectly timed jokes from the Titos Manny and Arthur, played by Joey Guila and Rodney To respectively,  the composition of the entire cast as a Filipino family completely makes sense. 
Easter Sunday Review: Final Verdict
Easter Sunday is a film worth watching due to the sentimental and relatable factor that it gives us as Filipinos and due to the fact that it's uplifting to see our race represented on the big screen in a Hollywood flick. There are some pitfalls that the film has such as the pacing, overly done scenes, and some of the humor landing flat at times. This is why we give Easter Sunday a solid 7 out of 10 on our Hype Meter for this review, but overall all it is still funny, heartfelt, and pretty much entertaining.
Hype Meter: 7/10
For more reviews: