These past years and even decades have undeniably been the glory days for Marvel and it seems to continue even further from here on out. The plethora of Marvel-related content from both TV shows and movies has been extensive as of late. with more scheduled to be released in the next months. The month of May however kicked off with a bang for the studio with the release of Doctor Strange in the Multiverse of Madness, exclusively in cinemas last May 4, which was conveniently the release date for the season 1 finale of Marvel's newest character, Moon Knight as well. We waited for Moon Knight to finish its entire season on Disney+ before releasing our full review of the show, and now that it's finally over, we have so much to say and unpack.
The newest series from Marvel is nothing short of historic. The direction for Marvel to create TV shows or series on the Disney+ platform started sometime back in January of 2021. Since then the companies have released shows such as WandaVision, Loki, Falcon and the Winter Soldier, Hawkeye, and the animated series Marvel's What If…?. What makes Moon Knight different and unique however is its status as an introductory character to the MCU. This is the first time that fans will be taken into the world and mythology of Moon Knight.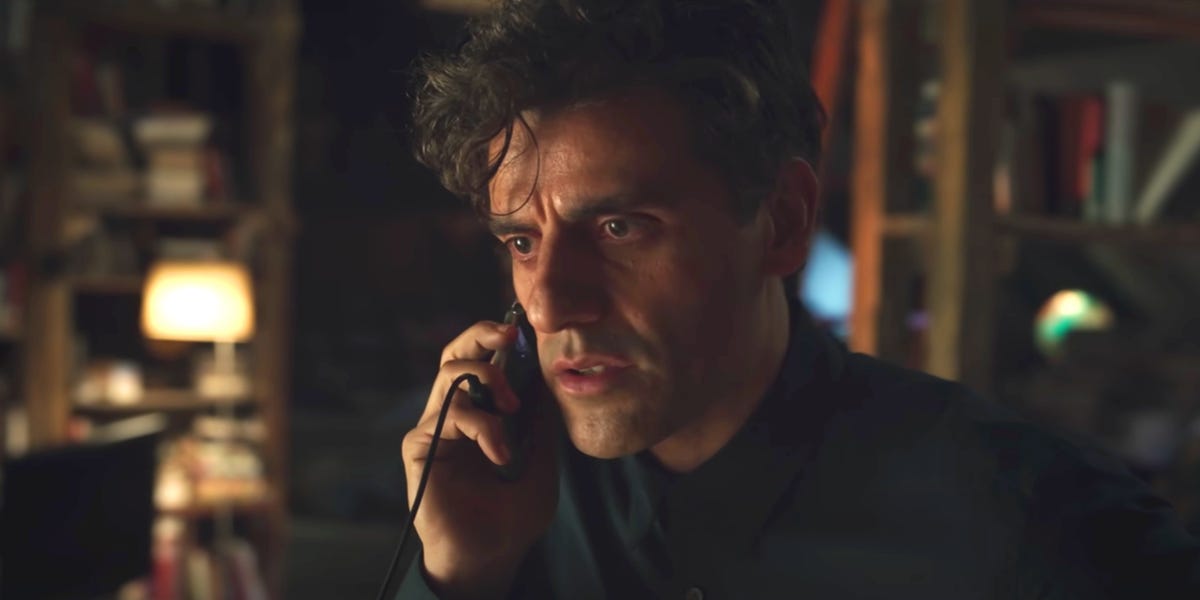 The show stars Oscar Isaac (Star Wars: The Force Awakens) alongside May Calamwy and Ethan Hawke (Richard Linklater's Before trilogy) with Jeremy Slater (The Umbrella Academy) as the show's creator. Moon Knight has a total of 6 episodes with an average running time of 40-50 minutes per episode.
[hfcm id="9"] [hfcm id="14"] [hfcm id="20"] [hfcm id="24"]
Moon Knight Review: What You Need to Know
The topics covered by the MCU so far in phase four have had a more mature tone as films and shows such as WandaVision, Doctor Strange in the Multiverse of Madness, Spider-Man: No Way Home, and even the very subject of this review, Moon Knight, have touched on themes such as depression and other related mental health topics. Moon Knight specifically deals with dissociative identity disorder (DID) which is not to be confused with schizophrenia although the two are mistakably similar at first glance.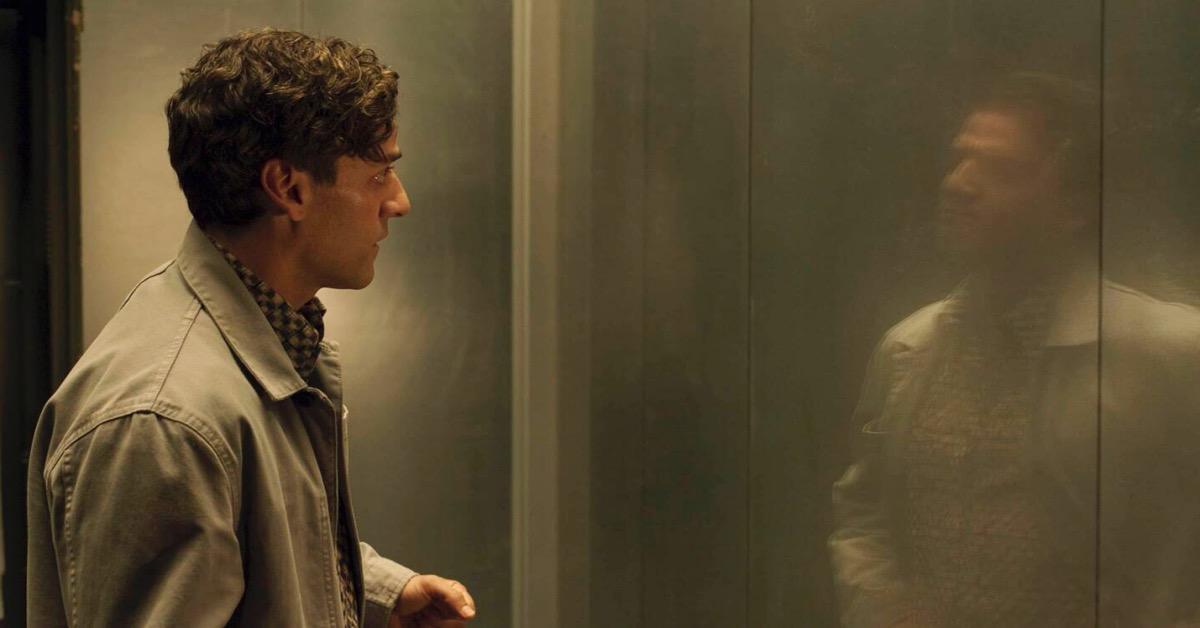 Moon Knight starts off with the introduction of our main character, Steven Grant, who dreams of becoming a tour guide at a British Museum due to his extensive knowledge of Egyptian history and artifacts. We immediately discover that Steven has the condition of DID and Grant is just one of many personalities. Grant through blackouts and visions also dives into other personas such as Marc Spector and Jake Lockley. Furthermore, we immediately discover that Grant was chosen to become the avatar of Khonshu, the Egyptian god of the Night Sky, which allows Grant and his other personas to transform into the titular hero, Moon Knight, and Mr. Knight. Grant, his other personas, and even the various versions of the Moon Knight avatar must join forces to discover and unravel the truth behind their circumstances as each of the various personas hold an important puzzle piece to the story. Along the way, Steven Grant also realizes that there are other external forces at play such as Arthur Farrow (Ethan Hawke) who seeks to uncover and unleash a dark ancient power in order to supposedly purge Earth from all evil.
Moon Knight Review Spoiler Warnings
In order to fully understand the show, there are a couple of important concepts and elements that must be discussed and our Moon Knight review will at times refer to these terms and characters that we will eventually encounter in the show. This review however will avoid any important plot details that may destroy your joy and excitement in watching or finishing the show. We will also review the series as a whole rather than going deep into each episode in order for us to determine if Moon Knight as a series is worth seeing.
The Expansion of MCU Mythology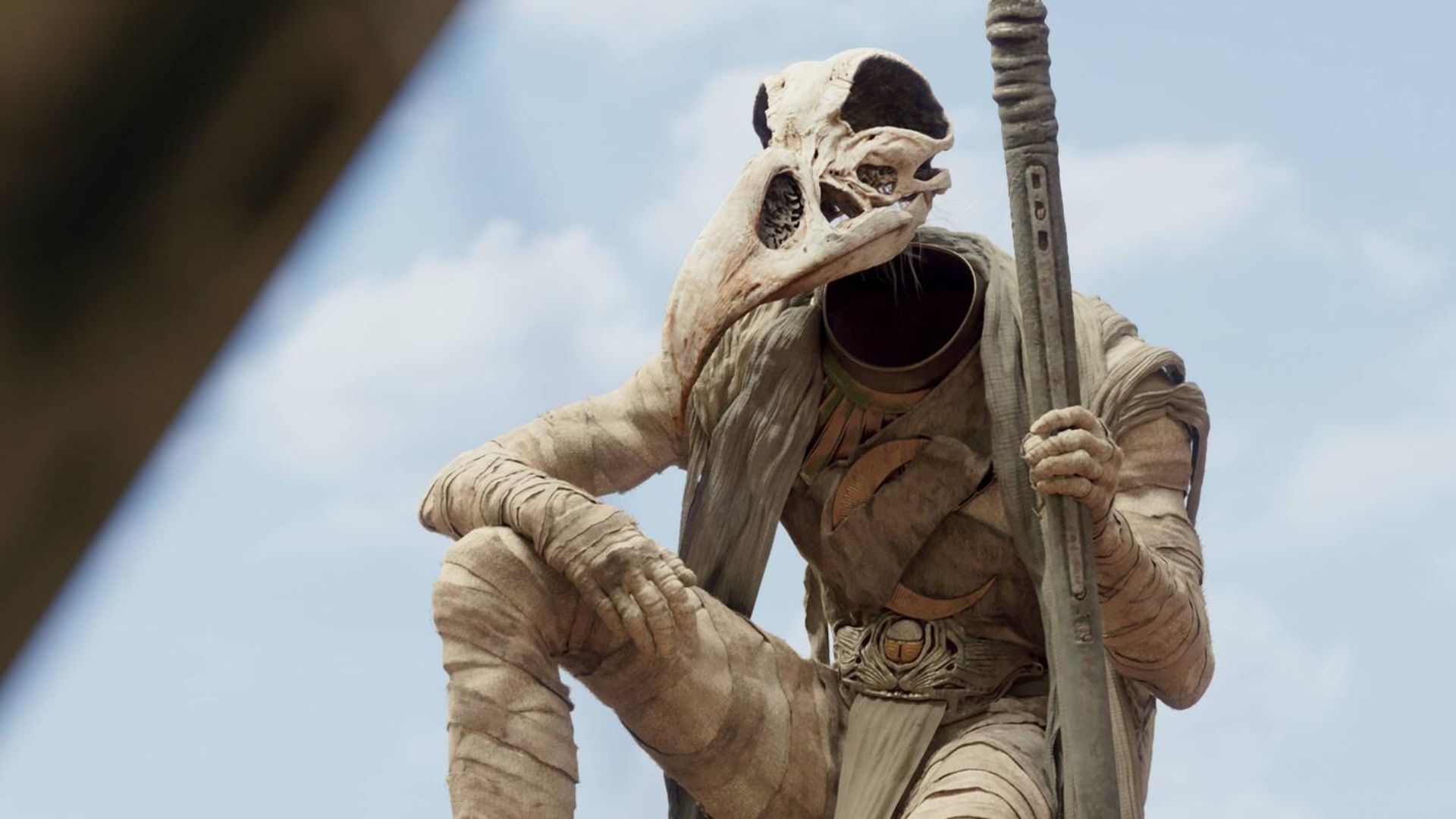 One of the interesting aspects that the MCU gives us is its close connection to a variety of beliefs, cultures, and concepts that we consider to be part of our real world. One of the biggest examples of this is the integration of a variety of mythological stories and characters that the MCU bridges and tries to recreate. This isn't at all unique to Marvel but the company seems to be expanding it further as it now introduces these in their movies and TV shows and not just in the comics. The most obvious use of such integration is in the stories that revolve around Thor which is an ode to Norse gods and mythology together with the inclusion of The Eternals as well as the upcoming Thor: Love and Thunder film which is set to introduce Greek gods and goddesses. But more importantly, as we focus our attention back on Moon Knight — the MCU is opening the door for Egyptian mythology to take center stage.
Unlike Roman or Greek myths, Egyptian mythology isn't as out there or common to the majority. Moon Knight, therefore, serves as an amazing introduction and crash course if you will to such stories, characters, and even cultures. This was evident in how Moon Knight built its story. It was the world-building not only of Moon Knight but also that of Egyptian concepts, rituals, and historic mythological beings. This, therefore, made the task for the show even more difficult, but thankfully they achieved it. The story wasn't at all confusing despite having several key ideas that had to be introduced and expounded on. There was an equal amount of weight for both stories to be told but it was done seamlessly. What was all the more exciting to see was the intellectual and almost academic quality of this series. There was an educational type of objective both into this new and unfamiliar side to Marvel but also into history and literature — which we must add were for the most part very accurate.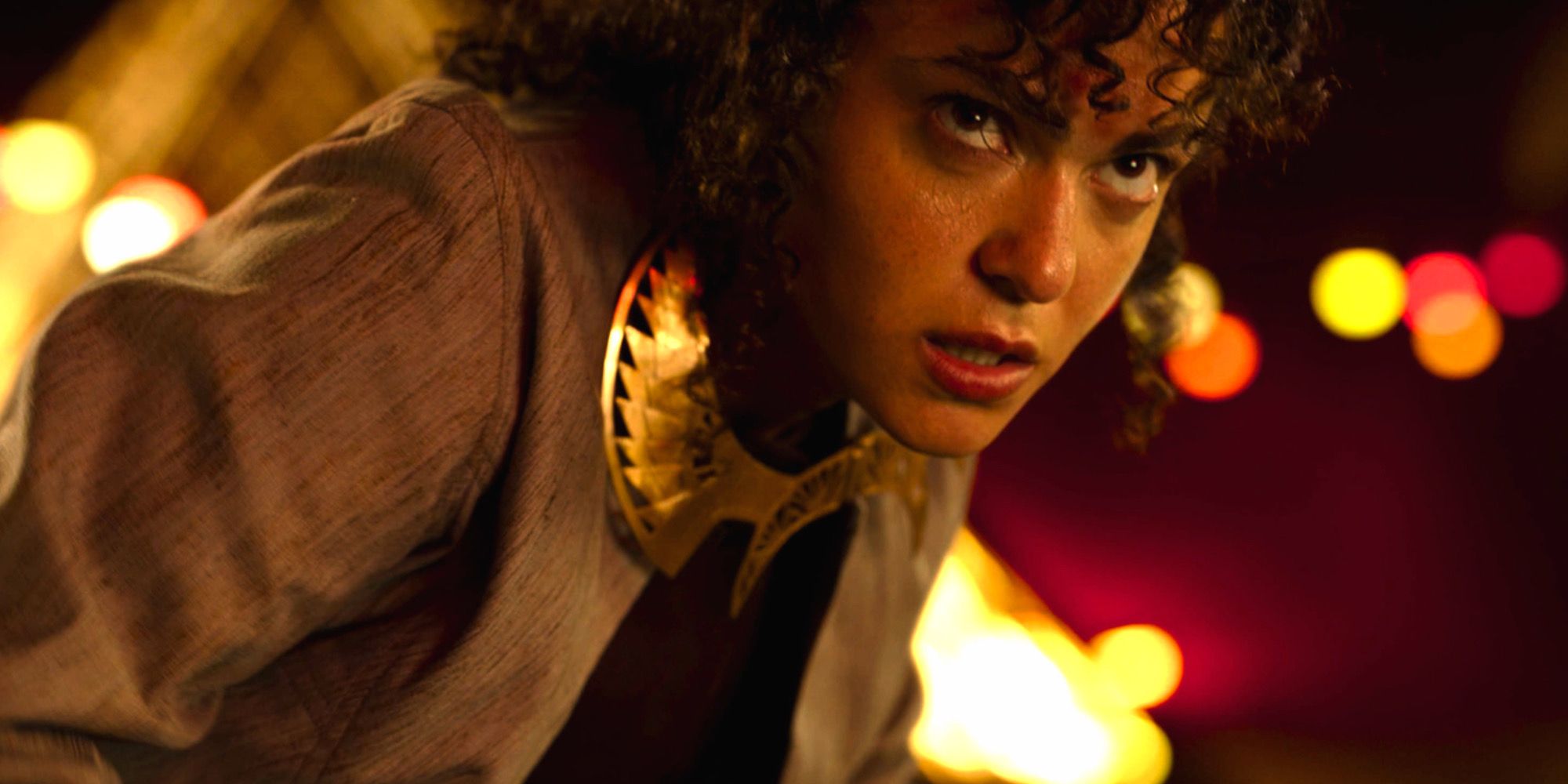 The lengths that this show goes through to give a clear picture of mythological characters and historical figures is just impeccable. It may require a bit of knowledge or research on the viewer's part to truly enjoy or follow but it does also end up becoming self-explanatory as you take the show on its own — a great sign of clear story-telling. Through this show, we get to see gods such as Khonsu (Egyptian god of the moon), Ammit (The Devourer of the Dead), and Taweret (Egyptian goddess of childbirth and fertility) which are just a few of the many gods and goddesses in Egyptian myths.
Touching on Heavier Themes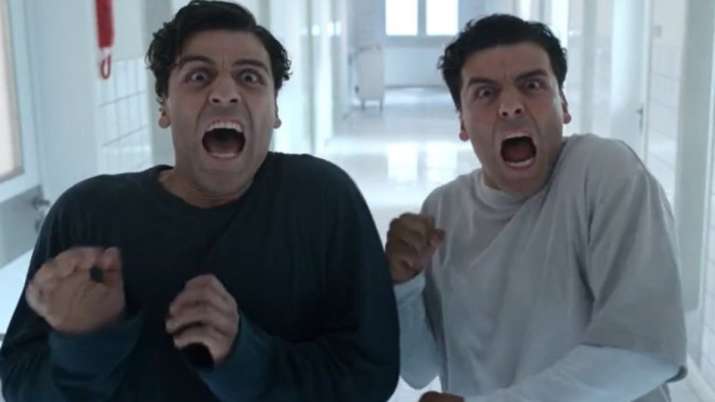 As mentioned, this is not the first time that Marvel has chosen to focus their attention on heavier themes. The MCU has been dealing a lot with a variety of heavier storylines such as grief, shifts in ideals and beliefs, and more importantly mental health issues. I personally loved this direction and couldn't have found it all the more time for the MCU to go on this route in their storytelling.
Moon Knight is no exception to this but rather, is an even greater picture of a condition that may easily be misinterpreted as another. There are some scenes admittedly that take away the heaviness of the matter at hand — being somewhat a punchline for humor or being taken too lightly at times. It still does however provide a great context regarding DID and the weight that it carries. For the first few minutes alone of the series, we are instantly given the picture that this show is not your run-of-the-mill superhero story. Alongside the themes of mental health issues, Moon Knight also deals with the presence of cultic leaders and the relentless pursuit of their misguided ideals to dominate the world. The first scene alone showcases this idea in a very dark and haunting manner that shows the direction of the next set of episodes. As far as the story goes, Moon Knight is able to deliver a pretty complex story with heavy themes in a very interesting way and one that remains engaging all throughout. It also helps that the show provides a lot of deep symbolism that further help elevate the story's creativity and ingenuity.
At times it does divert from the initial dark tones that the show sets, as in MCU fashion, Moon Knight inserts a few comedic scenarios and lines but as a whole, it becomes pretty consistent. This tonality is often seen throughout the visual experience that Moon Knight lays out for the viewers. There's an almost consistent visual appeal that the show sets which is further expanded by the grandeur that it provides. The ability for this show to capitalize on the world-building is just on another level of its own and despite having instances where the animation stylings and choice could have been cleaner such as those done with the Egyptian gods, there are still a lot of grand set designs and a variety of special effects that were done brilliantly.
Finally, the darker tones, themes, and direction, in my most humble opinion could not be achieved without the phenomenal casting choices. The clear standouts for me were Oscar Isaac and Ethan Hawke. Both sold their performances as the internally conflicted heroin and the cunning, sly, and overly misguided cult leader. Those who stood next to these actors however also played a crucial role in creating a very consistent show that really highlighted the darker direction of Moon Knight and the world that it has just started to build.
Moon Knight Review Final Verdict
Moon Knight's success is found in its altogether different tone and direction. It's fresh and exciting to witness. Admittedly there may be moments that would be difficult to follow at first but it's a testament to the creativity and ability of the showrunners and producers to deliver a very intellectual yet exhilarating show. There are so many elements going for this show while having only a few minor flaws here and there. We, therefore, give this show a Hype Meter rating of 9 out of 10.
Final Hype Meter Rating: 9/10
For more reviews on Marvel content: