Nicholas Cage is an icon in the film industry as he has managed to maintain his presence and influence — on and off the screen. He has, however, admittedly had his share of highs and lows throughout the span of his illustrious career with several films receiving subpar to below-par reviews from critics. As of late, Cage has proved to become a household name by garnering a cult following status with several people who continue to follow the actor and his various films despite what critics have to say. Cage has gotten the attention of a lot of movie fans, us included, especially with the unique and interesting take that his newest film, The Unbearable Weight of Massive Talent, offers.
Whether it be because of his acting chops, appeal, or the iconic moments that Nicholas Cage has given us which date back to the 1980s, there isn't anything that can stop the actor from luring his fans to check out each film that he releases. We have come to know the actor from iconic films such as The Rock, Con Air, Face/Off, City of Angels, Lord of War, The Wicker Man, Knowing, and the National Treasure franchise just to name a few. Cage throughout his career has faced numerous ups and down — most have been attributed to some of his questionable choices of films and roles. He has however begun to climb once again in terms of popularity which people are calling a resurgence in Nicholas Cage's career starting with the release of The Croods: A New Age back in 2020, Pig which received positive reviews from critics and was released in 2021, and the most recent being The Unbearable Weight of Massive Talent which is now available in cinemas.
The Unbearable Weight of Massive Talent Overview
Cage's most recent film is an action comedy film and is directed by Tom Gormican. This is coincidently Gormican's second film behind the director's chair after his debut film That Awkward Moment back in 2014 which starred Zac Efron, Miles Teller, and Michael B. Jordan. In contrast to Gormican's first directorial gig, The Unbearable Weight delivers a different breed of comedy — a deeply intellectual and cognitive one in fact.
[hfcm id="9"] [hfcm id="14"] [hfcm id="20"] [hfcm id="24"]
The film centers on a fictionalized version of Nicholas Cage. In this version, Cage is going through a career crisis as he desperately searches for means to gain a more serious film role. To add to the pressures that he inadvertently puts on himself and those that Hollywood also establishes, Cage juggles with key relationships around him including with his ex-wife Sally (Sharon Horgan) and his teenage daughter Addy (Lily Sheen). The list of troubles for Cage, however, doesn't stop there, in this version he also faces an incredibly large sum of debt — over $600k worth to be exact.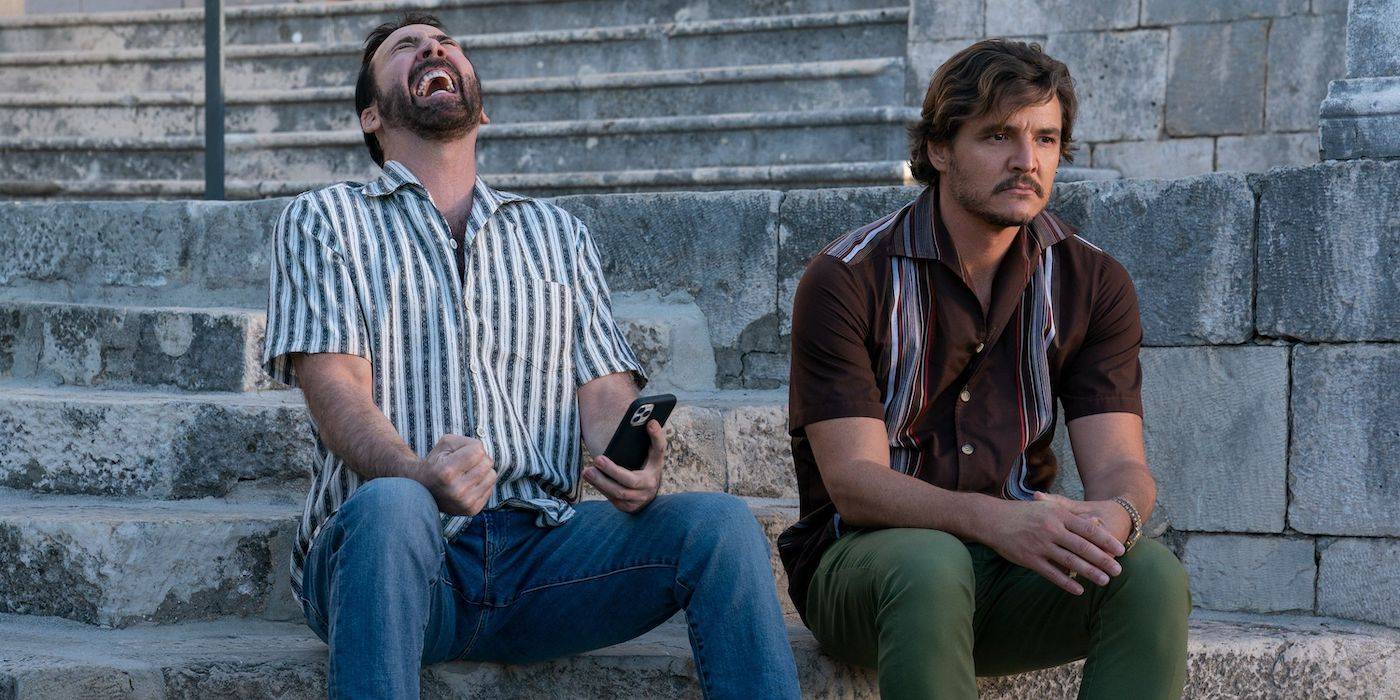 In a seemingly last and desperate attempt for financial recovery and popularity redemption, Nick's agent, Ted (Neil Patrick Harris) offers him a side hustle gig that would eventually land him $1 million in his pocket. The catch is simple, all Nick has to do is to attend a birthday party of a super-fan on the Spanish coast of Mallorca for the said fan's birthday party. As Nick begrudgingly accepts, what follows is an albeit weird rollercoaster ride of events that involve humorous entertainment on Nick's part, involvement with the CIA, and even altercations with Spanish gangsters and crime syndicates. In between all of these events are interesting conversations between Cage and his newfound friend/fan which serve as an introspective look into Hollywood and the film industry as a whole.
The Unbearable Weight of Massive Talent Spoiler Warnings
In order to avoid any spoilers that will impede your viewing experience, this review will only cover the plot's design as a meta and introspective look into the film industry, the acting chops and chemistry of the cast, and the overall direction of the film as a whole.
Hollywood in the Meta Spot Light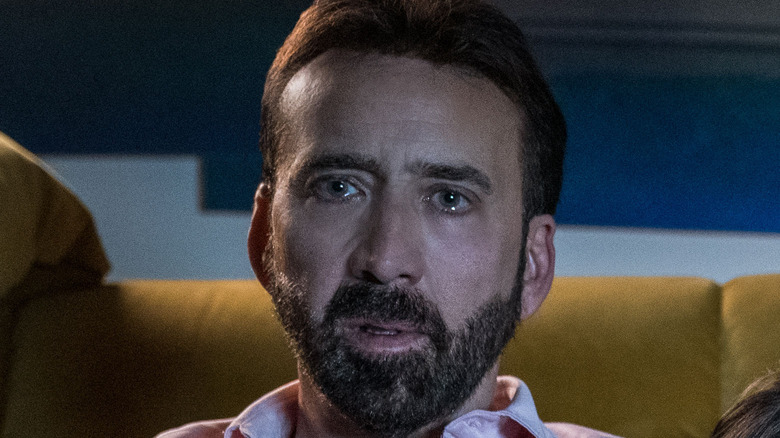 Meta films have a very distinct appeal to them. Take the meta-horror film Scream as an example, moviegoers have come to know the irony that ensues in most horror movie tropes and the discussion of such tropes and the actual use of them in Wes Craven's Scream films is just a brilliant means of creatively adding more to the genre. Meta-cinema is a mode of filmmaking in which the film informs the audience that they are watching a work of fiction and in most cases comes in the form of the actors discussing elements of filmmaking while ironically playing out in the film as well. This is the very premise, irony, and achievement of The Unbearable Weight of Massive Talent. It tackles meta concepts, the filmmaking process in Hollywood, and the action movie genre.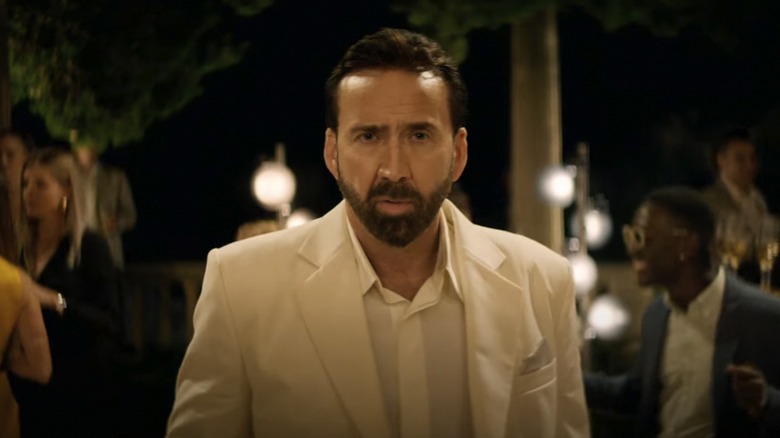 The film at the onset seems to be a film about Nick Cage but that is just on a very surface level observation. The film actually tackles the inner working of filmmaking, especially that of an action film. The two main characters in The Unbearable Weight find themselves discussing their desire to create a serious drama piece that would shake Hollywood to its core. Along the way, they discuss the parameters and elements that are necessary to create a successful motion picture. It's in these important dialogues and exchanges where the film shines to create a very intellectual type of movie, one that relies heavily on painting the picture of the writing process essential for filmmaking.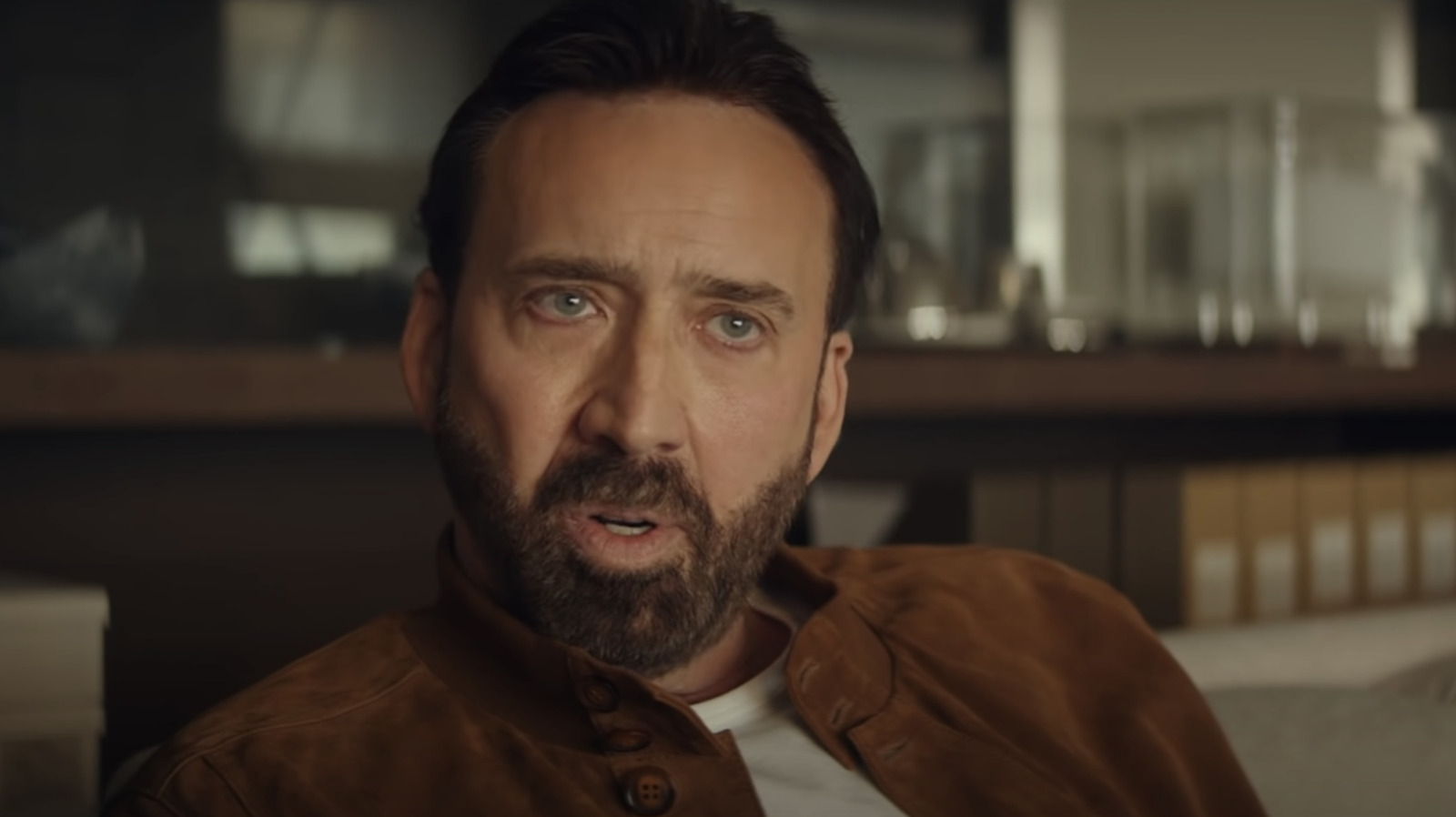 This film shines even brighter due to its nature of being very self-aware as it utilizes the very tropes in films that it discusses. We first see this with the very portrayal of Nicholas Cage as a version of himself. We see the ironic and iconic utilization of Cage tropes and film references that form a very cartoonish or caricature-like version of the actor. It's like watching all those memes that circulate on social media regarding the actor but witness Cage embrace it with a good sense of humor adds to the appeal of the film. The film also highlights the usage of action films in a very humorous way which pokes fun in the stereotypical plots while again bringing about a very intellectual mind game so to speak. The is that almost Inception-like quality to the film which enables The Unbearable Weight of Massive Talent to shine despite the several storylines that it employs. It doesn't implode by doing so much but rather does an excellent job at juggling all the chaos and at times brilliantly ridiculous scenes that it provides.
The Cage-Pascal Tandem
The central element that The Unbearable Weight of Massive Talent provides is chemistry. From the marriage of a variety of genres and subplots to the impeccable chemistry of its cast, this is a film that shows how unlikely elements can come together perfectly. The casting in general was spot-on as each actor and actress added something fresh and new to the table. The villains were on the spot menacing. Cage's fictional family perfectly delivered the emotional aspect of the film. Even the CIA agents and talent managers served a meaningful purpose in the film. The spotlight however was on the extremely perfect casting and chemistry of Cage and Pascal which honestly should be an open door for the duo to do more films together.
I honestly couldn't think of any other actor who could perform a fictionalized version of themselves, the way that Nick Cage did. It was a trip down memory lane for Cage fans with iconic lines from some of his hit films being dropped from time to time. It isn't an easy feat to play yourself in a film but taking it further to create a very cartoon-like version is an even greater feat to accomplish. Nicholas Cage was able to take all the years of his work in the film industry to channel a version of him that is very much consumed by himself. It's difficult at times to distinguish if it was at all fictional at times or if Cage was really just being himself. This is where the discipline and sign of Cage's brilliance were seen as he took various facets of who he was, is, and could be — both in the fictional and real sense.
Pedro Pascal has been on a steady rise to popularity as of late, especially in the realm of television with his roles in Game of Thrones and Narcos and most recently as the star of Disney+'s The Mandalorian. This film however cements his place in the movie side of things with an utterly comical yet at times serious performance. There is again a balance to how Pascal treated the performance as there is that combination of perfectly timed humor matched with a very stern and powerful depiction of a crime syndicate leader. Pascal also served as perfect support and contrast to Cage's character which enabled the two actors to really take center stage throughout the entire film.
The Unbearable Weight of Massive Talent Review Verdict
The Unbearable Weight of Massive Talent is the inculcation of what a great concept and execution could achieve. It may not be a film for everyone but we intensely believe that it should be. It's a mashup of comedy, drama, and action that is achieved in a manner that truly cements Cage as a phenom in the film industry and not just as a cult following. The film may be a bit ridiculous at times but its quirkiness and weird qualities also elevate the film, becoming a very fun and unique ride. It's fresh and new and unlike anything, we have seen as of late.
We give The Unbearable Weight of Massive Talent a 9 out of 10 on our Hype Meter as it succeeds on several fronts such as the acting, storytelling, and even its visual and indie-like feel.
Hype List Rating: 9/10
For more movie reviews: