It's not an uncommon sight for the arts to be used to speak up during opportune moments and to deliver the hard truth on social issues. This can be traced throughout our own history not just as Filipinos but as a human race. It is a phenomenon that is still ongoing today as artists, filmmakers, and songwriters use their respective mediums to speak up on pertinent issues. The content and voices of our people are all the more on an all-time high with the looming presence of the upcoming 2022 presidential elections where more than 60 million Filipinos will decide on who is to lead the country in the next 6 years. Two bands have once again come together to deliver another hard-hitting message with Ben&Ben collaborating with SB19 on a powerful tune entitled Kapangyarihan.
This is not the first time that these two powerhouse groups have shared a song and the stage together. The first was when Ben&Ben teamed up with SB19 on the latter's hit-song MAPA which has racked up more than 25 million streams on YouTube and Spotify combined.(Read: ). This time around the collaboration between the two is all the more special as they share a timeless and transcendent message on social issues while also gearing up the Filipino people for the upcoming elections.
Ben&Ben and SB19 Go Beyond Voter Preference in Kapangyarihan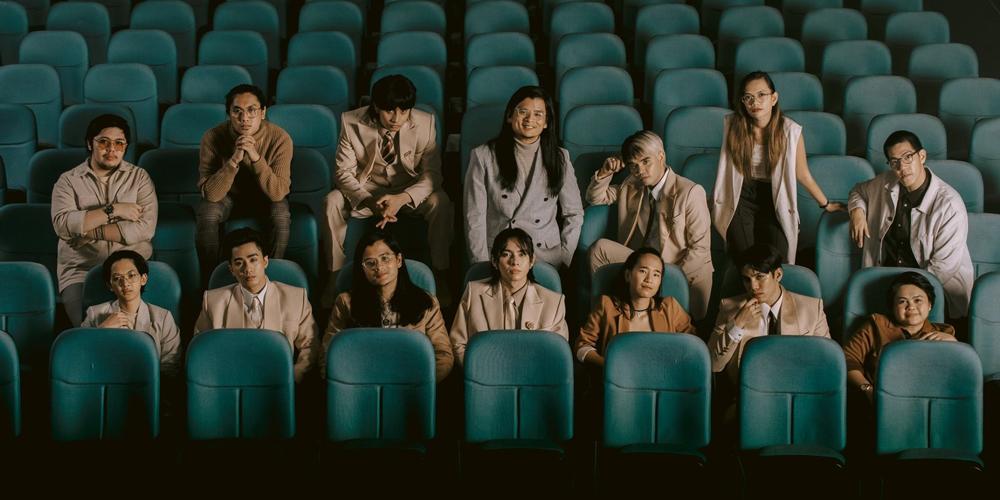 Upon listening to this song I was immediately reminded of an equally powerful track that was released in the United States during their own presidential elections back in 2020. Demi Lovato had released a song entitled Commander In Chief which was an introspective call for not just her listeners but more importantly for those who were seeking office at that time. It was a blatant means of questioning intentions and an outcrying of a deep-seated desire for justice from a people who have felt the oppression and social injustices that tightly gripped the nation. To be completely frank and honest, the song Kapangyarihan has the same motive and effect but one that has been contextualized for the Filipino people.
[hfcm id="9"] [hfcm id="14"] [hfcm id="20"] [hfcm id="24"]
The song was released on May 5, 2022, Thursday, on Spotify and Apple Music together with a performance video on Youtube. The release of the performance video comes just in time for the upcoming 2022 elections with Ben&Ben stating that it is a visual narrative and a "constant reminder that speaks to everyone involved in an election." And what a visually captivating message it truly is! The cinematic and stylistically brilliant direction builds a dramatic setting as the video is interspersed with snippets of historical context and stories that question leaders and call for a meaningful change.
TIH's Thoughts on the Music Video and Song
The music video's director, Dexter M. Santos relays that this direction was inspired by creating a very theatrical concept that speaks volumes on pertinent issues.
"Theatre is meant to be experienced live but we used its intrinsic quality in presenting the 'Kapangyarihan' music video by infusing the music video with narrative, choreography, set, and costume design as well as video clips, we hope to deliver a sincere and emphatic performance," said Santos.
The video's overall direction is just pure brilliance with both a keen attention to the aesthetics while also allowing the message to speak on its own. Every element plays beautifully with each other and it doesn't provide an over-the-top experience as it allows the lyrics to truly take center stage. Therefore all the spectacle that the video offers truly aids in allowing the song to be made clear rather than being distracting or too glamorous just for the sake of doing so.
There is a heavy weight to the song which is matched by its point-of-view that exudes a huge sense of urgency. It's a track that doesn't play around. It gets to the point pretty fast. The tonality of Kapangyarihan and the voice that the song gives is truly a show of power as well as a very vulnerable and honest expression of the writer's beliefs and stands. The song starts of strong with lyrics such as "Akala niyo ba ang kapangyarihan ay nasa inyo. Sino ba kayo?" and is able to maintain the mood and tone all through out. The video does make it clear and evident that it is by all mean not an endorsement for any politician or political party for the 2022 Philippine National Elections. The song, therefore, aims to spread truth rather regarding our socio-political climate and the divisions we face rather than uplifting a specific person or party.
Ben&Ben and SB19 state that Kapangyarihan is a song meant "To those in power as s a reminder that the root of what they should be doing is service to the public, and if there is an abuse of that power then truth shall always prevail, no matter how anyone tries to hide it," the nine-piece band adds. "To the people, it is a reminder not to put politicians on a pedestal, and that we must always hold those we elect accountable for their actions."
This song will undeniably be polarizing due to its themes, word choices, visuals in its music video, and of course the political climate and tensions that we face today. It is however also a showcase of bravery, passion, fortitude, and perseverance to fight the injustice around us. Kapangyarihan is, by all means, a song that goes beyond a person or group's political candidate or views which Ben&Ben and SB19 have both written and performed so powerfully. It's a song that seeks to establish a sense of liability and ownership from those in power. It's a song that also brings forth a call to action from every citizen to fight for what is right for the nation. It's a timely message from the two groups to deliver at a time like this where values and morality are highly questioned and where there is so much disunity but it is also a message that speaks volumes for years to come — a song that people would need to always go back to as a reminder of the truth in regards power.
For more news on the OPM scene: