The summer hits just keep on coming! This June there will be an abundance of content that will drop in movies, TV, music, and shoes and sneakers that we should all be out on the lookout for. So mark your calendars and take note as we give you our Hype List for the month of June 2022.
HYPE LIST JUNE 2022: MOVIES & TV SHOWS
Dinosaurs, Korean Heists, Intergalactic space and time travels. What more can you ask for? June 2022 as you will see by our Hype List is packed with amazing drops in the realms of movies and series.
Netflix
Interceptor
Release Date: June 3
This is a film that was first teased in last year's TUDUM event which is set to star Elsa Pataky, the wife of Chris Hemsworth. The revolves around a coordinated attack then that threatens a US base wherein Collins (Pataky) must come face-to-face with the charismatic yet crooked Alexander Kessel (Luke Bracey), a former US military intelligence officer who is intent on carrying out an unthinkable plan. Collins must therefore use all her years of training and expertise to foil and defeat this group of mercenaries in what is unarguably one of the most daunting missions that she has yet to face.
Hustle
Release Date: June 8
Adam Sandler steps away once again from comedy and into a more serious and dramatic role once again. Sandler recovered critical acclaim for his Netflix and A24 film Uncut Gems back in 2019 which critics and fans have dubbed as the actor's best performance to date. This time around, Sandler steps into the role of a down-on-his-luck basketball scout whose last desperate move is to bring in a potential star player from Spain to America. They must now come together to beat the odds that are stacked against them in order to become worthy to step into the NBA.
Spiderhead
Release Date: June 17
Chris Hemsworth will also have his time in the spotlight for this month on Netflix in this science-fiction thriller film that is also directed by Joseph Kosinski, who has just recently given us the epic sequel to Top Gun (READ: Top Gun Maverick Review). Spiderhead centers on a near-future society with inmates in an undisclosed facility being given the capability to reduce their life sentences by becoming lab rats for experiments using emotion-altering drugs. The experiments go awry when the side effects kick in and two specific inmates find themselves literally fighting for their lives and freedom.
The Umbrella Academy Season 3
Release Date: June 22
The Umbrella Academy which is based on a graphic novel of the same name returns this month of June for its third season. It kicks off right where the second season left us, with the siblings being able to prevent the 1963 doomsday, they return to their rightful timeline only to come face to face with the now established, Sparrow Academy — proof that their actions in the past have inadvertently altered their present and the future. They must come together once again to clean up their mess while facing numerous problems in their now new and messed up timeline.
Ghost Doctor
Release Date: June 23
K-Drama fans rejoice as the return of two iconic stars make their huge comeback — Jeong Ji-Hoon, aka Rain, and Kim Bum. Imagine Disney and Pixar's Ratatouille told in a modern, Korean, and somewhat supernatural manner and that's pretty much what Ghost Doctor offers. The story revolves around two highly-skilled doctors who after a mysterious event, must share one body and put their different personalities and specific medical skills together to help save lives.
Money Heist: Korea – Joint Economic Area
Release Date: June 24
The success and legacy of La Casa de Papel/Money Heist still live on as the story now moves into an entirely different geographical setting. The show will certainly appeal and reach a whole new fanbase as a K-Drama version now makes its way onto Netflix. This version pretty much follows the storyline and characters of the original series but is contextualized and tweaked to fit a Korean setting. This time around The Professor gathers a group of the professional robbers to take over the mint of a fictionalized version of Korea which is now under a unified rule.
These shows only touch the surface of what Netflix is to offer this month — proof that June is just filled with so much content for us to consume from our very homes. Included in the mix is a modern and gothic version of Romeo and Juliet, wherein a ruthless monster hunter falls in love with a vampire, entitled First Kill (June 10); a documentary film that revolves around Latina pop star, Jennifer Lopez, entitled Halftime (June 14); and a comedy about a man's hilarious battle with a yellow and black insect entitled Man vs. Bee (June 24).
In Cinemas
Jurassic World: Dominion
Release Date: June 8
The third and final installment in the Jurassic World trilogy and the final movie in the Jurassic Park franchise will arrive in cinemas on the 8th of June. This film sets to combine the two trilogies that have become a global and cultural phenomenon in the film industry as Chris Pratt and Bryce Dallas Howard are joined by the original trilogy actors such as Laura Dern, Jeff Goldblum, and Sam Neil as they join forces to try to regain balance in the world after the events of Jurassic World: Fallen Kingdom, where dinosaurs have been set free to roam the Earth, in turn, disrupting ecological balance.
Light Year
Release Date: June 15
To Infinity and beyond! The catchphrase that started a generation of kids in the 90s that were hooked into the animation magical wonders that Pixar possess. Lightyear follows the story of the man that inspired the Buzz Lightyear action figure. This sci-fi adventure animated film follows the exploits of the real Buzz Lightyear (voiced by Chris Evans) after he is marooned on a hostile planet which is millions of light-years away from Earth. As he tries to find his way back home, Buzz encounters various obstacles along the way, including his soon-to-be arch-nemesis, Zurg.
Elvis
Release Date: June 22
Elvis is a biographical film that sets to capture the life and music of the legend that is Elvis Presley. It specifically follows Presley's complex relationship with his manager, Colonel Tom Parker. The film is directed by Baz Luhrmann (Moulin Rouge, The Great Gatsby) and stars Austin Butler (Once Upon A Time In Hollywood) alongside Tom Hanks and an ensemble cast of amazing actors and actresses. If all things go well for this movie, we may end up seeing Elvis as a possible contender in the next Academy Awards.
HBO Go Asia
Father of the Bride
Release Date: June 16
Father of the Bride from HBO Go and HBO Max isn't to be mistaken with the Steve Martin sequels from 1991 and 1995. This film which will be exclusively shown on the HBO Go Asia app, will follow a father (Andy Garcia) who must come to grips with the upcoming wedding of his eldest daughter. Throughout the wedding preparations down to the ceremony itself, mishaps and a variety of conflicts occur as the members of this Cuban-American family deal with the cultural and traditional stress that comes from planning a huge wedding celebration.
In similar fashion to how Matt Reeves' Batman was released a month after its theatrical run, this month of June HBO Go Asia will also release Fantastic Beasts: Secrets of Dumbledore on June 1 (READ: Secrets of Dumbledore Review). What a way to kickoff the month indeed!
HYPE LIST JUNE 2022: SNEAKERS AND STREETWEAR
From Yeezys to Air Jordans, June 2022 has alot in store for the avid shoe collector or even those who are just looking for a new pair to cop to match their OOTD as they head on back to the office or a casual weekend hang.
Air Jordan 6 Red Oreo
Release Date: June 4
Price: $200 (Around Php 10,000)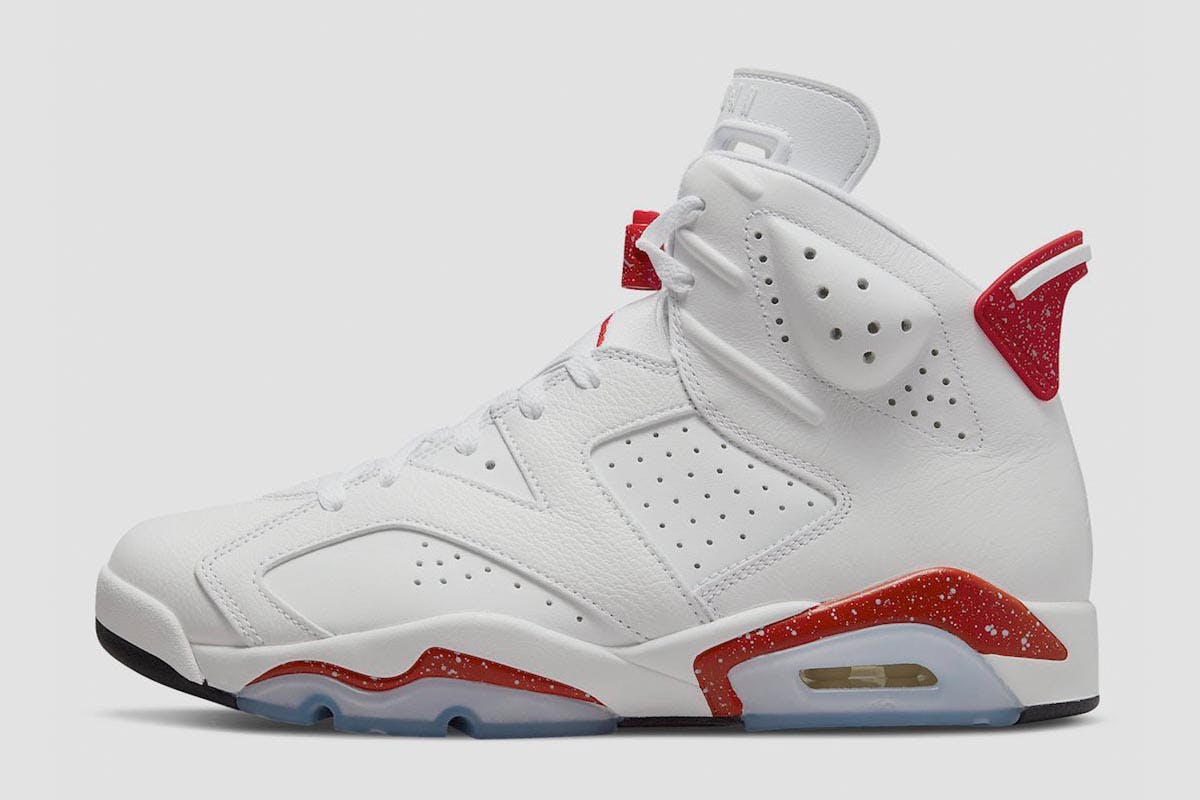 Jordan brand gives the white/red Air Jordan 6 a style update with the Red Oreo color-way. This one has white speckles on the midsole accents, heel tab, and lace lock, while the tongue is in crisp white instead of black for a clean pair.
Kasina x Nike Air Max 1
Release Date: June 4
Price: $160 (Around Php 8,000)
After its work with the Dunks last year, Kasina works on the Air Max 1 this time around. Coming in two colorways, the collab is called "Made to be Together", and draws inspiration from Won-Ang ducks, which is a set of carved wooden ducks gifted to newlywed couples in Korea.
Eames x Reebok Classic Leather
Release Date: June 10
Price: $120 (Around Php 6,000)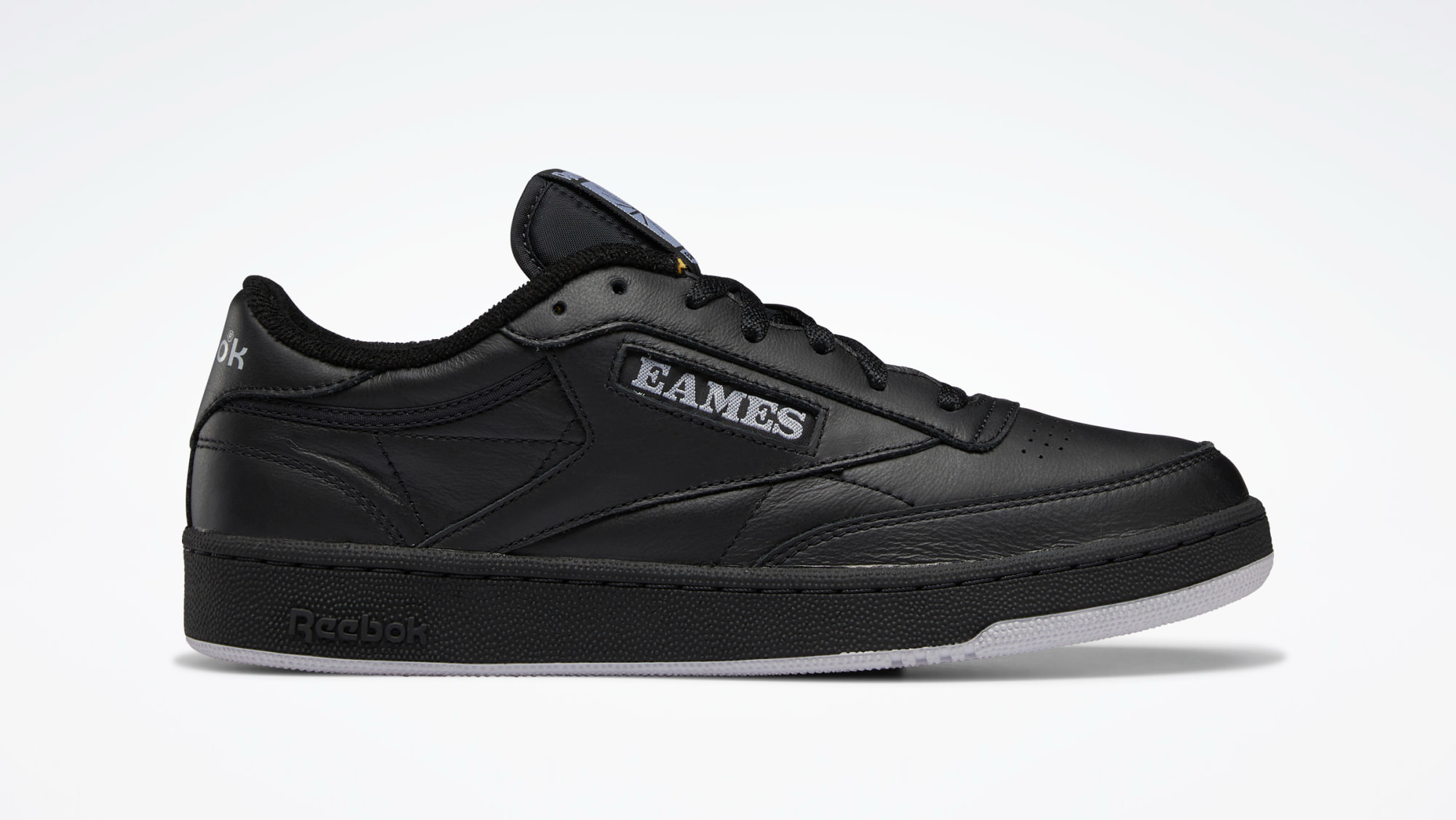 Eames and Reebok are back with a two-piece collab, this time focusing on the Classic Leather. The two colorways comprise of a dominant brown pair that pays tribute to the Molded Plywood Chair, and a dominant white pair with various drawings that are references to the pieces found in "The Colouring," a children's toy that fosters open-ended creativity.
Yeezy Boost 700 Hi-Res Red
Release Date: June 17
Price: $300 (Around Php 15,000)
Yeezys get more colorful with the Hi-Res Red. While it draws similar color blocking from the OG "Wave Runner" colorway, its distinct feature is the bright red upper with adidas' lace-free system that we saw on the 700 MNVN, a mauve midsole, and a bright red outsole.
Yeezy Boost 350 V2 Onyx
Release Date: June 20
Price: $230 (Around Php 11,500)
Following the all-black Yeezy GAP Engineered by Balenciaga collection, the Onyx color is coming to the fan-favorite Yeezy Boost 350 V2. The shade of black (or dark grey) is similar to the Onyx Yeezy Foam Runner and Yeezy Slide, so this pair should complete your Onyx Yeezy trifecta.
HYPE LIST JUNE 2022: MUSIC
Rap, K-POP, OPM, R&B. The world of music is flourishing with tons of releases this month both in terms of albums and music festivals. It's time to buff up your Spotify and/or Apple Music playlist with these amazing releases for June 2022.
Twelve Carat Toothache
Artist: Post Malone
Release Date: June 3, 2022
Looking for your rap music fix? Post Malone has got you covered through his newest album Twelve Carat Toothache on June 3. Following his 2019 hit album Hollywood's Bleeding, Post Malone has become a sought after artist in the music world for his unique musical choices and profound lyrical writing abilities. It's been evident even from his hit-song Sunflower, which was the soundtrack song for the animated film, Spider-Man: Into the Spider-Verse.
Aurora 2022: Hot Air Balloon & Music Festival
Artist: Ben&Ben, December Avenue, and many more
Concert Date: June 10 & 11, 2022
Concerts are finally making their way back as part of the new norm (Read:). A celebration of OPM is set to make its ways this June for a two-day musical festival with the presence of floating hot air balloons in Clark Pampanga. Aurora 2022 will feature some of the hottest OPM bands and artists today that encompass a variety of genres such as Ben&Ben, December Avenue, Michael Pangilinan, Unique Salonga, Arthur Nery, just to name a few. The price of admission starts at Php 500 for Gen Ad, Php 1000 for the VIP section and a Php 3000 rate for the SVIP ticket.
Proof
Artist: BTS
Release Date: June 10, 2022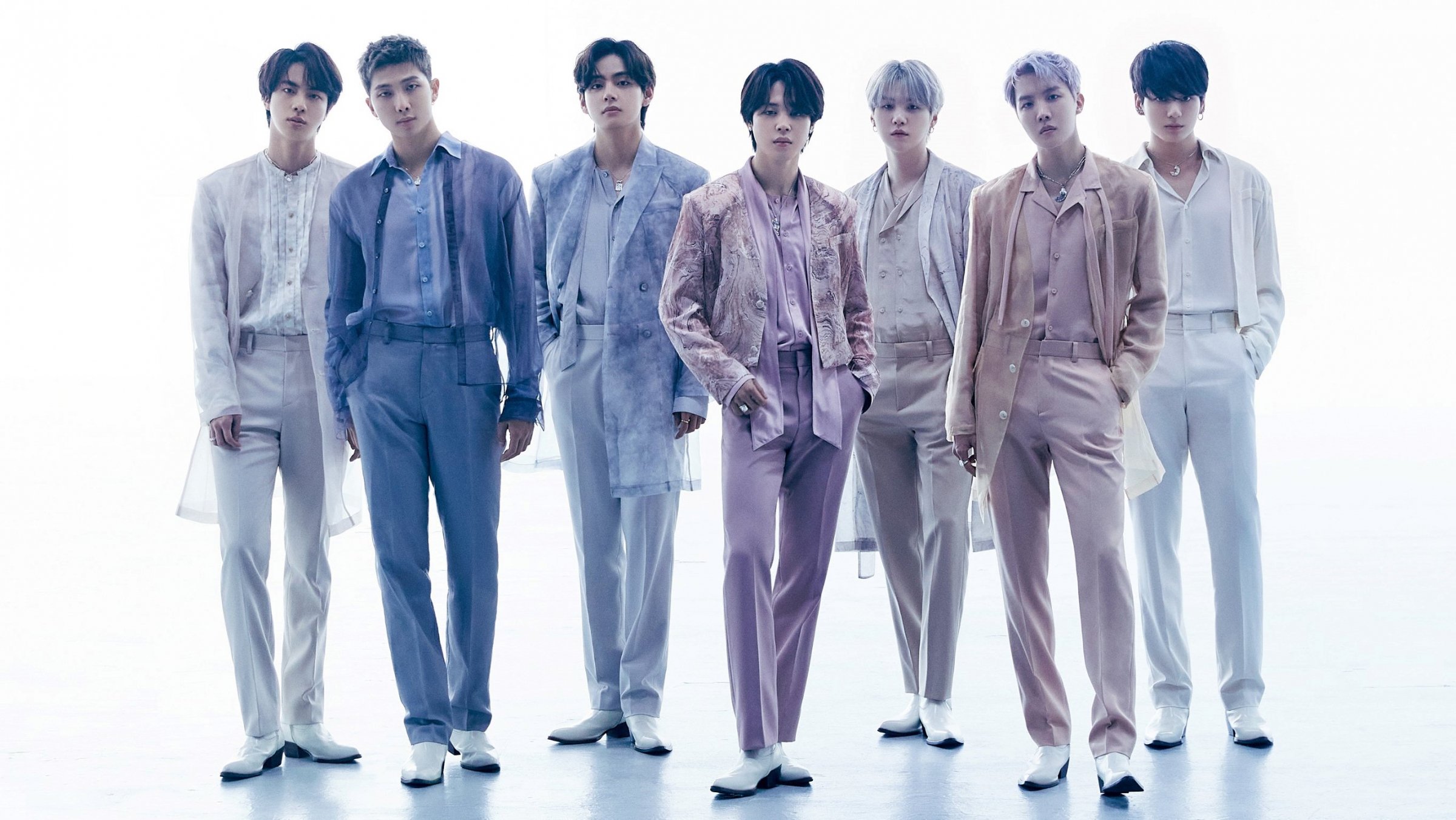 BTS releases new album. There's nothing much more to be said about that as ARMY members are sure to be in joyful anticipation for the newest release from the most popular and sought-after K-POP group today whole reach, popularity and influence has had a global impact which in turn has become a phenomenon in itself.
IM NAYEON
Artist: Nayeon from TWICE
Release Date: June 24, 2022
This is the month for K-Pop fans to go absolutely wild as Nayeon from TWICE to release her own solo album. Fans are over the moon with excitement for its release as she is the first member of the said group to have her first solo album. Nayeon is set to release a total of seven tracks for IM NAYEON and will feature several artist collaborations. The name of the mini album alludes to Nayeon's full name 'Im Nayeon', and also, 'I'm Nayeon'.
Breezy
Artist: Chris Brown
Release Date: June 24, 2022
Chris Brown has become a household name in the R&B genre especially in the early and mid-2000s. He is back with a fresh new album for 2022 entitled Breezey. Whether you hate or love the guy, it is undeniable that Brown is able to dish out a variety of amazing hit tracks that are either fun to dance to or those that evoke a very powerful ballad-like message and delivery.
The month of June isn't short on amazing content that we can consume and even cop. It's a month of celebrating the best of pop culture with more to surely come as our Hype List for June 2022 barely scratches the surface. Which ones from our extensive Hype List to drop this June 2022 are you excited for the most?