The summer blockbuster films and TV shows keep on coming with more set out in the coming months. There's still plenty of things to watch on streaming services to help us cope with the new normal. Here's a list of films and TV shows we're hyped for July 2021:
NETFLIX
Fear Street Trilogy
Release Dates:
Part 1: 1994 – July 2
Part 2: 1978 – July 9
Part 3: 1666 – July 16
Netflix is changing up the manner in which movie franchises are released. The Fear Street Trilogy marks the first time a full-length feature film franchise will be released in one month, with each film being released a week apart from each other. Based on the popular book series by R.L. Stine, Fear Street follows the strange occurrences and mysteries in Shadyside Ohio revolving around a group of teenagers. The trilogy will be set in three different timelines — 1994 for part 1, 1978 for part 2, and 1666 for part 3. The films will star Sadie Sink (Stranger Things), Ashley Zuckerman (Designated Survivor), Gillian Jacobs (Community), and many more.
Add The Fear Street trilogy to your List on Netflix:
[hfcm id="9"] [hfcm id="14"] [hfcm id="20"] [hfcm id="24"]
Resident Evil: Infinite Darkness
Release Date: July 8
Resident Evil: Infinite Darkness is an upcoming CGI animated series by Netflix based on the popular first shooter game from Capcom released back in 1996. The series will center on the Resident Evil 2 video game protagonists Leon S. Kennedy and Claire Redfield, with the show set in between the events of the games Resident Evil 4 and Resident Evil 5. It will follow Leon as he investigates the hacking incident in the White House, currently under siege by zombies. The series also follows his encounter with Claire who is doing her own investigation on a mysterious drawing that she received back during her days with TerraSave.
For more on Resident Evil check out our article on the Netflix live-action series coming soon:
Add Resident Evil: Infinite Darkness to your List on Netflix
The Good Doctor
Release Date: July 13
Netflix is also known for releasing films or shows that have either been or are currently under another production company. ABC's Good Doctor is an example of this as Netflix will be releasing a couple of seasons on Netflix here in the Philippines. The series stars Freddie Highmore, who you may remember as the kid from movies such as Charlie and the Chocolate Factory and August Rush. The series follows Shaun Murphy (Highmore), a young autistic surgeon with savant syndrome as he relocates to California, to work at the prestigious San Jose St. Bonaventure Hospital. This is a great addition to the abundance of medical dramas available now on Netflix while providing a different and interesting angle.

Kingdom: Ashin of the North
Release Date: July 23
There is no stopping the popularity of zombie films and shows! The visual experience that is Kingdom is back with a special episode that centers on Ashin played by Jun Ji-Hyun, who we were briefly introduced to at the finale of the second season. This side sequel will venture into the origins of the resurrection plant — the source of the zombie infection that wrecked Joseon. This unconventional Korean series left fans with a huge cliffhanger which we hope will finally bring satisfaction upon this release of its special on July 23.
For more on Kingdom: Ashin of the North check out our article

Add The Kingdom: Ashin of the North to your List on Netflix
Masters of the Universe: Revelation
Release Date: July 23
Be ready to scream "I have the power", this July as Masters of the Universe: Revelation drops on Netflix on July 23. The popular '80s animated series based on the toylike from Mattel is back with Director Kevin Smith taking charge who looks forward to bringing all the classic elements of the original TV show while gaining a new generation of fans as well. The show will jump off from where the original series left us, with our heroes scattered and their eventual reunion in order to prevent a cataclysmic event that will end the entire universe.
For more on Masters of the Universe: Revelation check out the following articles:
Add Masters of the Universe: Revelation to your List on Netflix
HBO GO ASIA & HBO MAX
Gossip Girl
Release Date: July 8
After nearly 10 years, "XOXO Gossip Girl" is back and will make waves in HBO Go Asia and HBO Max. In what is described as a sequel/soft reboot series, Gossip Girl follows a new generation of private school students who are under the careful watch of the titular character, Gossip Girl. The series is developed by Joshua Safran, the executive producer of the original series, and features the return of Kristen Bell as the narrator, Gossip Girl. The show will have more mature content and direction compared to its predecessor and will capitalize on a more diverse set of cast members including nonwhite leads and LGBTQ characters.
Space Jam: A New Legacy
Release Date: July 16
Take note that you will need to get your VPNs ready for the next set of films on our list.
One of the iconic films for '90s kids is the live-action-animated sports film which is Space Jam. This film was able to entice fans of both cartoons and of basketball as it created a space for legendary basketball player Michael Jordan to meet, interact and play with the characters from Looney Tunes. Space Jam: A New Legacy serves as a standalone sequel to the 1996 film which now centers on this generation's baseball icon, LeBron James. Lebron must team up with the whole gang from Looney Tune including Bugs Bunny, Daffy Duck, and more to save his son from being trapped in the virtual kingdom of the Serververse.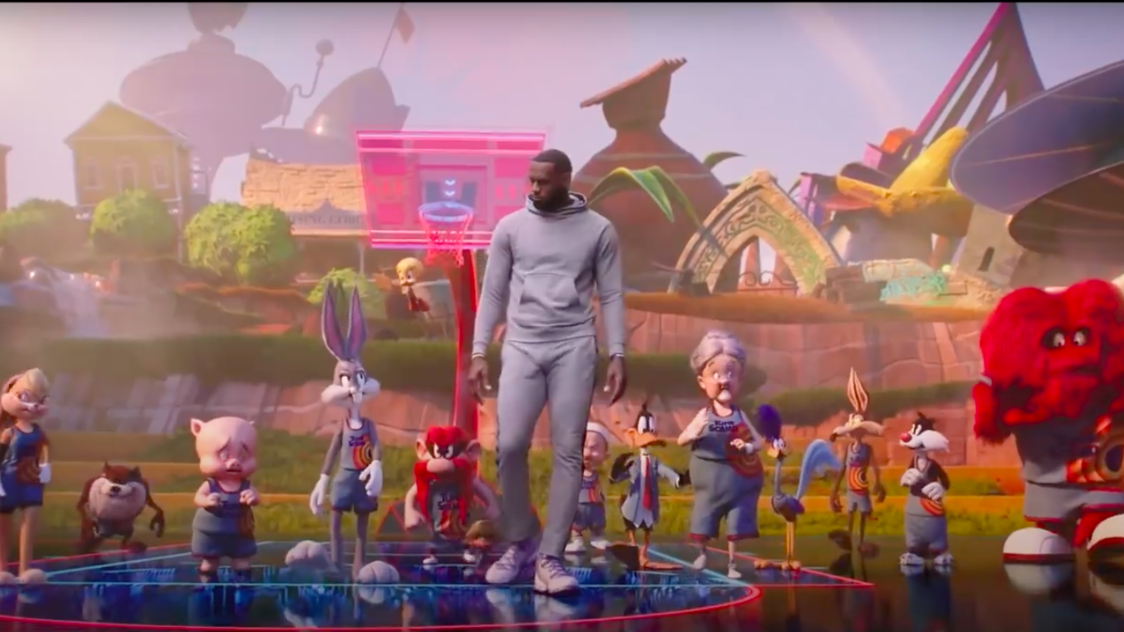 DISNEY +
Monster's At Work
Release Date: July 7
The spinoff series, Monster's At Work, based on the film Monsters, Inc., brings back the gang of "scary" yet lovable monsters for a show that the entire family would enjoy watching together. The show will be set after the events of Monsters, Inc., as the city of Monstropolis is on the verge of transitioning to laughter as their source of energy. The series will bring back all our favorite characters and voice actors such as John Goodman as Sulley and Billy Crystal as Mike. New characters will also be introduced, as a new generation of monsters join the crew — specifically following Tylor Tuskmon, a fresh graduate from Monsters University, voiced by Ben Feldman (Superstore), as he adjusts to the shifts in the workplace.

Black Widow
Release Date: July 9
It's been over 10 years of talks and hints for a solo film for Scarlett Johansen's character in the MCU, The Black Widow. After several delays due to the pandemic, the film which had an intended 2020 release will finally drop in theaters in The United States with premier access on Disney + this July 9.  Following the events of Captain America: Civil War, Natasha Romanoff finds herself alone and is tasked to investigate an ongoing conspiracy. In doing so, Natasha must confront her past and all her dark secrets even before being a notable and viable member of the Avengers.
Jungle Cruise
Release Date: July 30
On top of the many projects that Disney is known for, the company has also produced films based on popular rides from their Disneyland Theme parks such as Pirates of the  Caribbean, Tomorrowland, The Haunted Mansion, and many more. Jungle Cruise, starring Dwayne "The Rock" Johnson and Emily Blunt, is the newest addition to these types of films. This action-adventure film follows a riverboat captain named Frank who takes a British scientist and her brother on a mission into a jungle to find the Tree of Life. Along the way, the trio must fight against dangerous wild animals and a competing German expedition that is determined to find the tree first. This movie has a slight resemblance to the Indiana Jones franchise and is set to take us into a brand new adventure worth experiencing.
This month of July there are so many movies available for everyone and we are so excited for each one of them. Which ones are you excited about the most?