Pixar has revolutionized the way we see animated films today. From their short films down to feature-length animated adventures, the said company is known to bring fun-filled films for the entire family to enjoy. The level of detail and immersive experience is seen in the animation techniques is also on another level of their own. One of the films that started it all for Pixar was the '90s hit, Toy Story which introduced us to lovable characters such as Woody and Buzz Lightyear. The latter has now received its own origin/stand-alone film that centers on the Buzz Lightyear that influenced the toy from the Toy Story franchise, entitled Lightyear, which will be the focus of this review.
Lightyear stars Chris Evans as the voice of the title character, with Keke Palmer, James Brolin, and Taika Waititi just to name a few. This film isn't the first try at an origin story for the titular character as Disney released a direct-to-video film back in 2000 entitled This film isn't the first try at an origin story for the titular character as Disney released a direct-to-video film back in 2000 entitled Buzz Lightyear of Star Command: The Adventure Begins which preceded the Disney Channel series Buzz Lightyear of Star Command which aired from 2000 to 2001. 
Lightyear Review: A Brief Overview
The film centers on the story of the young astronaut Buzz Lightyear who after being marooned on a hostile planet desperately tries to redeem himself to bring his crew and commander back home while facing off with threats such as the evil Emperor, Zurg. Along the way, Buzz bumps into Izzy Hawthorne, the granddaughter of his best friend/commander Alisha; a fresh and naïve recruit named Mo; Darby Steel, an elderly paroled convict; an animatronic robot companion cat named Sox. They must come together despite the quirky and seeming incompatible nature of their alliances, as the fate of their world rests on their shoulders.
Lightyear Review: Spoiler Warnings
This review of Lightyear will focus primarily on the sci-fi elements and the emotional weight and effectiveness of the story's twist. We will not divulge the actual nature of the twist itself as well as any crucial plot points that may impede your enjoyment of the film. 
[hfcm id="9"] [hfcm id="14"] [hfcm id="20"] [hfcm id="24"]
Overpacking Sci-Fi Influences
It is very clear from the first few minutes of the film alone that Lightyear is heavily influenced by a plethora of sci-fi adventure movies. It gets even more evident as the film moves along. The main story has a resemblance to Interstellar as the film dives into the concept of time frequently throughout the entire movie. There are also concepts that the film dives into such as parallel and alternate universes which is very timely and convenient if I do say so myself due to the parallel discussions found in another Disney property — Marvel, specifically with the direction of the MCU and the multiverse. The story first and foremost seems to combine a lot of these elements that we have seen in relatively newer sci-fi movies. As mentioned Interstellar is one of the first films that came to mind alongside films such as The Martian, Star Wars, Star Trek, and even the thriller film, Aliens. It, therefore, becomes clunky at times and overly saturated with sci-fi film references and influences that the story somehow lacks its own unique and original flair. It does however pay homage to the genre and the animated aspect of it all brings a perplexing freshness that the said type of film actually needed.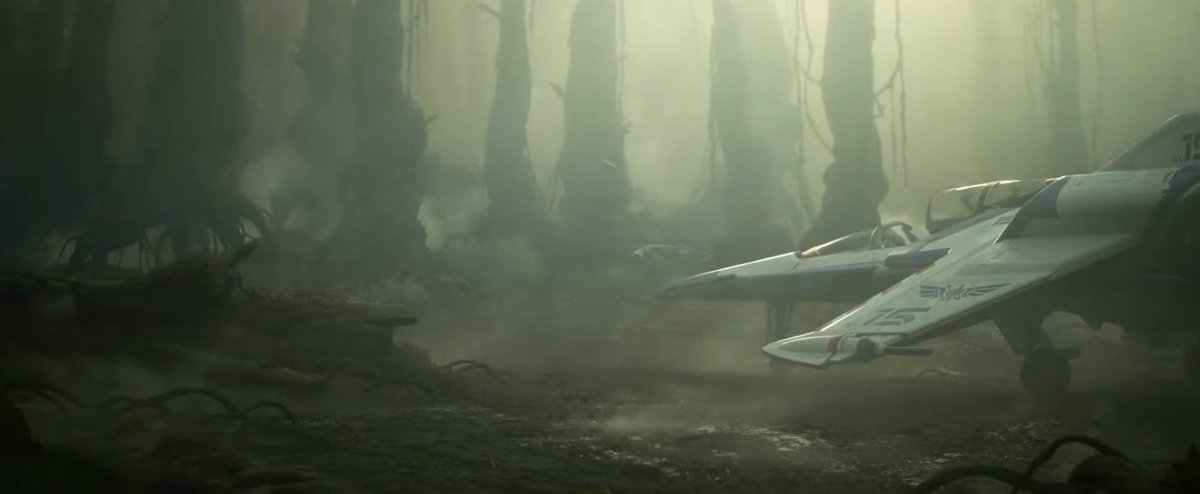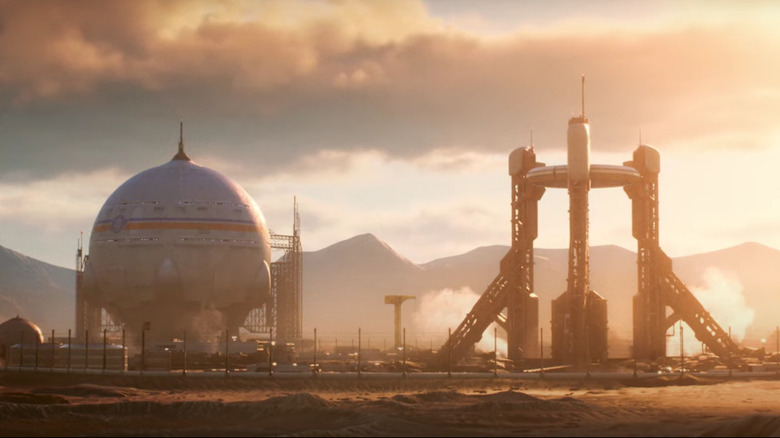 What is also evident is the amount of inspiration that the film got in terms of the animated portions of the film. The setting and backdrop of it all seem to have drawn a lot of its inspiration from said films such as The Martian and Star Wars. There is even one particular sequence that transported us as viewers to a Dagoba-like setting. This being said, the animation and immersive world that Lightyear creates is truly one-of-a-kind. It feels like an actually live-action film at times which points to the realistic nature of the movie — an incredible feat for an animated film. This is something that Pixar has done quite a lot in the way they create their movies. There are times when the movie, despite being animated, feels so real that I personally forget times that I'm watching— sorry for the term — a cartoon.
Therefore despite relying on numerous inspirations and past films in the same genre for both the story and visuals, Lightyear is, by all means, a great example of stupendous world-building. We are taken out of the world that we have come to know and love from Toy Story and are sucked into a very unique ride that boasts its own identity in terms of the story and animation style. 
Pixar's Emotional Touch
I have to admit, I found Pixar to have been in a creative rut recently. Films like Turning Red, Soul, and Luca honestly are great films but I found myself longing for a more emotional heftiness to their story which I felt that they lacked. Lightyear however has two things going for it — nostalgia and that added emotional impact of a punch. 
Let's start off with the nostalgic nature that the film brings. As a kid born in the '90s, Toy Story has left an indelible mark on me. The film practically became a part of my childhood along with many who were born close to the first film's release date. Lightyear for obvious reasons resonates with fans of the original Toy Story franchise. Buzz Lightyear may even be one of the most popular and fan-favorite characters from the said franchise. This film, therefore, served as a great reintroduction if you will of the character. We get a new side of Buzz that we haven't seen in previous films and therefore a more understandable and vulnerable side surfaces in this movie. Then again, this is a film that focuses on the somewhat real-life version of the character rather than one that's made completely out of plastic.
Lightyear surprisingly is a film that leans on a very emotional hook of a storyline. The first few minutes resemble the effectiveness that Up gave us with a very tear-jerking sequence. This is also carried throughout the film's central themes and flow which are beautifully unearthed through meaningful dialogue. There is therefore a meatiness to the story that is carried further along with the emotional weight that it delivers. The movie also sets up a very daunting mission of inclusion. At times it feels over the top and forced to be quite frank but it still very much does the job, despite what controversies regarding such choices may say. The film is able to stand boldly and firm on its side goal to include and unify a variety of social groups for a family film that is meant to be discussed and enjoyed by all types of people no matter the age. It, therefore, succeeds in bringing forth a teachable moment for kids to experience as well as representation is a concept that Disney has been embracing more often nowadays, and what better way to address such topics than in an animated film as well.
Intriguing Twist
One of the elements in any story whether it be a film or even a novel or comic is the presence of an exciting twist. Lightyear is able to integrate such an element into its film so seamlessly while also adding a dose of impactful meaning to the story. The said twist shapes the direction of the film and is able to add a level of excitement that the movie very much needed. Lightyear honestly had its moments of dragging its feet with a somewhat slow premise and therefore the aforementioned twist adds flavor and a sense of redemptive excitement that brings back the adventure portion of this movie. 
Lightyear Review: Final Verdict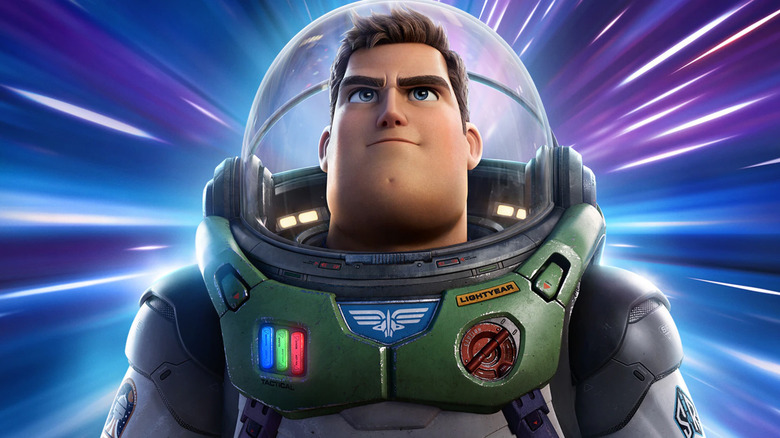 As seen in our review of Lightyear, Pixar has given us a film that brings back the company's tried and tested formula for success. It has enough emotional weight and excitement that makes the film engaging enough. Admittedly it has its moments that tend to drag along as well as the overuse of sci-fi tropes which sometimes works and in other moments ends up becoming too much. Overall, however, the film provides enough fun and excitement for the entire family to enjoy. 
Hype Meter: 7/10
For more movie reviews: