Period dramas have sort of been a thing as of late as seen in its presences in various mediums. We have gotten shows such as Downton Abbey, Bridgerton, Enola Holmes, Little Women, Pride and Prejudice, and many many more. Netflix has been leading the charge for the most part with some of the aforementioned shows and films coming from the juggernaut streaming service. The most recent offering comes in the form of a story that is based on a Jane Austen novel, Persuasion, and our review aims to unravel the highs and lows of this particular film.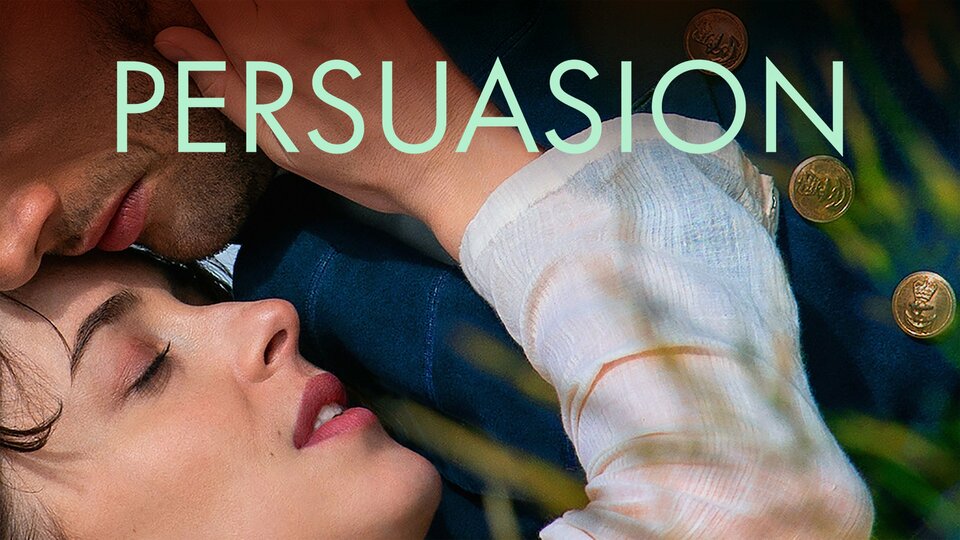 Persuasion is a period-drama film directed by Carrie Cracknell which is based on a Jane Austen novel of the same name. This novel happens to be the last work completed by Austen and was published in December 1817 which was only six months after her death. This film stars Dakota Johnson, Cosmo Jarvis, and Henry Golding just to name a few.
Persuasion Review: Overview
The story follows Anne Elliot (Johnson) who was persuaded by her family not to marry the man she was madly in love with and was engaged to marry, Captain Frederick Wentworth (Jarvis). This was due to the social class divide that existed between the two. Fast forward to six years after this breakup, Anne finds herself in the middle of facing her heartaches and demons once again when Wentworth reemerges once again in her life. The story then takes us on a journey together with Anne as she must make some of the most difficult decisions in her life yet which puts love and her future right smack at the center of it all.
Persuasion Review: Spoiler Warnings
Persuasion as mentioned is based on one of Jane Austen's famous works so the majority of the story may follow the central plot of the novel. Many fans of the source material however have also expressed their distaste for several changes in the film's narrative and tonality. If you have read the novel we do somewhat assume that the story's flow would have already been spoiled. For those who haven't read it though, we will still keep this review for the most part free from spoilers as we discuss the overall tone of the film, some of the performances by the cast, and the standing and accuracy of the film as a period drama.
[hfcm id="9"] [hfcm id="14"] [hfcm id="20"] [hfcm id="24"]
Persuasion Review Disclaimer
Before I dive into my review of Persuasion, I have to be completely straightforward in saying that I haven't personally read this particular Jane Austen novel. This has to be said as it may affect the direction of the review entirely. I understand that there is a huge impact and change in perception when it comes to those who are fans of Austen's novels and the entire regency story fandom. I am however aware of the author and have read some of her other works like Pride and Prejudice so I do have a good grasp of the author and the majority of the themes in her novels. I also took the time to research the novel even further to get a good grasp of some of the major changes. 
Johnson Is The Definition Of Charm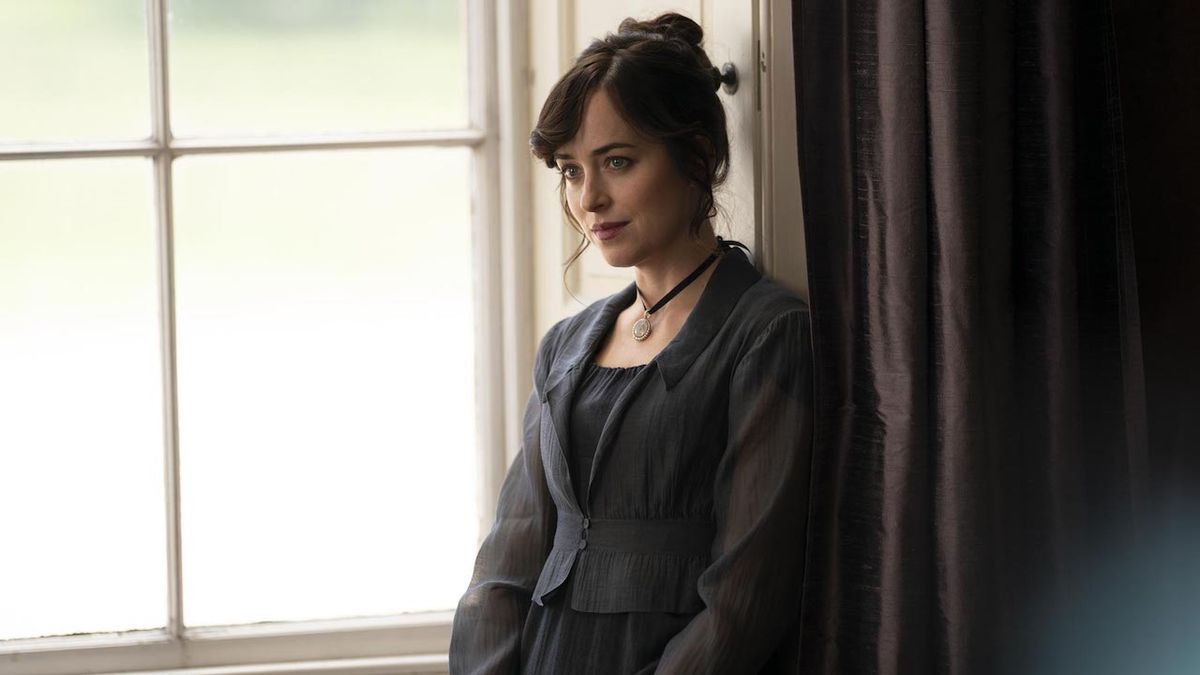 The biggest highlight of this film has to go to the lead Dakota Johnson who plays Anne Elliot. The constant breaking of the fourth wall showcases a witty and charming addition to the film. Yes, it does get tiresome at times due to the sheer amount of its utilization but it still is the main factor that redeems the film to a certain, but ever so slightly, positive degree. Johnson's wry glances towards the audience add a more light and clever personality to Persuasion that is very resemblant to the treatment of another Netflix film, Enola Holmes. Admittedly there are moments that Johnson also loses us but for the most part, she is able to do the most with the cards that she has been dealt with in terms of this film.
One of the most significant changes in this version of Persuasion is the overall depiction of Johnson's character, Anne Elliot. The novel paints a picture of a very reserved and quiet-spirited woman whose struggles in the past and present with love and her family have reshaped her into an almost empty shell of a woman. She is distant and closed off and isn't as strong-willed and strong-minded as how Johnson has depicted her. The majority of the standing and characterization in fact for Anne is contrary to the period in which the story is supposedly set. There were also some inconsistencies regarding this matter in terms of the time period and chosen demeanor and overall script (but more on this later).
The casting choices however in my opinion weren't perfect. The leading man for example alongside Johnson, Cosmo Jarvis who portrayed Captain Frederick Wentworth, delivered an underwhelming performance. Again, I am unaware of the specific characterization of Wentworth in the novel but the film version in particular showcases a very passive and totally unlikeable love interest for Anne. This was a missed opportunity for the film as it caused a lack of chemistry and spark for the supposedly focal point love interest of the movie. I personally would have loved to witness Johnson together with Henry Golding as Wentworth, to be honest. Speaking of Golding, there was a missed opportunity here as well with this actor as we have seen what he is capable of in the past, whereas Persuasion on the other hand under-utilized his capabilities b giving him a very boring and caricature-like antagonistic role. This actually was the overall feeling that we get from the entire cast as the main objective seemed to be comedy and over-exaggeration. The despised characters in this film particularly Anne's family are portrayed in a very exaggerated, caricature, and comical way that somehow undermines the overall direction and tone of the film.
Where Are We Headed?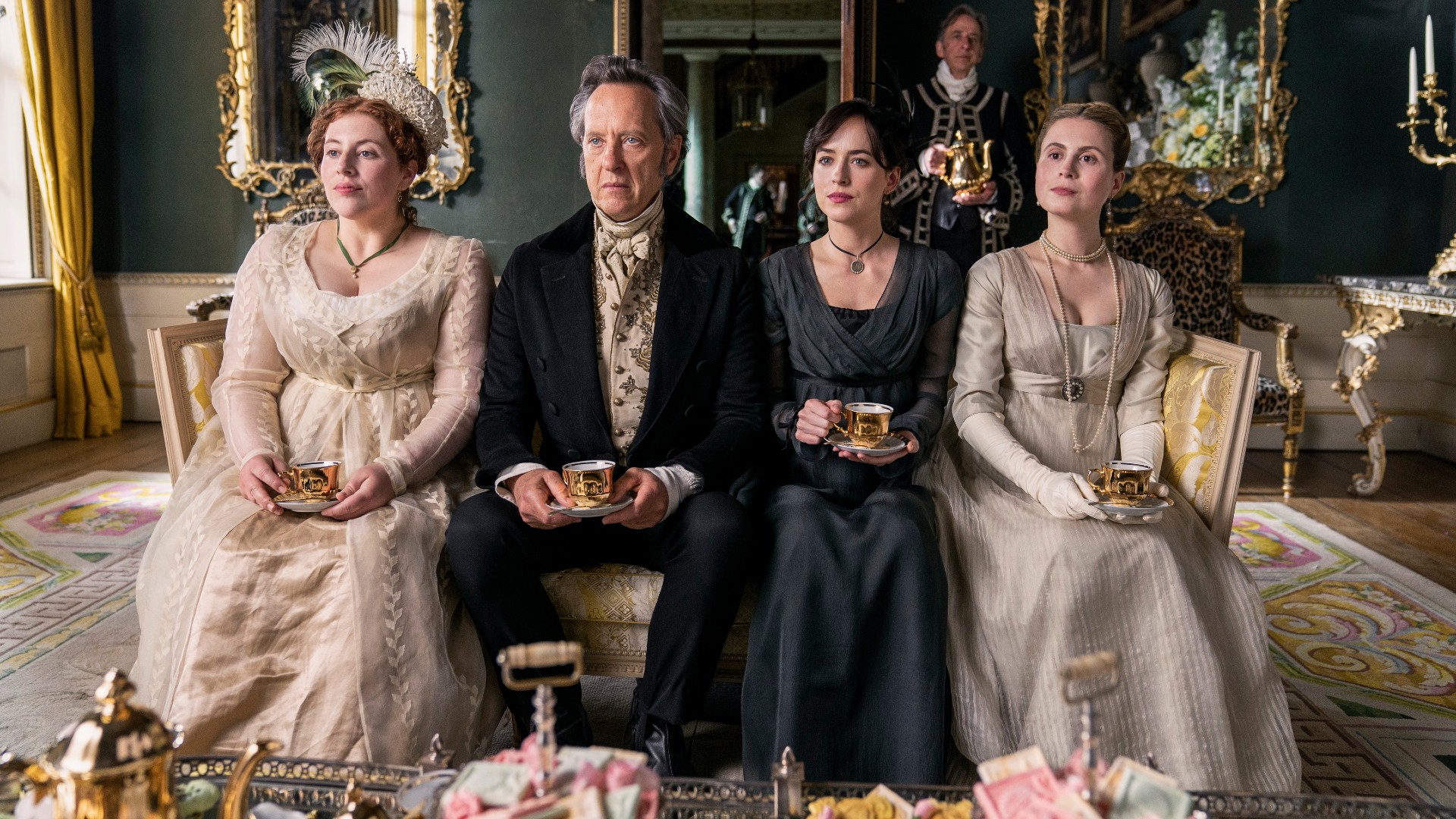 One of the aspects of the story of Persuasion that may tend to leave viewers and fans confused is the direction of the film as a whole. I am honestly still perplexed with the standing of the film. Is it supposed to be a modernized version? Is it a play-by-play adaptation? The answers to these questions aren't that simple. At the onset, it appears to be a complete adaptation of the costume designs and set pieces. In terms of clothing, I do feel like there were some inconsistencies but that appears to be a thematic quality to the film. As you venture further into the story and more specifically into the actual lines that are uttered, there is an almost modern language that is spoken. There are terminologies used such as "He's a 10" or "He no long my ex…". These qualities somehow give the atmosphere that there is almost a current feeling to the film that has kept the target audience of this millennium in mind. In all honesty, there was a Bridgerton-esque approach to this film which in all honesty didn't work to bring out the best from the source material.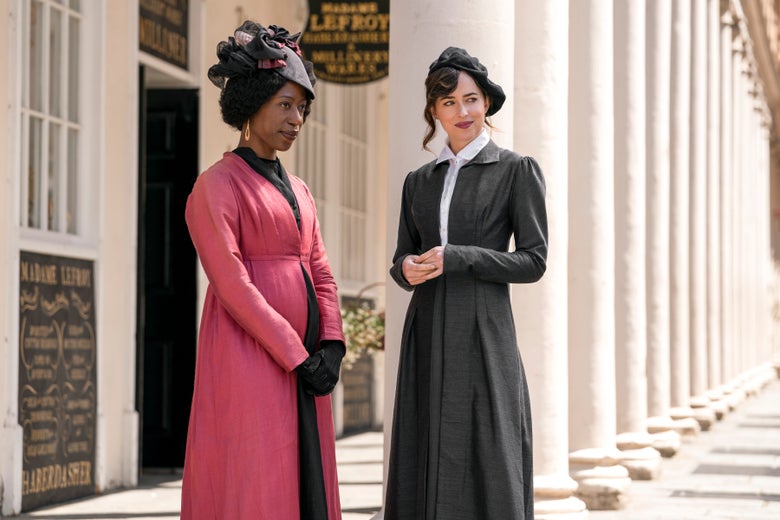 Persuasion, as mentioned, is the last and probably one of the most mature novels from Austen's arsenal. It doesn't however show in this reiteration. The film has this comedic vibe as mentioned that becomes a bit too clunky and overused at times and this is where the identity mishap for the film truly occurs. There is that need as it seems to please different groups of people that it ultimately fails to achieve anything of true substance. On one hand, it does become a tad bit more appealing to those who aren't as invested with the source material as it is still a film that manages to be entertaining in some parts. When the true heaviness of it does arrive however it almost transforms into an entirely new and different film together. "The sum of its parts is better than its whole" statement, therefore applies to this movie. The biggest difficulty however will be for the fans of Austen. Those who have read the novel will admittedly fall into the sinkhole of comparisons as the majority of the story and its execution have been altered. Based on my understanding of the novel, the film differs in a multitude of ways which I can simply surmise by saying that this film isn't a full-on adaptation really.
It feels therefore like a man in the line of a buffet as parts of the story which may feel appetizing are packed onto the plate but in turn, creates a disunited mess of a story that lacks the impact that the source material had originally given. One way of seeing this film however would be from the perspective of creativity. This is probably the only way of truly saving or justifying the muddled mess of Persuasion — an attempt at being modern and creative. Its main goal as a movie then maybe to entice and deliver the story in a fresh and new manner. But again, the execution of such a goal has been lost on its audience.
Persuasion Review: Final Verdict
I can't stress it enough in this review, Persuasion isn't meant for everyone. In fact, it is very polarizing. Those who have read and all the more, have fallen in love with the source material, may not fully enjoy this film. It does still manage to deliver ounces of entertaining qualities which for the most part are brought about by Johnson's performance and witty-natured version of Anne. It is still very confusing, to be honest in terms of lacking a solidified identity.
Hype Meter: 5/10
We give Persuasion a five out of ten on our Hype Meter as it failed to persuade us to enjoy the seemingly confusing nature of this regency periodic drama. It would have been all the more successful if it stuck to a specific direction — a full-on adaptation or a modernized version. It has some parts that make it interesting but as a whole, you wouldn't be at a complete loss if you skipped out on this one either. 
For more movie reviews: