Netflix's up and downs with shareholders, subscribers, and even the quality of content that it releases have been noticeable as of late. The platform however is still hellbent on fulfilling its promise of providing content for its subscribers — at least one new film or show each week of every month. The most recent contender from Netflix comes in the form of a comedy film starring Rebel Wilson, entitled Senior Year and we took the time to watch and review the film in its entirety.
The film as mentioned stars Australian actress Rebel Wilson, who is more popularly known for her role as Fat Amy in the Pitch Perfect franchise. Outside of the Pitch Perfect role, Wilson has appeared in films such as Jojo Rabbit, The Hustler and Netflix's romantic-comedy-musical Isn't It Romantic. The film is directed by Alex Hardcastle who is known for directing multiple episodes of TV shows such as Crazy Ex-Girlfriend and Grace & Frankie.
Senior Year Review: An Overview
Senior Year revolves around Stephanie Conway (played by Wilson and Angourie Rice, who plays the teenage version of the character) who decided to change her high school life around with the intention of becoming one of the most popular kids by ultimately winning the crown of Prom Queen. Before she could actually achieve this, Stephanie incurs a tragic and horrific cheerleading accident that puts her in a coma for over 20 years as she wakes up now as a 30-year-old in the year 2022. Still stuck in the past with her hopes and aspirations for popularity in high school, Stephanie decides to go back to school to relive her glory days while adjusting to life in the 20th century. She soon discovers that there is more to popularity than meets the eye as she must come face-to-face with her past, present, and even future.
Senior Year Review Spoiler Warnings
Our review of Senior Year will for the most part be rid of any spoilers that may interfere with your overall viewing experience. In this review, we will tackle primarily how Senior Year fairs as a teenage comedy as we specifically discuss the themes, direction, and overall entertaining qualities of the movie.
[hfcm id="9"] [hfcm id="14"] [hfcm id="20"] [hfcm id="24"]
A Much-Needed Light-Hearted Film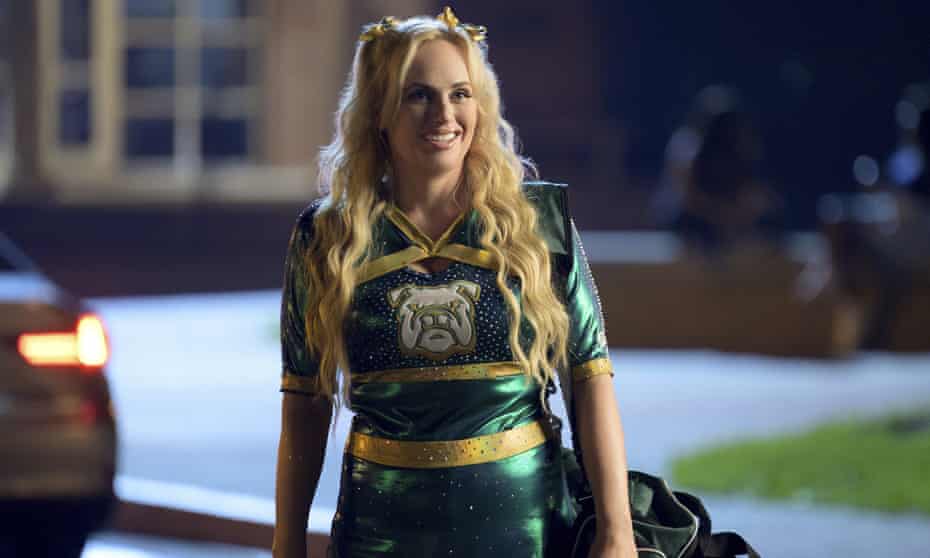 Senior Year is obviously a blast from the past. The throwback moments to the 90s and early 2000 are just endless. Sometimes these references even come off as a bit too in your face and forced. There are numerous nostalgic tracks such as those from Fort Minor and Britney Spears, 90s memorabilia and a variety of movie references that try to paint a contextual purpose but ultimately at times are just too much for one film. It does however manage to combine and weave the past and present perfectly while injecting comedic jabs which at times felt as if they were a social commentary on two specific generations. Whether that was intentional or not, the movie does have a certain appeal in bridging two generations together. The overall themes therefore of the film actually aren't as bad as they may initially appear. Senior Year in its silliness eventually does deliver a light-hearted film that is pretty easy to digest.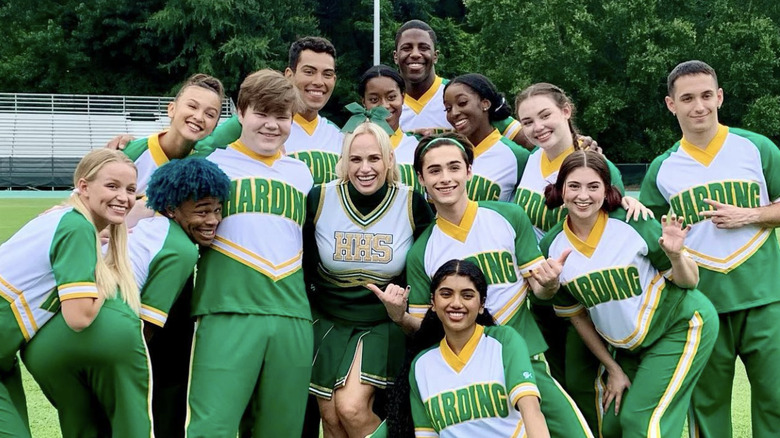 Is Senior Year a laugh-out-loud film? Sadly the simple answer is no. It doesn't really move along as a decent comedy film with the majority of the punchlines ultimately falling flat. Rebel Wilson does deliver the humor stylings that she is known for which in totality is pretty unique and fresh, to begin with. She alone however couldn't carry the film alone in terms of humor. In a nutshell, Senior Year does have a very light-hearted direction which at times has an emotional weight to it as well but in terms of comedy, there isn't much to really laugh about. It is at times forced as well bordering on corny.
The Teenage Movie Stereotype
This is a movie that sadly falls in a category and genre that have an abundance of similar films like it. There is therefore nothing at all original with Senior Year. The plot is very linear and straight to the point that it just becomes all too predictable and sadly boring at times. Nothing new to the table really occurs in this film as it smashes in an abundance of teenage movie tropes and archetypes that in the end show a very unimaginative way of dealing with a very overused and familiar storyline. There is a lack of innovation on the part of the filmmakers as scenes with friends bickering and the fight for popularity among the "it-girls" of the school is shown without an ounce of creativity.
The redeeming factor however lies within the initial take that the film goes through. The entire premise of Stephanie waking up from a come after 20 years have gone by would have been a very interesting and intriguing plot point. If only it delivered with the promising quality but sadly it was one that just looked cool on paper. The story undergoes a lot of turns and even cringe-y moments that take away from what the Senior Year could have actually been. It's a good example of a film that inevitably tried to squeeze in so many elements and a variety of positive imagery and messages that it just became too overwhelming to swallow at times.
Bland People Bland Story
One of the elements however that makes this film spiral down even further isn't really the plot or its overall direction, those aspects have some appeal to them at certain points. It's the characters that lack likability for lack of a better term. There isn't really anyone from Senior Year that draws us in as viewers and instead, we get pretty bland characterizations and acting. These characters such as Stephanie herself, for the most part, don't really get the sympathy of the audience and in fact, serves as a weak anchor for the show to move forward.
It isn't the acting per se that fails but rather the characters themselves don't really offer much and furthermore don't progress or show significant change. They remain stagnant during the majority of the film, fading into the background even when the spotlight seems to be pointed directly at them. When characteristics do shift they happen so suddenly and unexpectedly which just creates a flabbergasting moment. Take the social media influencer in Bri who happens to be Stephanie's 2022 rival, she suddenly changes from a cold-hearted and egotistical character to one that actually has a heart. It didn't really make sense when the change occurred but maybe there was also a lack of communication on the part of the actress as the role may be intended for her to actually be depicted as a confusing, tough-shelled but soft and caring type of character.
Senior Year Review Final Verdict
As seen in our Senior Year review, the film is lackluster for the most part. It does have the ability to provide some much-needed light-hearted vibes that we desperately need today but it really doesn't succeed as a comedy film. Its predictability and use of teenage tropes are not utilized effectively and furthermore present a story that is unimaginative as a whole. While there may be a few upsides to the whole waking up from a coma after twenty years premise, there is also silliness to it that you can't get away from.
It's a type of film that can be enjoyed if you are literally left with nothing else to watch. The slump that Netflix has been experiencing is seen once again with this underwhelming film whose story shows a lack of creativity. It admittedly isn't the worse but as of late the standards from Netflix have been disappointing.
Hype Meter Rating: 5/10
For more movie reviews: