Bands may come and go but even from the ashes of groups disbanding and breakups, can occur the rise of really awesome solo acts. This has been seen lately with 2000s boy bands such as the Jonas Brothers and one of the most popular groups in the mid-2000s, One Direction. Despite fans of the group being in disbelief and expressing their sadness and disappointment, we cannot argue that majority if not all, of the members of One Direction, have moved on to success with their individual solo music careers. One of the biggest examples of this is Harry Styles who has flourished in the pop world with hits such as Watermelon Sugar and now with his new album Harry's House all eyes are on the pop star for what creative brilliance he has brewed for his fans.
Harry's House by Harry Styles
Harry's House is the third album to be released by Harry Styles after his self-titled debut album and Fine Line.  Harry Styles announced Harry's House back in March 2022 while simultaneously unveiling its artwork, a 40-second trailer, and the album's release date. The album has a total of 13 tracks with Styles releasing a few songs prior to the album's release including performing tracks such as Boyfriends, As It Was and Late Night Talking during this year's Coachella.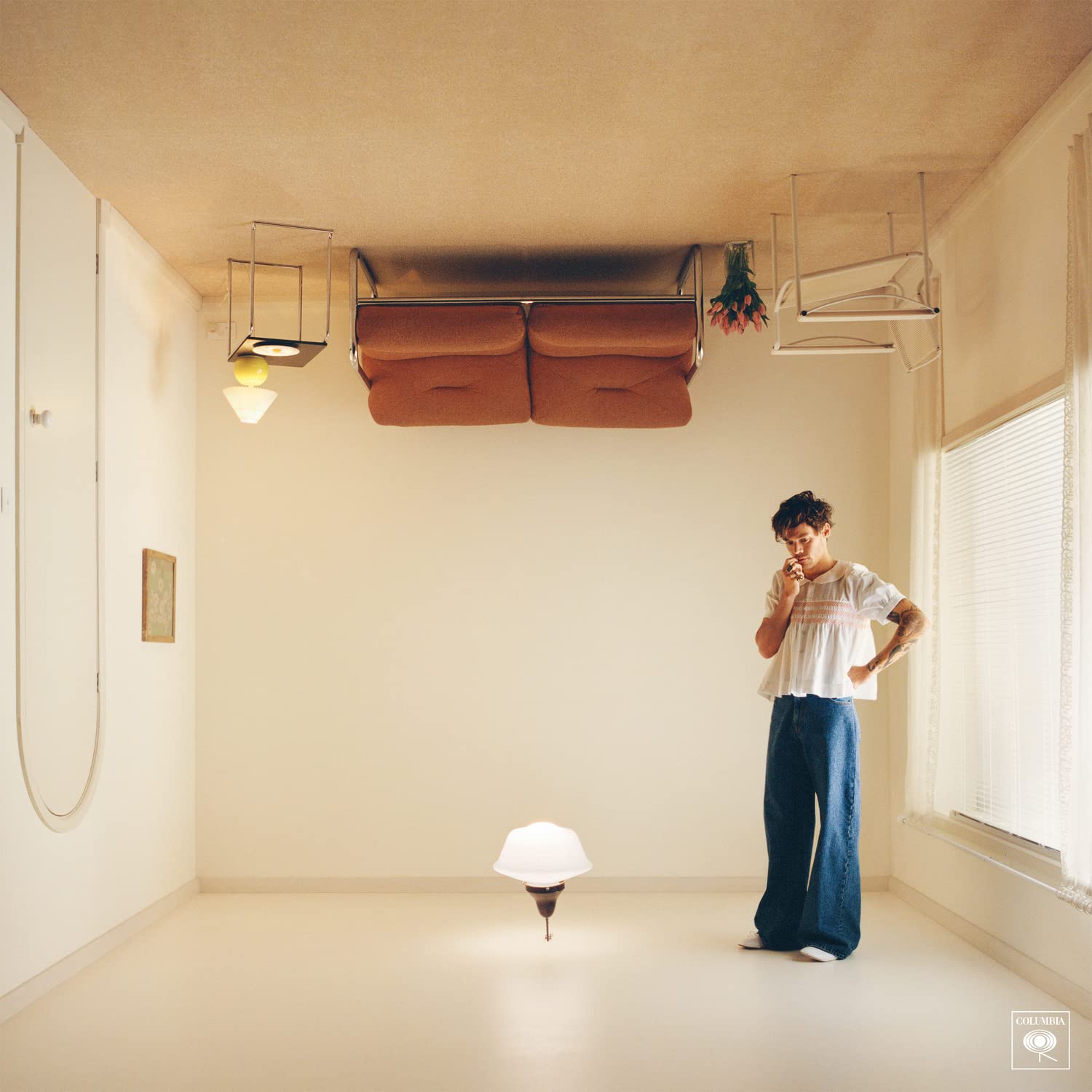 In an interview with Apple Music, Styles explained how he came up with the album title: "The album is named after Haruomi Hosono, he had an album in the '70s called Hosono's House, and I spent that chunk in Japan; I heard that record and I was like 'I love that. It'd be really fun to make a record called Harry's House'."
The album features John Mayer on lead guitar on "Cinema" and "Daydreaming" which is also a great means of showcasing amazing collaboration amongst various artists in the world of pop music.
Full Harry's House Review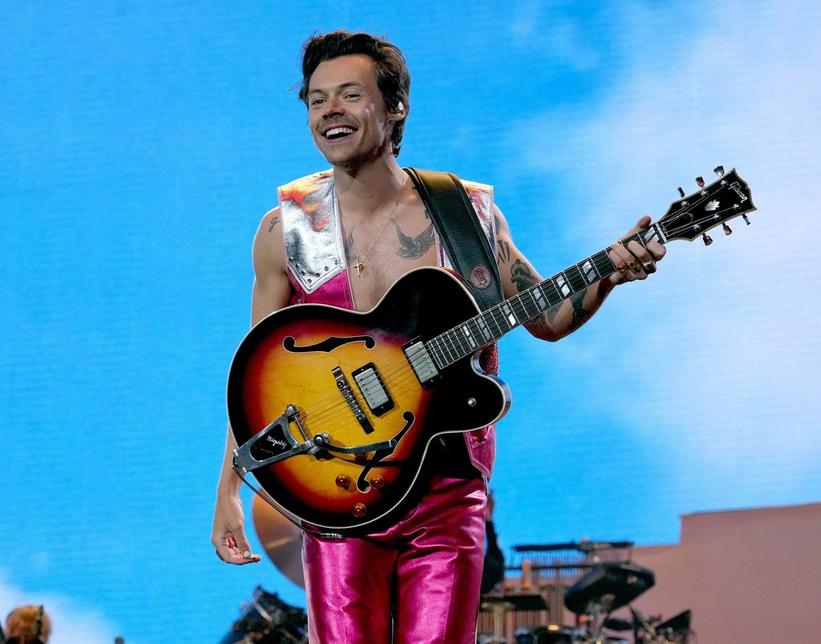 We took the time to listen to the entire album upon its release today and here's a breakdown of some of our favorite tracks from the album. Before we do so, however, we must note how fresh and different this entire album truly is. From the first track alone, Music For A Sushi Restaurant, we get smooth synths and disco-like instrumentals that immediately tell us that we are getting a whole new side to Harry Styles. It just continues from here on out. Every song that keeps coming is richly influenced by a number of various sounds and even artists as we hear a little bit of John Mayer, Fleetwood Mack, The Phoenix, and at times Two Door Cinema Club. It's an album that inculcates a variety of feelings, moods, and tones as well which help paint a bigger picture of a holistic story and the diversity of Styles.
Stand-out tracks
As It Was
This retro-sounding track made waves prior to the album's release and it instantly became a hit that we couldn't get out of our heads. The intro boasts a creative and interesting hook but once the music immediately kicks in there is just an overall euphoric mood that engulfs us as listeners. There is a psychedelic vibe that As it Was provides that makes it just fun and chill to groove to. The juxtaposition that it provides is utter brilliance as the contrast of upbeat and groovy melodies meld beautifully with the somewhat gloom-like lyrics and vocals. It's a track that also keeps evolving with a message that centers on the inevitability of change which is just matched in the production and lyrical changes that As It Was goes through.
Daylight
Daylight is a track that screams this generation. from the indie-like, chill, and serotonin-induced electronic intro down to the artistic flow in the lyrics and story that it paints, this is a track that can somehow blend with the current lineup of tracks available today. It's what makes it so interesting and simply addictive to listen to. The imagery that this song showcase is so immersive while also allowing Styles to play around vocally. Daylight feels like the perfect track to play during a long drive no matter the time of day.
Matilda
In a moment of honesty, this is hands-down one of our favorite tracks from this album. Matilda is so rich in emotion and in the ability for it to convey a powerful story. Styles has confirmed that the song is inspired by 1)  a conversation with a friend whose life's situations were perceived as normal while to Styles her predicaments were far from what the norm should be and 2) the character of Matilda by Roald Dahl. Matilda is a track that puts Style's vocals in their rawest state at the center of it all. In its simplicity, the track is allowed to shine and showcase a deep and profound level of vulnerability. Matilda deals with an introspective look into mental health issues and problems that often push down deep to the point of apathy and normalcy. Styles goes all-out poetic with the literary reference here as he creates a song dedicated to a grown-up version of Matilda who we may at times have become as we grow old.
Daydreaming
The dreamy, airy and very current and fresh vibes continue with the ninth track in the album in the form of Daydreaming. This song is a microcosm of a variety of beautifully layered vocals and sounds that create a very immersive experience that isn't just fun to listen to but also one that is engaging through and through. From suddenly lung-bursting screams to vocals positioned and blended on top of one another, Daydreaming as the title suggests provides a dream-like trance for its listeners. It feels like a track that Styles himself had tons of fun making which is clearly heard in the colorful melodies as well as the repetitive lyrical qualities that the song goes through. It also remains constant with the rest of the album as a track that sits perfectly in the middle of being nostalgic and at the same time current.
Keep Driving
Looking for a road trip type of song? This is a track that you must add to your playlist. It's not just because there's the word 'driving' in the title but this is a song that is just simply irresistible to pass on. The track is all the more addictive due to the way it flows and turns which in its simplicity contrastingly shows its complexity and profound nature. The word plays continue and while it may not be an LSS type of song with the complexities in the Style's clearly prolific writing ability, it's still a track that will be perfect to play during a long drive, a chill afternoon, or even during somewhat gloomy weather to lighten up the mood a bit.
Satellite
Khalid, Daniel Ceasar, Finneas. These are some names that come to mind when I first heard this song. There is an artistic styling that this song encompasses that again feels nostalgic with influences from past musical generations while also being very modern. This is proof that Styles truly knows his audience and the generation of music enthusiasts that pick up his record or opt to listen on Spotify or Apple Music. The melodies and rhythmic choices serve as a vehicle to elevate the song even further for the lyrics to shine. It once again uses symbolic pictures and imagery to paint a very poignant message that comes from deep and personal places.
Boyfriends
The second to the last track in the Harry Styles album, Harry's House, is a  laid-back acoustic song and is exactly what an album like this needs. The country tones and qualities come out in Boyfriends despite the higher-pitched qualities in Style's voice. This is where the Fleetwood Mac and even Shania Twain influences kick in that prove the diversity in Style's voice and musical ability. Boyfriends serve as an open letter for women to be reminded of their worthwhile becoming a challenge for men to step out in providing the love and care that 'girlfriends' deserve. In its simplicity, the song gives room for honesty and intimacy to flourish as we get another side of Harry Styles once again one that releases a very truthful message.
Harry Styles: Harry's House Album Final Verdict
To be completely honest, there are just so many things to love about Harry's House by Harry Styles and our review barely touches the surface as there are so many tracks to love here including Cinema, Late Night Talking, and Love of My Life, just to name a few. The production quality is unlike anything that we have heard from the artist and is a sign of immense growth and vulnerability. The album as a whole is just close to perfect. While there are tracks that may be better than the others, it is one that offers a song or two or even five that fans of Styles and music, in general, would simply fall in love with. Harry Styles proves why he continues to be successful up until today and that he does have a clear vision and understanding of who he is and where he is bound to go in the future.
Hype Meter Rating: 9/10
What are your thoughts on Harry Styles and his newest album, Harry's House?
For more reviews on music: