Despite Disney+'s arrival on Philippine shores (READ: Disney+ Drops in the Philippines on November 17 ), Netflix is still hell-bent on showing us why it's still at the top of its game in the world of streaming services. The most recent Netflix film honestly had us on the fence when we first heard about it. All the more when we saw the trailer with Jason Momoa sporting goat horns instead of a fish-scaled suit. We are talking about the family film Slumberland which just dropped on the streaming site over the weekend and which happens to be the very subject of this review. 
Slumberland Review: Synopsis
Nemo and her dad have been living in isolation for her entire life in their small, quaint, and simple lighthouse away from the city and practically from civilization. When Nemo's father, Peter, suddenly passes away out in the sea, the young girl is sent on an amazing adventure with an eccentric outlaw by the name of Flip as they go through wild adventures through dreams and nightmares in search of treasure and a chance for Nemo to see her father one more time. Nemo is then sent back and forth through dreams and the real world to discover more and more about herself while going through the pains and hardships of grief and loss.
Slumberland Review: Overview
Below are some of the film's creators, producers, and notable cast members:
Director:
Francis Lawrence (Constantine, I Am Legend)
Producers:
Peter Chernin
Jenno Topping
David Ready
Francis Lawrence
Cast
Jason Momoa as Flip
Marlow Barkley as Nemo
Ali Asghar Shah as Ali
Kyle Chandler as Peter
Weruche Opia as Agent Green
Chris O'Dowd as Philip
Slumberland Review: Spoiler Warnings
Our review of Slumberland will be spoiler-free as we focus on the visuals, acting, and overall direction of the premise of the story.
[hfcm id="9"] [hfcm id="14"] [hfcm id="20"] [hfcm id="24"]
Slumberland Review: Disclaimer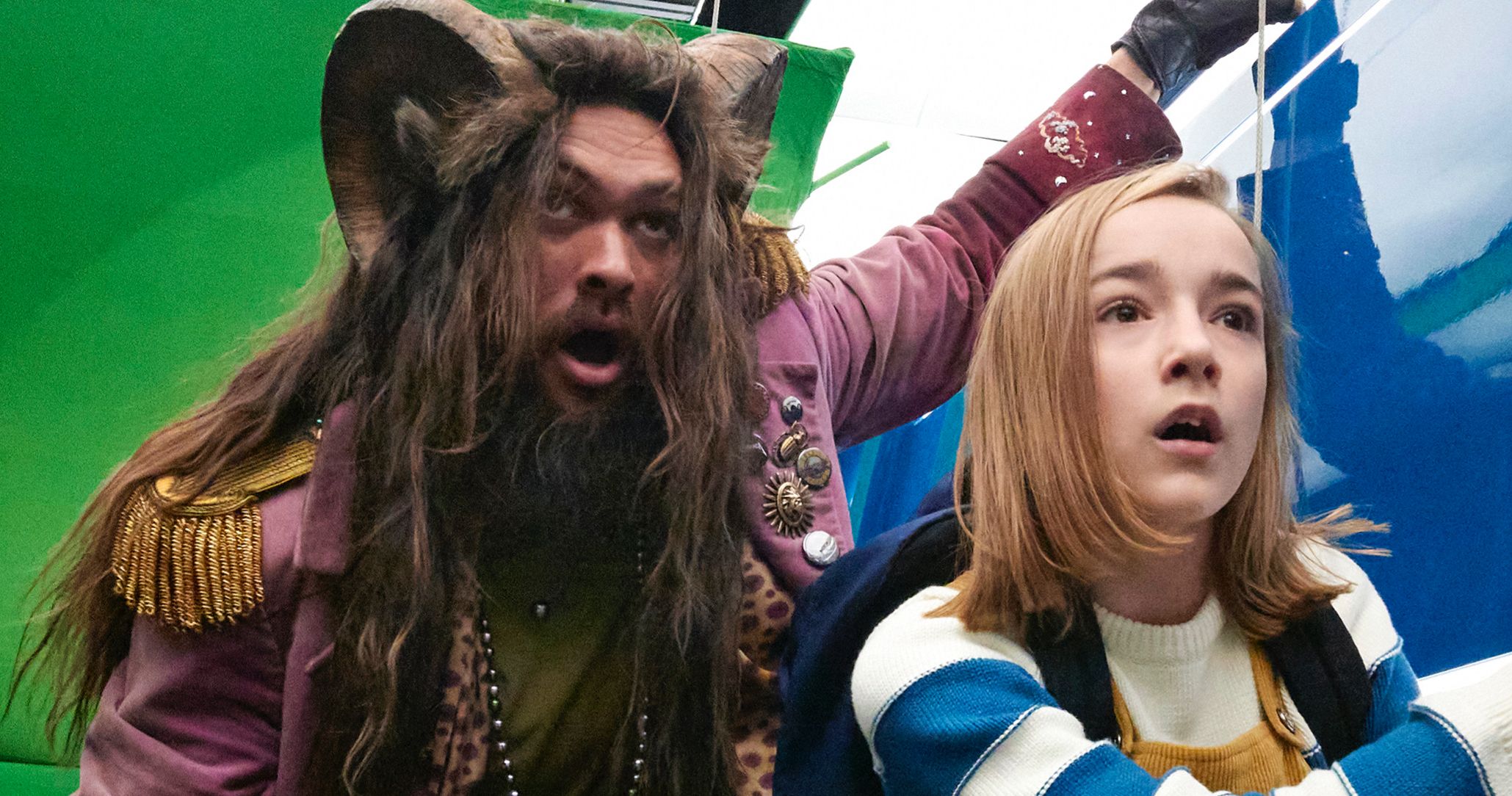 We were surprised to actually find out that Slumberland is based and inspired by a comic strip — Little Nemo in Slumberland, by Winsor McCay which started back in 1901. There are details that have been changed in this film such as the gender-flipped main character of Nemo and other changes that may not necessarily bode well with fans of the source material. We saw the film in its entirety to check out if there's anything at all promising and in doing so this review won't be much of a comparison with the comic strip as we have limited to zero encounters as of writing with the source material. Doing a comparison will therefore be a futile attempt and it is important to note that our discussion will revolve solely around our experience with the film alone.
A Multi-Faceted and Multi-Angled Story
There's more to Slumberland than meets the eye — story-wise. I was personally taken off guard by how great the story is of this particular movie. I nearly skipped out on it and I'm glad that I gave it a try after all. There's so much depth and creativity in dealing with themes of death, grief, and loss that it hits you hard and comes at you from all angles. It's more than just a simple adventure film for the entire family to enjoy. It capitalizes on being suited for each member of the family, that's for sure. Parents and kids of all ages will be drawn to one aspect or another of the film. What is established however early on in Slumberland is the amount of depth and weight that it carries which surpasses the norm when it comes to family flicks.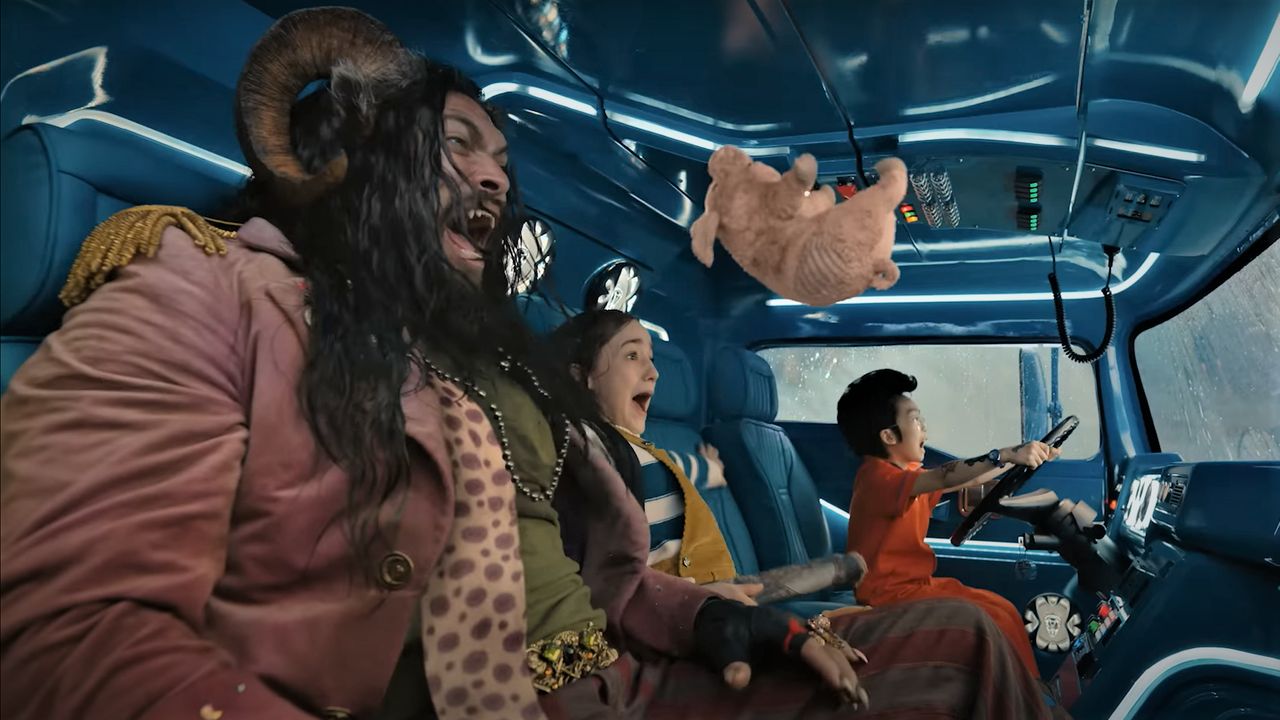 There's a darkness that looms immediately and it carries on until the very last moment and scene. The film however manages to balance everything so brilliantly that it's just unthinkable and unfathomable as to how it's achieved. The themes are blatant, clear, evident, and heavy but it also doesn't come across as just that as the entertainment, awe-striking nature, and spectacular journey that the film takes us on compliments everything so beautifully. These elements don't allow the core issues and themes to be taken lightly but rather there's just a manner in which Slumberland poetically communicates the message that allows us as viewers to see the literary standpoint of the central message. It's simply artistic. There are just so many symbolisms, metaphors, and literary devices that Slumberland takes on and it doesn't overdo it to be honest. I am reminded of the recent Netflix adaptation of Neil Gaiman's The Sandman to be honest and it's not just because both share the same direction of dreams and nightmares. Slumberland seems to be a toned-down version of the aforementioned show — tackling similar concepts but also in a manner that allows audiences of varying ages to enjoy. 
The comparison of the waking and dreaming world in Slumberland is just magnificent as there is an added value that it brings in terms of the overarching story. I must say however that the film does have its moments of imperfection as well. There's a slightly predictable nature to the story's big twist and the ending left us wanting more. There was a sudden shift in the latter part of the story that we just hoped would have been smoothened out as this is probably one of the biggest factors for the film from being a great offering to a fantastic film altogether.
A Visual Escapism Dream of a World
One of the elements that blew my mind from the first few minutes alone was the visuals. The CGI and backdrops are just beautiful to look at. There's a great handling of consistent vibrant colors that perfectly capture the film's main concept, which in turn can bring us viewers into a dream-like trance of awe and wonder. It's interesting to note that I mentioned the word "consistent". The visual direction seems to have adopted a unified color grading and vibrancy that affects the tone of the film entirely as if to show the blurred lines between reality and dreams.
In terms of the visual front, I got a lot of The Umbrella Academy vibes alongside the film Hugo as the film seems to be a mashup of a modern vibe and filmmaking style while also doubling it up on the fantasy and spectacle. The world that Slumberland takes us in feels like it's straight out of several paintings. It's so immersive and enthralling and what's amazing is that the aesthetic backdrop allows the world and story to grow bigger and bigger with each journey, scene, moment, and step that we and our characters continue to take. The world-building and visual spectacle alone was already great as it is but when you pair it with the great story at hand — Slumberland is just a completely fun treat to gobble up.
A Different Side to Momoa
The film continues to provide several surprises — one on top of the other. Jason Momoa is just a revelation in terms of what he can do as an actor. Slumberland is definitive proof of the unfiltered talent of a man who can combine amazing action sequences with perfectly timed humor. There are even moments of complete vulnerability from Momoa which is just absolutely refreshing to witness. It's all the more amazing given the fact that Momoa doesn't hog the spotlight. On the contrary, Momoa even manages to allow his other cast members, specifically Marlow Barkley to shine as equally or even brighter at times.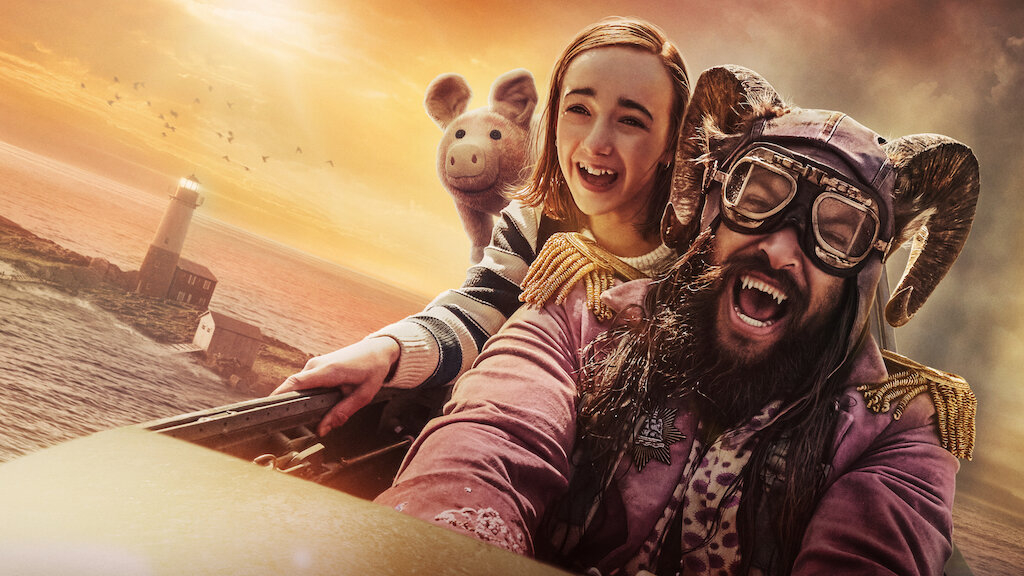 Barkley is just amazing on screen and at a very young age, the skies are the limit for the child actor. There's a great capture of subtlety, grief, sarcasm, and bravery which is again unfathomable to think about for someone this young but Barkley simply nails it all. The chemistry that she has with Momoa is just pure brilliance. Their tandem is just so real and authentic that the entire film becomes so believable just from these two actors alone.
One of the downsides, however, and this isn't really a casting issue but more of a misstep in the character development area is that of Chris O'Dowd's role as Philip. He nails the characterization for the first half of the film but when it all comes down to the latter parts of the film, everything just crumbles, to be honest. It's pretty much connected to how I talked about the ending of the story as a whole because Philip does play a huge part in this. It all feels fake, ruched, and an antithesis to the authenticity of the story and other characters that we have seen. Again, if this was altered just ever so slightly, then the film would have been, in our opinion, perfect.
Slumberland Review: Final Verdict
Pros:
Themes on grief and loss and utilization of dream concept
Standout performances: Jason Momoa and Marlow Barkley
The poetic direction to the story
Stunning world-building and visual effects
Cons:
Character development of Chris Dowd's Philip
The rushed ending and slightly predictable plot twist
Hype Meter: 9/10
We nearly skipped out on this film as it looked a bit shady and slightly too childish based on the trailer. We must remind ourselves not to judge a movie by its trailer. Slumberland is an amazing ride from start to finish and our highlights have to be the poetic and heavily symbolic story and themes, the chemistry and acting from Barkley and Momoa, and the absolutely stunning visual experience. This may again have fans of the source material to be on the fence in terms of its respect to the comic strips but when taken solely as a film, Slumberland checks the majority of the boxes with only a few minor missteps, in our opinion.
THIS IS A MUST-WATCH FILM. Check out Slumberland now on Netflix.
For more movie reviews: