If you happened to spot the adventure series Sweet Tooth while scrolling through the endless library of offerings on Netflix and had second thoughts on watching it—you're not alone. I initially avoided watching it, thinking it was meant for kids and younger audiences and was I wrong. I'm glad I finally took the time to check out this excellent series for myself, which I quickly devoured in a few days. Here's our Sweet Tooth season 1 review, now streaming on Netflix:
Sweet Tooth In A Nutshell
Sweet Tooth is based on the comic book of the same name created by Jeff Lemire and published by Vertigo — the imprint publisher of DC comics that releases more adult content. In addition to this, Robert Downey Jr. steps out of the iron suit, and together with his wife, Susan, steps in as executive producers for the show under Warner Bros. Television.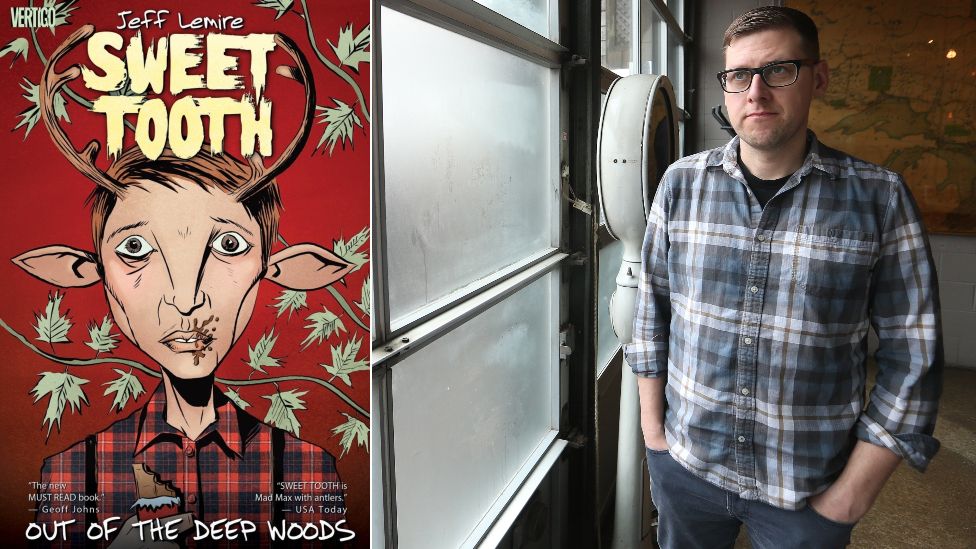 The 8 episode series explores the aftermath events of "The Great Crumble" wherein a deathly virus destroys the majority of Earth's population. Alongside the cataclysmic event, hybrids — half-human, half-animal babies — emerge causing more confusion amongst the human survivors. Taking center stage in this epic adventure is a deer boy named Gus who ventures into a journey of a lifetime in search of answers to some of his existential questions.
Sweet Tooth Season 1 Review: Spoiler warnings
Take note that this review may include some spoilers, but for the most part, we will leave out any major plot points that may tamper with your viewing experience — yes, it is an all-out experience.
[hfcm id="9"] [hfcm id="14"] [hfcm id="20"] [hfcm id="24"]
The first episode lays out the current predicament of our main characters and sets up the premise for the next couple of episodes. Admittedly the exposition may have taken longer than it should have, however encapsulating most of it in the pilot episode points to well-devised pacing for the series. The show continues to pick up from there, focusing primarily on world-building but eventually gets more and more enticing as the stories unfold.
Well Crafted Characters
Despite introducing several characters as the episodes progress, there is enough attention to detail and respect given to each one to tell a very compelling story. In the center of it are Gus (played by 11-year-old Christian Convery) and Tommy Jepperd (played by Nonso Anozie) whose chemistry and compelling acting styles are just sublime.
The rest of the cast is not to be forgotten as they deliver equally exceptional performances as well. Adeel Akhtar's portrayal as the morally conflicted Dr. Singh provides even more depth to the aftermath of The Great Crumble as he struggles between keeping his wife Rani (played by Aliza Vellani) safe and his conscience. We are also treated to amazing supporting characters whose individual stories are like pieces of the puzzle crucial in understanding the whole picture. Such performances include that of Stefania LaVie Owen as the young activist Bear who leads an army of "hybrid protectors" and Dania Ramirez as Aimee Eden, the former therapist who now holds a safe haven for the hybrids.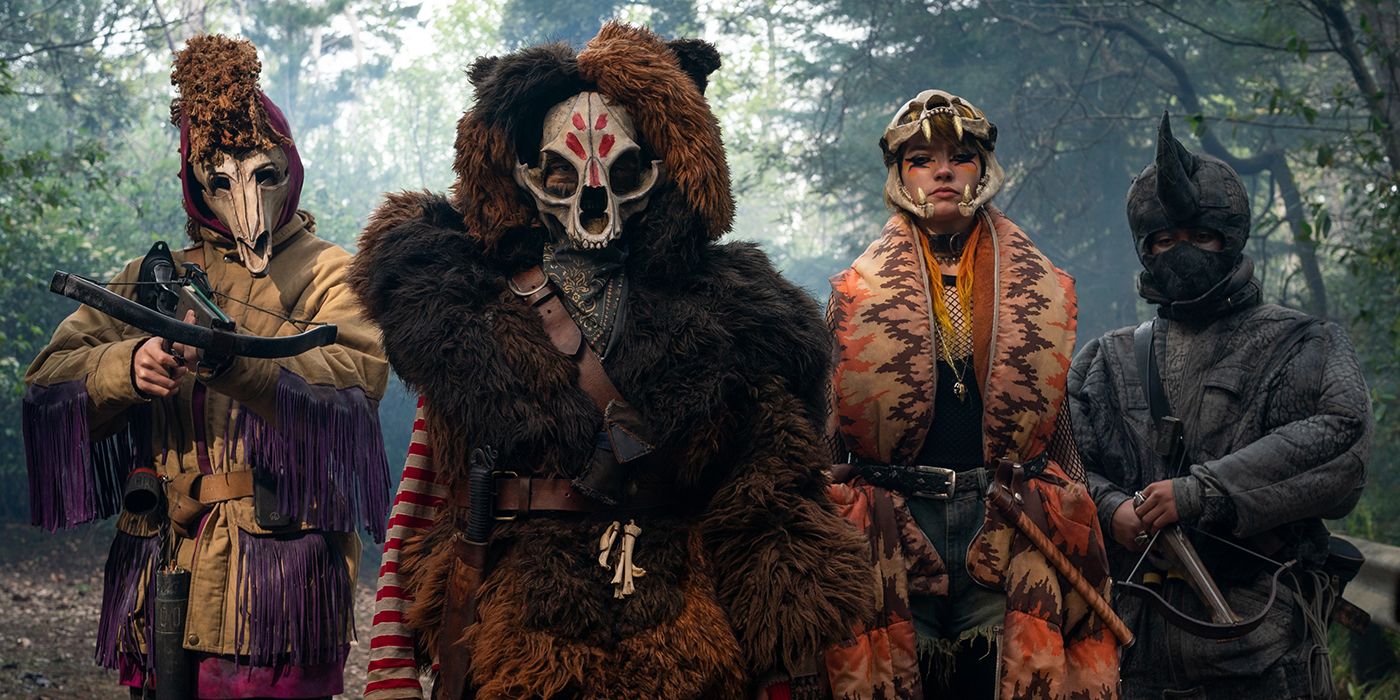 Immersive Visual Experience
The highlight of this immersive epic adventure lies in the visual experience that captures a dystopian world unlike any other. The beauty in the step up for the setting lies in the balanced simplicity of capturing a desolate wasteland in middle America. I was blown away by the sheer spectacle of it all as it simultaneously captured a sense of simplicity that complements the adventure epic storyline. The series also served as a nostalgic trip to old-school filming techniques. The use of the animatronic puppets for some of the hybrid babies, Gus' deer ears, and more notably that of Bobby, the gopher-like hybrid — gives us that all too familiar feel from the original Star Wars Trilogy. Sweet Tooth in all its grandeur is contrastingly laid back as if we are taken alongside Gus' journey – brilliantly done through its well-executed cinematography.
Captivating Story
The storytelling showcases a mastered and keen attention to detail that transforms a seemingly familiar plot into something new entirely. We have had our fair share of dystopian worlds and adventures but Sweet Tooth provides an entirely fresh take on the genre. There is almost a poetic nature to the film that goes beyond just a simple and literal adventure story. If we opt to go deeper, it's the journey from childhood to the complexities and poisonous realities of being a full-grown adult. It also explores the true nature of humanity and the repercussions of inhumane actions needed for humanity's so-called survival.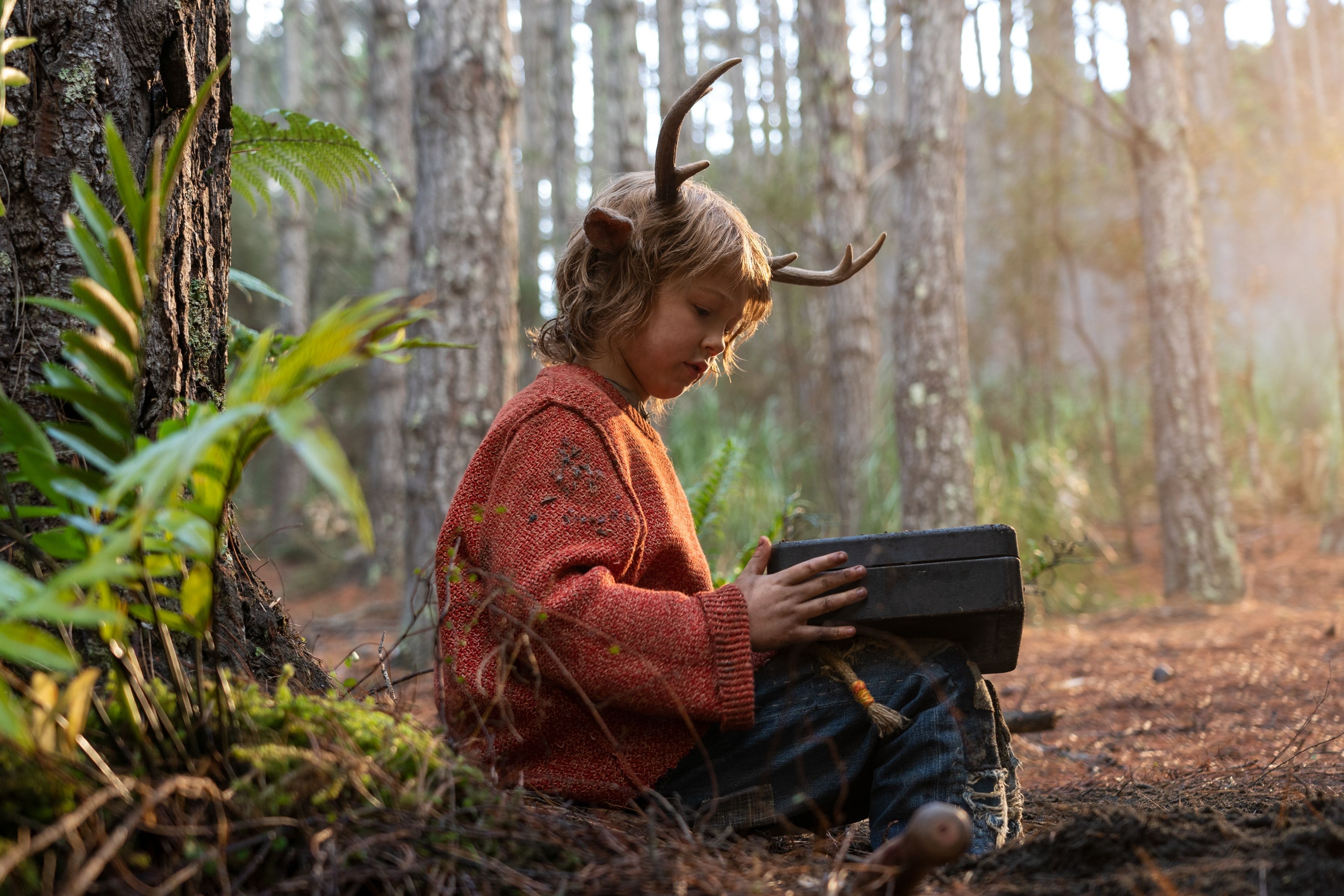 Sweet Tooth Season 1 Review verdict:
From the beginning down to the nail-biting season finale, the beautifully crafted world of Sweet Tooth along with its well-paced story leaves viewers entranced in an escapist adventure. Despite leaving us with a huge cliff-hanger in the season finale, I found myself hoping that the story wouldn't end as soon as it did. This admittedly shows the sheer creative nature of the show and the ability of its creators to device a story that we refuse to end. We are left appropriately wanting more — giving us a needed exercise on the virtue of patience.
It's safe to say that Sweet Tooth is not your run-of-the-mill adventure flick. So do we recommend that you stream it or should you skip out on it entirely? It's definitely, a must-see series in our books. In its simplicity lies an even more complex and universal truth that needs to be consumed and pondered on further especially during the times we are in. For the parent readers, however, let this serve as a last-minute warning, despite being marketed as a family show, there are some scenes and themes that require much-needed guidance for younger viewers.
Don't miss out on the adventures of Gus and Jep, Stream Sweet Toot now on Netflix.
For more articles on Netflix flicks to add to your viewing list: