It's a new year and despite a Hype List hiatus for the month of January, This Is Hype proudly brings back the Hype List as we give our monthly overview of what we can expect in everything in pop culture for the month that is to come. There is nothing short of excitement for all of us due to the plethora of amazing content and releases that the month of February has in store for us. Here's our Hype List for the month of February 2022:
HYPE LIST FEBRUARY 2022: MOVIES AND TV SERIES
February is known as the month of love but based on the amazing list of movie and TV show contents, we are in store for a variety of genres. From a couple of solid and popular slasher-horror films, down to some Korean shows that will surely satisfy K-Drama fans — on this is certain for this month and that there is surely a show or film that you will simply love, despite personal preferences and differences So get your streaming services, VPN, and snacks ready as you binge-watch all of your favorite shows and films for an awesome month of February.
NETFLIX
Inventing Anna
Release Date: February 11
Netflix has had its fair share of success in creating miniseries as it does with long-form shows — with Queen's Gambit being a notable example even garnering critical acclaim along the way. Based on the trailer alone, Inventing Anna may be the show that aims to follow in the Queen Gambit's success. This miniseries is based on the New Yorker's article entitled "How Anna (Sorokin) Delvey Tricked New York's Party People", which was written by Jessica Pressler. It follows the real-life story of Anna, a Russian-born German, who was able to strategically steal the hearts of New York's rich and elite while simultaneously stealing their money as well. If the plot in itself wasn't interesting enough, add Shonda Rimes (Bridgerton, Grey's Anatomy) as the mastermind creator then we are given nothing short of brilliance with Inventing Anna.
Love and Leashes
Release Date: February 11
[hfcm id="9"] [hfcm id="14"] [hfcm id="20"] [hfcm id="24"]
Right in time for Valentine's Day, Love and Leashes will be released on Netflix on February 11. The plot revolves around the relationship between Jung Ji-woo (Seohyun) and Jung Ji-hoo (Lee Jun Young), who happen to be co-workers. A mysterious package and a case of mistaken identity lead the two co-workers in forming a steamy, and unconventional contractual relationship. Not only do Ji-woo and Ji-hoo hide their bond from the rest of the office, but they hide the latter's spicy secret as well.
Twenty Five Twenty One
Release Date: February 12
During the South Korean financial crisis, a high school fencing team was disbanded. This leaves Na Hee-Do (Kim Tae-Ri) desperate to work her way towards the saber fencing national team, which she is successful in doing. On the other hand, Baek Yi-Jin (Nam Joo-Hyuk) experiences a completely different descent to poverty. However, as time goes on Baek Yi-Jin is able to pick up from where he left off to become a sports reporter for a broadcasting network. Here, the paths of the former schoolmates intertwine once more.
Jeen-Yuhs: A Kanye Trilogy (Act 1)
Release Date: February 16
Following the early and late-life of rapper Kanye West, we get a never before seen portrait of the artist's rise to fame. From being a local rapper, to finally owning a multi-billion dollar empire, Jeen-Yuhs paints the picture of how it was all possible. Throughout the picture, we also get glimpses of the artists' relationship with his mother, Donda, who happens to be the centerpiece of Kanye's latest album.
One Of Us Is Lying
Release Date: February 18
High School is a drama-filled time and therefore is a great setting for a riveting and exciting story. For five students in the fictional institution of Bayview High, they are about to quickly discover that each one of them is entangled in a very scandalous and dangerous situation. This all occurs during after-school detention, when one student, Simon, suddenly dies due to an allergic reaction. As these events unfold, however, it is discovered that this was no accident but a well-thought-off plan which makes everyone a suspect for murder — each with their own alibi or excuse, however, someone is clearly lying.
Texas Chainsaw Massacre
Release Date: February 18
For some reason, this month is filled with films in the slasher-horror genre, with two making it to our Hype List for February 2022. Netflix is set to release its version of Texas Chainsaw Massacre which is a direct sequel to the 1974 film — becoming the 9th film in the franchise as well. After nearly 50 years of hiding, Leatherface is back. Despite being gone for half a century, the ominous and ruthless murder is back when a group of teenagers accidentally disrupt his self-made version of paradise, his new home, in a remote Texan town.
Space Force Season 2
Release Date: February 18
Space Force showed a lot of promise prior to its release back in 2020 due to a stellar cast especially with Steve Carell at the forefront which honestly excited fans of the hit show Office. Despite receiving mixed reviews for its first season, Space Force is back on Netflix this February which may be the very glimmer of hope that the show needs to make further improvements. Season 2 will continue right after the events of the first season and will hopefully give us more context regarding the botched Habitat One mission and NASA's predicaments with China.
HBO GO ASIA
KIMI
Release Date: February 10
KIMI stars Zoë Kravitz as  Angela Childs, an agoraphobic tech worker who discovers evidence of a violent crime while reviewing a data stream. Angela however isn't the only one who is listening and due to the resistance and bureaucracy that she faces, must take matters into her own hands. Will she be able to overcome her fears in order to selflessly make a difference and possibly save lives in the process? KIMI becomes increasingly interesting due to its close-to-home setting in Seattle during the COVID-19 outbreak which proves that the stakes are truly on an all-time high in this film as it provides an added sense of threat and urgency.
IN CINEMAS NEAR YOU
Take note that the release dates for these films may be subject to changes.
Scream
Release Date: February 16
As mentioned, slasher-horror films are dominating the cinemas and streaming services this month which may indicate a new love language altogether. It has been 25 years since a ruthless murderer has harrowed the tranquil town of Woodsboro, California. Yet, the worst is not yet over as a new killer dons the iconic Ghostface mask to select his new victims, which happen to be a group of teenagers. Scream is back for its fifth installation in a span of roughly 26 years.
Uncharted
Release Date: February 23
Originally a series of action-adventure games created by Amy Hennig, developed by Naughty Dog, and published by Sony Interactive Entertainment for their PlayStation consoles, Uncharted is officially arriving as a movie. The plot deals with the main character Nathan Drake, who is accompanied by his partner Victor "Sully" Sullivan as they embark on a menacing quest to find the greatest unfound treasure. Along the line, Nathan also discovers clues that can potentially lead to his long-lost brother.
For more amazing reads on movies and TV shows:
HYPE LIST FEBRUARY 2022: SNEAKERS AND STREETWEAR
For the month of hearts, we've got a number of bright and red-hued releases fit for the season. We also have a throwback of sorts to classic Kanye West and a candy-colored Jordan 1 as well. Peep the list and make your sneaker heart beat like an African drum!
Air Jordan 1 Low
Release Date: February 4, 2022
Price: $110
There's something cool about this colorway that we can't seem to exactly pinpoint. But overall, this looks like an easy-to-rock pair that's just calm and calculated. Like a fresh milkshake, this will be ideal for those summer fits. This is a must cop we say.
Nike Dunk Low WMNS "Valentine's Day"
Release Date: February 14, 2022
Price: $120
Yes, it's the month of hearts, so we're giving you some nice romantic options. This Nike Dunk looks like it came out of a romantic movie. For sure you may not be able to rock them daily, but in seasons like these, this shoe matches the occasion pretty well. Given that it won't be everyone's cup of tea, it may be an easier cop.
Air Jordan 5 Low WMNS "Arctic Orange"
Release Date: February 11, 2022
Price: $175
The Air Jordan 5 has always been an iconic shoe but due to its high top profile, others shun it off because of its hard-to-rock nature. This one though is for the ladies, decked in the Arctic orange colorway. This is a sure contrast for the summer season incoming.
adidas Yeezy 350 V2 CMPCT "Slate Red"
Release Date: February 14, 2022
Price: $230
Celebrating the power of Kanye's influence on sneaker and hip-hop culture, this new red twist on the YEEZY 350 will take you back to those days of the Red October this time sans the almighty swoosh! Comfy, light, and definitely here to stay, the 350s are already up there with the other historic Kanye releases. Try to win one for V-Day!
Air Jordan 1 "Brotherhood"
Release Date: February 26, 2022
Price: $170
If you've gotten tired of the neutral colors and earthy shades, then a pop of color may do you good on a Jordan 1 shoe. Loud, a bit obnoxious but who cares, if you can rock 'em and do the pair justice, why not?
For more amazing reads on sneakers and streetwear:
HYPE LIST FEBRUARY 2022: MUSIC
February is bound to be an awesome month of music, especially with the Super Bowl happening on the 3rd of this month. Pair this with some comebacks from Dashboard Confessional and Avril, the launch of K-POP group NMIXX, and a lot more, and what we get is an instant playlist featuring a colorful and diverse set of talent.
IBA
Artist: Moira Dela Torre x Zac Tabuldo
Release Date: February 11, 2022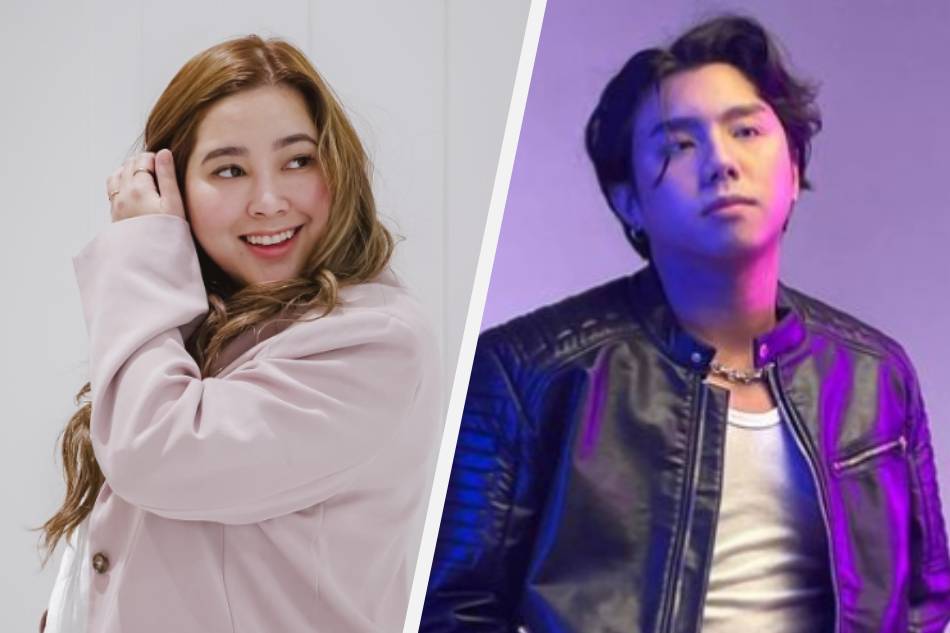 Two of the biggest names in OPM are finally teaming up. The title of the track? IBA. Both artists made the announcement on Instagram, with the caption: "down! "IBA". Given both of their individual success in writing amazing and heart-gutting songs, IBA will definitely be nothing short of epic. So whether it's a dreamy, swoony, or emotional track, we are expecting nothing but greatness from these two!
All The Truth That I Can Tell
Artist: Dashboard Confessional
Release Date: February 25, 2022
Known for Vindicated (2004) and Stolen (2006), Dashboard Confessional's soothing alternative rock sound is back to stealing our hearts once again with All The Truth That I Can Tell, the group's ninth studio album and their first album since 2018. Around a month ago, the band released the album's first offering, Here's To Moving On, and what a timely inspirational track it is! The group also released an album teaser showing some behind-the-scenes footage. One thing's for sure, we can't wait to listen to the rest of the album as this is surely a throwback for fans of the band.
Love Sux
Artist: Avril Lavigne
Release Date: February 25, 2022
Avril Lavigne's upcoming offering is entitled Love Sux which will be dropping this February 25.  The album will feature 12 tracks, including collaborations with Machine Gun Kelly, Mark Hoppus of Blink-182, and producer-songwriter blackbear. Prior to its upcoming release, Lavigne has already dropped Bite Me and Love It When You Hate Me feat. blackbear. The tracks maintain the singer's fun and angsty approach to music, with a more adult feel to boot. If these serve as an indication of what to expect from this album, then we're in for a fun listen!
Blind Package
Artist: NMIXX
Release Date: Anytime this February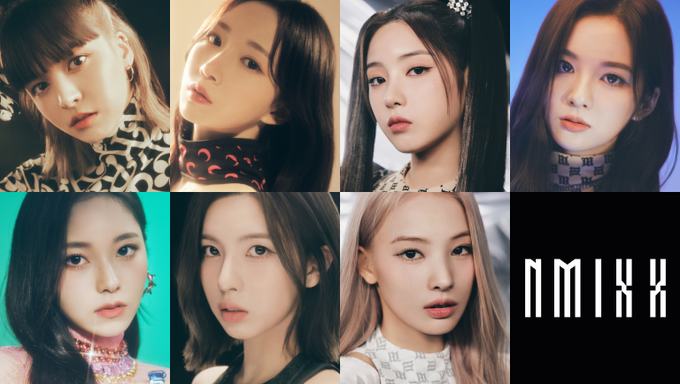 Several days ago, JYP Entertainment released the official trailer of the highly-anticipated K-POP girl group composed of Lily, Kyujin, Jiwoo, Bae, Jinni, Sullyoon, and Haewon.
With the trailer's edgy and futuristic feel, we are excited to get even more details on the group's sound and look. No word has been released on the official date so fans just have to stay tuned for updates. JYP Entertainment is the same company behind top K-POP group ITZY, known for hits like LOCO and WANNABE.
CONCERTS:
Pepsi Super Bowl LVI Halftime Show
Artist: February 13, 2022
Release Date: Dr. Dre, Snoop Dogg, Eminem, Kendrick Lamar, and Mary J. Blige
The Pepsi Super Bowl Halftime Show is definitely one iconic tradition highly anticipated every year. The event has featured the biggest names in the industry, including Michael Jackson, J.LO, Bruno Mars, and Lady Gaga. We expect this year's show is bound to be a groovy, cool kind of show led by top names in the hip hop scene: Dr. Dre, Snoop Dogg, Eminem, Kendrick Lamar, and Mary J. Blige. Then again, we might be in for a big surprise. We'll just have to watch to find out.
For more amazing reads on music:
The sheer length of our Hype list for February 2022 goes to show that this month is going to be another exciting one for fans of pop culture in general. Which ones from our extensive hype list to drop this February 2022 are you excited for the most?