The Hype List is our monthly overview of what you can expect in everything in pop culture for the upcoming month. There is nothing short of excitement for us for the month of March due to the plethora of amazing content and releases that are in store for us. So without any more delay, here's our Hype List for the month of March 2022:
HYPE LIST MARCH 2022: MOVIES AND TV SHOWS
Superheroes, time travel, another scandalous exposé, and the return of one of the most popular Western shows to drop on Netflix — are just some of the many reasons for movie fans to be excited for the upcoming month. Here's a rundown of all the amazing titles and release dates, so jot them down in your calendars and get ready for the start of all the summer blockbusters starting with the month of March.
NETFLIX
1. The Weekend Away
Release Date: March 3
The Weekend Away centers on a woman (Meester) who goes on a girl trip with her best friend to Croatia. However, things take turns for the worst when her BFF suddenly goes missing which in turn sends her spiraling into a chaotic mystery that she must solve before it's too late.
2. The Adam Project
Release Date: March 11
[hfcm id="9"] [hfcm id="14"] [hfcm id="20"] [hfcm id="24"]
Ryan Reynolds has been a bit of a household name next to Dwayne Johnson with his ability to produce several hit films such as Deadpool and The Free Guy. Despite having a somewhat similar style of characterization and acting with most of his projects, The Adam Project, however, may be one of the boldest and unique undertakings for the Canadian actor. Reynolds will star as Adam Reed who travels back in time to get help from his younger self in order to confront his own father. The time-traveling and sci-fi elements are set to make this a truly interesting ride.
3. The Bad Vegan
Release Date: March 16
Just in time for the rise of true-crime documentary series' comes The Bad Vegan. If you enjoyed Tinder Swindler, another Netflix documentary that took our generation by storm, you'll surely enjoy what this work has to offer. The four-part docuseries takes a look at the downfall of celebrity restaurateur Sarma Melngailis. However, it isn't only food that takes center stage, it's crime and con as well when Sarma gets involved with a convict, Anthony Strangis.
4. Rescued by Ruby
Release Date: March 17
Who doesn't love a good film about dogs now and then? Sure, most have become really sad and depressing to watch but now and then a film comes along that contains both a heartwarming and possibly heart-aching story. Rescued by Ruby follows Dan, a state trooper who has always dreamt of joining the K-9 search and rescue team of the state police. He has been unsuccessful in doing so that is until he befriends a shelter dog named Ruby which causes his life to completely change.
5. Windfall
Release Date: March 18
A man (Jason Segel) breaks into the luxurious and very much vacant vacation home of a tech mogul. Everything goes according to plan that is until the billionaire and his wife decide to take a small last-minute getaway. The film seems to explore topics such as capitalism and the economic devices between the rich and the poor whilst doing so in a thrilling and somewhat comedic manner.
6. Bridgerton Season 2
Release Date: March 25
As one of Netflix's most popular shows, it has been a long-awaited release for Bridgerton Season 2. While many fans were left wondering whether or not there was a second season even slated, it turns out Netflix may have known of its existence the whole time. This upcoming season is expected to follow Anthony Bridgerton's love story with newcomer, Kate Sharma, who is played by Simone Ashley. Expect a lot of romance as this season will also center around the passionate encounters from the members of the titular family.
IN CINEMAS
7. Batman
Release Date: March 2
There have been several interpretations and brave men who have stepped into the role of the Dark Knight of Gotham and this month, we are about to witness yet another portrayal of the iconic DC superhero. This is one of the films that has superhero fans hyped up for due to the gritty, edgy, and extremely creative direction that this Batman film is set up based on the trailers. This newest addition to the world of Batman is a reboot of the entire Batman film franchise with Matt Reeves at the helm and Robert Pattinson as the caped crusader. This film is said to be inspired by The Batman Year One comic book story arc, set in Batman's second year as the vigilante as he plays a detective in order to uncover the mysteries behind The Riddler and his schemes.
8. Turning Red
Release Date: March 9
Turning Red is another one of those computer-animated coming-of-age films that make us wonder, how did the producers even come up with that? However, based on Walt Disney Pictures and Pixar Animation Studios' track record, it doesn't even matter. We just know it's gonna be good. The plot involves a 13-year-old-girl named Mei Lee who turns into a giant red panda whenever she gets too excited… How exciting!
DISNEY +
9. Olivia Rodrigo: driving home 2 u (a SOUR film)
Release Date: March 25
Following the rise of internet sensation and singing superstar, Olivia Rodrigo, her own picture will soon see the light. Entitled, Olivia Rodrigo: driving home 2 u, the film details a road trip that Rodrigo took from Salt Lake City to Los Angeles, during which she started to write Sour. Directed by Stacey Lee and produced by Interscope Films and Supper Club, all Olivia Rodrigo fans will be left wanting more.
10.
 

Moon Knight

Release Date: starting March 30

Another out-of-the-box idea is being released by Disney+ and Marvel and it's called Moon Knight. The action-adventure series features a very complex vigilante who has a dissociative identity disorder. While he carries the name Marc Spector, he remembers a different life where he was left for dead in the desert while working as a mercenary and was revived by an Ancient Egyptian moon god. Stay tuned to see how his unique story unravels.

For more amazing reads on movies and TV shows:
HYPE LIST MARCH 2022: SNEAKERS AND STREETWEAR
If you're in the market for some fresh new pairs for the summer, then you're in for a smorgasbord of neck-breakers this March! From Air Maxes to Alien Stompers, to Yeezys and Iversons, you just can't go wrong with our Hype List  for Sneakers for this March 2022!
1. Mountain Research x Reebok Alien Stomper

Release Date: March 1, 2022
Price: $180 (Around Php 9,000)
If eliminating aliens in style is on top of your priority list, then this Mountain Research take on the Reebok Alien Stompers is a must cop. Display it right next to your Alien movie memorabilia collection and make a statement.
2. Nike Air Max 90 SE "Scream Green"

Release Date: March 3, 2022
Price: $130 (Around Php 6,500)
Still on the hunt for an Air Max 90 with a neon twist? Then this Nike Air Max 90 "Scream Green" is the perfect pop of color with that sexy neon air bubble created by Tinker Hatfield himself.
3. adidas Yeezy Boost 350 V2 "MX Frost Blue"
Release Date: March 5, 2022
Price: $230 (around Php 11,500)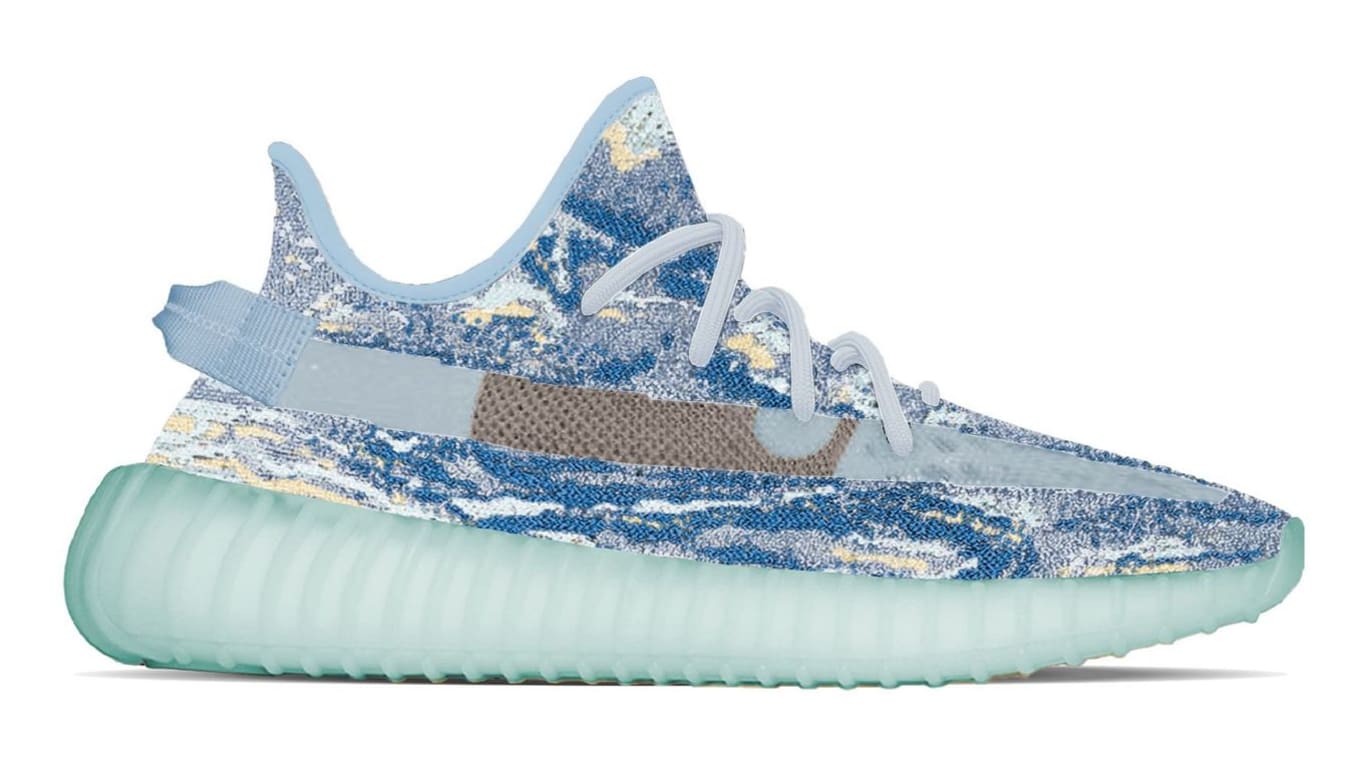 Is there such a thing as too many Yeezys? Then you're in for an icy treat for the summer with the Adidas Yeezy Boost 350 V2 "MX Frost Blue." Get iced up and flex despite the heat-laden season.
4. Oski x Nike SB Dunk High "Great White Shark"
Release Date: March 12, 2022
Price: $120 (Around Php 6,000)
Care for bootleg vibes on an actual Nike Dunk? Well, this Oski collaboration goes for that vibe with a "custom" Great White Shark swoosh! Simply different and eye-catching, break necks without breaking sneaker laws!
5. Reebok Question Mid "Blue Toe"

Release Date: March 12, 2022
Price: $160 (Around Php 8,000)
Fresh from the archives comes the return of the Reebok Question Mid "Blue Toe." Much recognized and worn by Allen Iverson during his rookie year, the sneaker definitely stands the test of time with such an eye-popping colorway with some heavy basketball history to match!
For more amazing reads on sneakers and streetwear:
HYPE LIST MARCH 2022: MUSIC
As the season of summer begins, we take a look at some good music for that much-needed trip to the beach, a staycation, or even for just staying at home. For our March Hype List for Music, we take look at the very busy Asian music scene from the comeback of KPop girl group Red Velvet to the upcoming BTS concert, highly anticipated by many.
1. Brave Girls
Release Date: March TBA
by: The Brave Girls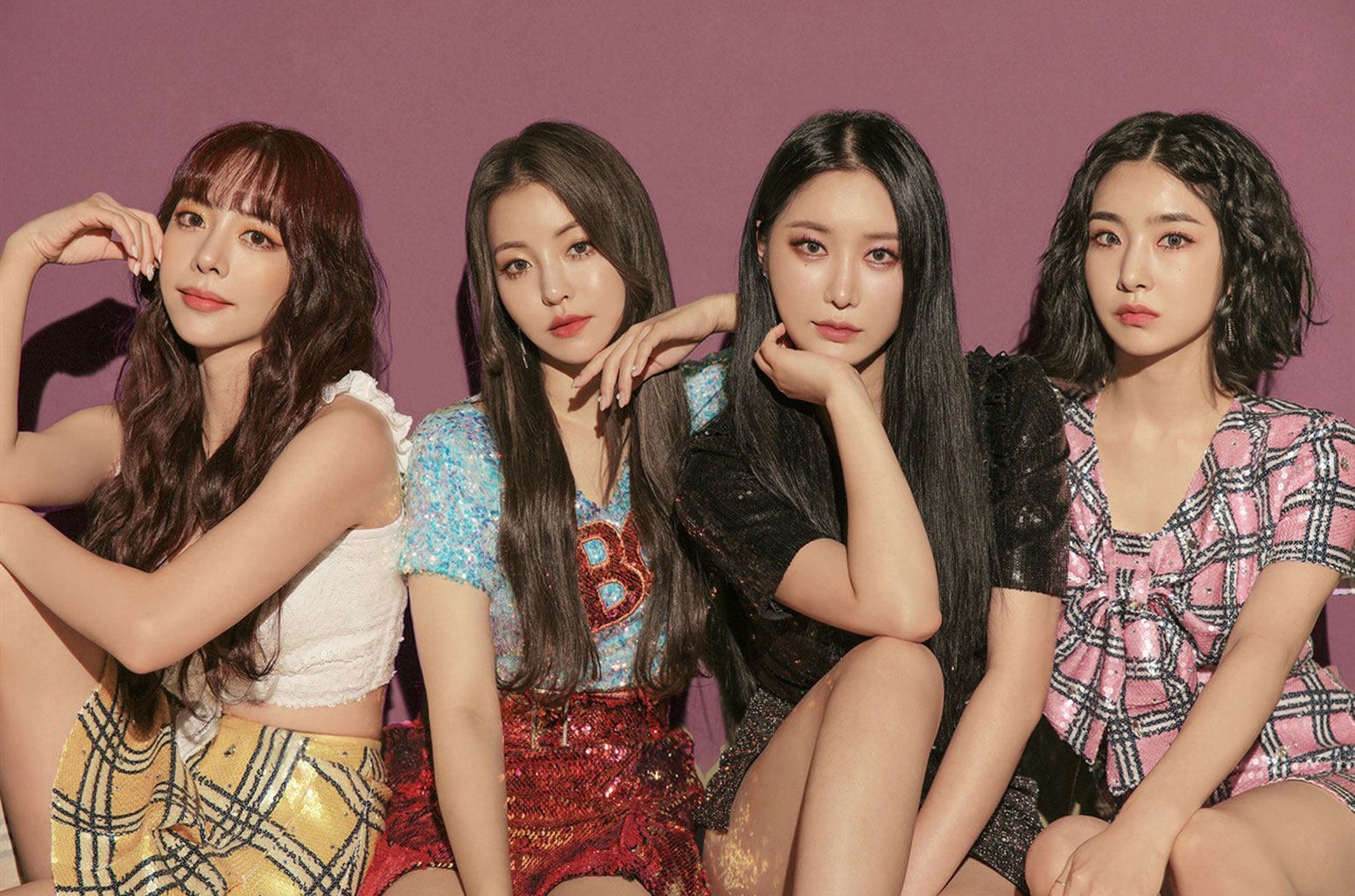 Last February 21, Brave Entertainment confirmed that The Brave Girl's comeback is happening and that new music will be released. This will be the first one since their mini-album, After We Ride was released last August 2021. It also follows the 2021 release of their Rollin', which became viral. We are looking forward to hearing those catchy pop tunes as well as seeing them nail their choreography full out.
2. Hello 2.0 Legends Only
Release Date: March 11
by: James Reid ft. Jay B (GOT7) &

ØZI
With currently over 1.2 million views on YouTube and a slew of positive comments, it looks like venturing into music was the right move from James Reid. Hello is under Careless Music,  Manila, an independent record label co-founded by James Reid in 2017. Fast forward to the present with the venture now being home to various artists including Nadine Lustre, A Team, and Luka. Last February 25, James Reid took to Instagram to announce that Hello 2.0 Legends Only will be released on March 11 as a collaboration with GOT7's Jay B and ØZI, a Taiwanese-American artist. The post included a video of their video call, along with a snippet of the upcoming track. We're excited WI what with the result will be. Crossing our fingers from some smooth RNB tunes.
3. Mainstream Sellout
Release Date: March 25
by: Machine Gun Kelly
This coming March 25, the contemporary-alternative rock singer will be releasing Mainstream Sellout, his sixth studio album. The album includes Emo Girl, a collaboration with Willow and Travis Barker, which now has over 5 million views on YouTube. The track is more pop than his usual sound, but it's fun and refreshing to listen to. We're curious if the rest of the album will follow this direction.
CONCERTS:
4. ReVe Festival: Prologue
Release Date: March 19 & March 20
by: Red Velvet
March is going to be one exciting month for Red Velvet, aside from their upcoming album, the group will also be staging The ReVe Festival: Prologue. This will be their first concert in two years and three months, as a full group. The concert will also be broadcasted online on March 20 through BEYOND LIVE. So get ready for an epic comeback of huge proportions with this one!
5. PERMISSION TO DANCE ON STAGE – SEOUL
Release Date: March 10, 12, 13
by: BTS
Fans all over the world have a lot of celebrate about this month because BTS  is performing onstage once again. Given how grand, engaging, and electric their US concert was, we can't help but expect a lot from this concert. It will be held live at the Seoul Olympic Stadium and there will be a simultaneous online broadcast on March 10 and 13, and a live cinema viewing on the 12th. Fortunately, for Filipino fans, SM Cinemas announced that they will be holding a live showing of this upcoming concert, in line with the March 12 viewing with tickets priced at Php 1,900.
For more amazing reads on music:
Summer is just about to get started which means there are alot of new content for us to consume whether it be with the latest sneaker, new blockbuster films or coll and hip sounding music. We are just excited for what this month has in store for us all as seen in our Hype List for March 2022. Which ones from our extensive hype list to drop this February 2022 are you excited for the most?