There is a lot to be excited about this August in the world of movies, music, TV, and shoes. We have collated the best of the best for the month of August 2021 in what we will now refer to as our Hype list. Here's our list of everything in lifestyle and entertainment for the month of August:
HYPE LIST AUGUST 2021: MOVIES AND TV SERIES
We have gathered a list of some of the upcoming must-see flicks for the month, so get your streaming services, VPN, and your chips or popcorn ready as you binge-watch all your favorite shows and films.
HBO MAX
The Suicide Squad
Release Date: August 6
The 2016 version of Suicide Squad received mixed reviews when it was released in theaters. A change of directors has piqued the interest of the majority of the DC comic book fans with James Gunn now taking the lead for this standalone sequel. In addition to Gunn, The Suicide Squad features a long list of notable names such as the return of Margot Robbie as Harley Quinn, Idris Elba taking the role of  Bloodsport, John Cena, Viola Davis, and Jai Courtney, just to name a few. The unlikeliest band of the most terrible villains must come together in order to save the world from utter destruction.
Reminiscence
Release Date: August 20
[hfcm id="9"] [hfcm id="14"] [hfcm id="20"] [hfcm id="24"]
Hugh Jackman is known for a number of notable roles in the film industry that showcase his diversity in acting. This year he is back with a science fiction film that dives deep into the concept of memory. Jackman stars in Reminiscence as Nick Bannister a rugged and solitary veteran, living in a near-future Miami flooded by rising seas. Nick uses technology and science to be able to tap into the memories of his clients but everything goes awry when he meets a young woman, Mae (Rebecca Ferguson), with whom he falls in love with. He must then do everything within his power to protect the woman he has fallen for, no matter what the cost may be.
NETFLIX
Vivo
Release Date: August 6
We follow the journey of a capuchin monkey, as he embarks on a journey from Cuba to Miami. What's the purpose of this mission? To deliver a love song for an old friend that is trying to win over the love of his life. An animated musical film with Lin-Manuel Miranda in the cast is a recipe for catchy tunes that tug at our heartstrings. Through this unique journey, we learn more about determination, perseverance, and love – all from a little monkey named Vivo.
The Kissing Booth 3
Release Date: July 11
The third and final installment of the Netflix original romantic comedy teenager flick is set to be released this August. The story will revolve once again on Elle Evans played by Joey King. Set during the summer before she heads off to college, Elle is forced to make the difficult decision that will surely impact not just her future but even those closest to her.
Beckett
Release Date: July 13
John David Washington has been making a name for himself in the film industry while simultaneously living up to the legacy of his father, Denzel. He recently starred in the Christopher Nolan sci-fi film Tenet and the romance flick Malcolm and Marie alongside Zendaya. He continues his acting streak with the thriller film Beckett. The film follows the titular character, Beckett (Washington), who is caught in the center of a conspiracy while vacationing in Greece. He is forced to run throughout Athens in order to clear his name from a crime that he did not commit.
Sweet Girl
Release Date: July 20
Jason Momoa steps out of the ocean as King of Atlantis and into the role of a father who is seeking out justice for the death of his wife. Momoa stars alongside Isabela Merced (Instant Family), who plays his daughter as the two fight against corrupt officials through high-speed car chases, subway fight scenes, and all-out battles to tip the scales of justice.  Fast-paced action films seem to be where Momoa excels the most which makes the release of Sweet Girl even more exciting.
He's All That 
Release Date: August 27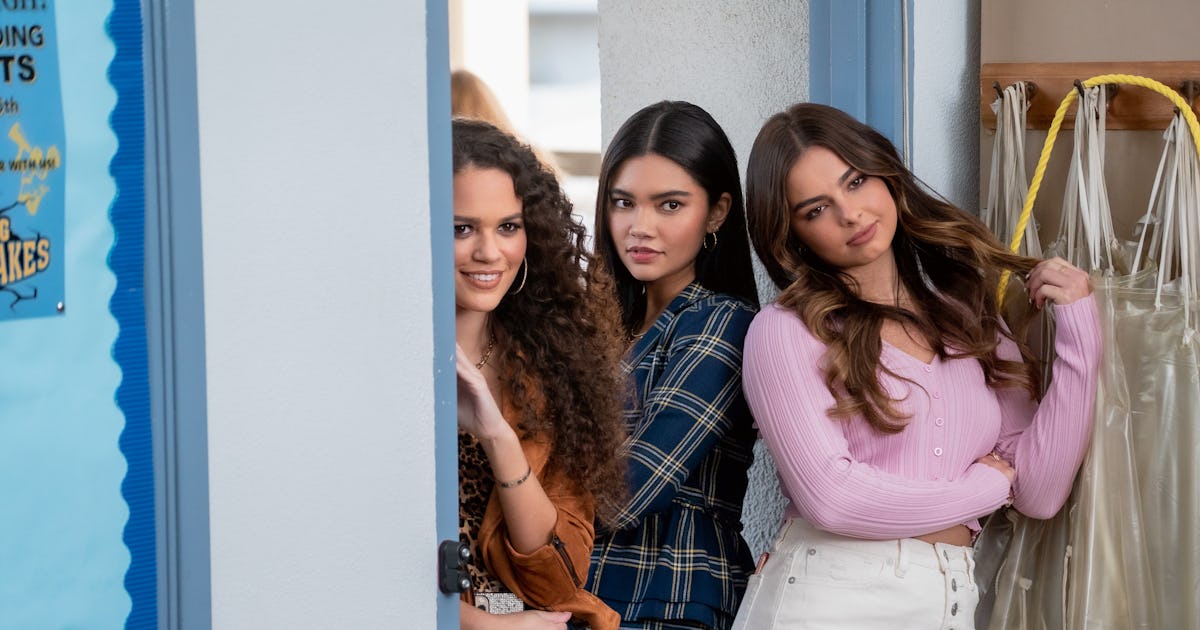 For all the 90's kids out there, He's All That may sound a little familiar. That's because the film is based on the 1999 romance and comedy, She's All That. Starring Addison Rae, the story revolves around a popular teenage girl who undertakes the task to turn her timid classmate into a stud. Released 22 years after the original, He's All That provides this generation with a lighthearted tale of the ultimate glow-up right before prom season.
Hometown Cha-Cha-Cha 
Release Date: August 28
Shin Min-A and Kim Sun-Ho come together on the big screen as they fulfill the role of Yoon Hye-Jin, a female dentist, and Hong Du-Sik, a handsome "unemployed" man who always seems busy. Their relationship flowers in the seaside village of Gongjin, which boasts beautiful scenery and landscapes. This location proves to be the best spot for the unlikely relationship to evolve as Yoon Hye-Jin becomes more and more curious about what lies behind the mask of "Chief Hong".
DISNEY +
What if…? 
Release Date: August 11
While Marvel has continuously managed to craft unpredictable plot twists and story endings, we are often left with the question: What if…? Thankfully, our imagination can be put to rest as Marvel's newest animated series reimagines important events in the Marvel Cinematic Universe, creating a multiverse of infinite possibilities. Get ready to see different heroes come to life and interact with each other like never before.
PRIME VIDEO
Modern Love Season 2 
Release Date: August 13
A star-studded cast composed of Kit Harington, Minnie Driver, Tobias Menzies, Sophie Okonedo, Garrett Hedlund, and Anna Paquin deliver intertwining stories of love and relationships in all their joys and imperfections. Just like the first season, season 2 of Modern Love will leave you craving for more as you grow attached to each character and their distinctive personalities.
For more amazing reads on movies and TV shows:
HYPE LIST AUGUST 2021: SHOES AND SNEAKERS
If you're on the lookout for the craziest releases this month, you are in luck because we've got them here. These are pairs that are sure must cops when you get the chance. Of course, secondary market prices will be crazy so getting them retail is always a sweet deal!
YEEZY Foam Runner MX Cream Clay
Release Date: August 2
Price: $80(~Php 4k)
 A refreshing take on the Foam Runners as this one explores texture- a lot of it. Decked in a brown and gray splashed pattern onto a beige base, It almost looks like an abstract painting. Definitely a nice addition to your work-from-home rotation. 
Off White The 50 Collection Rollout
Release Date: August 9
Price: $180(~Php 9k)
Some may love it, some may scoff at it, but the hype cannot be denied with this 50 pair rollout from Nike and Off-White. They may all look similar at some point, but we can't really tell until we got them on hand. 50 pairs may seem to be crazy, but that just gives everyone a chance to get at least a pair each, or at least we can dream!
Air Jordan 1 Low Travis Scott X Fragment
Release Date: August 13
Price: $150(~Php 7.5k)
Care for another heartbreak? Just kidding! Keep your hopes up as this pair may be on your side this time! In fact, this one seems to be growing on a lot of people more than the highs. And yes, Travis Scott and the almighty Hiroshi Fujiwara on a shoe? Insta-cop and instant Astronomical prices! (Pun intended)
Air Jordan 4 "Lightning"
August 28
Price: $220(~Php 11k)
Probably one of the most sought-after colorways of the Air Jordan 4, the "Lightning" colorway is finally seeing the light of day much to the delight of Jordan completists and fans everywhere! Decked out in tour yellow, white and dark blue-grey, this one is not to be missed as they are certified retro grails! With prices of the former release at ridiculous prices, this may be your second crack at them.
adidas YEEZY Boost 700 "Wave Runner" Restock
Anytime this August
Price: $300(~Php 15k)
Originally released in 2017 as a YEEZY SUPPLY exclusive, the OG Kanye West "dad shoe" is now seeing another restock for those who missed the train. This shoe still remains one of the best Yeezys ever. Chunky, funky with an iconic color blocking. Part runner, part skate shoe- all Kanye West! 
For more amazing reads on shoes and sneakers:
HYPE LIST AUGUST 2021: MUSIC
This coming August, there are several amazing songs and albums that are set to drop from big names from the music industry. For an all-out jamming session, here are some releases that you might want to be on the lookout for.
Donda by Kanye 
August 6 
The album will continue the singer/rapper's religious and inspirational approach that was seen in his previous album Jesus Is King (2019), which won Best Contemporary Christian Music Album at the 63rd Annual Grammy Awards (2021). At the same time, Donda will also bring back the sound and next-level production styles from his 2010 album, My Beautiful Dark Twisted Fantasy. The album is named after Kanye's mother, Donda West, and includes some references to her as well like in its lyrics like, "No matter what, you never abandon your family." 
Solar Power by Lorde
August 20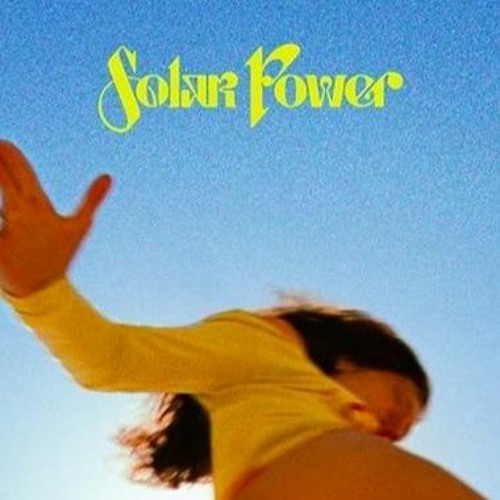 After 4 long years, Lorde released Solar Power, a sunny summer anthem that ignited the internet with its carefree vibes and upbeat melody. This is also the name of her highly anticipated album containing songs that complement this restful and laidback approach. With the release of another album track, the wistful Stoned at the Nail Salon, we can also expect some nostalgia and reflective notes in the album. In true Lorde fashion, instead of your usual CD, the singer is releasing a "music box" including things like handwritten notes, exclusive videos, and photos, plus bonus tracks.
If I Can't Have Love I Want Power by Halsey
August 27 
Haley's upcoming album is produced by Trent Reznor and Atticus Ross and touches on the joys and horrors of pregnancy. The singer explains its recently released daring and artsy cover as a celebration of both pregnant and postpartum bodies. Are you excited about the album? You can listen to a snippet from one of its songs here. 
Screen Violence by Chvrches 
August 27 
Screen Violence is about fear, confusion, and moving forward from those things. This is initially shown in one of the album's earlier released tracks, How Not To Drown, a collaboration of the band and The Cure's Robert Smith. Also included in the album is He Said She Said, a pop-angsty track based on Mayberry's experiences on sexism and double standards that women are subjected to. 
Queens Archive by Red Velvet 
Anytime this August   
Though there are minimal details about the Kpop group's comeback in the music scene, SM Entertainment has confirmed its August release. As part of their upcoming work, the group is releasing Queens Mystic General Store on Instagram, a memory bank/vintage store concept featuring things from the group's past work, including costumes, artifacts, and videos.
For more amazing reads on music:
The sheer length of our Hype list for August 2021 goes to show that this month is going to be an exciting one for fans of pop culture in general. Which ones from our extensive hype list to drop this August 2021 are you excited for the most?